Keto Baked Blueberry Ricotta Cheesecake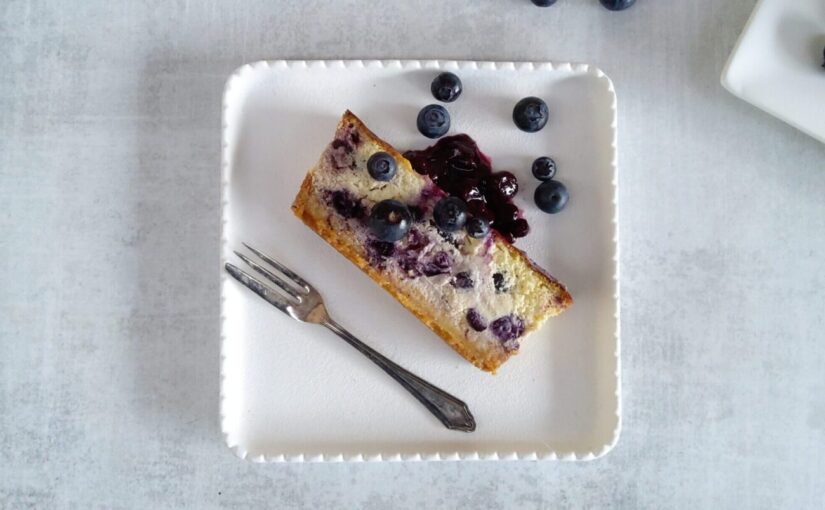 Keto Baked Blueberry Ricotta Cheesecake
Keto Baked Blueberry Ricotta Cheesecake is a delicious cheesecake recipe that is very simple to make. Made in the Italian style, you are going to love the creamy but light ricotta cheesecake with hints of lemon and blueberries. This gluten free sugar free recipe tastes delicious served as dessert, or as a cafe style cake for morning/afternoon tea.
Because of the ricotta, this cheesecake is a lot lighter than a traditional cheesecake. And as for the flavors…lemon, vanilla, ricotta and blueberries all go so beautifully together. The added bonus to this recipe is that it's also so easy to make!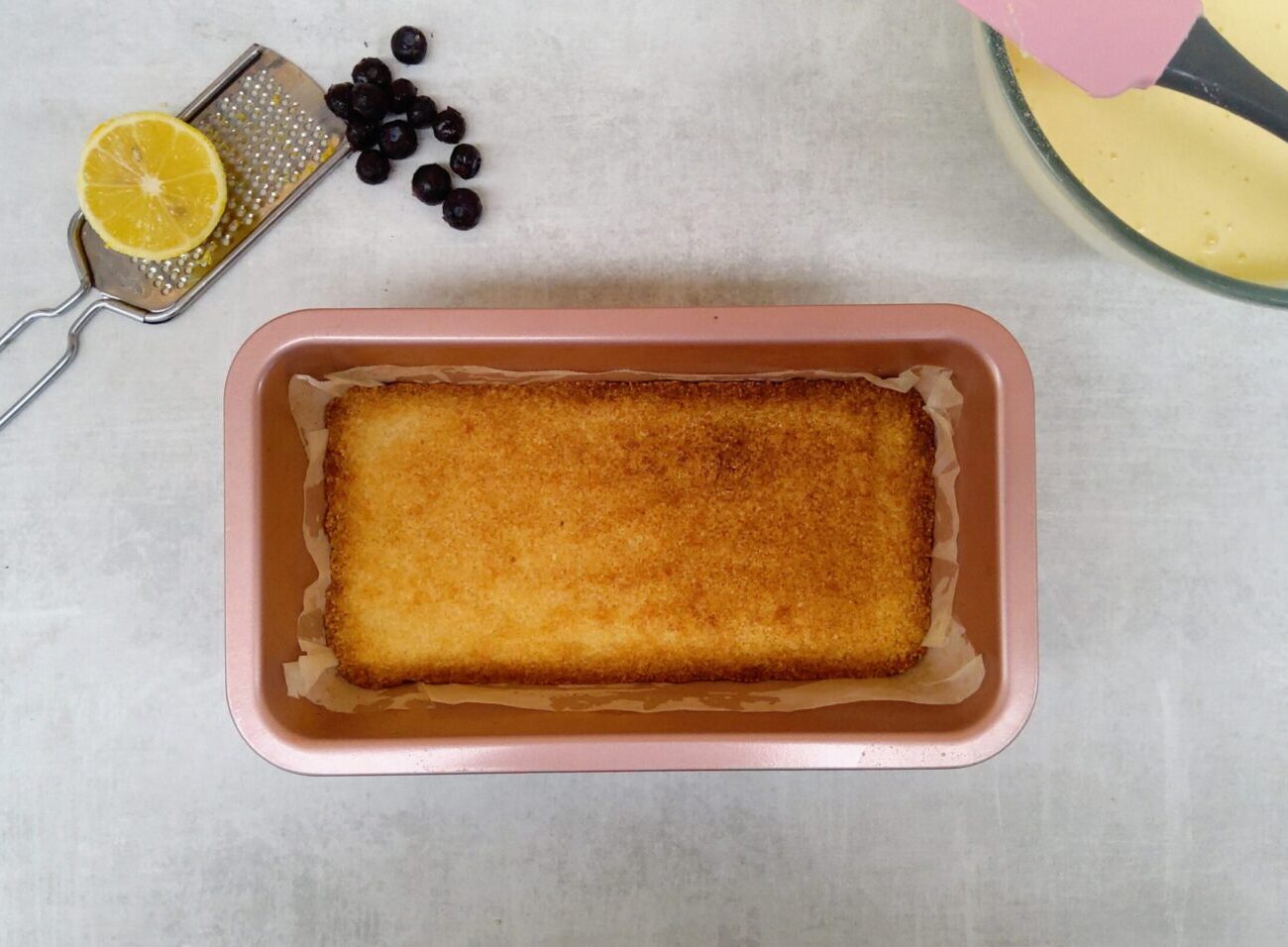 COCONUT FLOUR
Because ricotta cheese has a lot of water in it, the coconut flour really helps to stabilize the cake. Feel free to leave it out if you wish to but your cake may have a little more moisture in it. Many ricotta cheesecakes are made without adding coconut flour /flour to stabilize, so your cheesecake will still turn out well.
CREAM CHEESE AND RICOTTA CHEESE
Ricotta is cheese made from whey that's left over from the production of cheese. It's Italian and is a lot lighter than cream cheese. It produces a less creamy lighter style cake than a cheesecake that's made with cream cheese. Ricotta can give off more moisture than cream cheese does but this doesn't impact at all on the recipe.
Feel free to play around with the ratio's of cream cheese and ricotta in this recipe. Your cheesecake will work out, as long as the same volume of cheese (ricotta and cream) is used. I have made a cheesecake using ricotta only and it tastes lovely but the slight creaminess the addition of cream cheese adds to the texture of the cake is fabulous. For example if you have 500gms/17 oz of ricotta, you could reduce the amount of cream cheese added to bring the total amount of cheese added in line with what's specified in the recipe.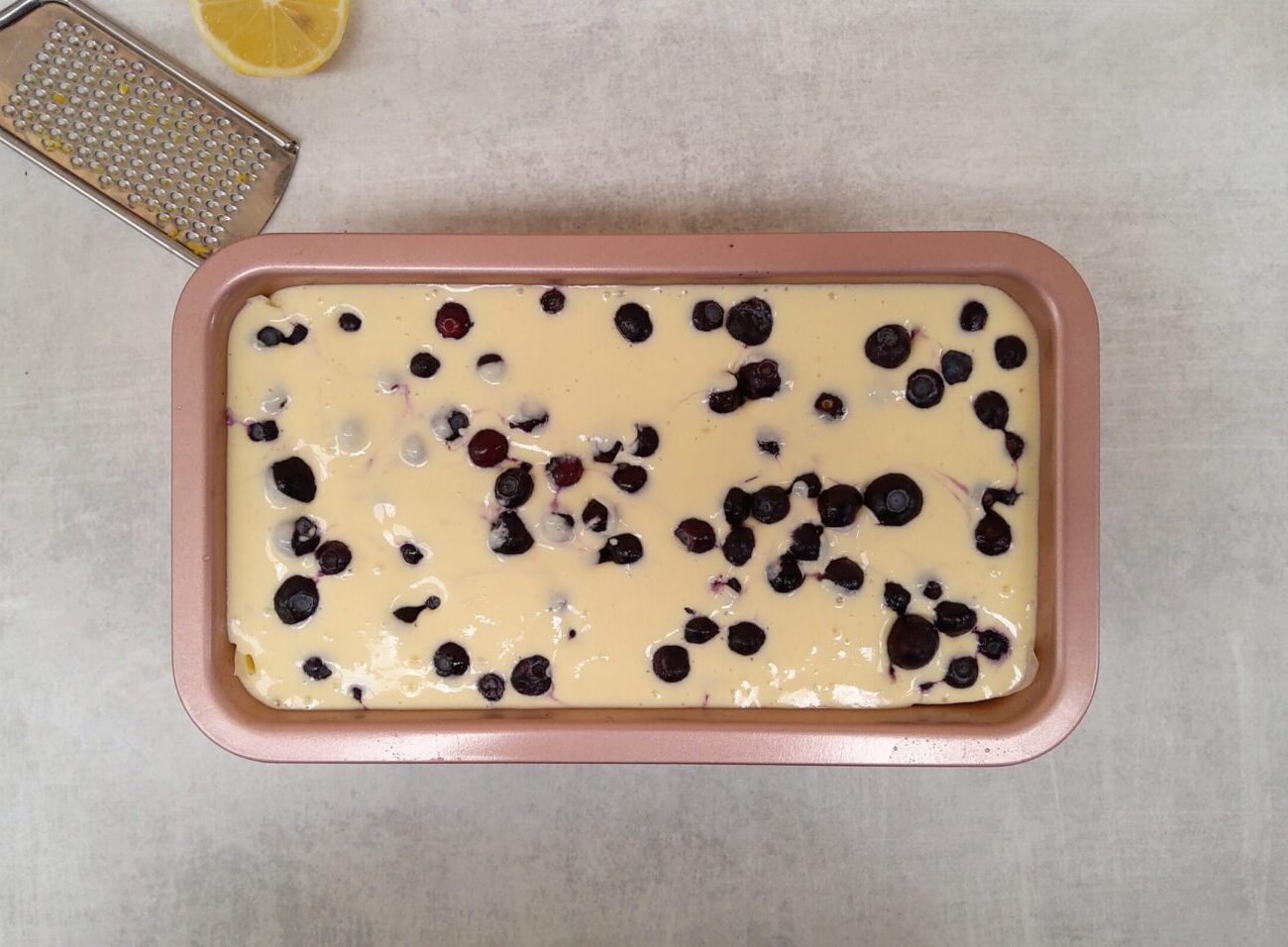 WHAT SWEETENER SHOULD YOU USE?
You can use any sweetener that you like in your Keto Baked Blueberry Ricotta Cheesecake as long as the ratio is similar to regular sugar- ie., equivalent to 1/2 cup. This is one of those recipes where it is better to use a more bulky sweetener instead of a concentrated one. A stevia blend, monkfruit blend or coconut sugar will also work. If you aren't concerned about the carbs you can also use regular sugar.
BE SURE TO PLAN AHEAD
Like most cheesecake recipes this cake tastes better if it has had time to set and chill after it's been baked. My personal preference is to let the cheesecake cool in the pan and then to leave it over night in the fridge. Allow cake to sit at room temperature for 30-60 minutes if possible before serving.
SERVING IDEAS FOR KETO BAKED BLUEBERRY RICOTTA CHEESECAKE
Serve this cake on it's own or top it with whipped cream. Although it's filled with berries it also tastes fab served topped with additional berries or a berry compote. Check out the recipe notes below for a simple blueberry compote recipe.
MORE DELICIOUS CHEESECAKE RECIPES
If you are looking for more delicious cheesecake recipes that fit in with a low carb or keto way of eating, you might want to check out these recipes. Any New York style cheesecake fans are going to love this recipe for New York style Low Carb Creamy Baked Cheesecake. This recipe also offers some wonderful cooking tips on making New York style baked cheesecakes. If feedback is anything to go by, no one would ever guess that this recipe was low carb and sugar free. Just wait until you try it- it's divine.
For a quick and easy no bake style cheese cake, you really need to have a look at this recipe for Sugar Free No Bake Cheesecake.  It tastes as good as any sugar laden no bake cheesecake recipe and once again, no one would ever guess that it was low carb.
So cheesecake fans, you can rejoice! These recipes have you covered for easy to make, delicious, low carb, sugar free cheesecakes that your family and friends are going to love.
A SHOUT OUT FOR INSPIRATION
I also need to give thanks to Denada Cafe in Mt Pleasant for inspiring me to make this recipe. If any of you are ever in Perth- this is a well kept secret in a small suburb just south of the city off the freeway. They make wonderful fresh food and have the most delightful cakes (although not sugar free sadly). This is the reason I made this recipe to be more like a cafe style cake. You can also make this recipe using a spring pan or a quiche or larger baking dish. Just bear in mind that the quantities specified suit more of a log style cheesecake baked in a loaf pan.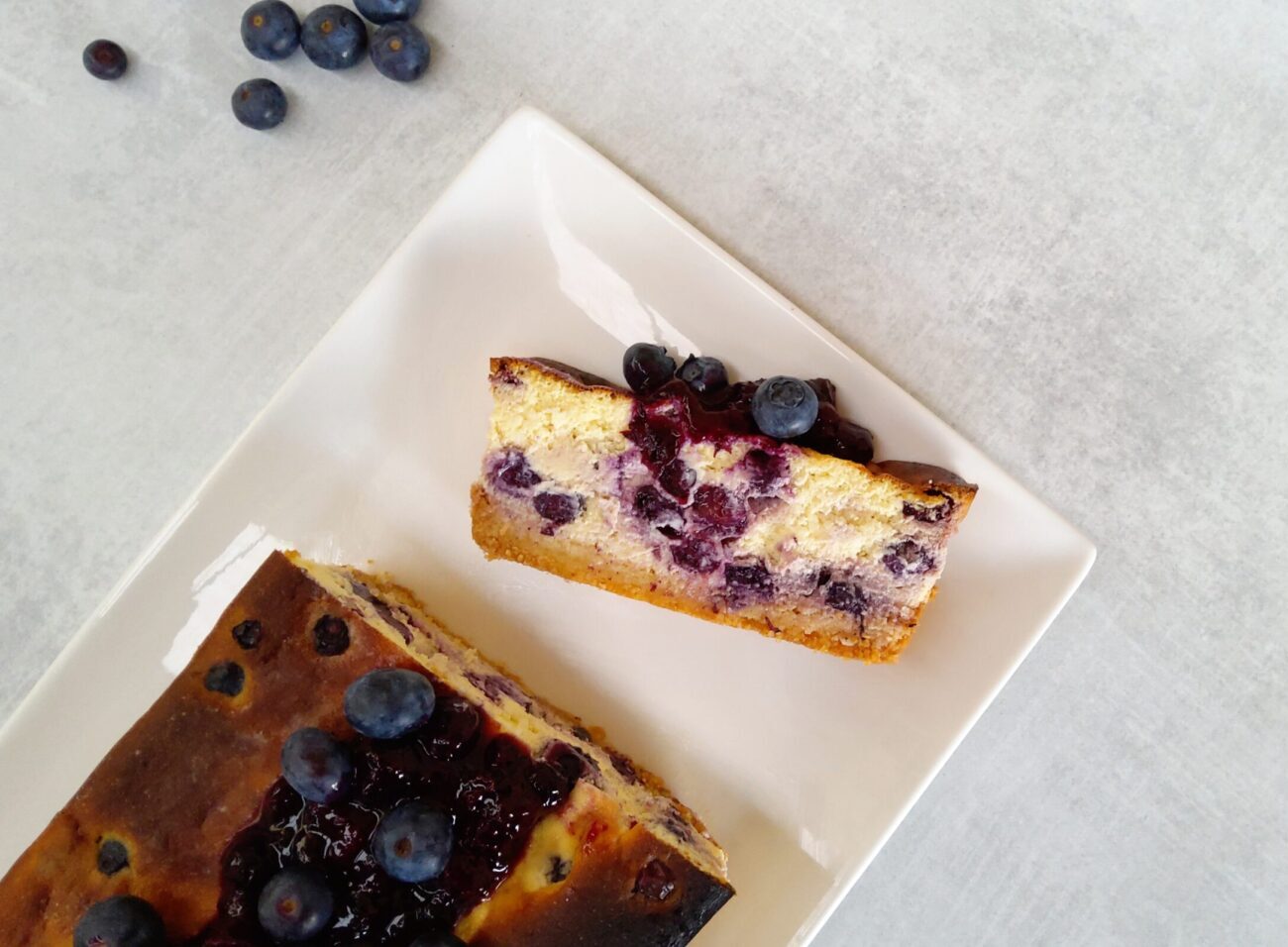 Ingredients
Crumb Base Ingredients
150

grams

Almond flour/almond meal

60

grams

Butter melted

1

tablespoons

Erythritol

, Monkfruit or sweetener of choice

A pinch salt
Ricotta Cheesecake Filling Ingredients
250

grams

cream cheese full fat at room temperature

or softened on low in the microwave for 30 seconds

375

grams

smooth ricotta full fat

½

cup

erythritol

,monkfruit or preferred sweetener

Rind of 1 lemon

Juice of ½ lemon

2

teaspoons

vanilla extract

3

large

eggs or 4 medium eggs

1 ½

tablespoons

coconut flour

Can be omitted-see notes for explanation

1

cup

fresh or frozen blueberries

-note that fresh blueberries retain their shape better
Instructions
Preheat the oven to 175 C /350 F

Grease a 23 cm x 12 cm/ 9 x 5 " loaf pan with butter then line the base with baking paper.

Combine the base ingredients in a small bowl and mix till well combined. Press into the bottom of your lined loaf pan and bake for 10-15 minutes or until base starts to brown slightly. Remove from oven and set aside.

Using a hand mixer, beat the cream cheese in a medium mixing bowl ensuring there are no lumps. Add the ricotta cheese, sweetener, lemon juice and rind, vanilla extract, eggs and coconut flour. Mix until well combined taking care not to overmix.

Pour ⅓ of the filling over the cheesecake base then sprinkle on ⅓ of the blueberries. Pour another ⅓ of filling on top and sprinkle with another ⅓ cup of blueberries. Finally top with remaining filling and sprinkle remaining blueberries on top. Poke some berries in with the end of a spoon.

Bake for 45 - 55 minutes or until cheesecake is firm around the edges but still jiggly in the centre. Cover your cheesecake with foil if it is browning too much. You can also reduce the temperature slightly.

Allow your cheesecake to cool in the pan on the bench. Refrigerate for a minimum of 2 hours (I find overnight is perfect) before removing cheesecake from the pan and removing the baking paper to serve. Serve in either slabs or squares. Cheesecake tastes best when left at room temperature for about 30-60 minutes.

Top with freshly whipped cream or berries. Tastes delicious with a berry compote as well- see below for Blueberry Compote.
Recipe Notes
Note that your cheesecake will sink slightly in the centre and will do so even more as it cools.
Remove the cake from the fridge about 30-60 minutes before serving.
Store in an airtight container in the fridge for up to 5 days. Cake can also be frozen for up to 3 months. For convenience, freeze in portion sizes.
Coconut flour acts as a slight binder for the ricotta cheese. You can omit it if desired.
Blueberry Compote Option
Bring to boil 1/2 cup fresh or frozen blueberries, 1/3 cup water and 2 tablespoons erythritol or preferred sweetener. Once boiling, turn temperature down low and simmer for a further 5-7 minutes or until the compote reduces slightly and thickens. Allow to cool before serving over a slice of cheesecake.
Larger Baking Pans- Recipe can also be made in a larger quiche/baking dish or a spring form pan by preparing pan as per this recipe. Note that as ingredients have been measured to fit a loaf pan, your cheesecake will not reach the height it would have in a larger based baking dish. You may also have to reduce the cooking time slightly.  Note that for a larger baking dish you have the option to add up to 500 gms/17.5 oz of ricotta to increase the volume. You can also increase the cream cheese in volume by another 100 gms/3.5 oz but make sure you use 4 eggs instead of 3! This is not suitable for a loaf pan though.
Nutritional Information
Serving:
1
slice of 12
|
Calories:
256
kcal
|
Carbohydrates:
4.9
g
|
Protein:
7
g
|
Fat:
23
g
|
Fiber:
1.1
g
Note that we calculate our own nutritional values so they may not be precise. Calculate your own if desired. Carb values exclude sugar alcohols such as Erythritol, as they generally have no impact on blood sugar levels. 50% of the carbs from Xylitol is added to nutritional values. This is consistent with industry practice.
Do you want to receive more recipes like this one? Subscribe to our newsletter now!