Low Carb Chocolate Mousse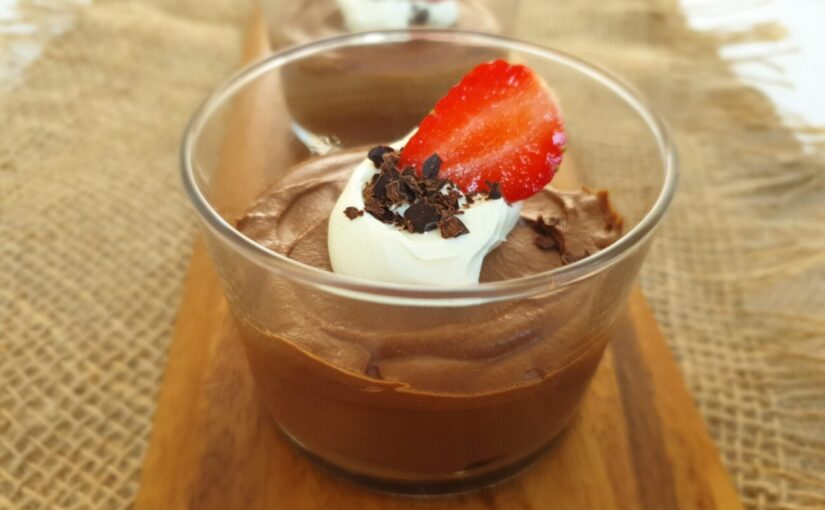 Low Carb Chocolate Mousse
Wait until you try this delicious recipe for a decadent Low Carb Chocolate Mousse. Not only is it sugar free, egg free and low in carbs, but it tastes so rich and creamy that no one will guess that it isn't the traditional recipe.
There are so many different recipes for chocolate mousse and they are all very different from each other. With so many different ways of eating, you will find paleo versions, vegan versions and so many different variations all using different ingredients. Because this recipe is egg free, it isn't going to be as light as and airy as a traditional chocolate mousse, however this doesn't detract from this recipe at all.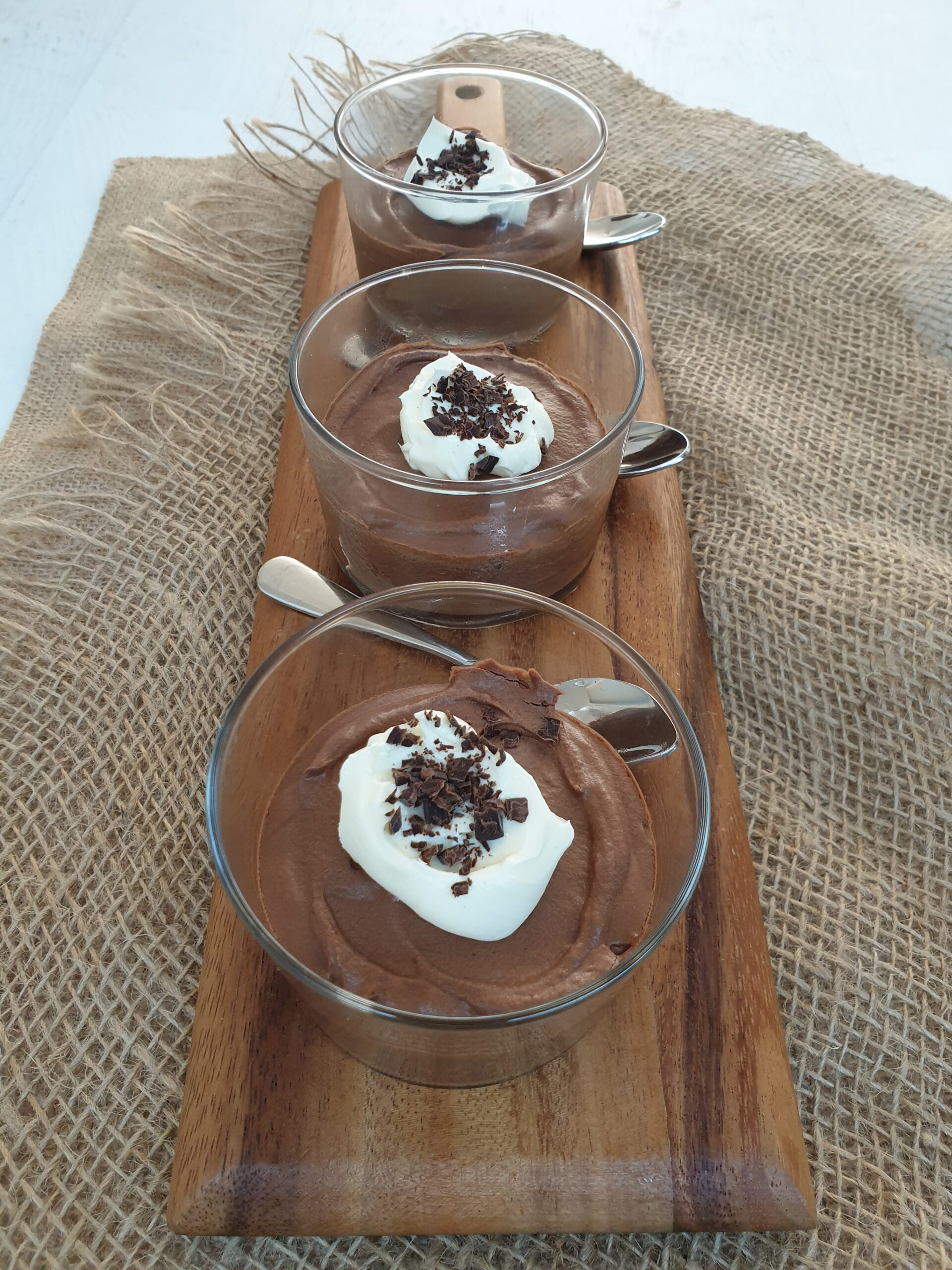 Coffee??
If you know my recipes, you will have noticed that I often add coffee to recipes that feature chocolate. Coffee really brings out the dark chocolate flavors and you won't taste it at all in the recipe as minimal is used. Feel free to leave it out if you wish to but I do recommend trying it first as you might be surprised at how it enhances the chocolate flavors.
Chocolate
My preferred chocolate for Low Carb Chocolate Mousse is Lindt 80% or 85% dark chocolate. Dark chocolate can be an acquired taste, especially when you start to use 80% and above couverture. Initially, when I started eating low carb, I really struggled with the taste of dark chocolate. I have now acquired a taste for dark chocolate and actually prefer it to any other chocolate. Please use a chocolate that suits your taste in this recipe, or you may find the chocolate flavors a bit too intense in this recipe. Generally your taste buds will adjust to darker chocolate the more that you eat it. Just remember that the lower the couverture, the more sugar the chocolate will contain.
Quick and Easy To Make
I love how quick and easy it is to make this delicious low carb chocolate mousse. The ingredients featured are all quite basic and most of you will probably have them on hand. These can be whipped up in about 15 minutes and then all you need to do is wait for them to set in the fridge, which will only take about 30 minutes.
Quick Switches and Variations
Feel free to reduce the amount of chocolate by up to 1/4 to reduce the richness of these decadent pots (only if you want to). In fact would you want to??? You can also switch out up to half of the heavy/pure cream for the equivalent amount of marscarpone or cream cheese, as long as it has been whipped until it's really light and creamy. For a paleo version, you can also switch the heavy/pure cream for thick sugar free coconut cream and use a sweetener such as coconut sugar. If you want to add some alcohol such as brandy to the recipe, add it to the cream as you are whipping it.
I hope you enjoy this delicious recipe. Feel free to share the links to your hearts content to help me put this recipe out into the big wide world. I always love to hear feedback as well, so share your efforts so we can see what you are creating in your own kitchens.
Karen xx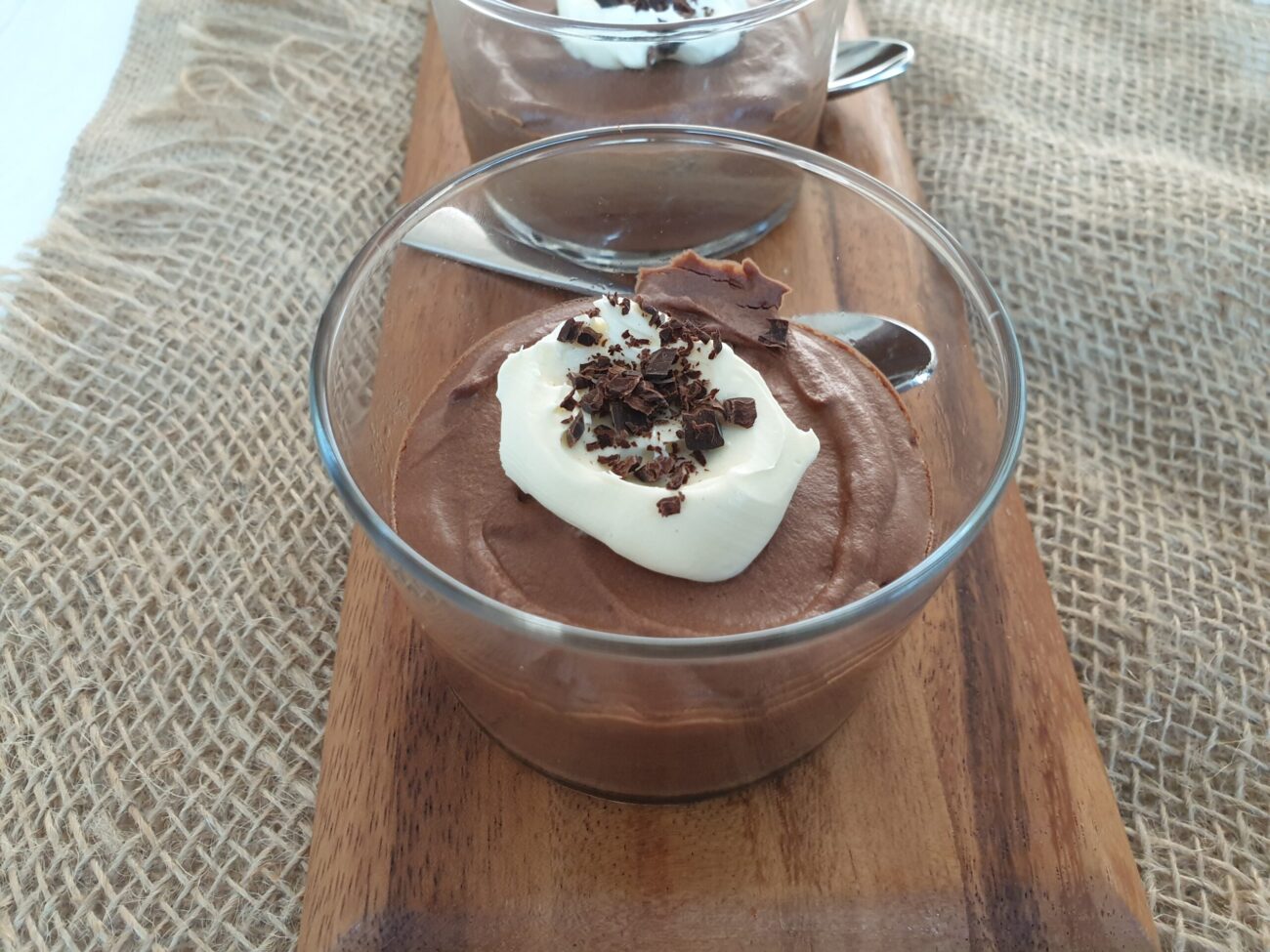 Ingredients
¼

cup

water

3

tablespoons

stevia blend

/monk fruit blend

1

teaspoon

vanilla extract

1

teaspoon

instant coffee powder

optional but recommended

200

grams

dark chocolate

I prefer Lindt 80% or 85% but please see notes on this

1.5

cups

pure/heavy cream

A pinch of salt
Instructions
Boil the water, sweetener, coffee and vanilla extra over a medium heat. Allow the sweetener to dissolve and then remove from heat. Pour mixture into a medium bowl.

Break the chocolate into chunks and add to the water/coffee mixture. Allow to sit for a few minutes to soften. Stir until the chocolate has melted and then whisk the chocolate mixture until it is smooth. Allow mixture to cool to room temperature.

In a medium bowl, whip the heavy/pure cream until soft peaks form ensuring it isn't over whipped. Gradually add the whipped cream into the chocolate mixture suing a spatula and folding the mixture over without creating too much air. Ensure the chocolate and cream mixtures are well combined and smooth.

Spoon or pipe the chocolate mousse in to 6-8 small serving dishes. Top with a dollop of cream, chocolate shavings and/or strawberries if desired.

Chill the chocolate mousse until it sets, which should only take 30 minutes. The mousse will firm up if left for longer in the fridge so remove from fridge about 20 minutes prior to serving. The mousse can be stored in the fridge for 3-4 days.
Recipe Notes
You can reduce the amount of chocolate used by up to 50 gms/1.75 oz to reduce the chocolate flavor. If you struggle with dark chocolate then please use chocolate of choice in this recipe. Just remember that if you are watching your sugar intake, the darker the chocolate means that the less sugar is added. 
Mascarpone cheese or cream cheese be switched for half of the heavy/pure cream for a richer mousse. Ensure it is at room temperature and has been whipped until light and combined with the whipped cream before folding into the chocolate mixture.
Feel free to add 1/2-1 tablespoon of brandy or alcohol of choice when you are beating the cream.
For a paleo version, switch the cream for full fat coconut cream and the sweetener for coconut sugar or sweetener of choice.
If you want to use a regular sugar or coconut sugar in this recipe, add 1/4 cup or adjust to suit your "sweet tooth".
This is a very rich dessert which is why it is based on 8 serves. Feel free to adjust serves to suit.
Nutritional Information
Serving:
1
serve
|
Calories:
299
kcal
|
Carbohydrates:
6
g
|
Protein:
3
g
|
Fat:
29
g
Note that we calculate our own nutritional values so they may not be precise. Calculate your own if desired. Carb values exclude sugar alcohols such as Erythritol, as they generally have no impact on blood sugar levels. 50% of the carbs from Xylitol is added to nutritional values. This is consistent with industry practice.
Do you want to receive more recipes like this one? Subscribe to our newsletter now!