Sugar Free Torta Caprese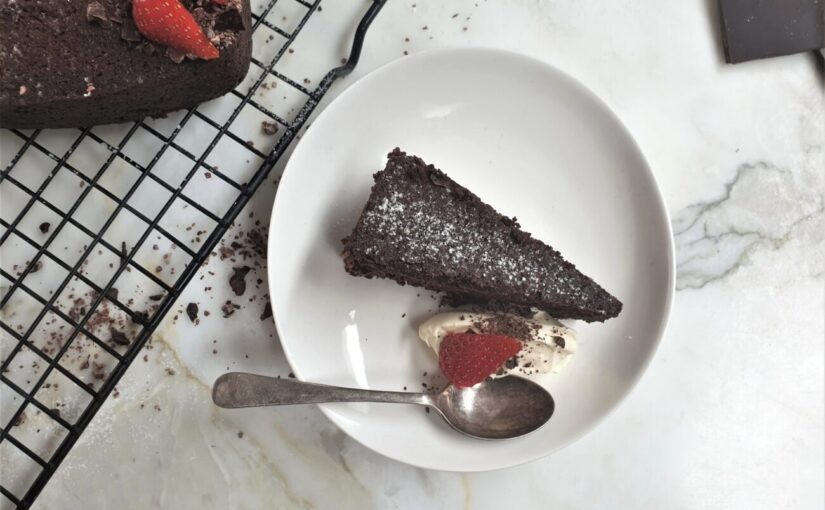 A sugar free Torta Caprese is up there as one of my favorite desserts of all time. Torta Caprese is a traditional Italian chocolate and almond or walnut cake named for the island of Capri from where it originates. While it is more often than not made form almond meal, I have also tried it made with both walnuts and hazelnuts- both of which taste fabulous as well.
This chocolate cake is just perfect. It's dark, fudgy centre is not too sweet but it is extremely rich. My favorite way to serve it is with some whipped cream with a serve of strawberries on the side. While this cake tastes great either hot or cold, I find that when it is warm, the centre becomes even more fudgy and soft, so this is how I generally serve it. There is also an option for a chocolate ganache drizzle to be poured over your cake, or each individual slice. Check out the notes at the end of the recipe for details. I personally find the cake doesn't need additional chocolate but I wanted to cater for all of you chocolate fiends out there.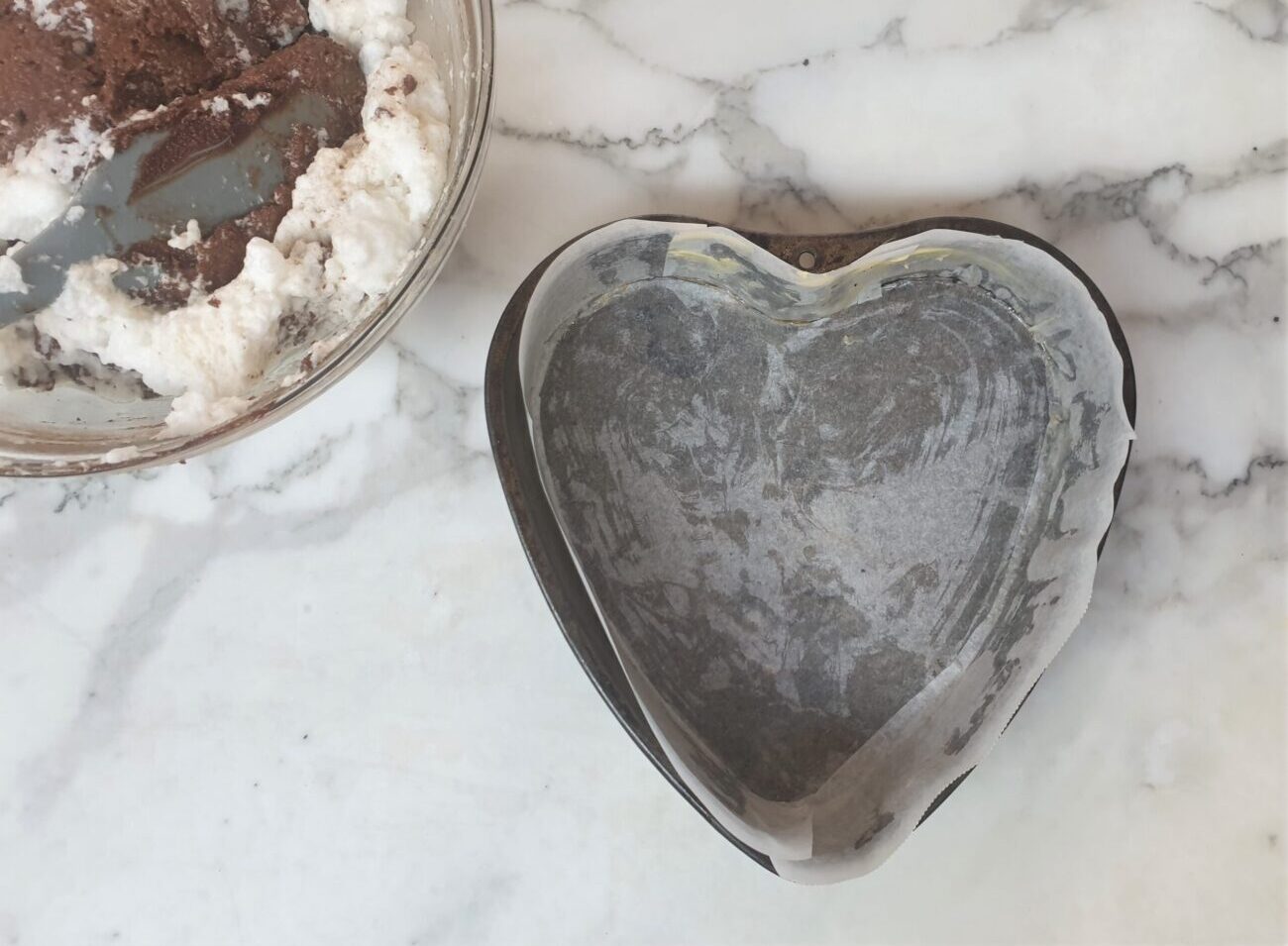 How To Make A Sugar Free Torta Caprese
While there are many variations on how to make this cake, this particular method works extremely well and is pretty much a 'no fail' recipe. As a general rule of thumb, the weight of the ingredients is roughly the same, so it uses equal amounts of butter, sweetener, chocolate and almond meal. I also love to add some additional cocoa and as with all of my chocolate cakes I add some instant coffee (optional). Adding coffee to chocolate in these type of recipes really brings out the chocolate flavors. You have the option of adding additional dark chocolate if desired.
Basically I have switched the sugar for Erythritol and this is beaten until light and creamy with butter. I then beat in the egg yolks, almond meal and melted chocolate. The vital part of this recipe is to whip the egg whites until soft and pillowy and to fold them into the chocolate batter just prior to pouring into the baking pan. After baking, the cake has a firmer exterior that covers a wonderfully moist interior. Generally it is served with a dusting of fine powdered sugar which we will switch for a low carb sweetener.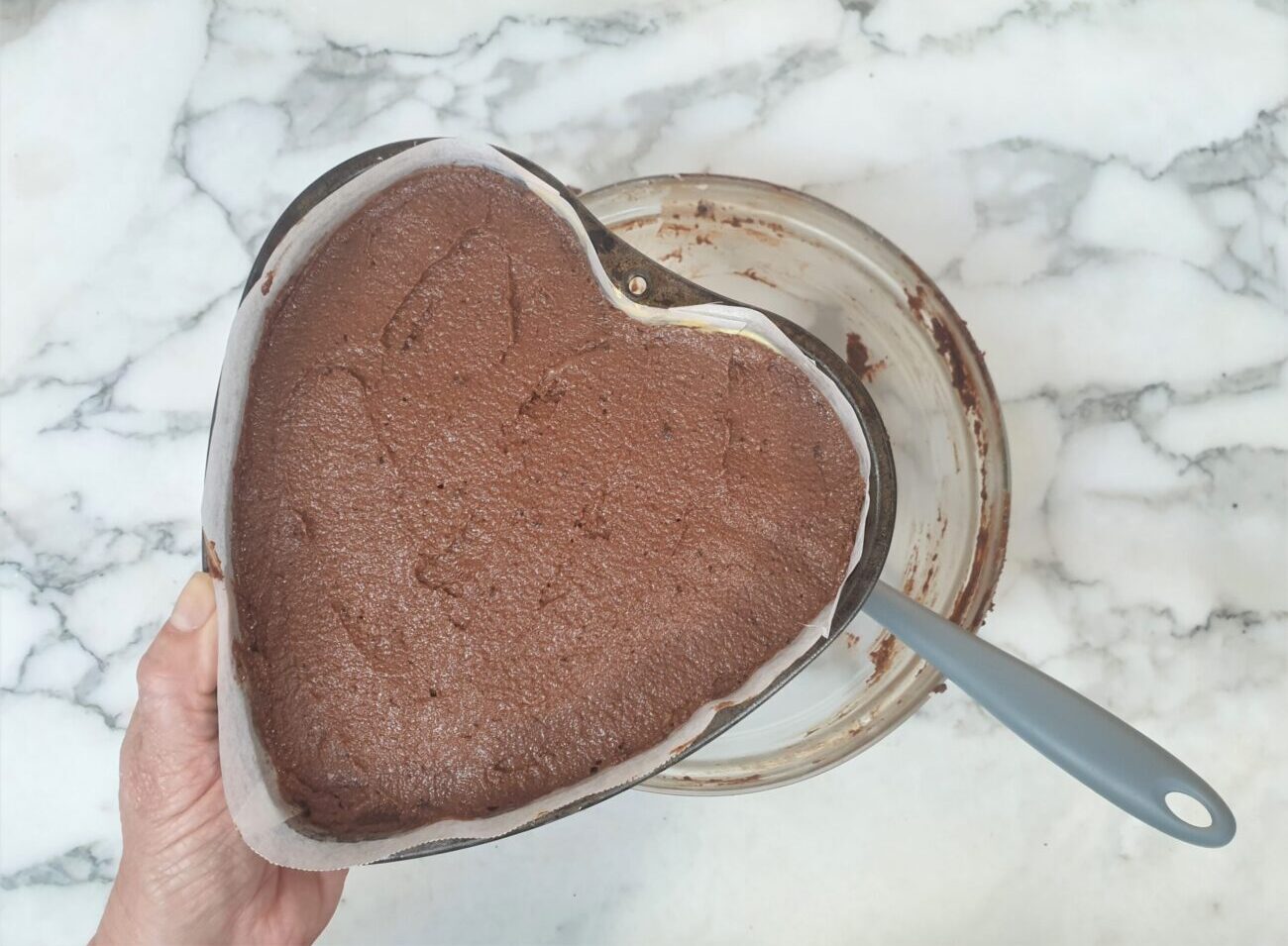 Low Carb Sweeteners
While I like to use Erythritol in recipes like this for bulk, you can use alternative sweeteners.  Try to use one that is more bulky and uses similar quantities to sugar, ie, as close to a 1:1 replacement as possible. Some of the stevia and monkfruit blends are very concentrated and might not add the bulk that is required for this recipe.
More Fabulous Low Carb Sugar Free Cakes
My repertoire of cakes is ever expanding and there are some fabulous recipes for you to choose from.
Make sure you check out the following-
Orange and Almond Cake
Sour Cream Lemon Cake
Chocolate Zucchini Cake
Low Carb Dark Chocolate Cake
Keto Fruit Cake or Celebration Cake
Banana Bread
Keto Zucchini Bread
This is just a sample of the cake recipes you'll find on my blog- just search for cakes and all of the recipes for cakes will come up.
I hope you enjoy this recipe.
Don't forget to share your efforts if you find the time to make this and tag me #ketohh and #alowcarblowsugarlifestyle.
Kx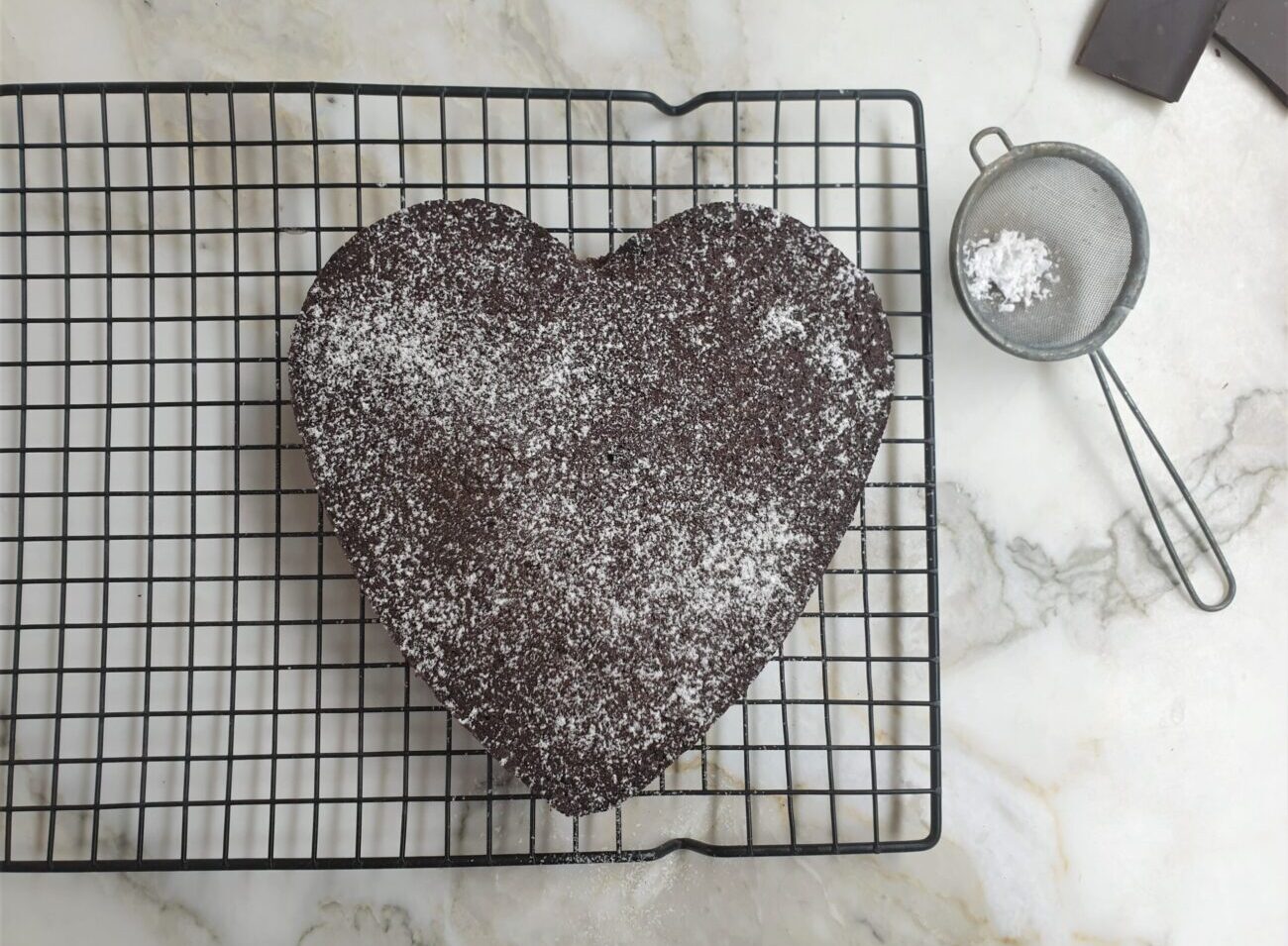 Ingredients
125

grams

almond meal

see note, below

125

grams

high quality chocolate

I use 85%. For richer chocolate flavor use up to 175 grams

125

grams

salted butter at room temperature

125

grams

erythritol

or alternate sweetener that's 1:1 with sugar

1

tablespoon

cocoa

optional but recommend

1

teaspoon

instant coffee

optional but recommend

3

large eggs

A pinch of salt

Powdered sweetener for dusting
Instructions
Heat oven to 175C/350 F. My preference is using bake function as fan forced cooks too quickly

Melt the chocolate over a double broiler or in the microwave ( taking care not to burn it if microwaving.) Meanwhile in a large mixing bowl beat the butter with the sweetener until light and creamy.

Separate the eggs and add the yolks to the butter mixture, beating until combined. Add the melted chocolate and the almond meal, cocoa and instant coffee to the butter mixture and continue to beat until well combined.

In a separate mixing bowl whip the egg whites with a pinch of salt until fluffy peaks begin to form. Fold the egg whites gently into the chocolate batter until evenly distributed. Pour the batter into the prepared cake tin and smooth out the top.

Bake for about 30 minutes or until the top of the cake is slightly firm but a skewer in the middle comes out with a few crumbs but no wet batter. Take care not to over cook and don't allow the cake to brown on top. The cake is meant to be really soft on the inside when warm.

Leave the cake to sit in the pan for about 40 minutes to cool before turning it out of the pan as it can be a little fragile. Turn cake out carefully then flip back to the correct side.

Allow cake to cool slightly and dust with powdered sweetener.

Serve with a dollop of freshly whipped cream. Fresh strawberries also taste delicious served with this cake. Serve hot or cold, although cake firms up as it cools. See notes below for the recipe for a ganache drizzle option.
Recipe Notes
Note that the heart cake pan featured is probably the equivalent of a 6-7 inch cake pan.
Use dark chocolate of choice but remember the lower the couverture the more sugar it contains.
Slightly undercook your cake rather than overcook. You want a moist, dense cake not a dry cake.
Reduce oven temperature if your oven cooks hot and cover cake with foil if it is browning on top.
Tastes delicious served warm or cold. To reheat cold cake, drizzle with a little water before microwaving until heated through and serve with cream or ice cream.
Serve dusted with additional powdered sweetener or cocoa powder and top with whipped cream and berries.
For a chocolate ganache drizzle, heat 100 gms/3 oz heavy cream to just below boiling and remove from heat. Add 70 grams/2 oz dark chocolate and allow the chocolate to melt in the cream. Stir to combine and pour over your cake.
Serving amount is a small serve as this cake is quite rich. Adjust nutritional information if your serves are larger.
Double the recipe and use a 10 " baking pan for a large cake. Increase cooking time to about 45 minutes or until cooked as per instructions.
Nutritional Information
Serving:
1
slice
|
Calories:
299
kcal
|
Carbohydrates:
4
g
|
Fat:
28
g
|
Fiber:
1.7
g
Note that we calculate our own nutritional values so they may not be precise. Calculate your own if desired. Carb values exclude sugar alcohols such as Erythritol, as they generally have no impact on blood sugar levels. 50% of the carbs from Xylitol is added to nutritional values. This is consistent with industry practice.
Do you want to receive more recipes like this one? Subscribe to our newsletter now!