The Best Low Carb Christmas Recipes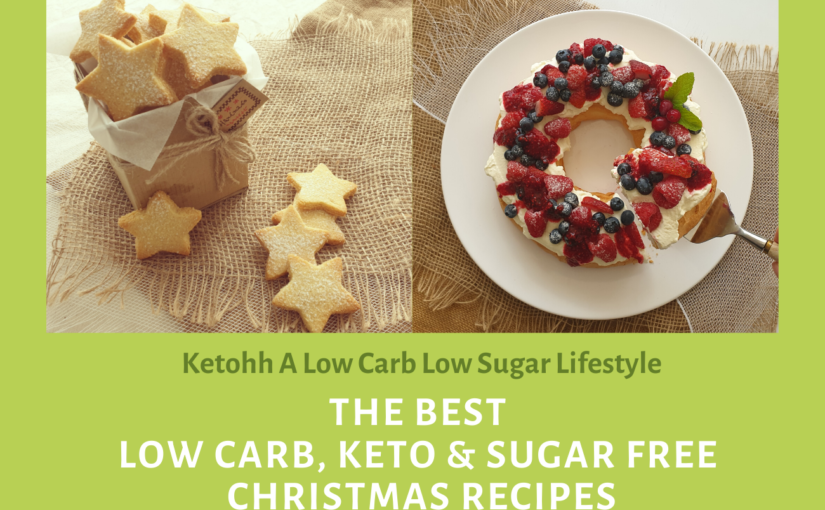 The Best Low Carb Christmas Recipes
Come the festive season and it can be a little difficult trying to work out what you are going to eat so that fits in with your way of eating. With this compilation of The Best Low Carb Christmas Recipes, your life is going to be a lot easier. There are brilliant recipes for everything from the main meal, through to nibblies and treats that you can indulge in during this festive time of year. Many of the recipes are suitable for anytime, so don't just restrict them to Christmas time.
The Best Low Carb Christmas Gifting ideas and Recipes
Make sure you check out this compilation of fantastic low carb gifting ideas as well. Many of the recipes you will want to make yourself to indulge in at home as well. Don't just restrict these gifts for friends and family who are following a low carb way of eating, as everyone will get enjoyment on receiving one of these gifts.  A couple of my favorite recipes include home made Dukkah and making various spice mixes up in decorative jars. These gifts are truly appreciated and I love the fact that I have made them all from scratch. Make sure you check the article out at Low Carb Christmas Gifting Ideas.
Planning your Christmas day menu
Sweet Treat Ideas
Low Carb Cranberry Almond Biscotti
Easy to make, and sugar free, this Low Carb Cranberry Almond Biscotti recipe is absolutely delicious and also makes a wonderful edible gift. My favorite way to eat them is with a cup of tea or coffee. Don't just limit this delicious recipe to this time of year.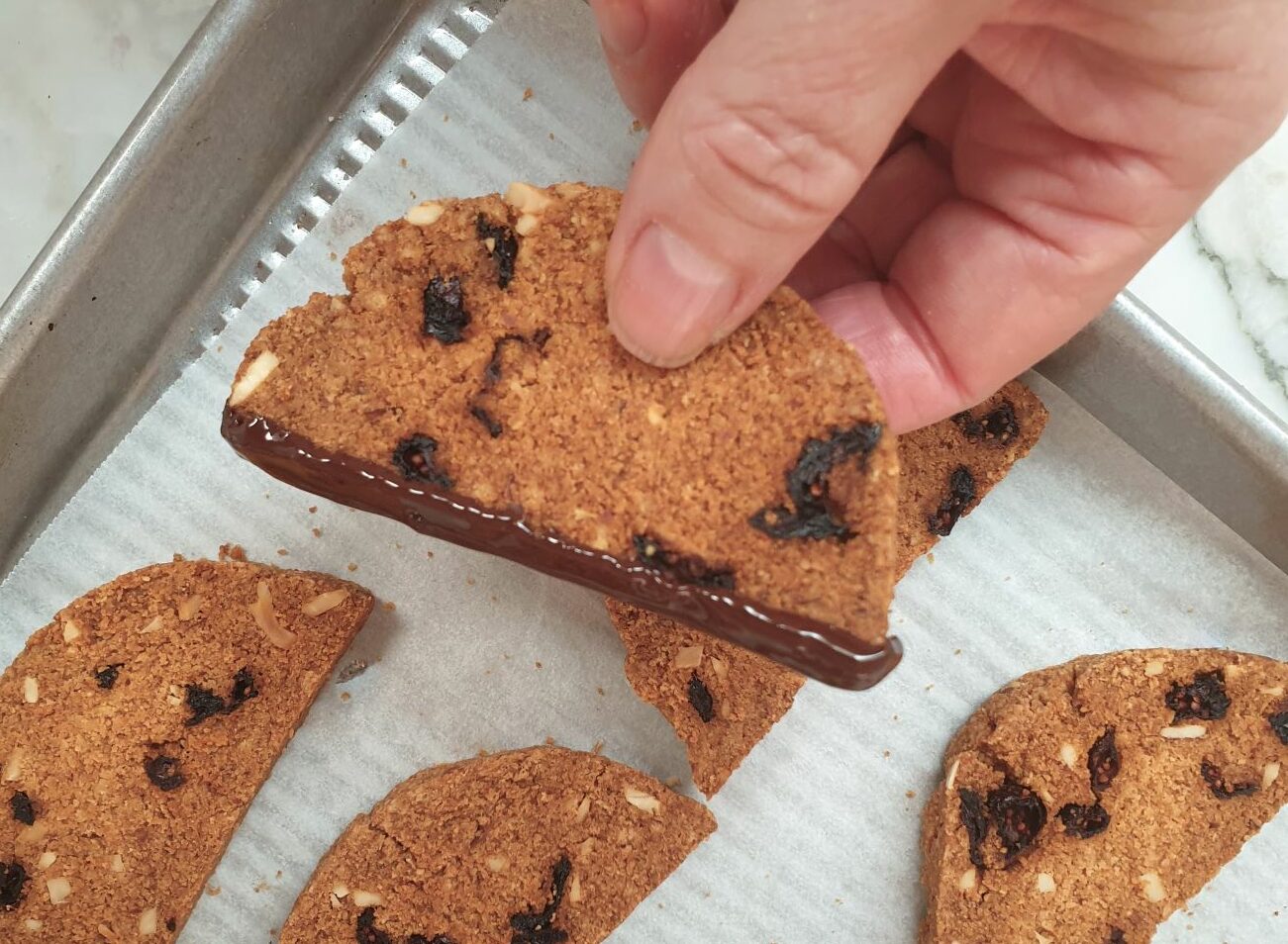 Low Carb Shortbread
Who doesnt enjoy eating shortbread at Christmas time? This Low Carb Shortbread Recipe tastes divine and is really simple to make.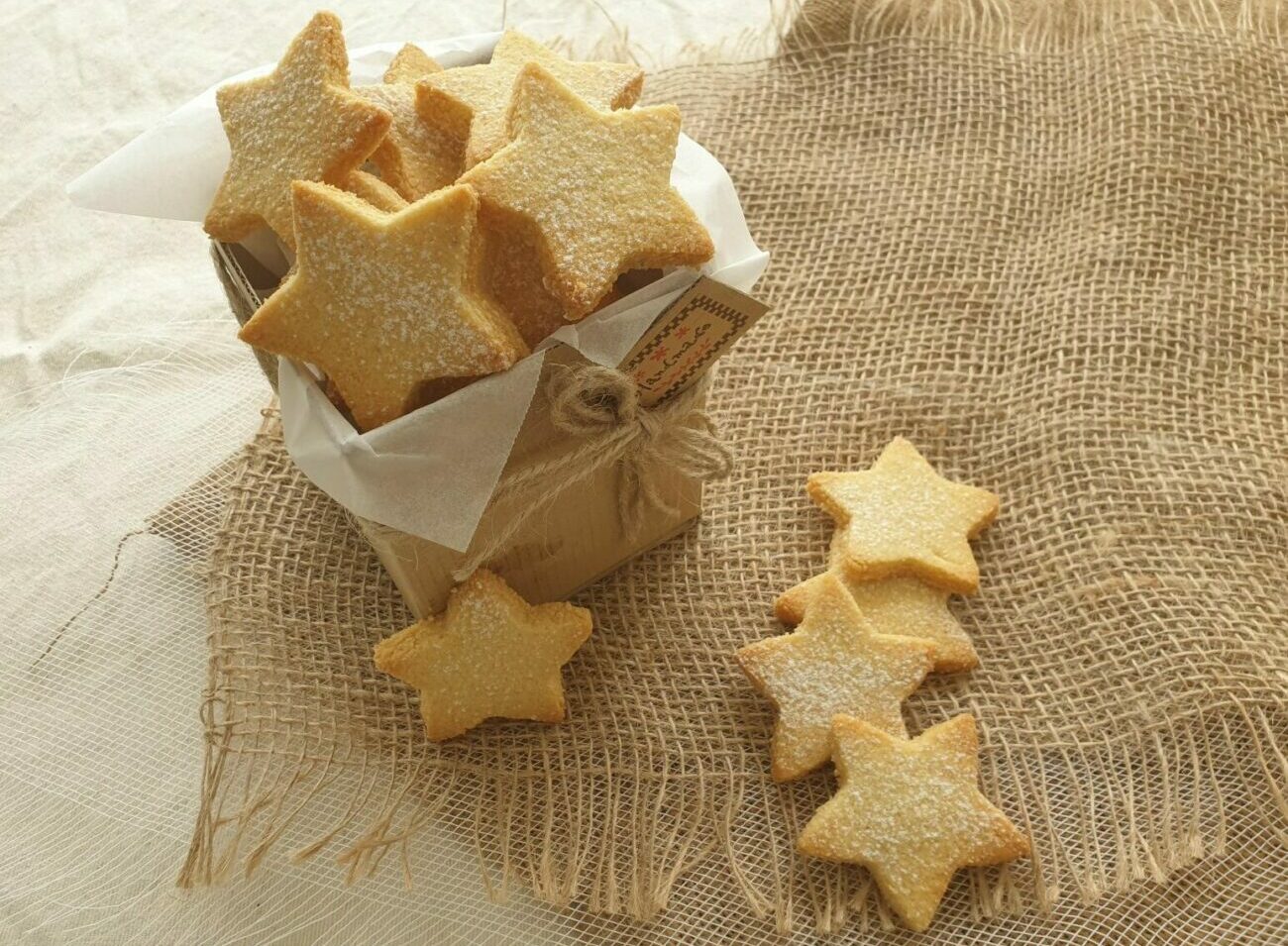 Ginger Spice Cookies
A little crunch with hints of spice, these Ginger Spice Cookies are just perfect for this time of year. In fact these are perfect all year round. Don't just restrict them to the festive season.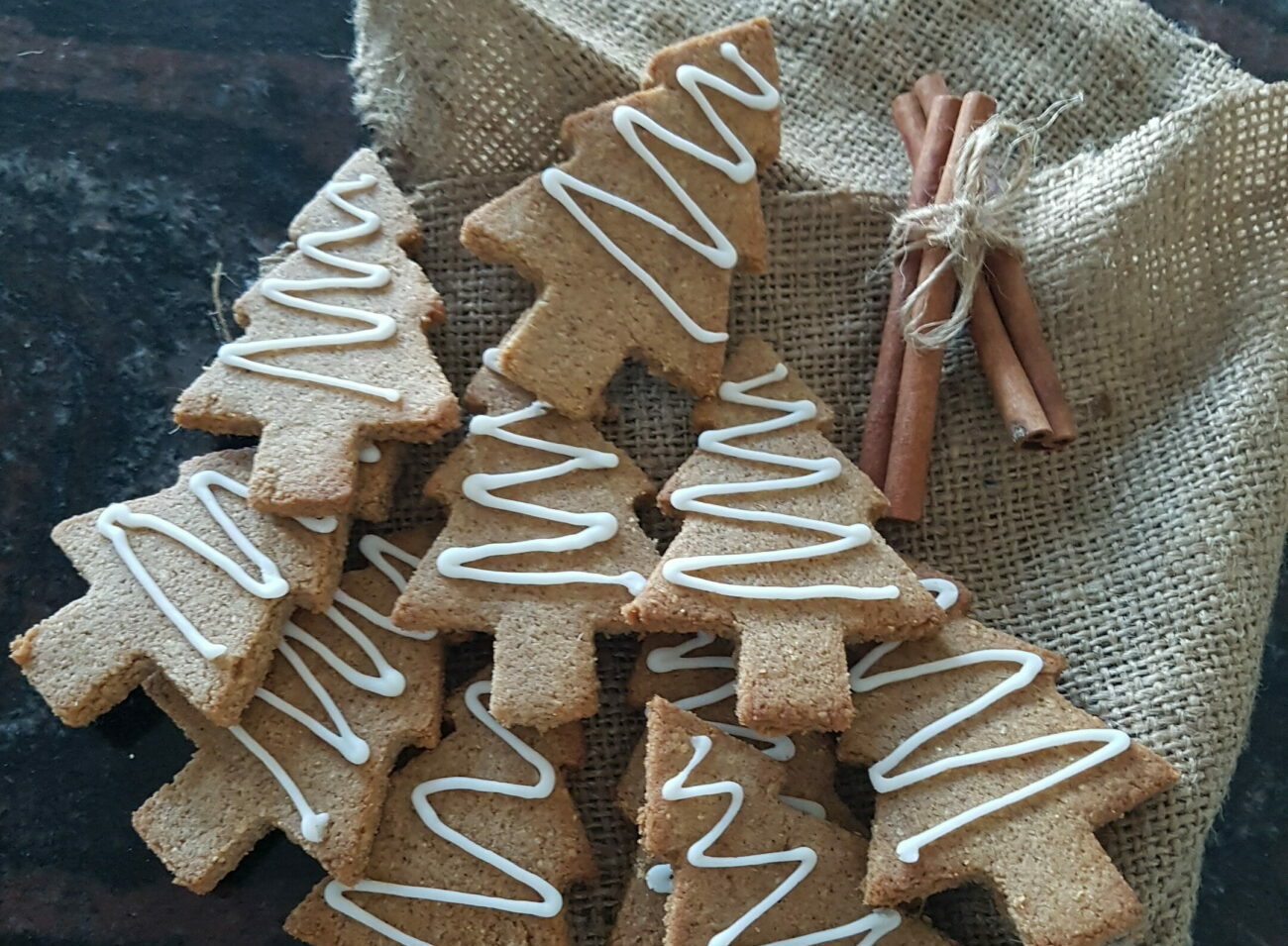 Low Carb Rocky Road
Low Carb Rocky Road offers a little dark chocolate low carb decadence for this time of year. There's no need to feel guilty eating this delicious recipe.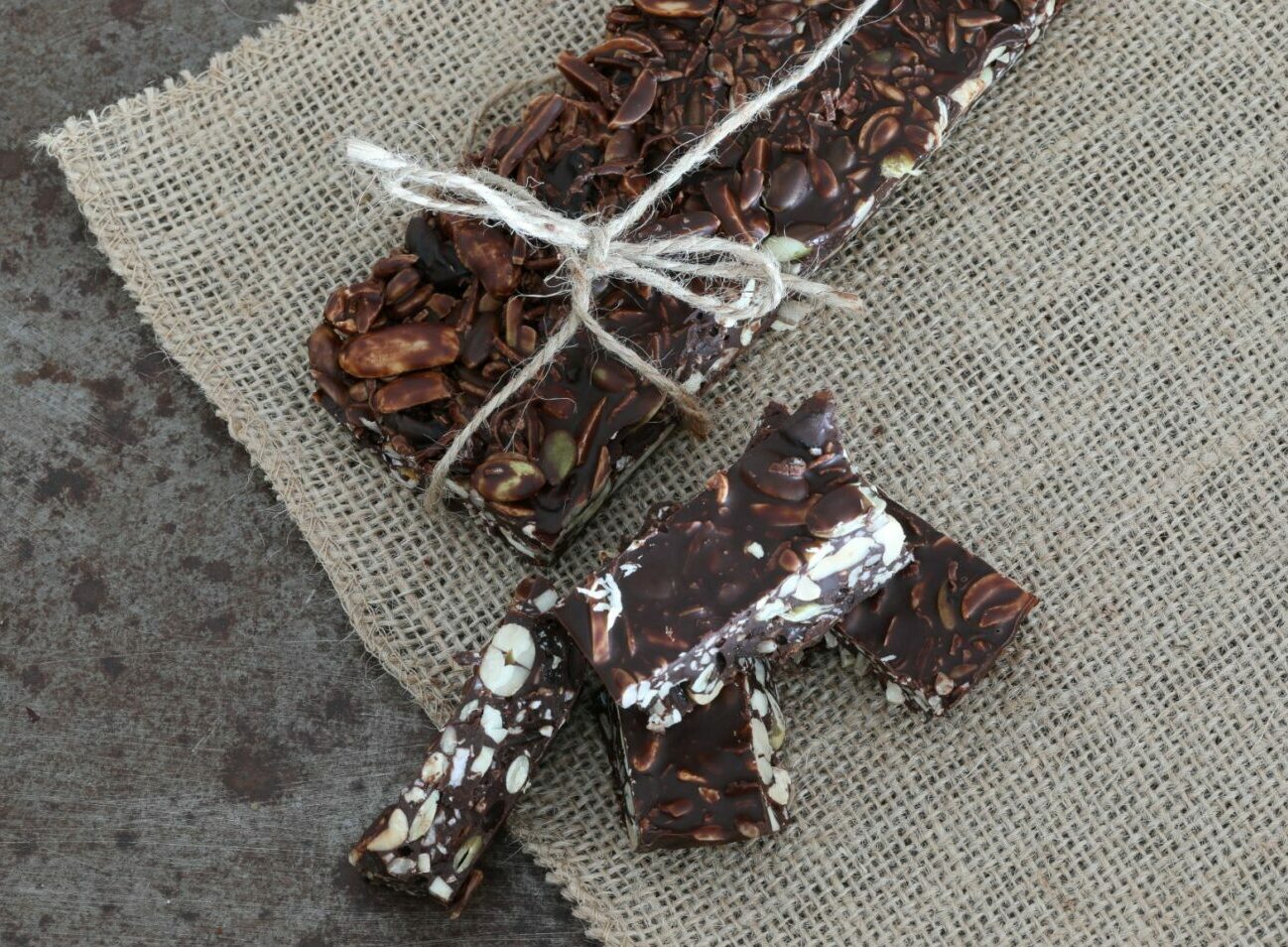 Rocky Road Christmas Tree
This is quite easy to make but looks absolutely spectacular and would make a beautiful feature taking pride of place on the table. Decorate your own Low Carb Rocky Road Christmas Tree in line with your Christmas theme.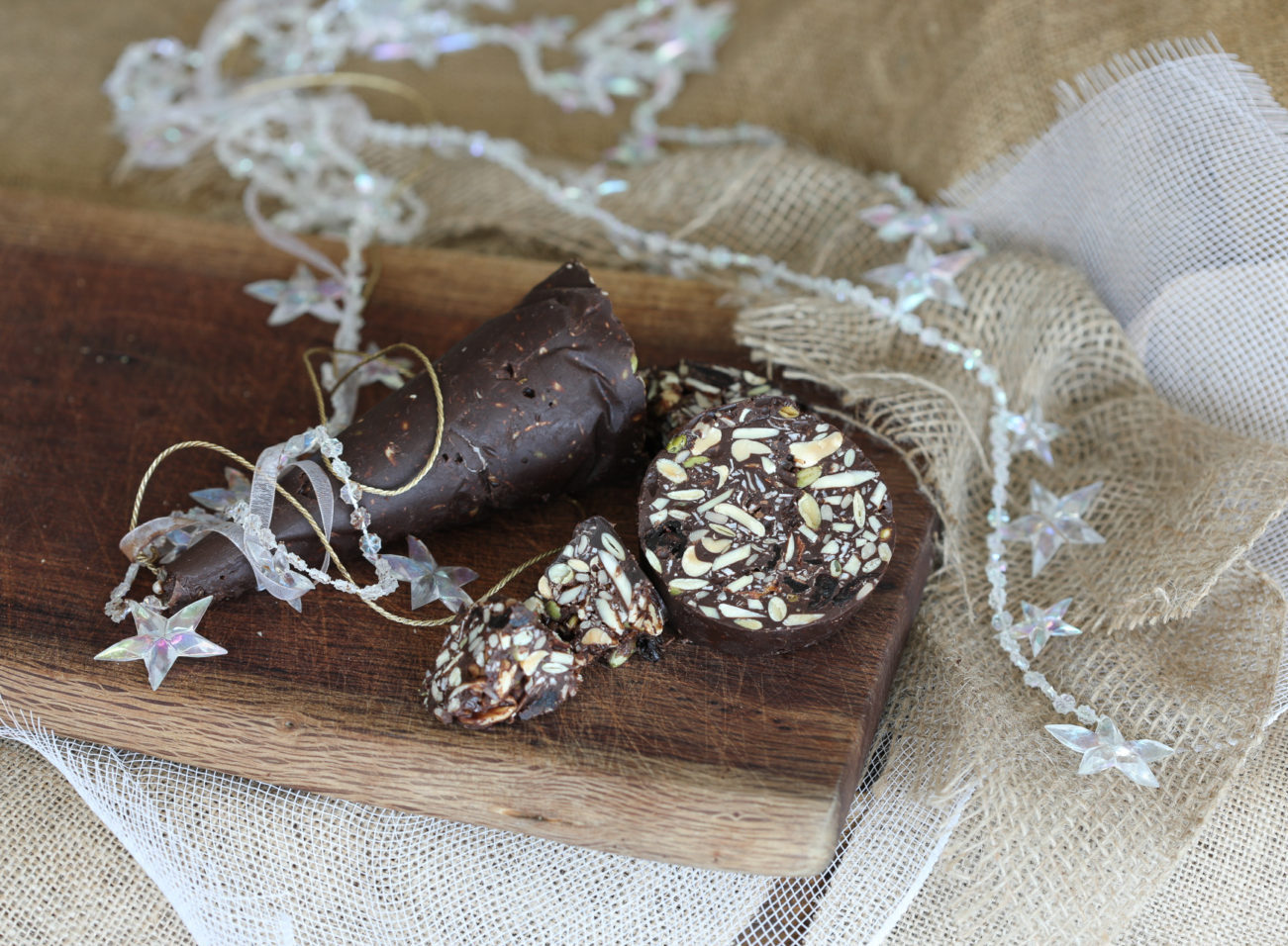 Low Carb White Christmas
Using cocoa butter in this delicious Low Carb White Christmas recipe takes this treat to a whole new level. I was never a fan of the Copha based original recipe but this one is truly sensational and is one of my favorite recipes. I'll be using this recipe all year around as well as it deserves to be eaten!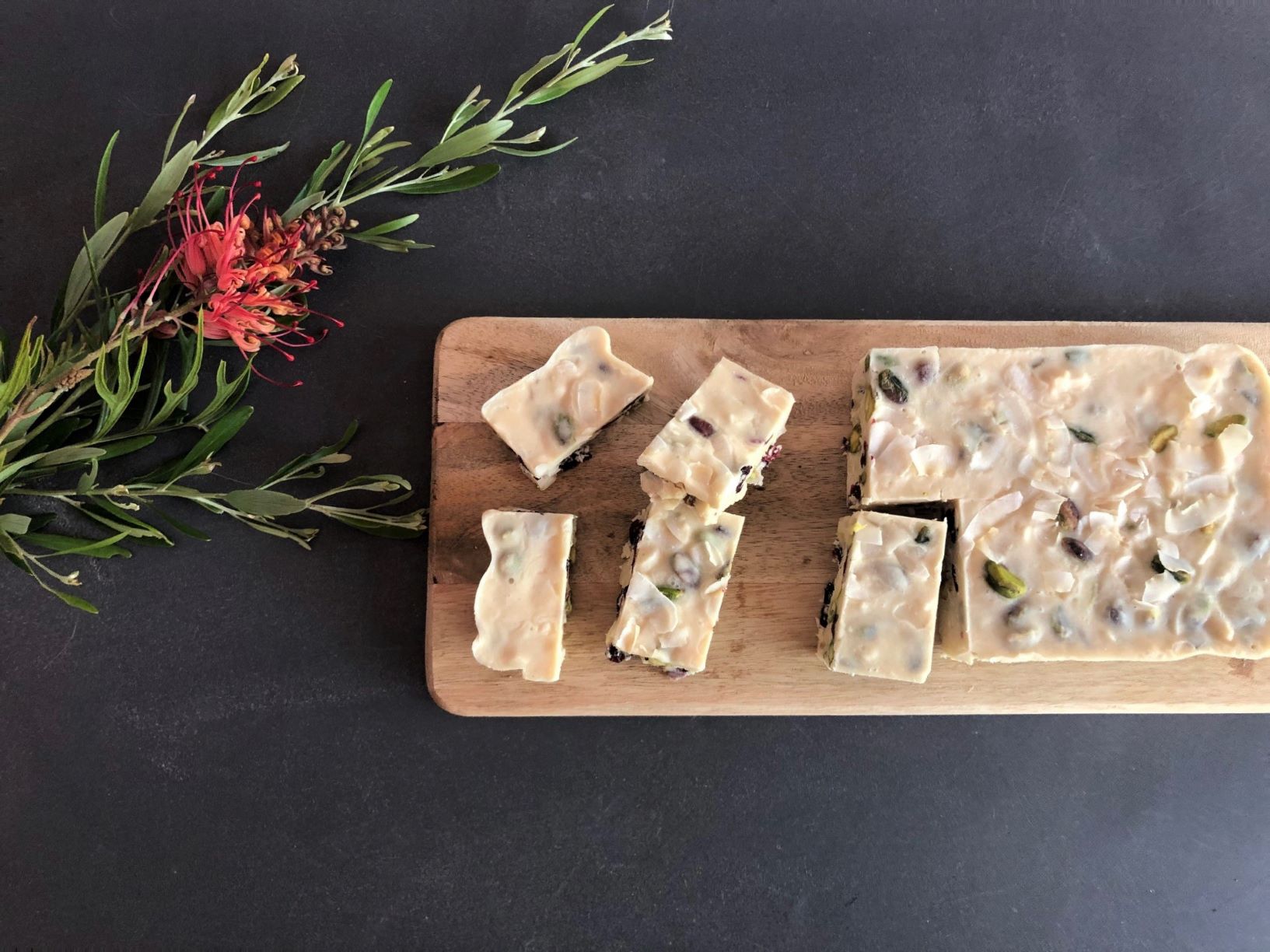 Low Carb Rum Balls
Christmas just wouldn't be the same without delicious Low Carb Rum Balls. This is one tradition that I really enjoy eating but also love making, as decorating them is a lot of fun.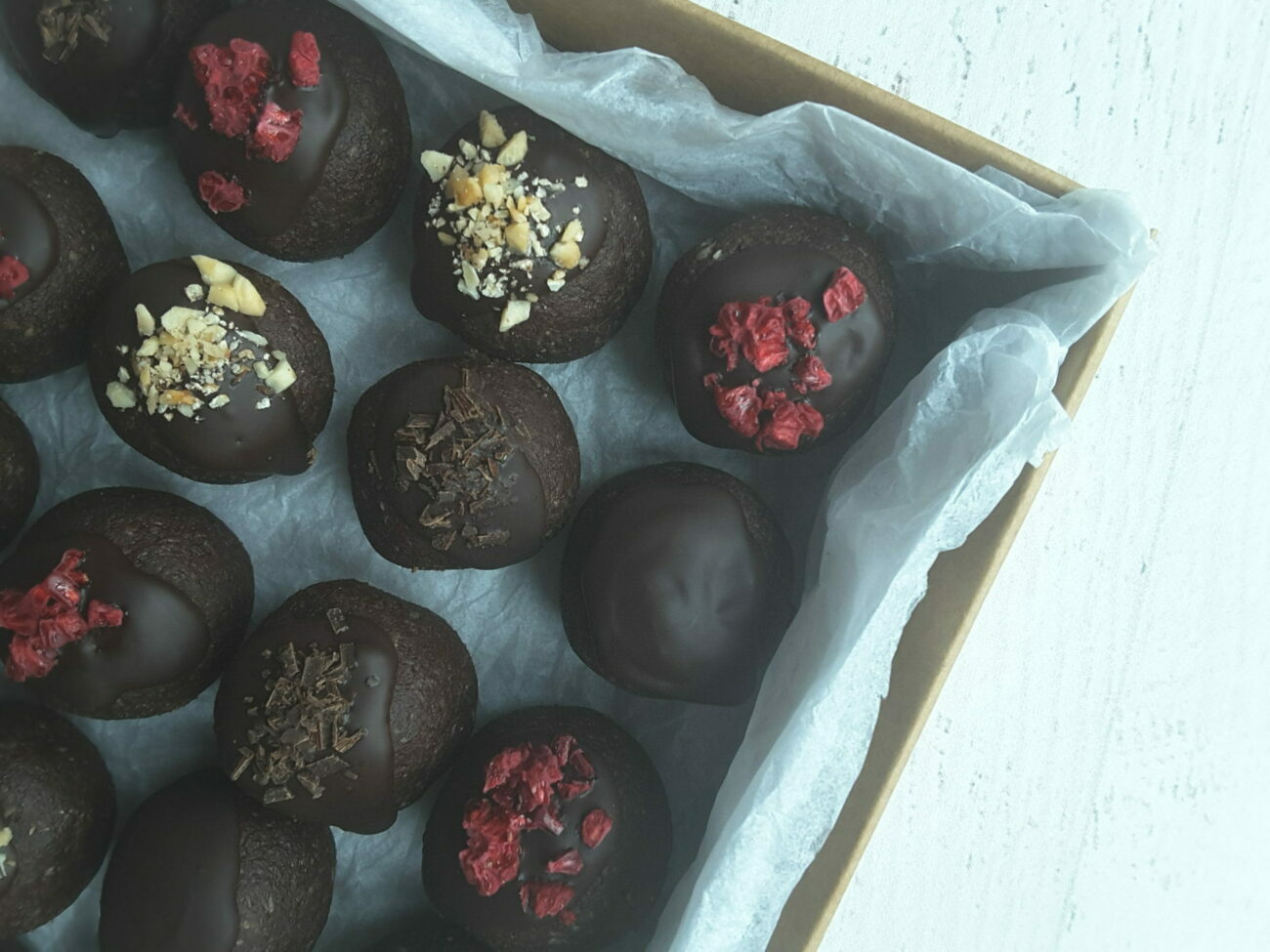 Savory Snacking Ideas
Tamari Almonds
Why pay lots of money for store bought Tamari Almonds when you can easily make your own. These make a delicious healthy low carb snack.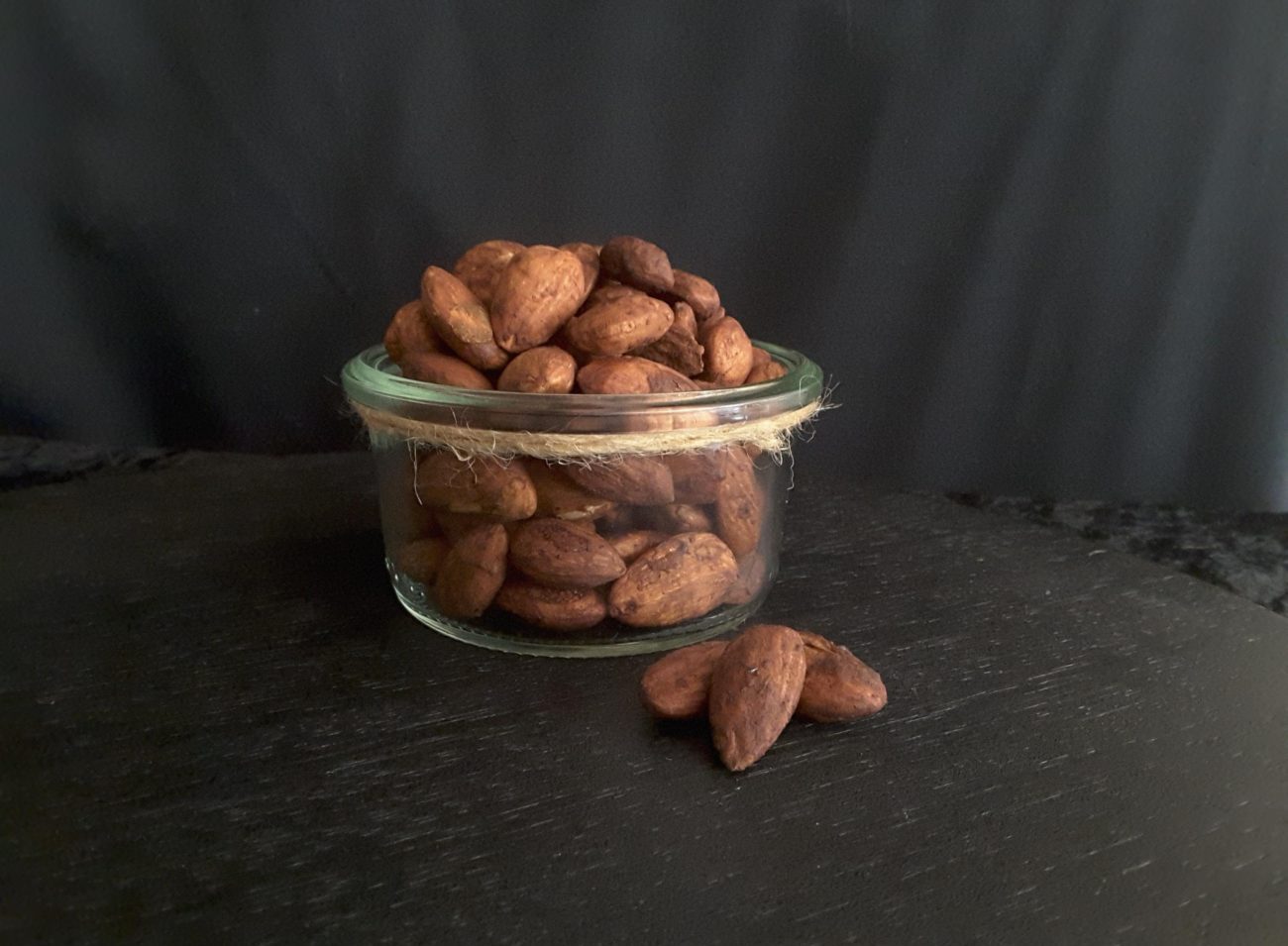 Wasabi Almonds
Wasabi Almonds are very similar to the Tamari Almonds but have wasabi added. Another easy to make healthy low carb snack perfect for anytime.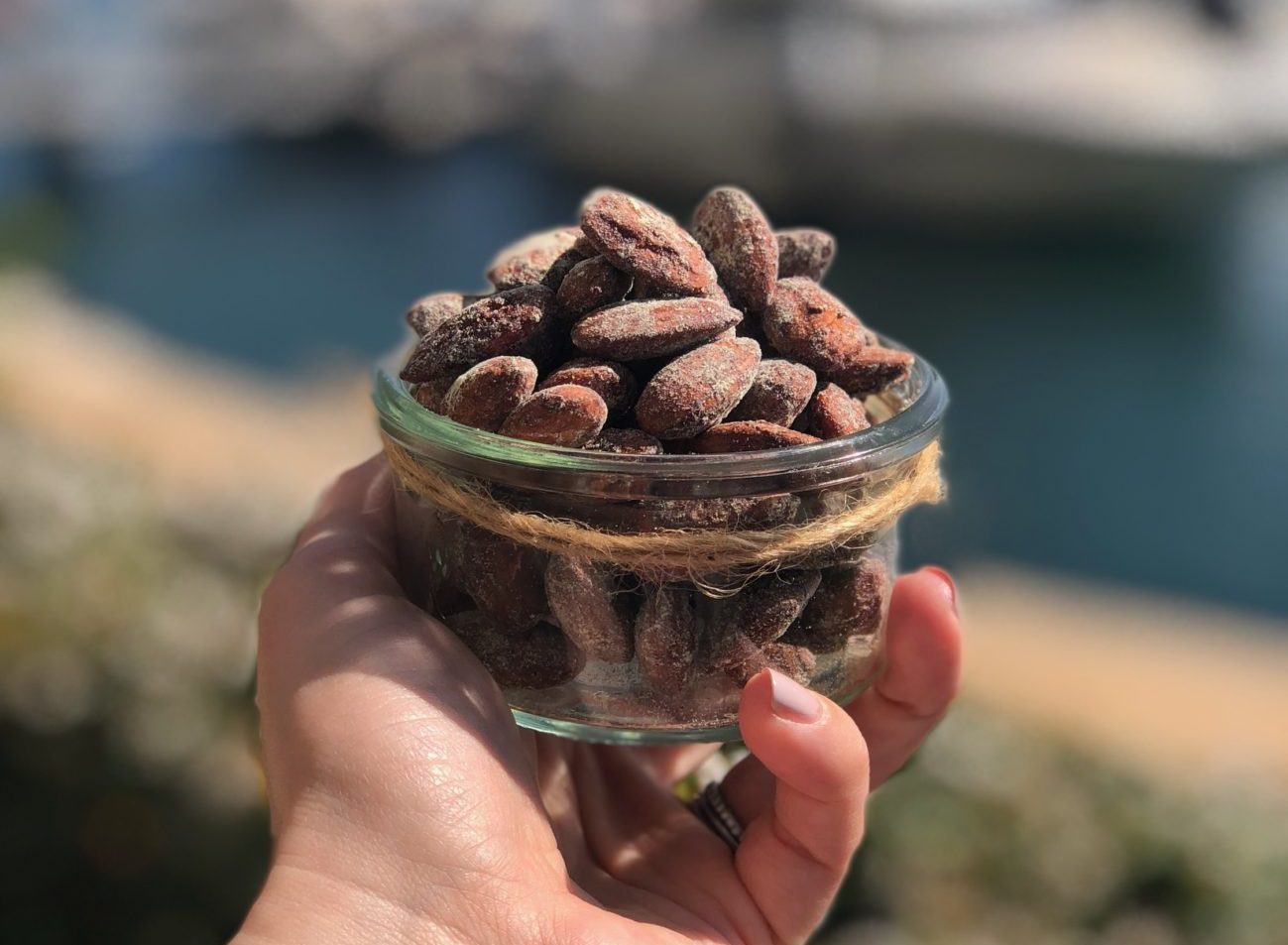 Healthy Avocado Dip
I've included this recipe for a Healthy Avocado Dip as it is not only great tasting and healthy but it's also really easy to throw together. Ideal for when unexpected guests turn up, or you want something quick to make that's healthy to nibble on.

Crunchy Pork Crackling Recipe
This is the best recipe for Crunchy Pork Crackling. It has the best tips for slicing the pork easily into thin strips. You are also guaranteed pork crackle that is crisp and crunchy.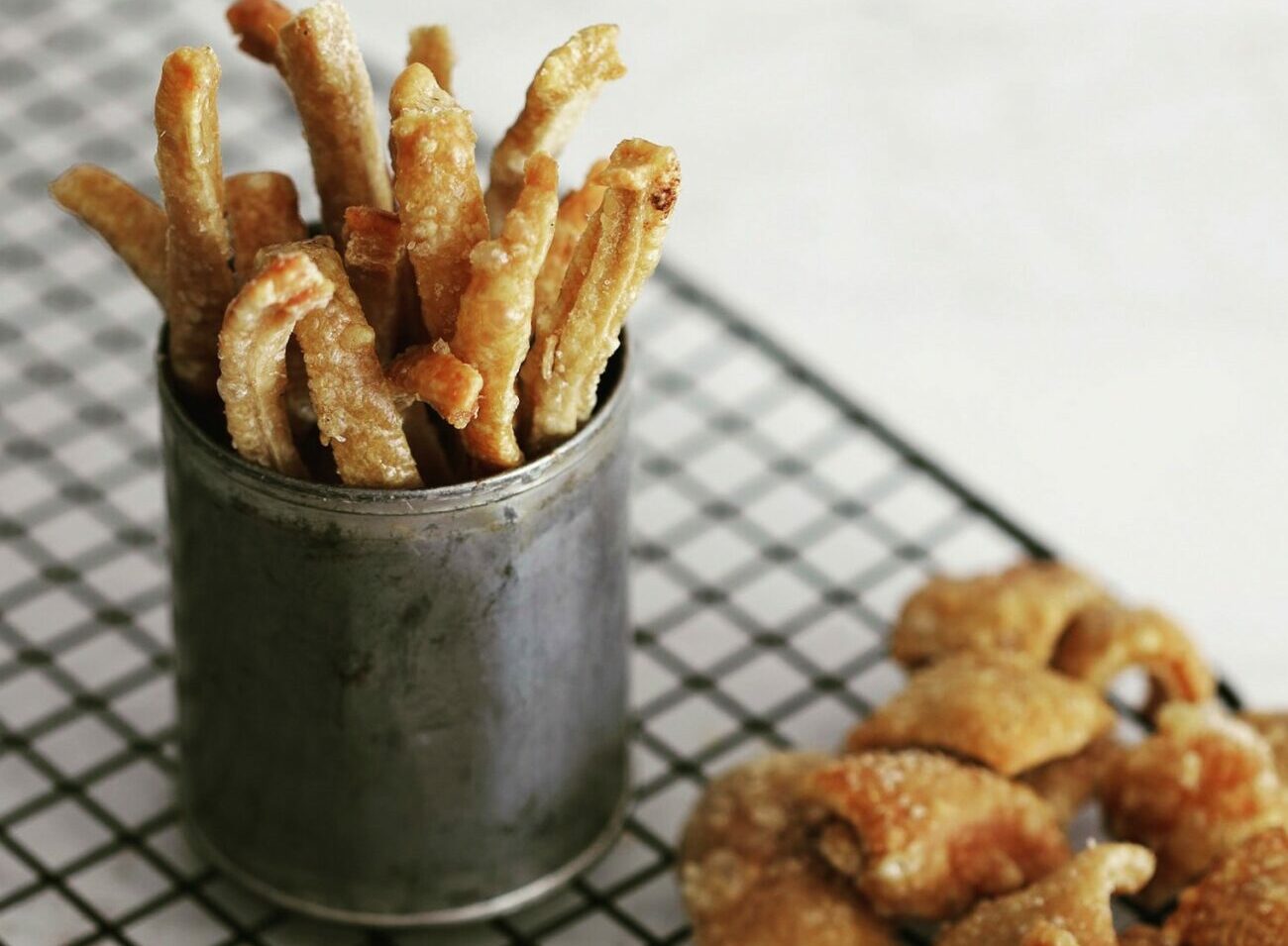 Low Carb Almond Seed Crackers
These crackers are simple to make and are perfect served with a cheese platter or for dipping. Low Carb Almond Seed Crackers are one of my favorite crackers, as they go with so many different foods. Make sure you have a stash of these in your pantry as being organised means staying on track!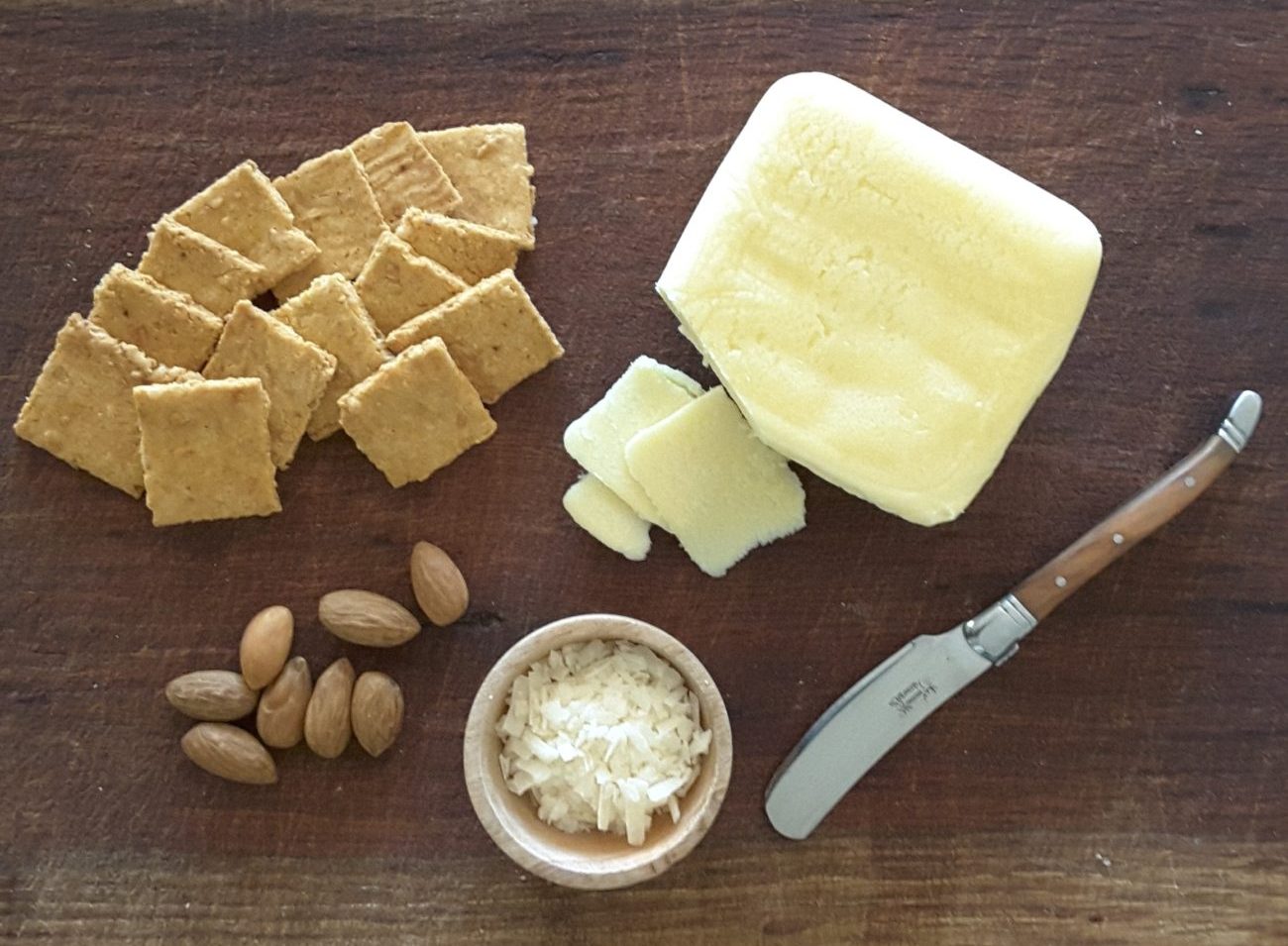 Sesame Chia Parmesan Crisps
These Sesame Chia Parmesan Crisps are a copy cat recipe of crackers that I discovered in the supermarket. I paid $10 for the one and only packet that I purchased and then discovered that they were actually really simple to make. Just wait until you try this recipe! The problem with these is portion control.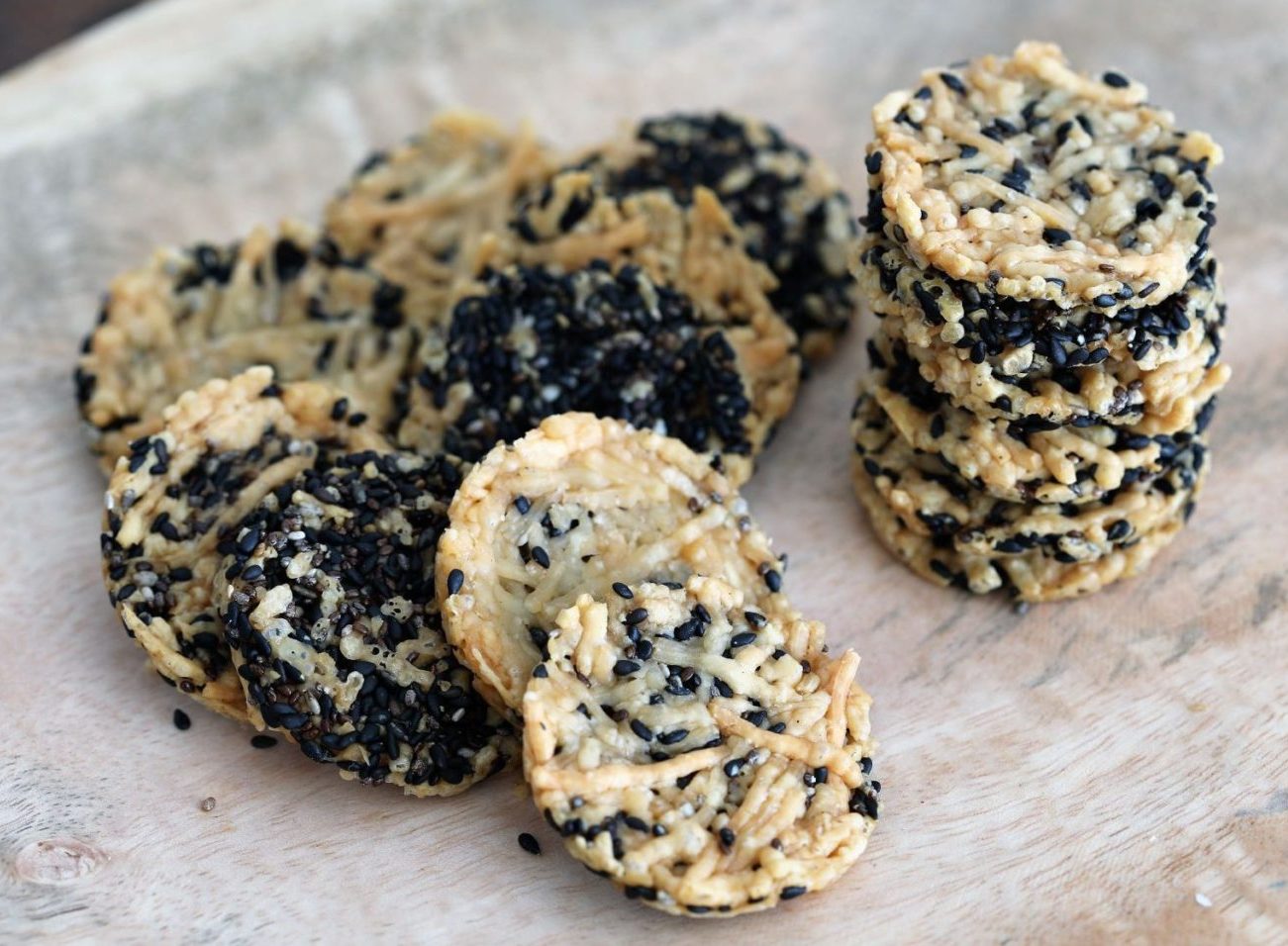 Sauces and Condiments
Camembert with Red Pepper Relish
I love the flavor combination of the sweet red peppers/capsicum, balsamic and garlic in this delicious recipe for Baked Camembert with Red Pepper Relish. A truly delicious recipe that is just perfect for this time of year. I also love that it looks quite festive.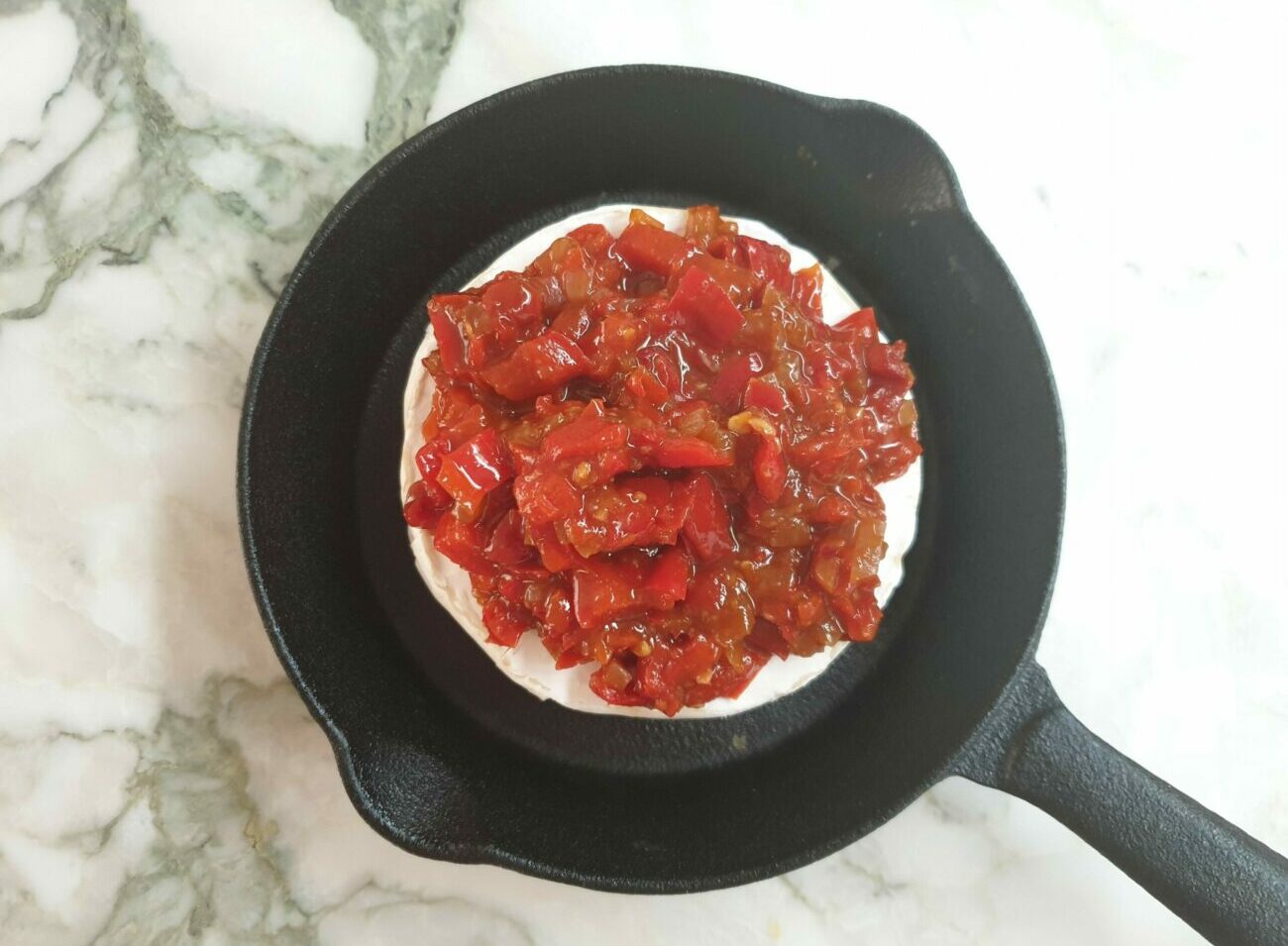 Sugar Free Cranberry Sauce
Have you tried to buy cranberry sauce without sugar in it? It's just not possible, and that is why this recipe for Sugar Free Cranberry Sauce is the perfect accompaniment to go with your roast turkey.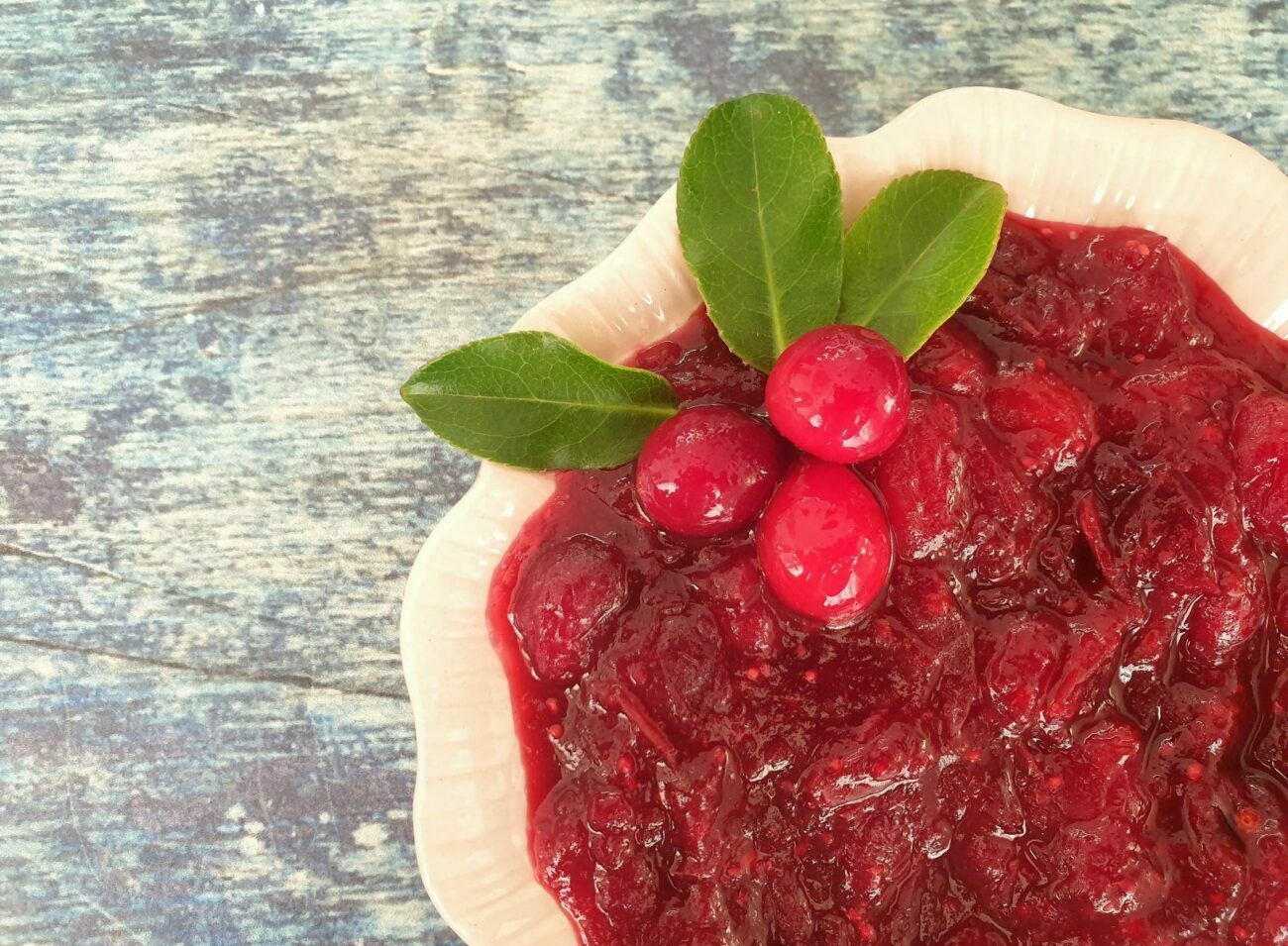 Sugar Free Seafood Sauce
Fresh prawns dipped in freshly made Sugar Free Seafood Sauce is another tradition that I love at this time of year. Spoil yourself and make a batch of your own to enjoy this Christmas. You will never buy store bought seafood sauce again.

Main Meals
Roast Chicken with Low Carb Stuffing
Once you have made this Roast Chicken with Low Carb Stuffing recipe, you will never buy a roast or BBQ chicken from the store again. Simple to make with the most amazing stuffing, the recipe features air fryer instructions as well as conventional oven instructions.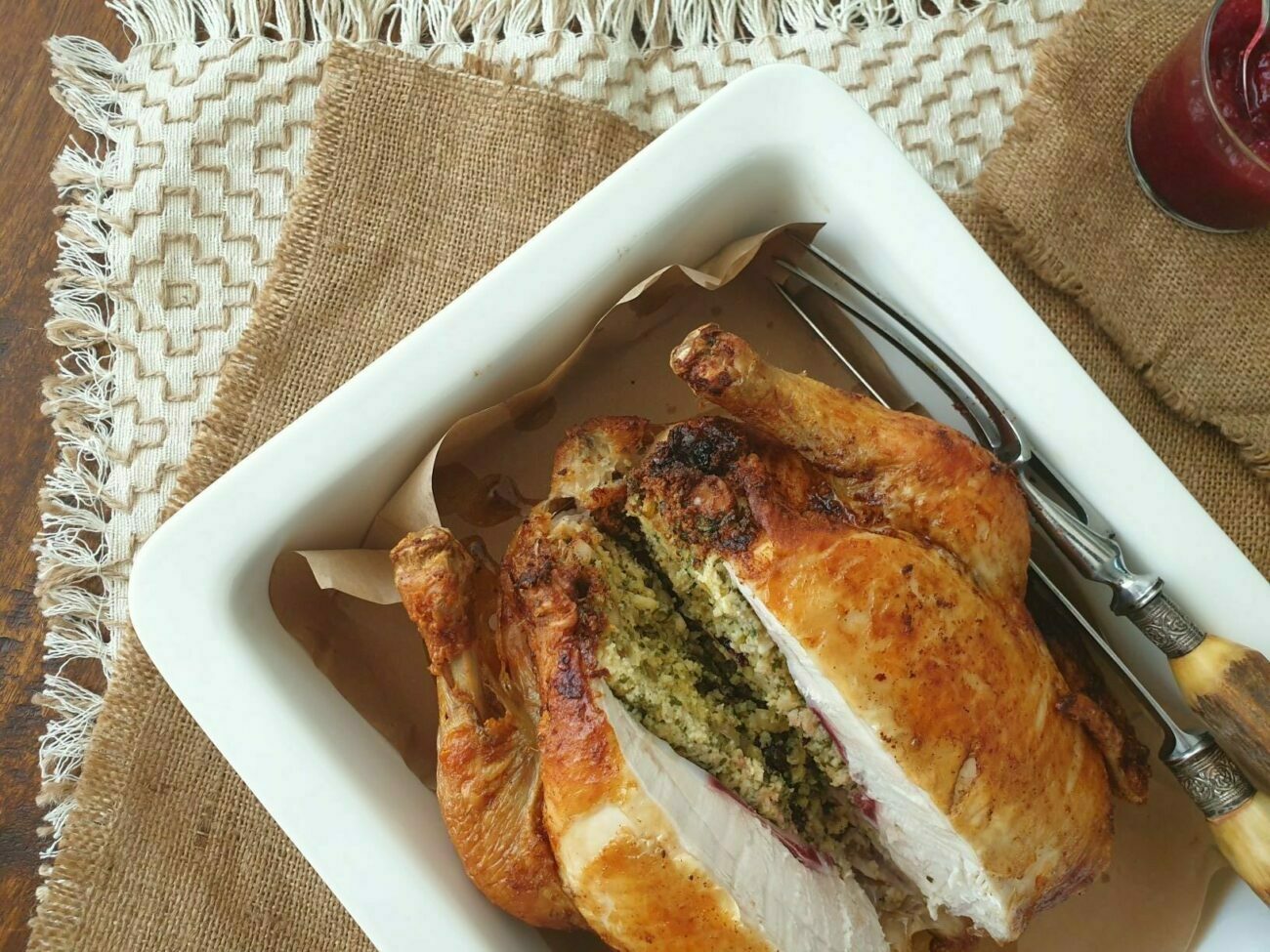 Low Carb Stuffed Turkey
This delicious recipe for a Low Carb Stuffed Turkey always takes prized position on my Christmas table. The low carb stuffing goes perfectly with the turkey and I just love that I get to eat the stuffing as well. Wait until you find out what the secret ingredient is in the stuffing. A hint…it will take 90 seconds to make!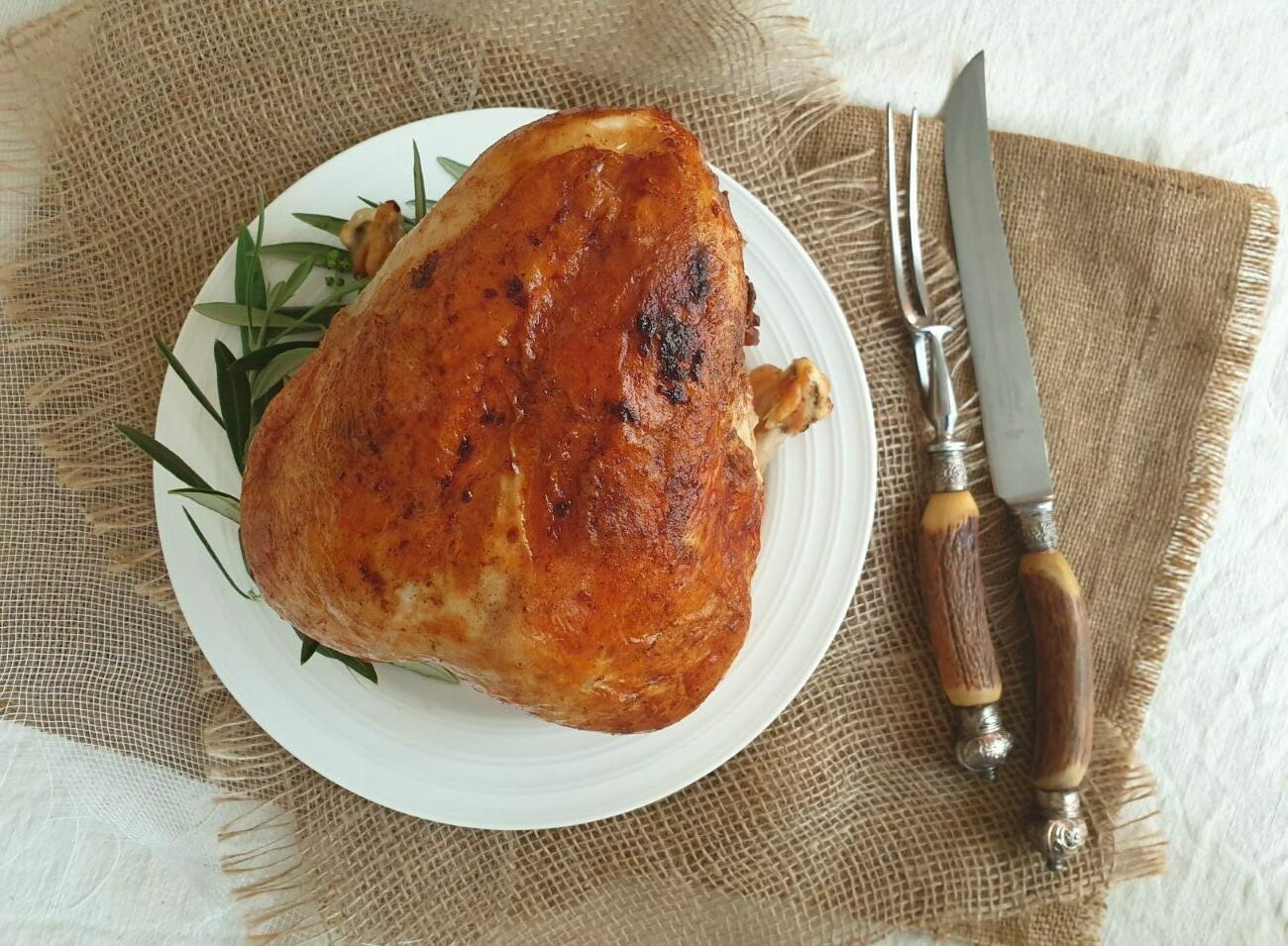 Lamb Haloumi and Roasted Pumpkin Salad
Perfect for an Aussie Christmas, especially if it's hot. This recipe for Lamb Haloumi and Roasted Pumpkin Salad is one of my absolute favorite meals. It's always a crowd favorite as well.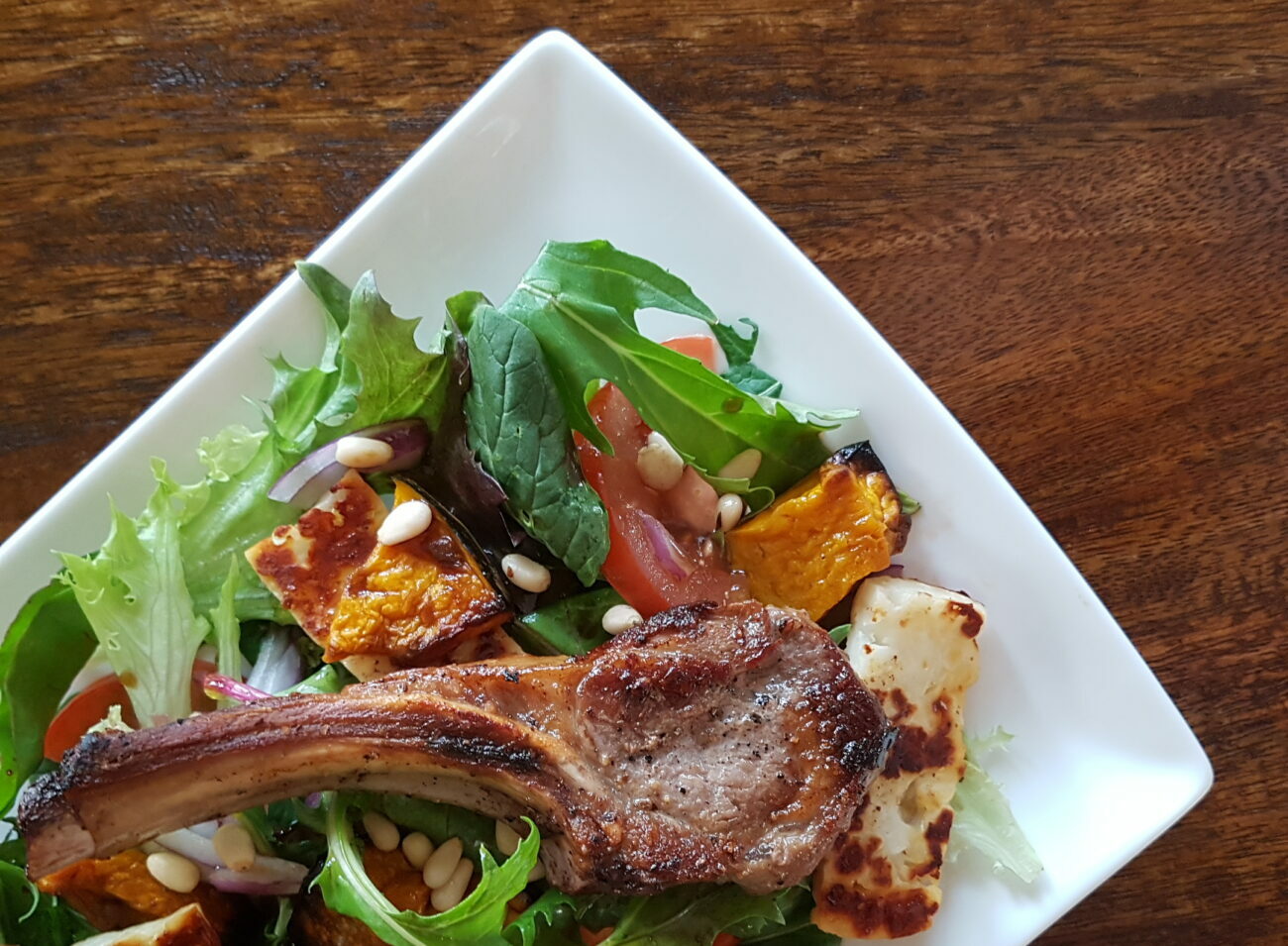 Sides, salads and Vegetables
Christmas Wreath Salad
The simplicity of this Christmas Wreath Salad is amazing considering how stunning it looks. It's worthy enough to take centre stage on the table but takes literally minutes to throw together.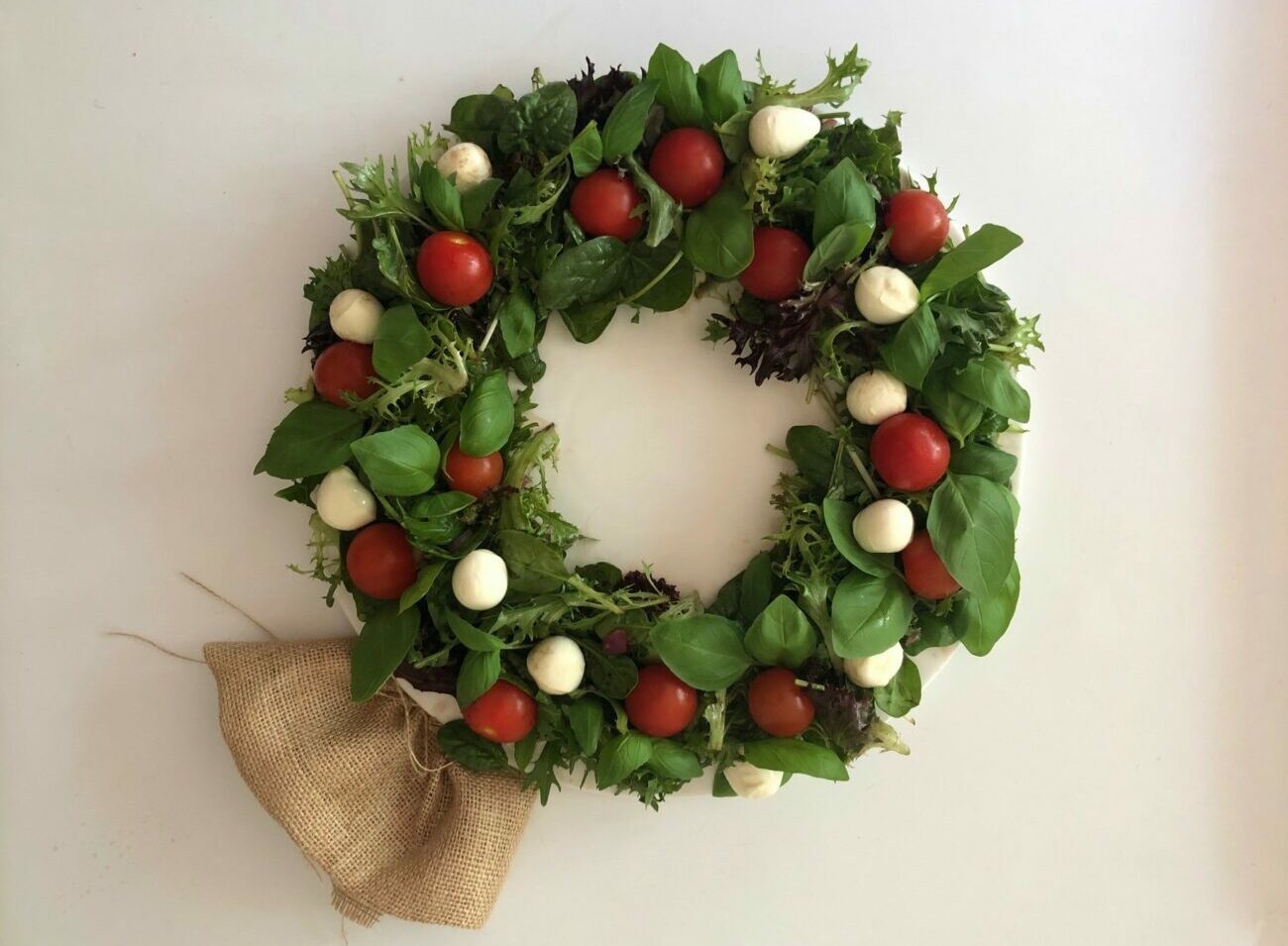 Oven Roasted Beans with Parmesan
Simple to make, delicious and perfect to go with roasted meats and vegetables, this Oven Roasted Beans with Parmesan recipe would go perfectly with a Christmas theme.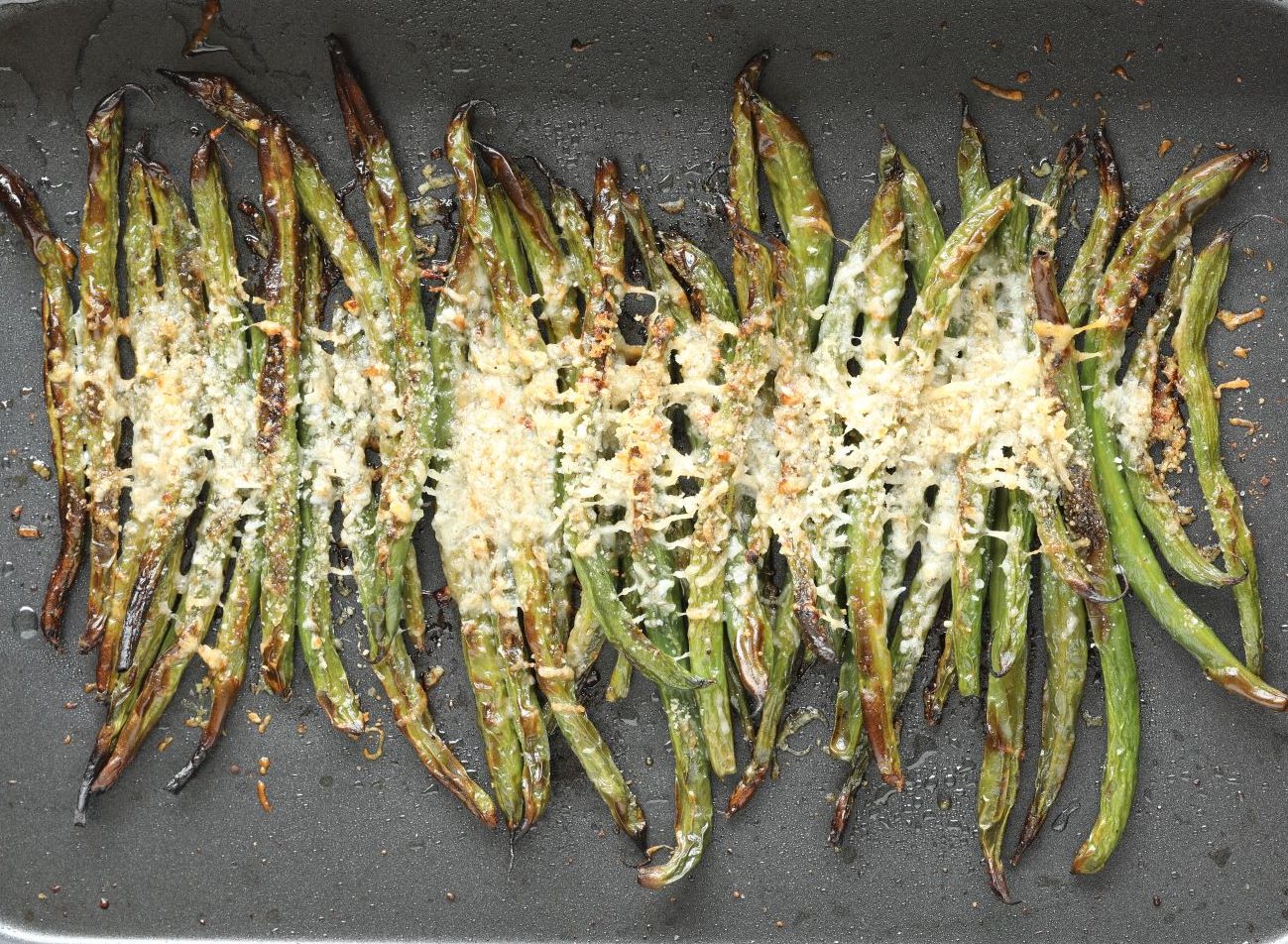 Oven Roasted Pumpkin
I love how you can garnish this Oven Roasted Pumpkin recipe so that it ties in really well with a Christmas theme. Use ingredients such as picked chili's and feta or labneh, to garnish this delicious dish.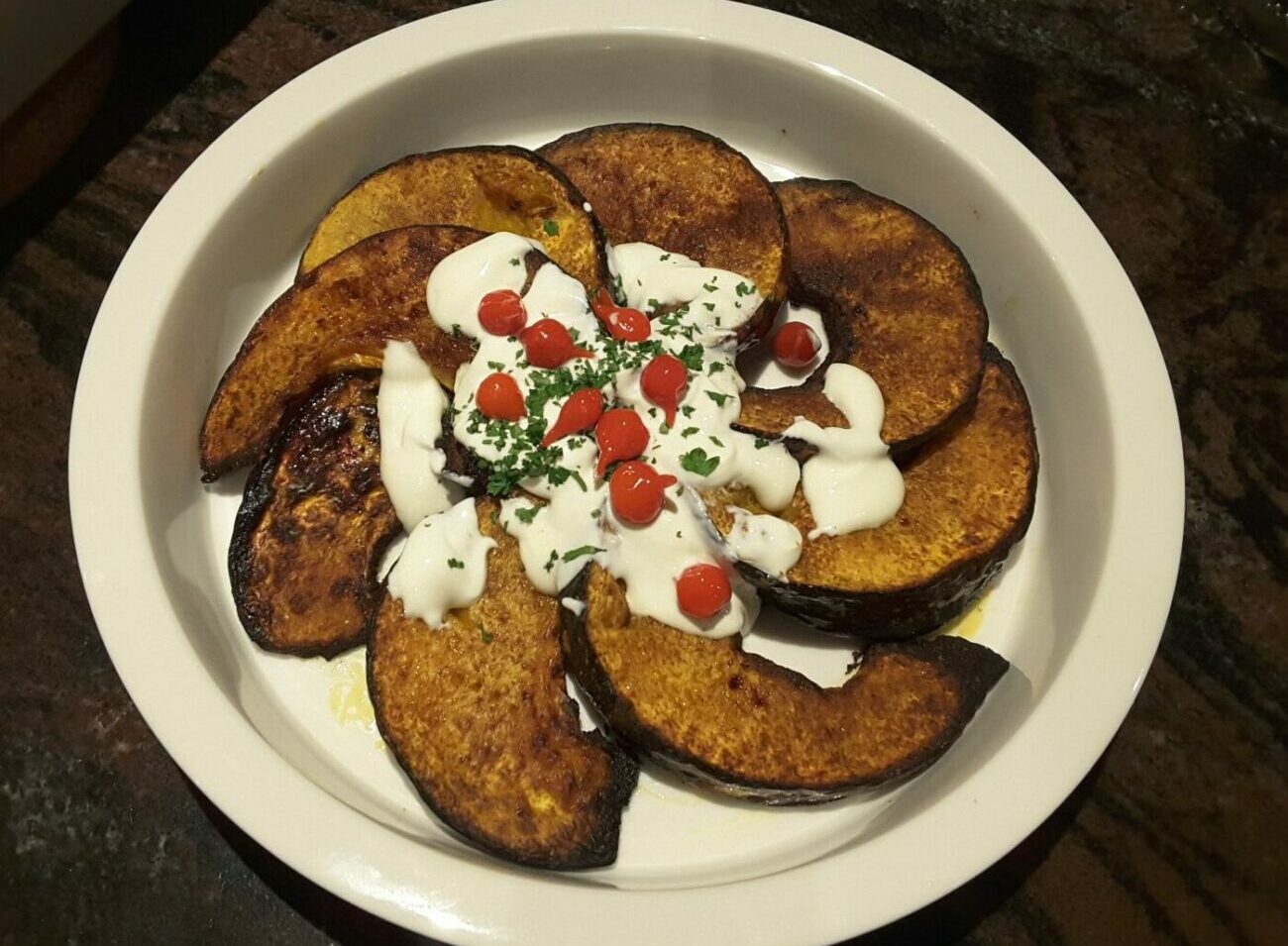 Oven Roasted Brussel Sprouts with Balsamic Vinegar
Brussel Sprouts with Balsamic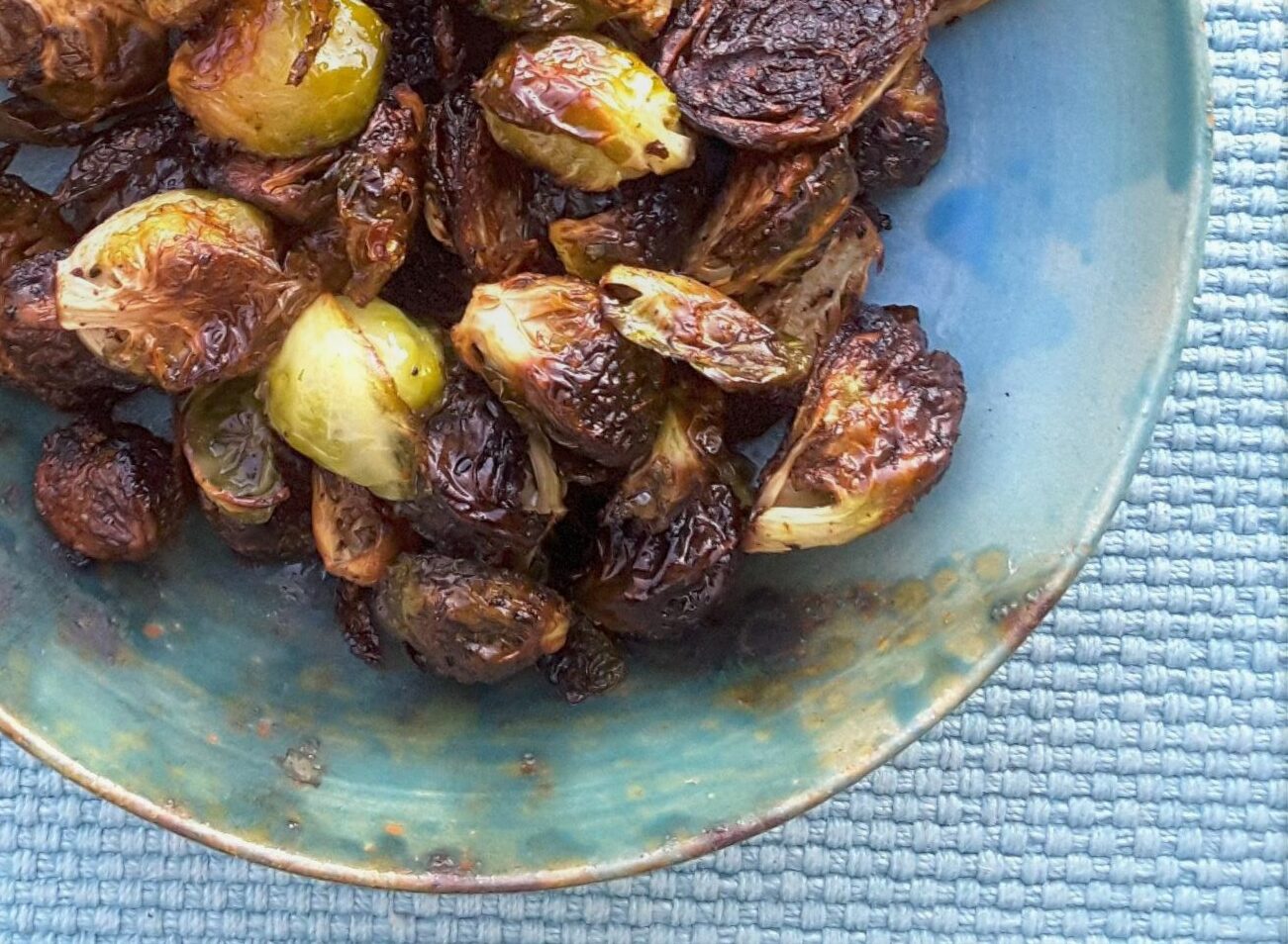 Keto Cauliflower Cheese Bake
Keto Cauliflower Cheese Bake is worthy to be served at all tables, no matter what the occasion. You can't argue with that! Check out the link in this recipe for broccoli cheese as well if that takes your fancy.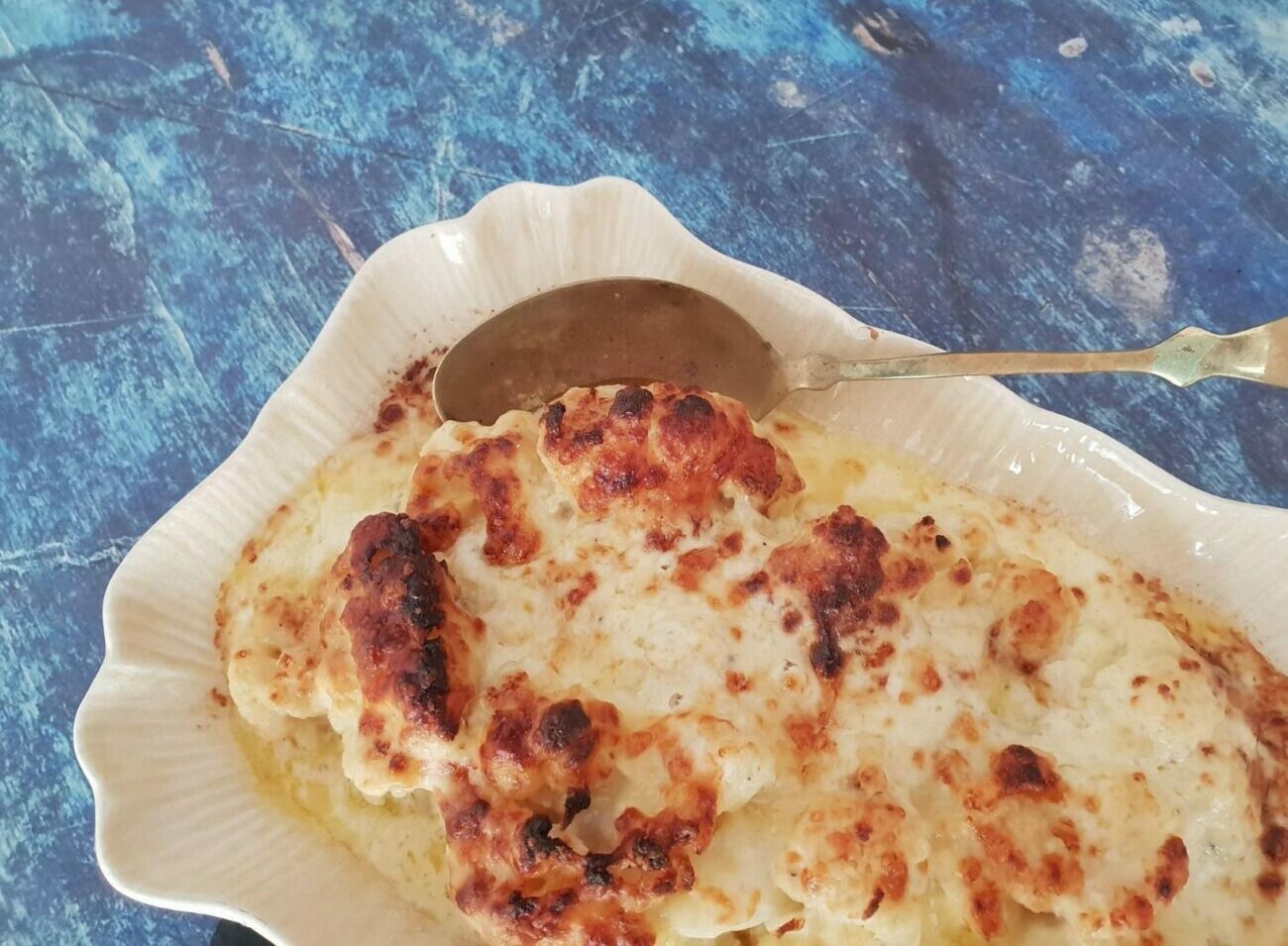 Low Carb Broccoli and Bacon Salad
Broccoli and bacon go so well together. This delicious recipe for Low Carb Broccoli and Bacon Salad is always a crowd favorite, and I love the color that it brings to the table.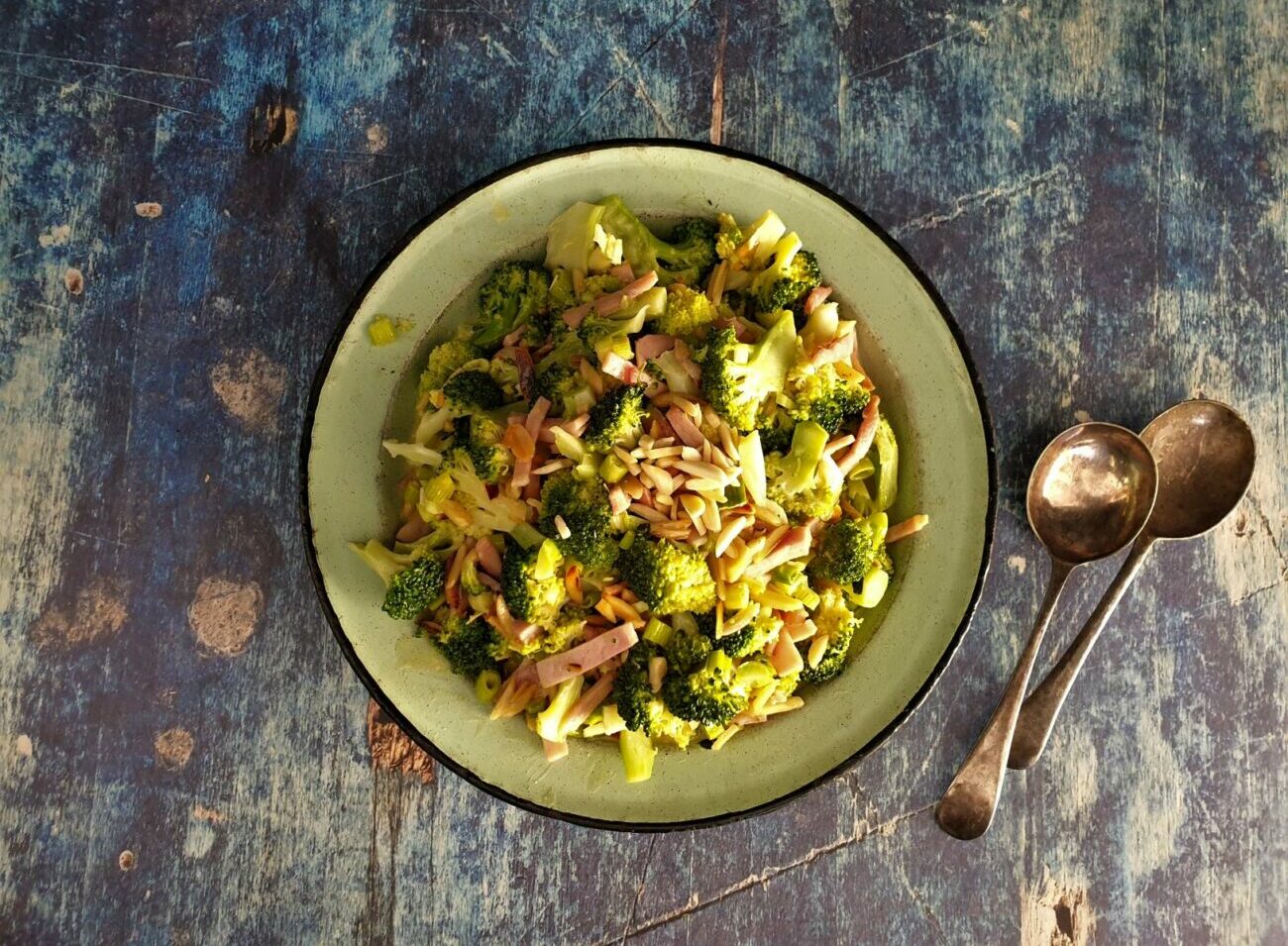 Cauliflower 'Potato' Salad
One of my favorite recipes, this Cauliflower Potato Salad actually tastes like potato salad. Always a crowd favorite, you actually feel like you are eating potato, as the flavors are so spot on.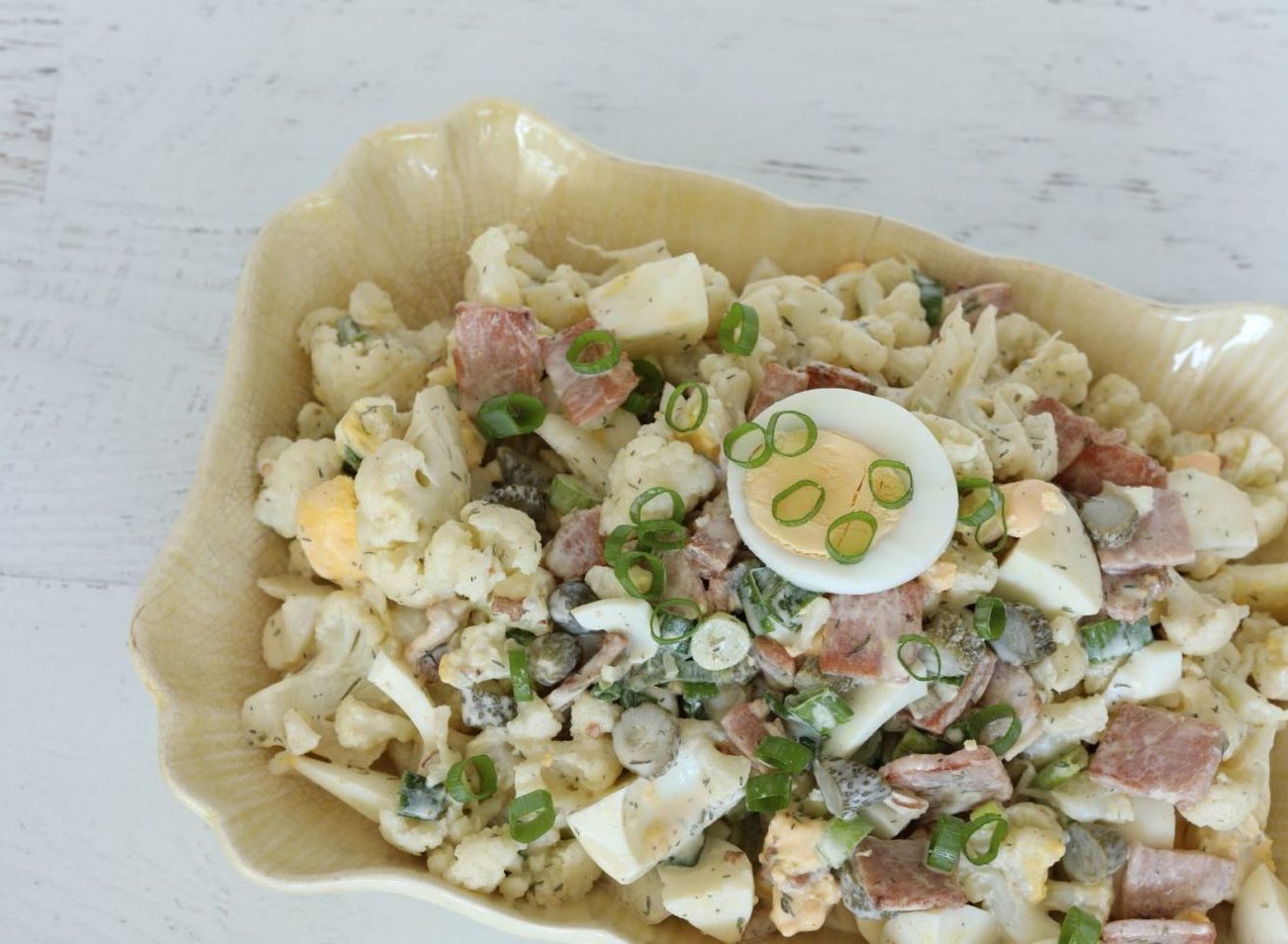 Healthy Broccoli Salad
If you are catering for a crowd with dietary restrictions, this fabulous recipe for Healthy Broccoli Salad is the perfect dish to serve up. Not only is it gluten free, keto, paleo, vegetarian and comes with a vegan option, but it also tastes absolutely superb.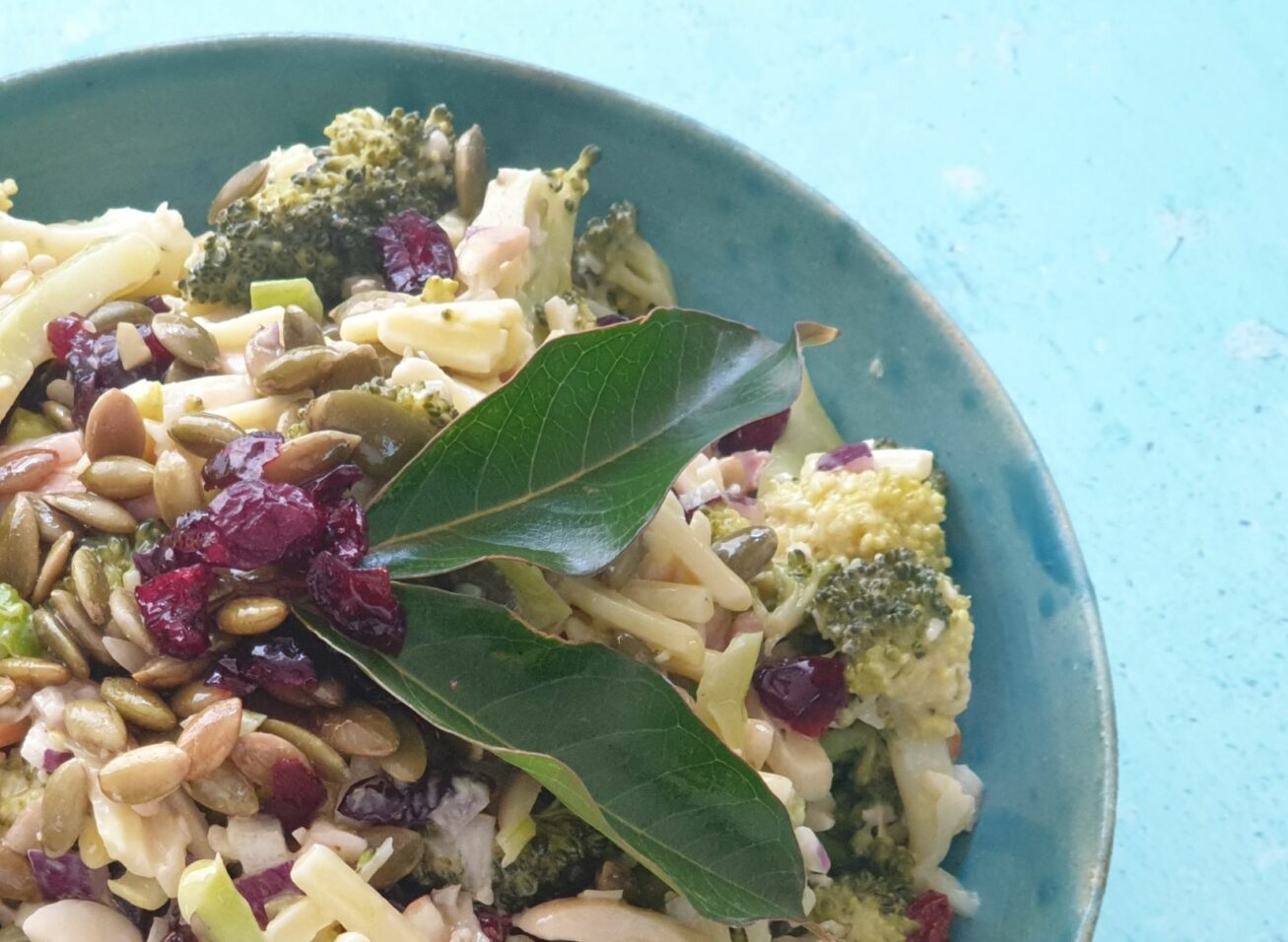 Oven Roasted Pumpkin Haloumi Salad
Not only is this delicious Oven Roasted Pumpkin Haloumi Salad the colors of Christmas but it is also a flavor sensation.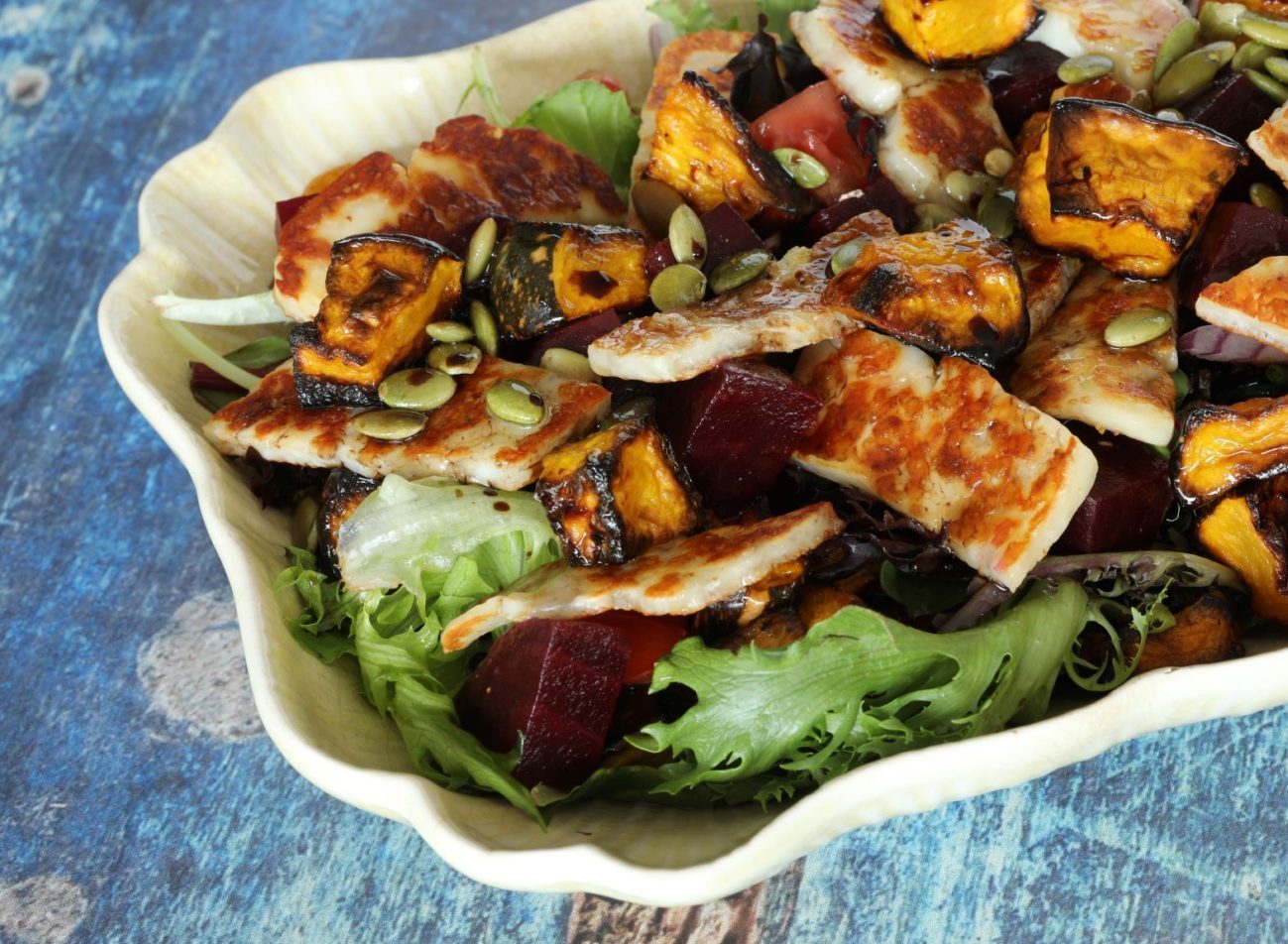 Pumpkin Bean Feta Salad
A delicious salad that would be ideal to serve at Christmas time, this Pumpkin Bean Feta Salad is a wonderfully healthy vegetable option that would be perfect with cold meats, seafood or with a BBQ.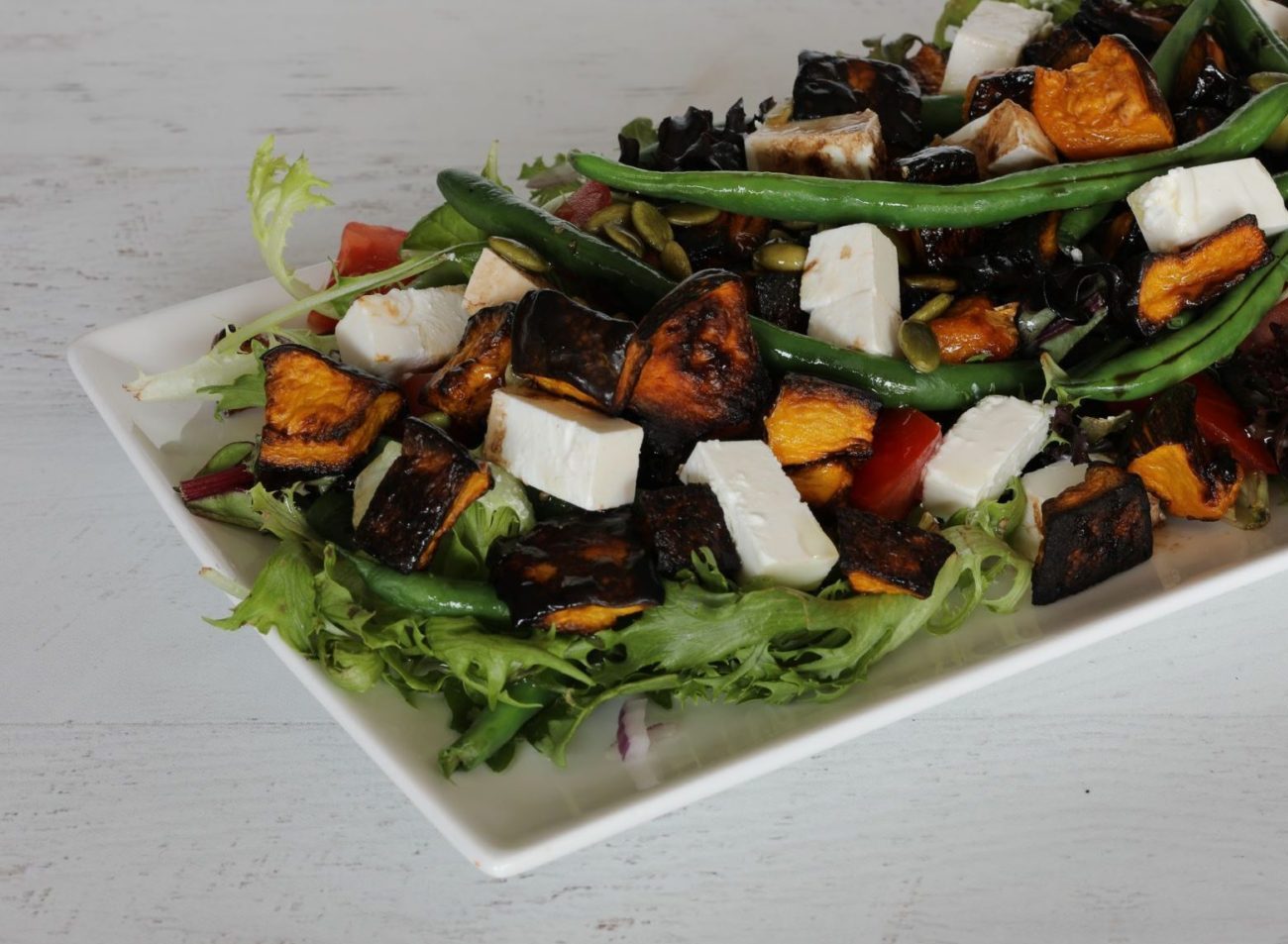 Low Carb Garlic Bread
This delicious recipe for Low Carb Garlic Bread helps make the world go around. Try it as it is absolutely delicious and should feature on all tables, all of the time.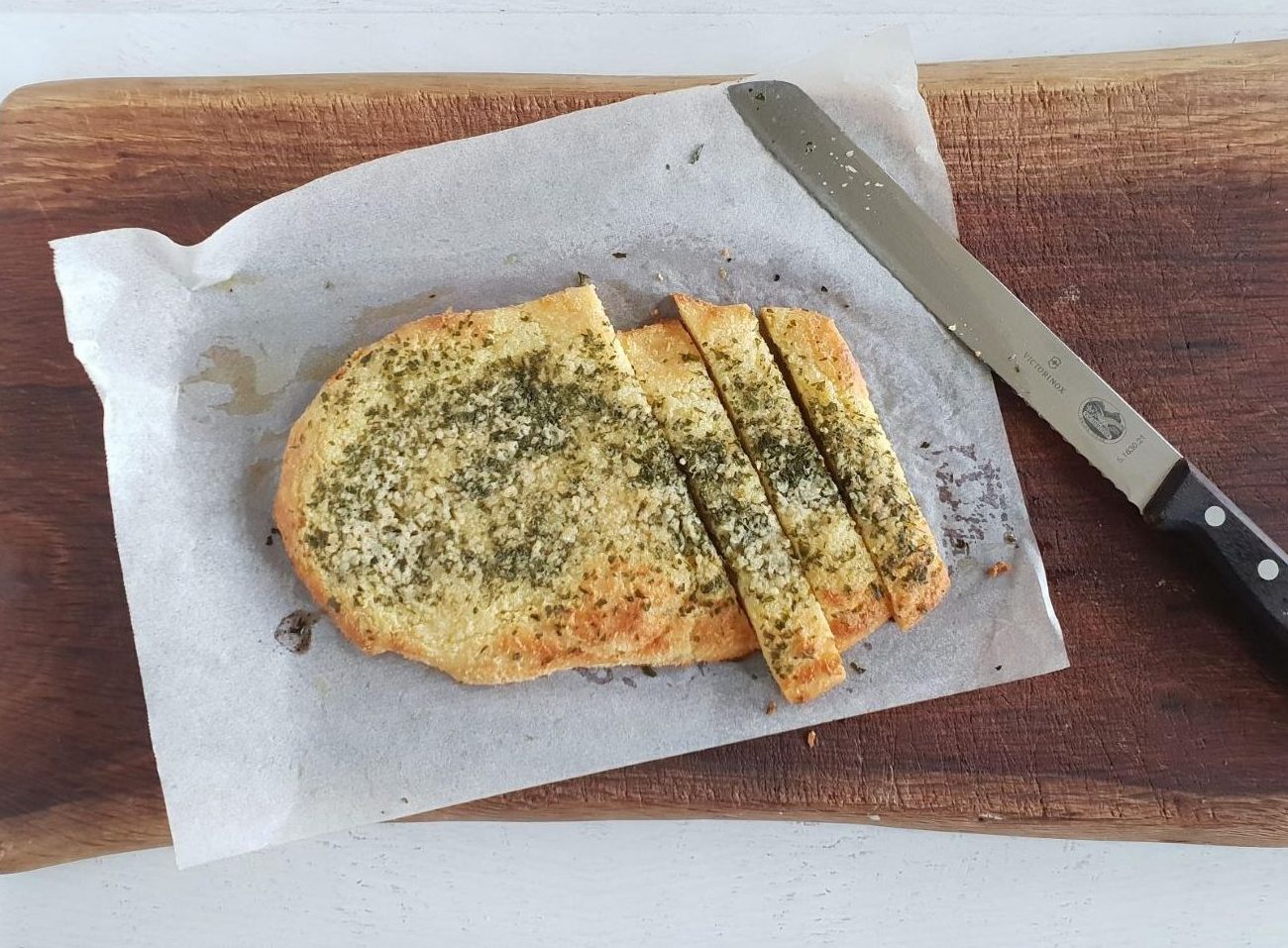 Desserts and Cakes
Low Carb Trifle
Christmas is all about eating Low Carb Trifle, and this recipe is absolutely delicious. Serve it up and no one will ever guess that it's low carb.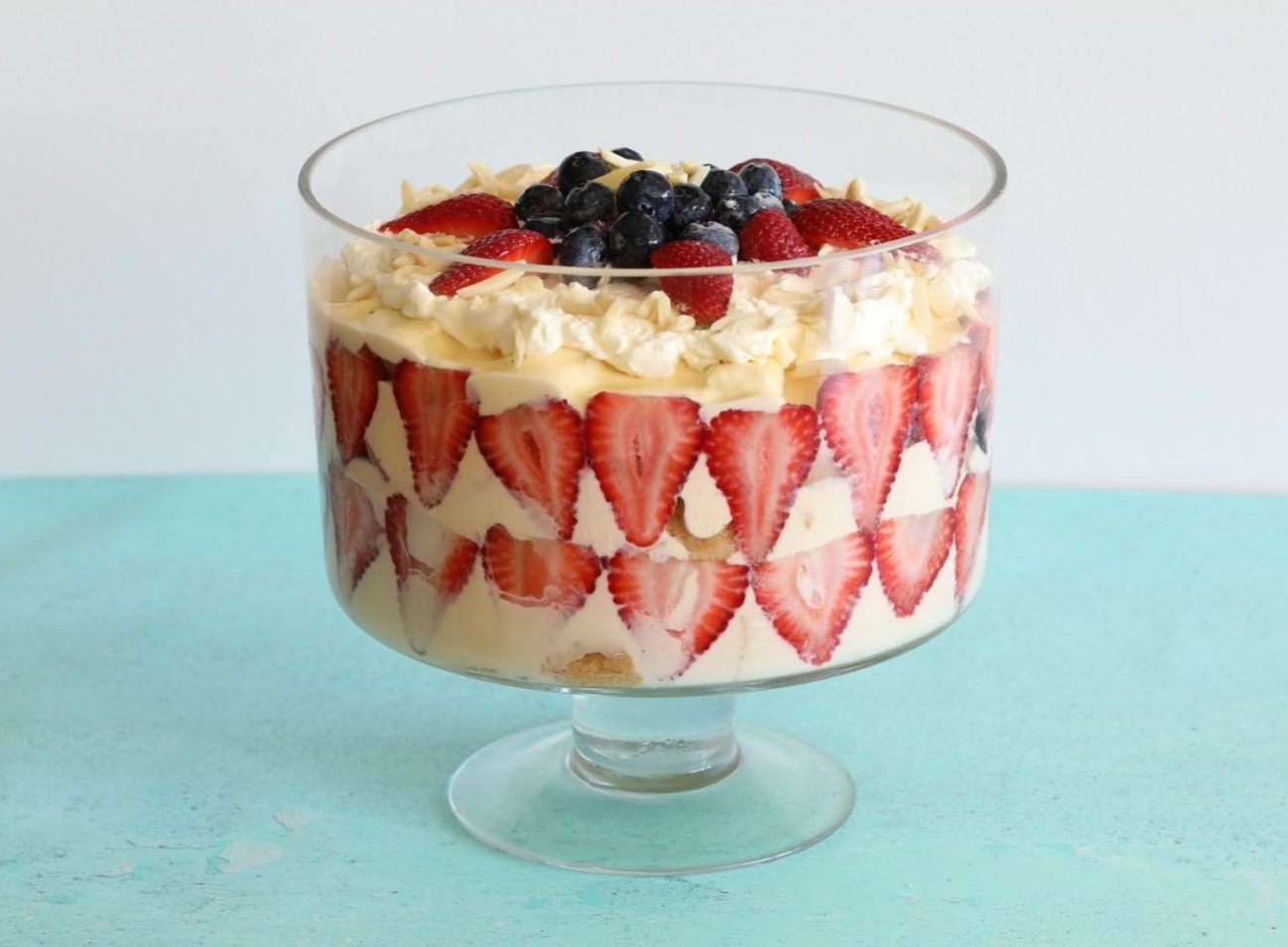 Sugar Free Christmas Cake
Just because you are watching your carb and/or sugar intake, doesn't mean you have to compromise on the foods that you eat. This delicious Sugar Free Christmas Cake is proof of that. It tastes wonderful served as cake but is equally delicious warmed up and served with custard.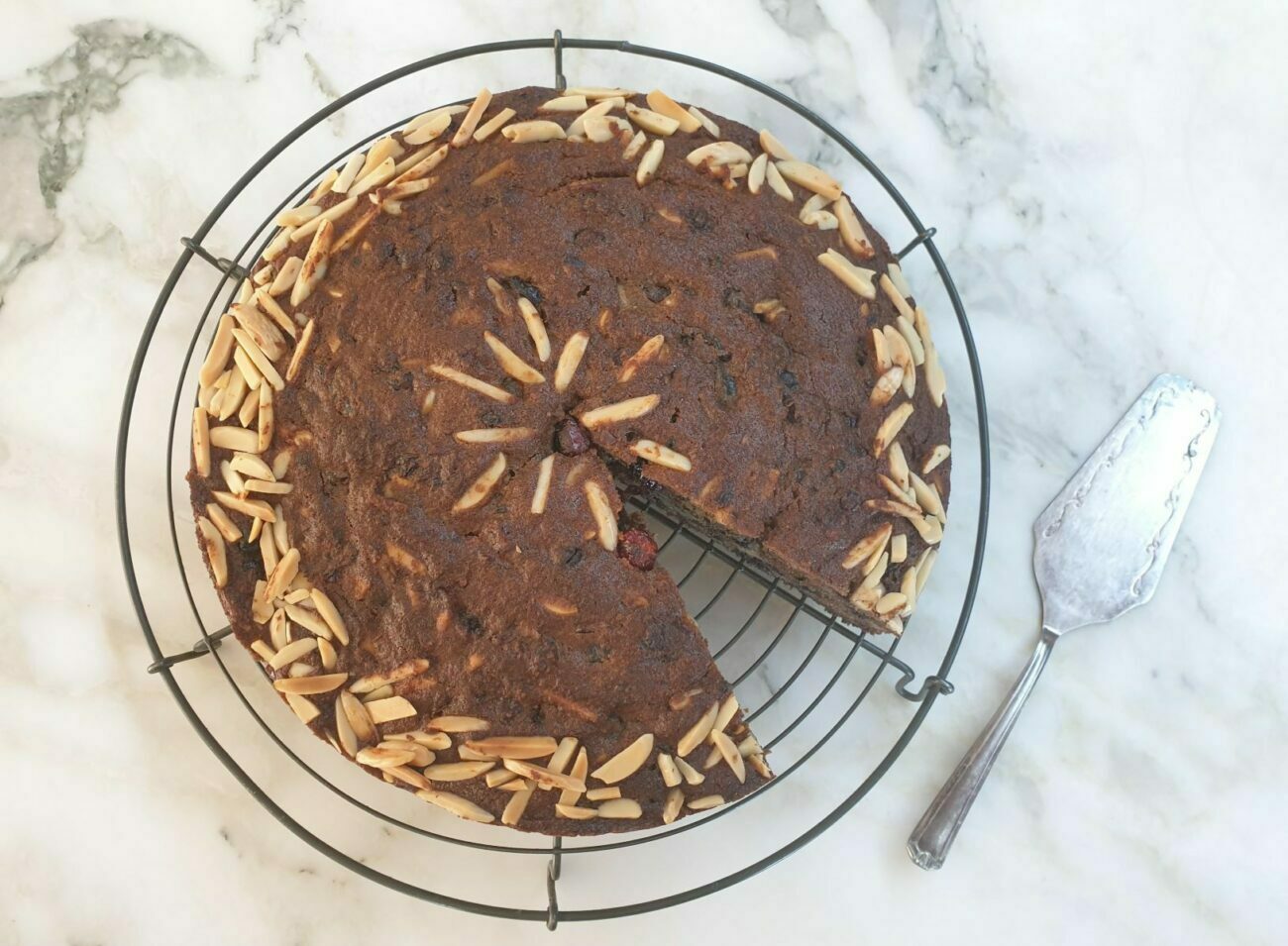 Low Carb Christmas Ice Cream Pudding
A newly added recipe, this Low Carb Christmas Ice Cream Pudding is my all time favorite Christmas dessert. Although I call it a pudding, it really should be a celebration cake and not limited to Christmas, as it is a truly brilliant recipe.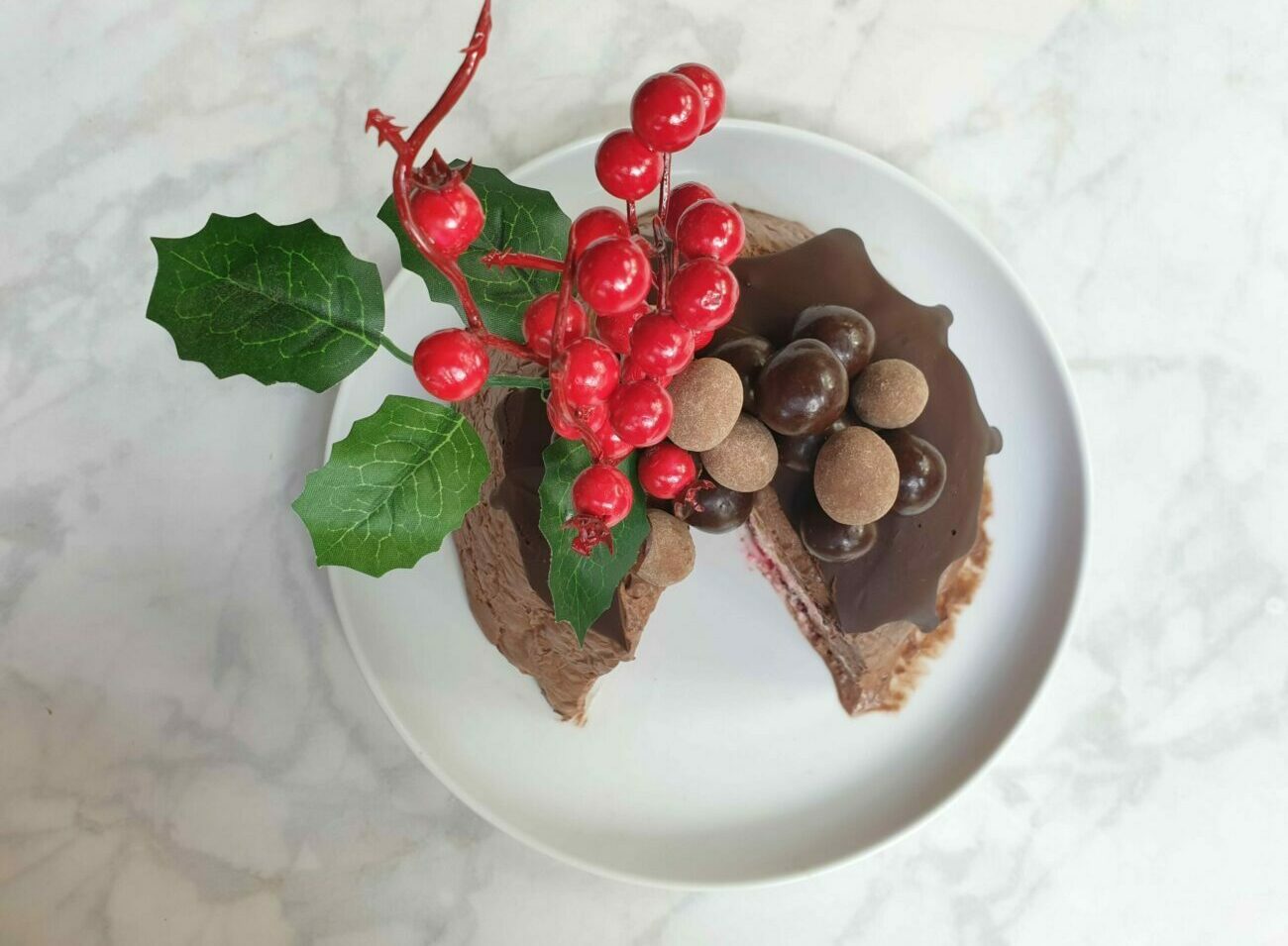 Low Carb Sugar FreePavlova Wreath
When I first started my low carb journey I never realised that Low Carb Sugar Free Pavlova would be on the menu. Wait until you see how easy this is to make and also how simple it is to decorate in a Christmas theme. Truly spectacular!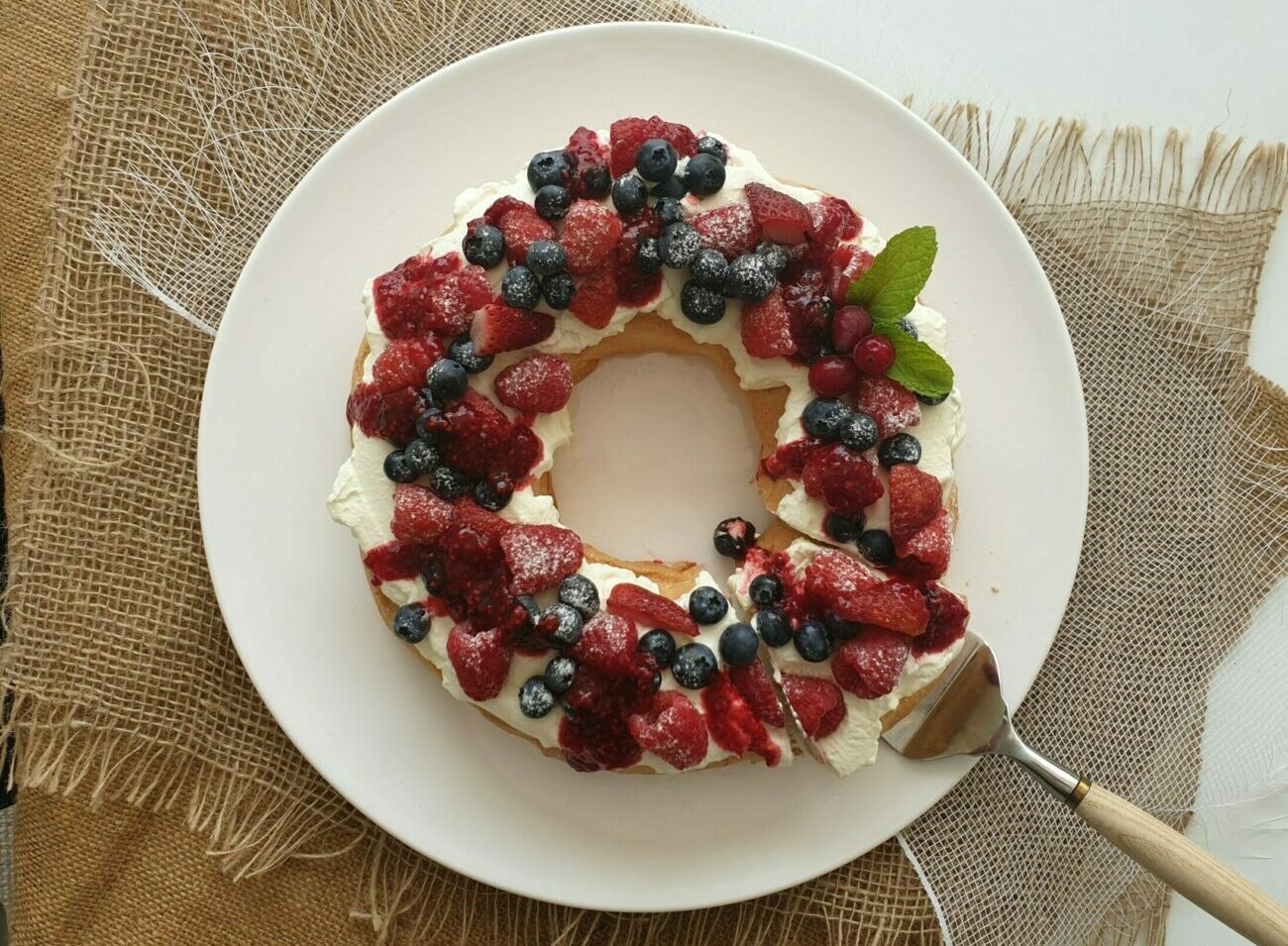 Low Carb Christmas Pudding
This is another recipe that proves that there doesn't have to be compromise when it comes to eating low carb or sugar free. Low Carb Christmas Pudding tastes exactly like a Christmas pudding and is truly divine served topped with low carb custard and ice cream.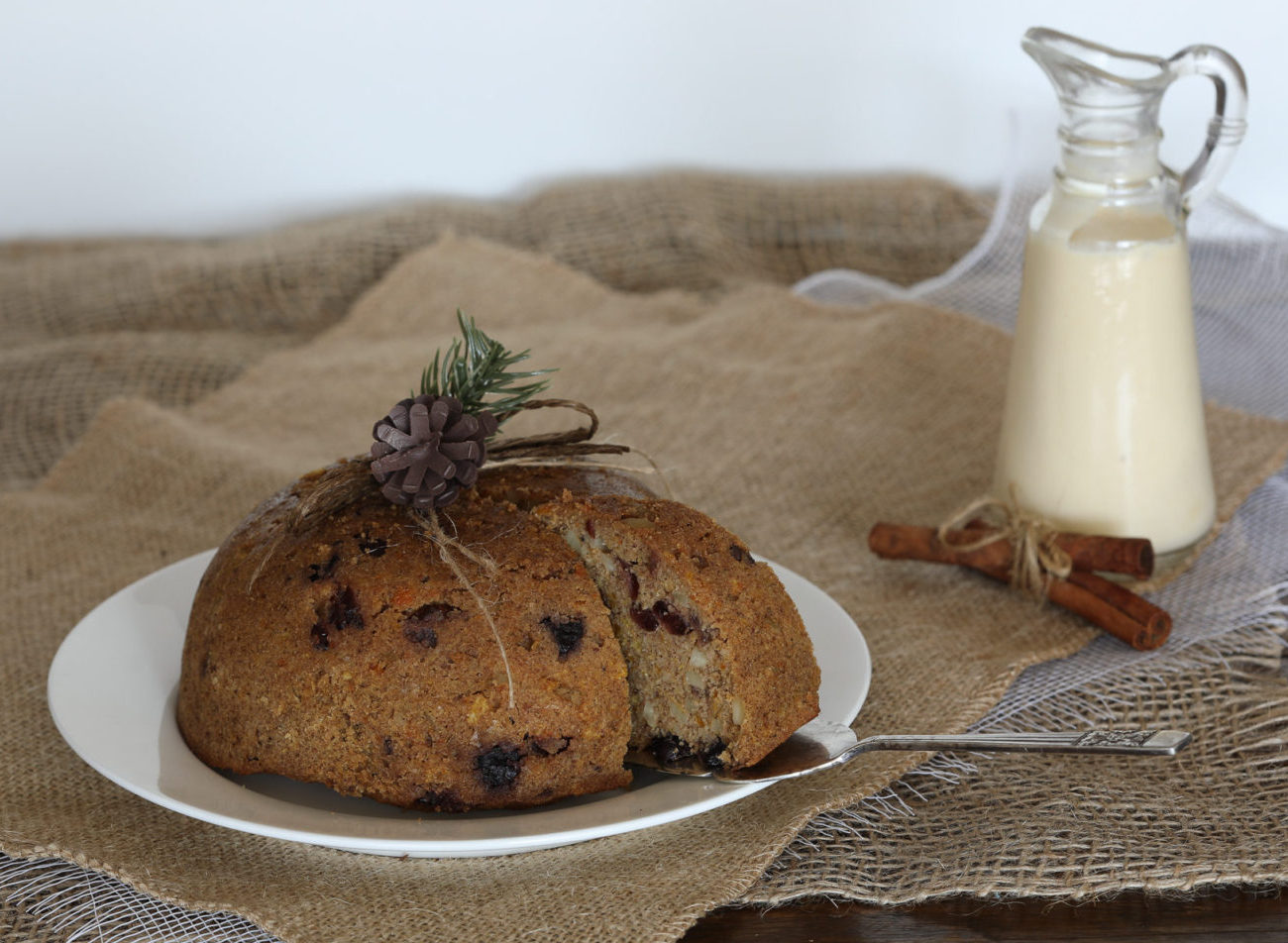 Home Made Custard From Scratch
Wait until you discover how easy it is to make your own rich and creamy Home Made Custard From Scratch. It makes a fabulous cold custard when it sets in the fridge but is also perfect for pouring over cakes and puddings. It is also a feature of the fabulous recipe for a low carb trifle, featured above.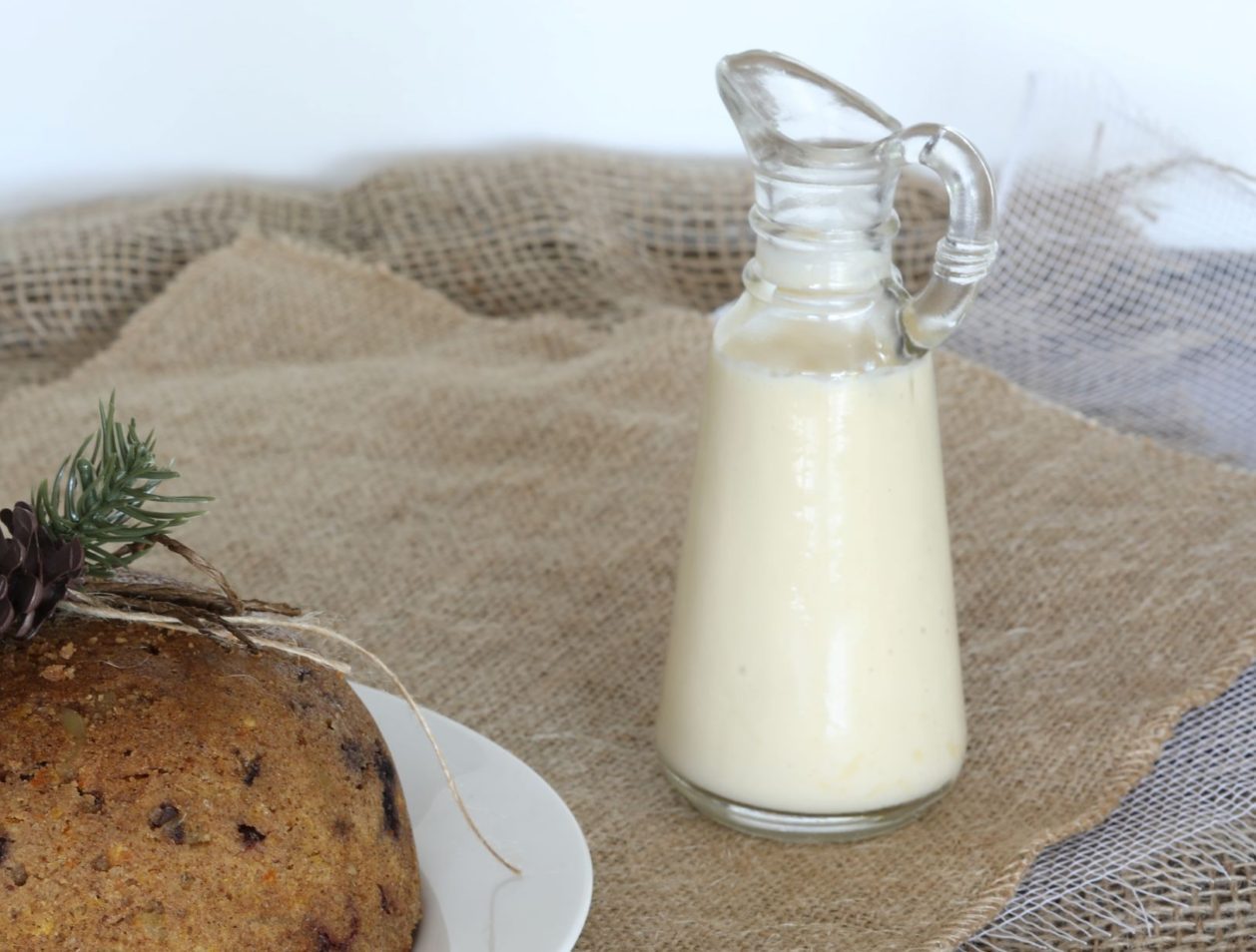 Low Carb No Churn Ice Cream
Ice cream is an absolute must have at Christmas time and it is made possible by fabulous recipes like this one. When you can make a delicious Low Carb No Churn Ice Cream that is rich and creamy and as good as any store bought ice cream, then you know that life is good. There is also a fabulous Low Carb No Churn Chocolate Ice Cream recipe, both of which feature in the Low Carb Ice Cream Pudding recipe featured earlier.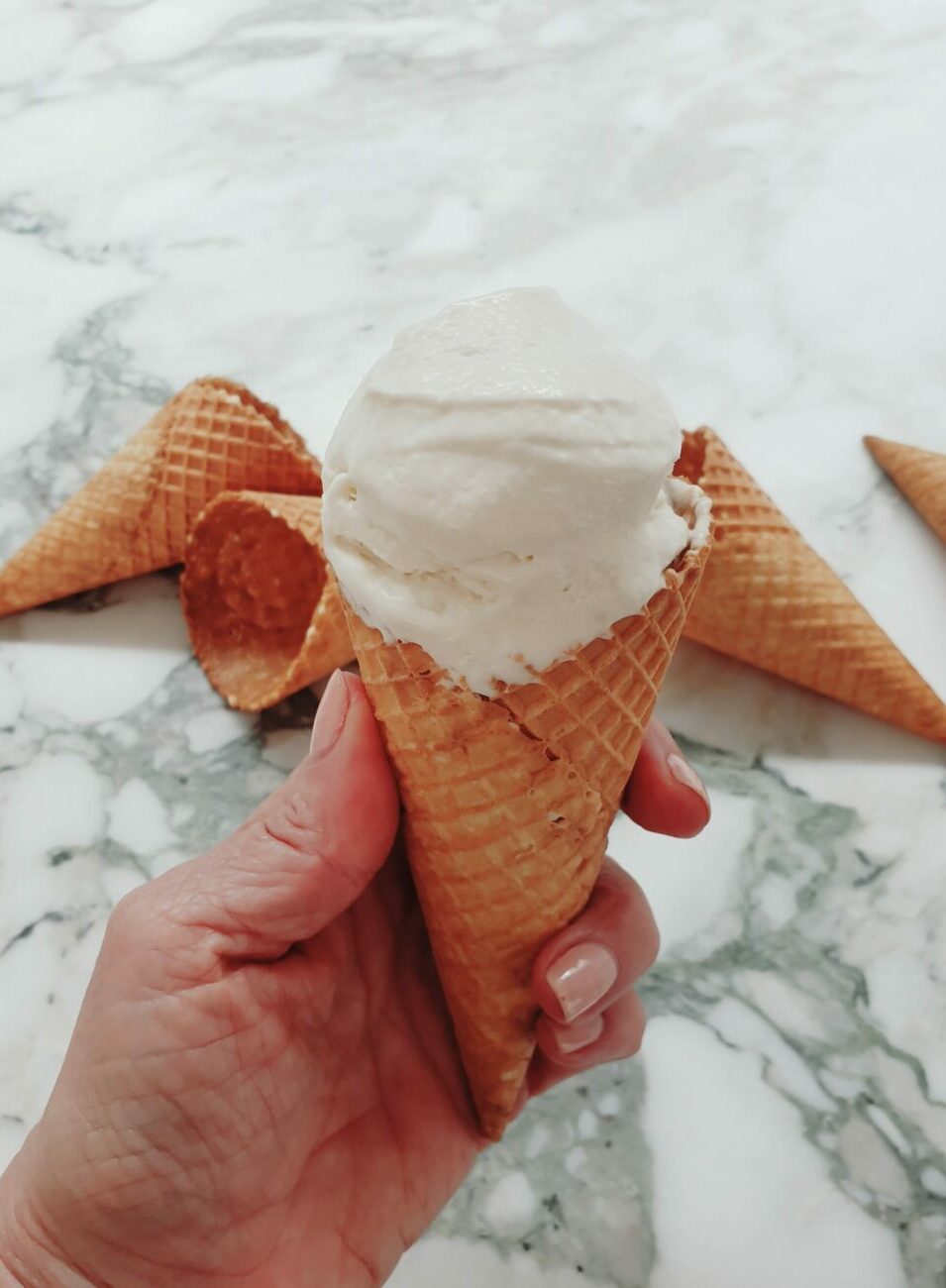 I hope you get inspired by some of these recipes and that you manage to have a safe and happy Christmas without having to stress over making the right food choices, especially when you are organised with your menu planning and food selections.
The thing that I love about these recipes is that they prove that you can eat really well while restricting your carb and sugar intake. So have a safe and happy low carb Christmas.
Kxx