Cauliflower Mac and Cheese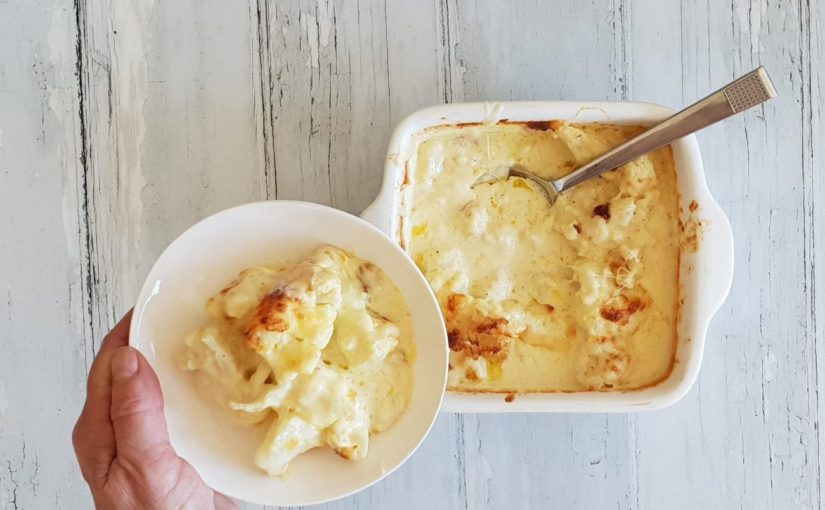 Cauliflower Mac and Cheese
It's funny how we try to emulate our old favorites when eliminating carbs from our lives. This recipe is one of those recipes that many of us miss. By creating a simple to make delicious, creamy cheesy sauce and using cauliflower instead of macaroni, this recipe remains low carb and keto friendly. I actually prefer eating this dish to eating a bowl of macaroni hands down.
Using Frozen or Canned Produce
Don't ever feel guilty about using canned or frozen produce. Having food on hand in the pantry and the freezer can make your life simpler, expecially when you can throw dishes together like this.  The only thing I would be concerned about when buying these products is what other ingredients have been added, such as sugar, preervatives, oils etc. Just make sure you read the ingredients list before you buy. Food that is selected for canning or freezing is generally picked when it is at its optimum, so that is sometimes even better than what you can buy fresh.
Check out how easy it is to make this recipe by watching this YouTube video. Don't forget to subscribe while you are there so you stay updated on any new video releases.

The Cheese Sauce
Based on my classic Keto White Sauce, the cheesy sauce base in this recipe is so simple to make. There's no roux or thickeners required as the sauce is literally thickened by cheese. Pretty appropriate really, considering this recipe does feature cheese in its name. The sauce is made in just a few minutes with very little effort, so there is nothing difficult about this dish all.
Feel free to amp up the cheese in this recipe if you want more. You can also use any hard cheese that you have on hand, such as cheddar, Parmesan or any other cheese that will melt. The mozzarella is a good choice for the sauce because of how stringy it is but other cheeses will work as well.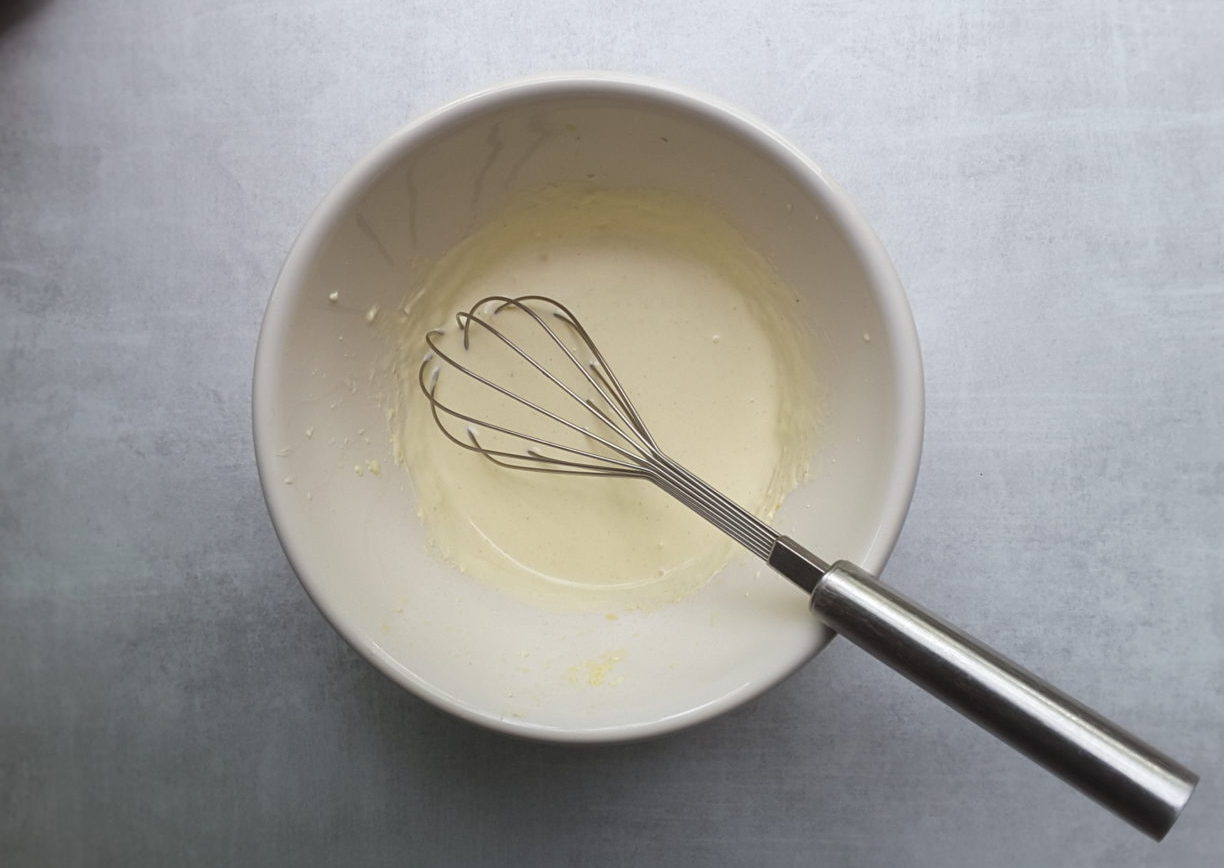 How To Serve Cauliflower Mac and Cheese
Cauliflower Mac and Cheese is perfect to serve as a vegetable side dish, as a snack or as a light meal. It travels really well, which also makes it perfect to take to work for a snack or lunch. You can also easily modify the recipe by adding bacon or diced cooked chicken or tuna to make it a little more substantial if you wish to. Make sure that you serve this dish hot, as the nature of this sauce is to thicken up when it is cold.
More Delicious Vegetable Side Dishes
Make sure you check out these other delicious low carb side dish recipes. For another cauliflower dish, you might want to try Cheesy Cauliflower Bake or Broccoli Cheese Bake. Creamy Buttered Cabbage is a really simple to make, delicious dish and Oven Roasted Brussel Sprouts are a great tasting option as well. To see all of the side vegetable recipes that feature on this blog, just look under the Recipe and Resources tab and click on side dishes.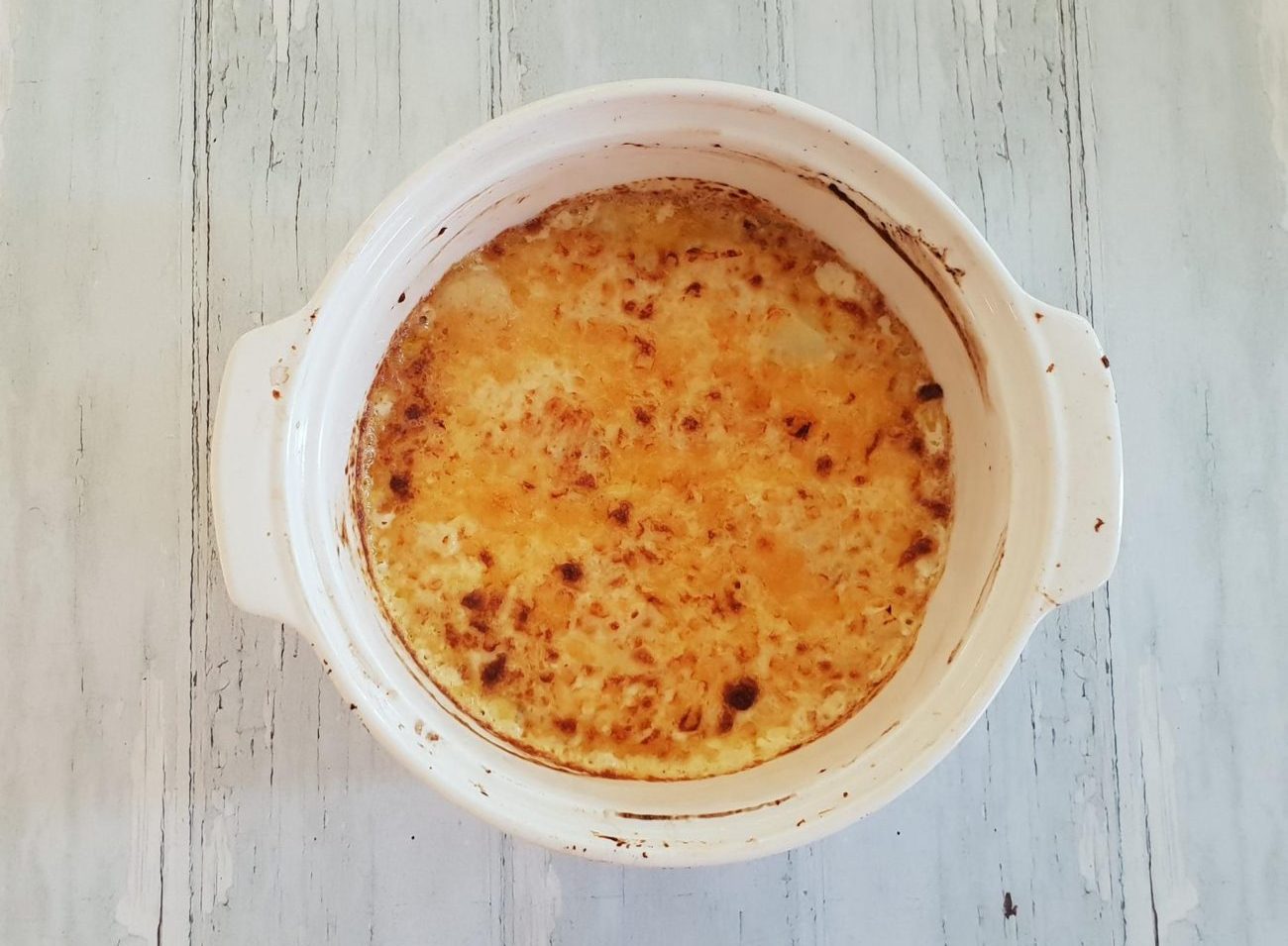 Ingredients
80

gms

cream cheese

1

tablespoon

butter

salt and pepper to taste

1

cup

pure cream/heavy cream

½

teaspoon

onion salt

½

teaspoon

garlic salt

1

teaspoon

Dijon mustard

1

cup

grated or shredded tasty or hard cheese

½

cup

grated or shredded mozzarella cheese

500

gms

frozen cauliflower florets

fresh cauliflower can be used as well
Instructions
Preheat oven to 180 C/350 F fan forced
Zap the cream cheese and butter together in the microwave for about 30 seconds, or until soft in a large sized microwave safe bowl. Cover to prevent splatting. This can be done on the stove top if preferred.

Whisk the cream cheese and butter till smooth and season with salt and pepper.

Slowly whisk the cream into the cream cheese mixture until smooth.

Add the garlic powder, onion powder and mustard and whisk to combine.

Stir the mozzarella cheese and 3/4 of the tasty cheese through the sauce.

Fold the cauliflower florets through the cheese sauce. If the cauliflower florets are too large, cut into smaller florets. Spoon into an oven proof baking dish.

Sprinkle the remaining 1/4 cup tasty cheese on top.

Bake for 30-35 minutes or until cooked though. Brown the top under the grill if desired prior to serving.
Recipe Notes
If you use fresh cauliflower, boil or steam it until tender and drain well, before adding the cauliflower as instructed in the recipe. 
1/2 cup of crispy bacon can be added to the recipe when you add the caulifloer. Diced cooked chicken can also be added for a more substantial dish. 
Don't feel like you are compromising by using frozen vegetables. Frozen vegetables are picked and processed when they are at their optimum. 
If you want to reduce the amount of cream used in the recipe, you can dilute it by replacing 1/3 cup of cream with 1/3 cup of almond or nut milk.
Recipe can be cooked in the microwave if preferred.
Nutritional Information
Serving:
1
serve
|
Calories:
597
kcal
|
Carbohydrates:
7
g
|
Protein:
21
g
|
Fat:
53
g
|
Fiber:
3
g
Note that we calculate our own nutritional values so they may not be precise. Calculate your own if desired. Carb values exclude sugar alcohols such as Erythritol, as they generally have no impact on blood sugar levels. 50% of the carbs from Xylitol is added to nutritional values. This is consistent with industry practice.
Do you want to receive more recipes like this one? Subscribe to our newsletter now!