Keto Salted Caramel Bliss Balls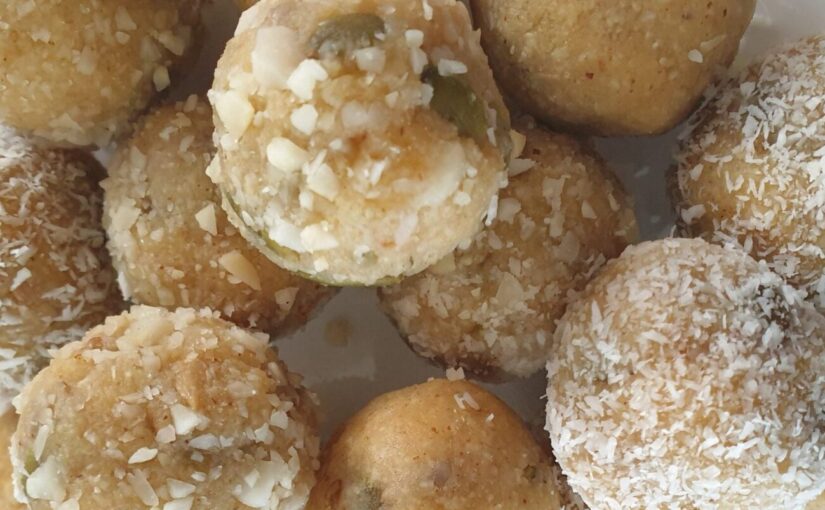 Keto Salted Caramel Bliss Balls
Wait until you try these deliciously healthy Keto Salted Caramel Bliss Balls. Sugar free and low in carbs, you are definitely going to want to bookmark this recipe. These healthy bliss balls are also really simple to make. Keep a stash in the fridge or the freezer so you always have a keto friendly snack on hand. I particularly enjoy one with a cup of coffee.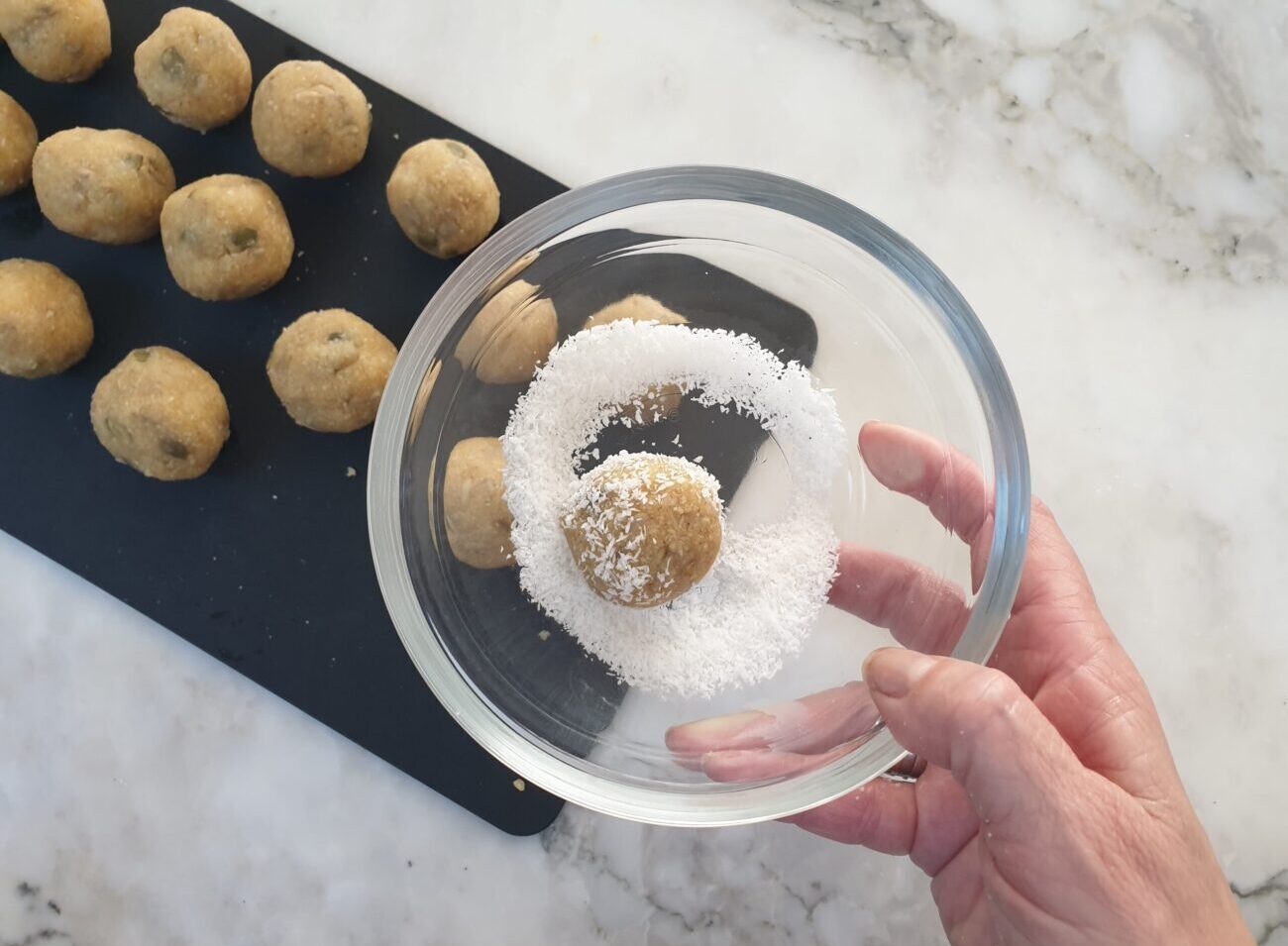 SWEETENER VARIATIONS
You can use any sweetener in this recipe without any issues. While I have used a monk fruit blend in the featured recipe, erythritol, stevia, monk fruit, coconut sugar or even regular sugar can be used in it's place. The reason I love to use monk fruit blend is because is that it is a little bulky, has zero impact on blood sugar levels and it tastes like sugar wiht no aftertaste. Make sure you don't overcook your sweetener with the butter or you can alter the texture of the mixture.
SOME SIMPLE VARIATIONS
Keto Salted Caramel Bliss Balls features Sweetleaf Caramel Stevia Drops, that have a been featuring quite a lot in my recipes lately because they taste so amazing. If you don't have any on hand, you can add a whole teaspoonful of vanilla extract. The process of melting the butter with the sweetener also adds to the caramel flavor of these bliss balls, so you can get by without adding the drops if you need to. I highly recommend that you try to source some if you can though.
One of my favorite variations to Keto Salted Caramel Bliss Balls is to place a macadamia or a pistachio in the middle of each bliss ball. OMG…you really have to try these to see why I love them so much.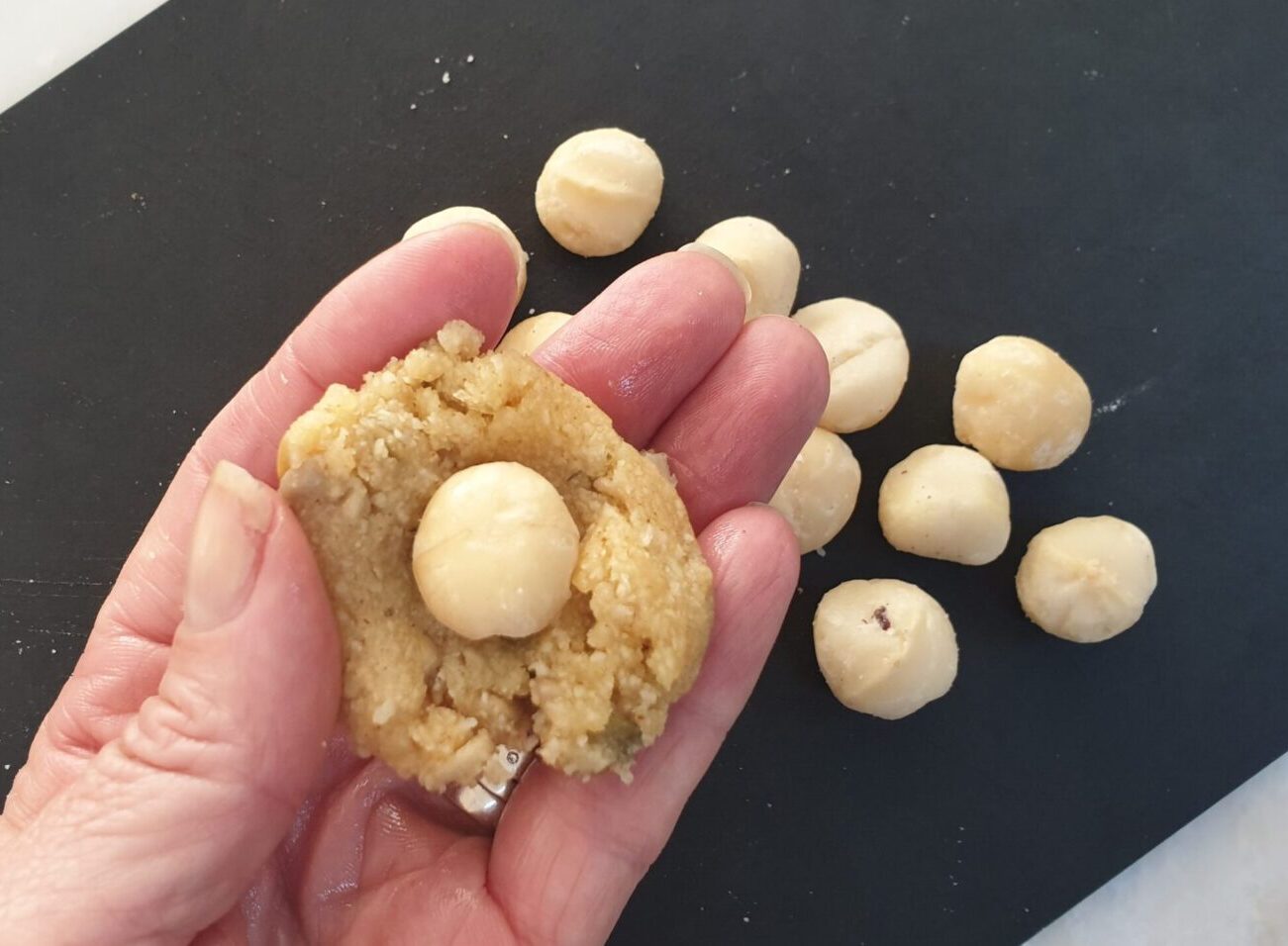 MORE NO BAKE TREATS MINUS THE SUGAR
If you are looking for some other recipes for bliss balls, have a look at some these other recipes. Some are more a snack food, while others are a little more fancy. There's a fairly decadent recipe featuring fresh or frozen raspberries, dark chocolate and cream cheese, Raspberry Dark Chocolate Cheese Cake Balls. These are absolutely divine and ideal for more of a special occasion or occasional treat.
There is also a fantastic recipe for Low Carb Peanut Butter Protein Bliss Balls. These are more of an everyday healthy snack, and pack a bit of a nutritious punch as well. Don't be turned off by the words peanut butter in these bliss balls, as they really are quite subtle in peanut butter flavors.
You also need to check out some of these recipes, some of which aren't bliss balls but are no bake and simple to make as well-
Raspberry Chia Bliss Balls
Sugar Free No Bake Chocolate Slice
No Bake Lemon Slice
Ferrero Rocher Chocolate Hazelnut Balls
Low Carb Keto Peanut Butter Cups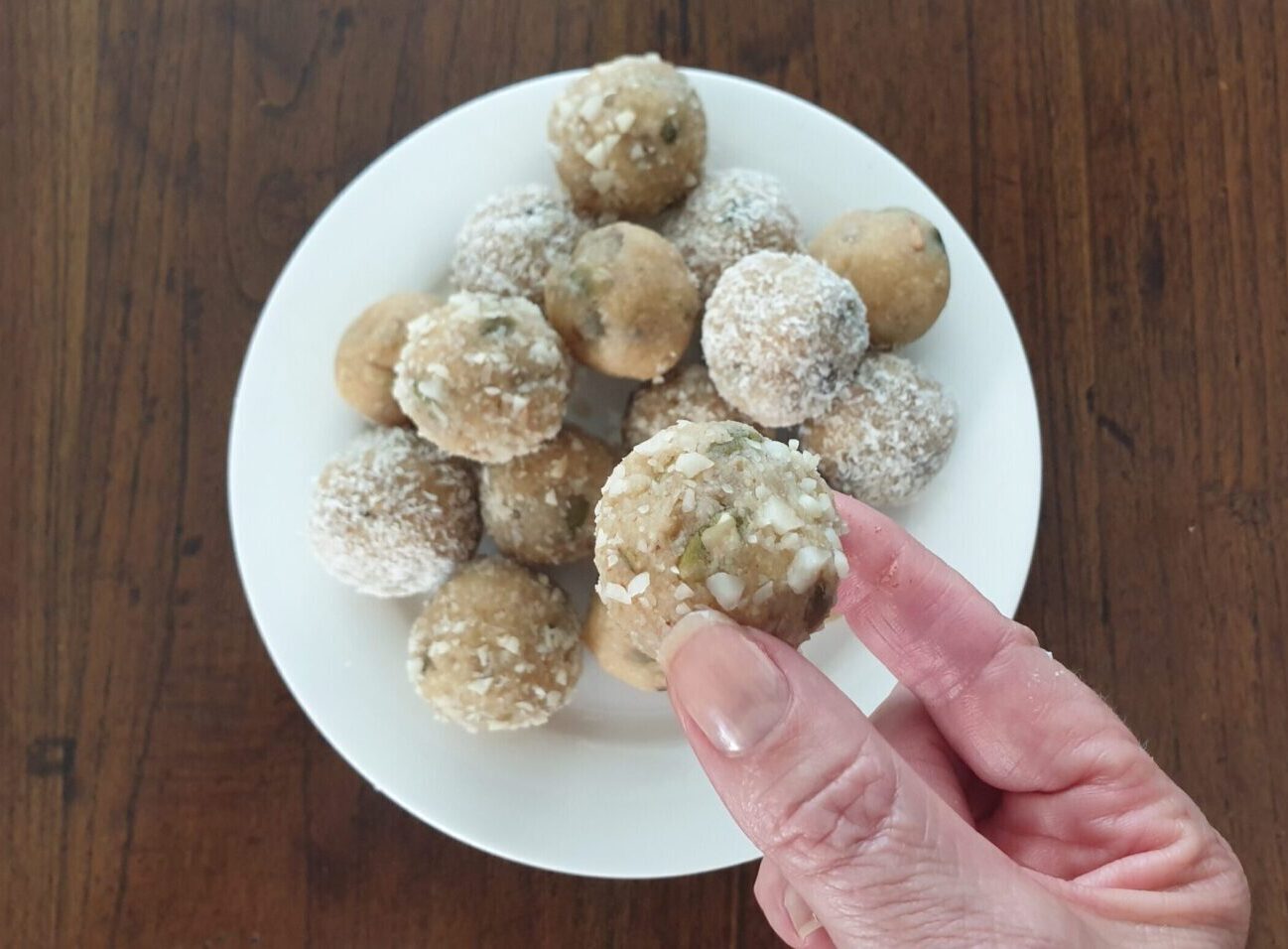 Ingredients
60

gms

butter

90

mls

heavy/pure cream

4

tablespoons

monk fruit blend

,erythritol or alternate sweetener

½

teaspoon

vanilla extract

1

teaspoon

Sweetleaf Caramel Drops

2

tablespoons

cream cheese

2

tablespoons

nut butter of choice

¼

cup

pepitas

/pumpkin seeds

¼

cup

sunflower seeds

½

cup

desiccated coconut

¼

teaspoon

salt
Instructions
Melt the butter until it is a golden color taking care not to brown. Add the cream to the butter and continue to simmer for a couple of minutes or until the mixture reduces by about a third and is quite thick.

Remove the pan from the heat and whisk in the sweetener until it dissolves. Add vanilla extract, caramel drops, nut butter, cream cheese and whisk until smooth and creamy.

Stir in almond meal/flour, pepita seeds, sunflower seeds, desiccated coconut and salt and mix so well combined.

Roll teaspoonfuls of the mixture into firm balls. You can leave them plain or roll them in additional desiccated coconut or chopped nuts, pepitas or sunflower seeds. Store in the fridge for up to 7 days or freeze to store.
Recipe Notes
Variations between absorbency rates of almond meal/almond flour and the amount that you reduce your butter and cream mixture in the first step may mean that you might have to either reduce or add a little more almond meal to the recipe. Hold back 1/4 cup of almond flour/almond meal and only add if required or add additional if required.
Add a pistachio or macadamia nut into the centre of each bliss ball and press the bliss ball mixture firmly around the balls. Balls can also be rolled in crushed pistachio or macadamia nuts.
Peanut butter or tahini can also be used to replace the nut butter in this recipe.
Store in the fridge for up to 1 week or freeze.
Nutritional Information
Serving:
1
ball
|
Calories:
139
kcal
|
Carbohydrates:
1
g
|
Protein:
3
g
|
Fat:
13
g
|
Fiber:
2
g
Note that we calculate our own nutritional values so they may not be precise. Calculate your own if desired. Carb values exclude sugar alcohols such as Erythritol, as they generally have no impact on blood sugar levels. 50% of the carbs from Xylitol is added to nutritional values. This is consistent with industry practice.
Do you want to receive more recipes like this one? Subscribe to our newsletter now!
Happy baking!
Karen x