Low Carb Chocolate Fudge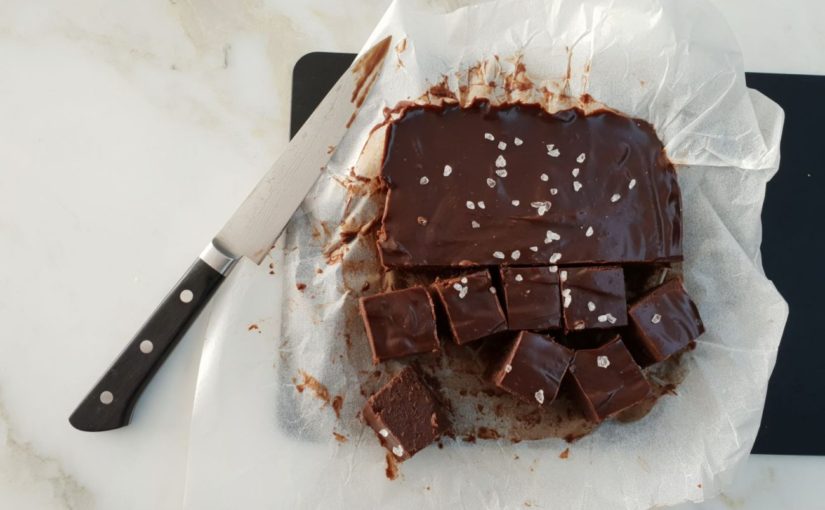 Rich and creamy, melt in your mouth Low Carb Chocolate Fudge needs to come with a warning sign, as it's difficult to stop at just one piece. Made in just minutes, all you need to do is wait until it sets in the fridge before you can indulge in a piece. I love that this recipe is suitable for keto, low carb and is also gluten free. There is no compromise on taste though…this fudge is absolutely divine. Recipes like this one are one of the reasons I can sustain a ketogenic diet and have done for over 5 years. Life is so restrictive on a low carb diet, sigh!!!
To see how easy to it to make this recipe, check out this youTube video.

What Chocolate do I use?
I like to try to use a minimum of 80-85% dark chocolate to try to minimise my intake of sugar and carbs, and of course for that rich flavor. You can use any brand you like, including Lindt but make sure you check the amount of sugar added on the ingredients label. My favorite reasonably priced dark chocolate for cooking in Australia is a Coles home brand Belgian style dark chocolate that is 85%. The usual price is only $2.50 and it is brilliant to use in recipes like this. I always have a few bars in the pantry so I can make recipes like this one. If you struggle with the flavor of rich dark chocolate, feel free to switch to a chocolate that you enjoy but remember that the lower the couveture, the more sugar and carbs there are in the chocolate.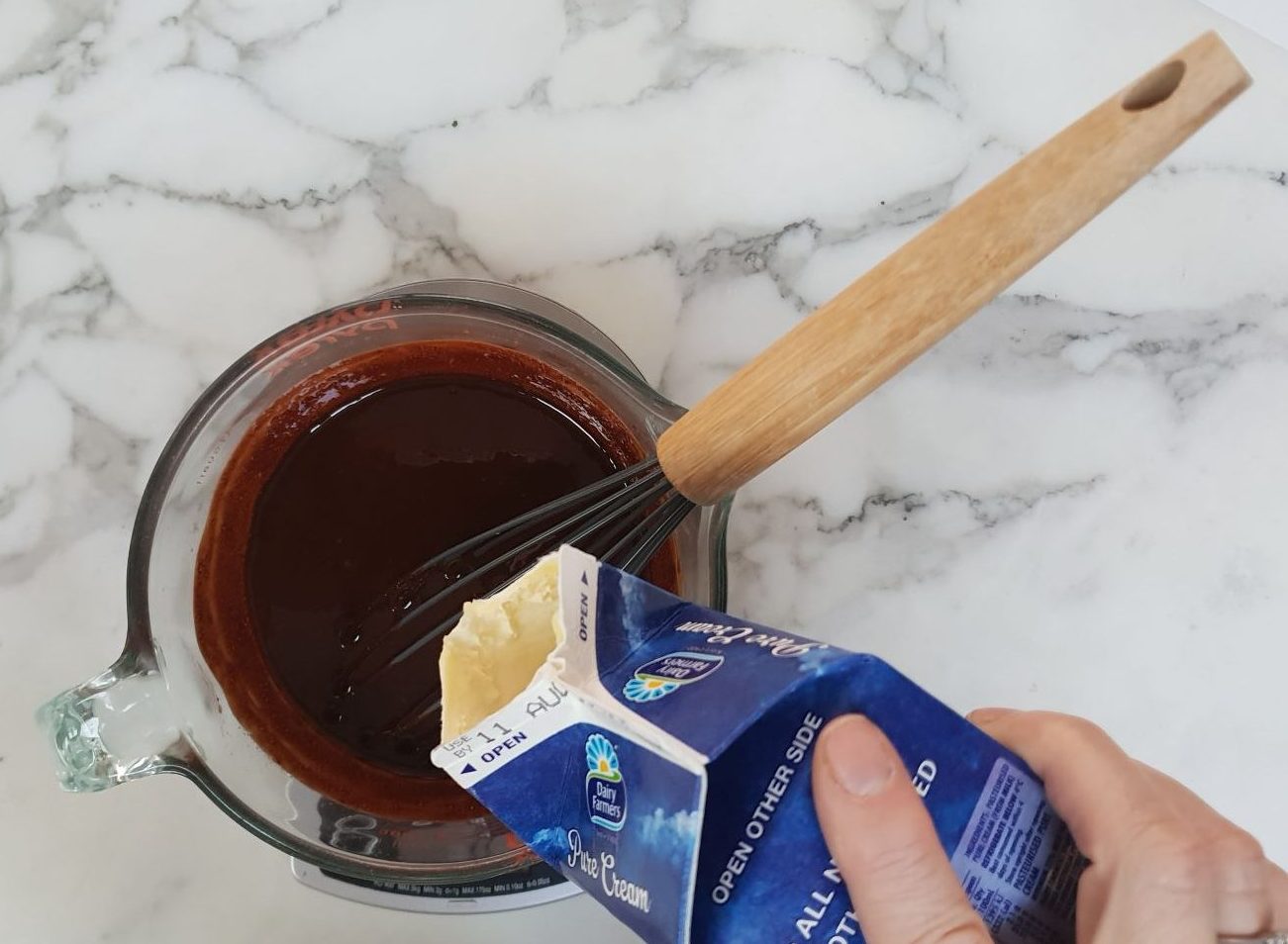 Peanut Butter
For this recipe to get a smooth finish to your fudge you need to use a smooth peanut butter. Try to buy one that is free from sugar and any additives. You could use a crunchy peanut butter but you are going to end up with a crunchy fudge. Feel free to use an alternative nut butter in it's place if desired. The recipe pictured used Mayvers Dark Roasted Smooth Peanut Butter.
Sweeteners
The sweeteners are added to counterbalance a little of the bitterness in the dark chocolate, which is something you would expect when eating fudge. As my intention is to cut back on eating really sweet foods, I try to minimise the amount of sweeteners added to recipes. You can use your sweetener of choice but try the mixture first before adding more than specified in the recipe. You may also want to use a powdered form or confectioners form of sweetener to help prevent any graininess in the fudge. You can just process your granulated sweetener quickly in a food processor to achieve this. You will find that if you make sure the sweetener is well blended once you have added it, the heat from the warm chocolate mix helps it to dissolve.
Note that if you use pure erythritol or xylitol in the recipe, you may want to double the quantity of sweetener used as it isn't as sweet as a stevia or monkfruit blend. I know that quite a few of you don't want to use sweeteners in recipes. This recipe is perfect if made without sweetener as well. Just remember that the end result will be less sweet.
Variations
If you want to add nuts such as macadamia's, walnuts, hazelnuts or any of your favorite nuts, simply roughly chop 1/4 cup and stir through at the end. Alternatively you could also chop them and sprinkle them on top as well.
Although this fudge tastes divine served as it is made, you can also add assorted toppings. My favorite is to sprinkle with sea salt and I also love to add chopped macadamia's as well.

Cutting and Storing your Fudge
Once your fudge has firmed up in the fridge, remove it and let it sit at room temperature for about 15 minutes before cutting. To cut, use a long knife and one smooth action. No hacking back and forth or you will end up with rough edges on your fudge. Wipe your knife down in between slices so it doesn't stick to the fudge. You can also use a hot knife for a really smooth edge.
Because of the fresh cream used in the recipe, this will only last about 1 week in the fridge (with discipline of course haha.) You can serve it either at room temperature or straight from the fridge. You can also freeze the fudge in an airtight bag in the freezer. Make sure air is removed from the bag before sealing. Although you can freeze it in pieces, it will be easier to freeze it when it is in a slab form.
More Delicious Chocolate Recipes
If you are after some ideas for more delicious low carb sugar free chocolate recipes, make sure you check out these recipes.
Raspberry Dark Chocolate Chia Balls
Raspberry Dark Chocolate Cheesecake Balls
Low Carb Rocky Road
No bake chocolate slice
Dark Chocolate Hazelnut Balls aka Ferreror Rocher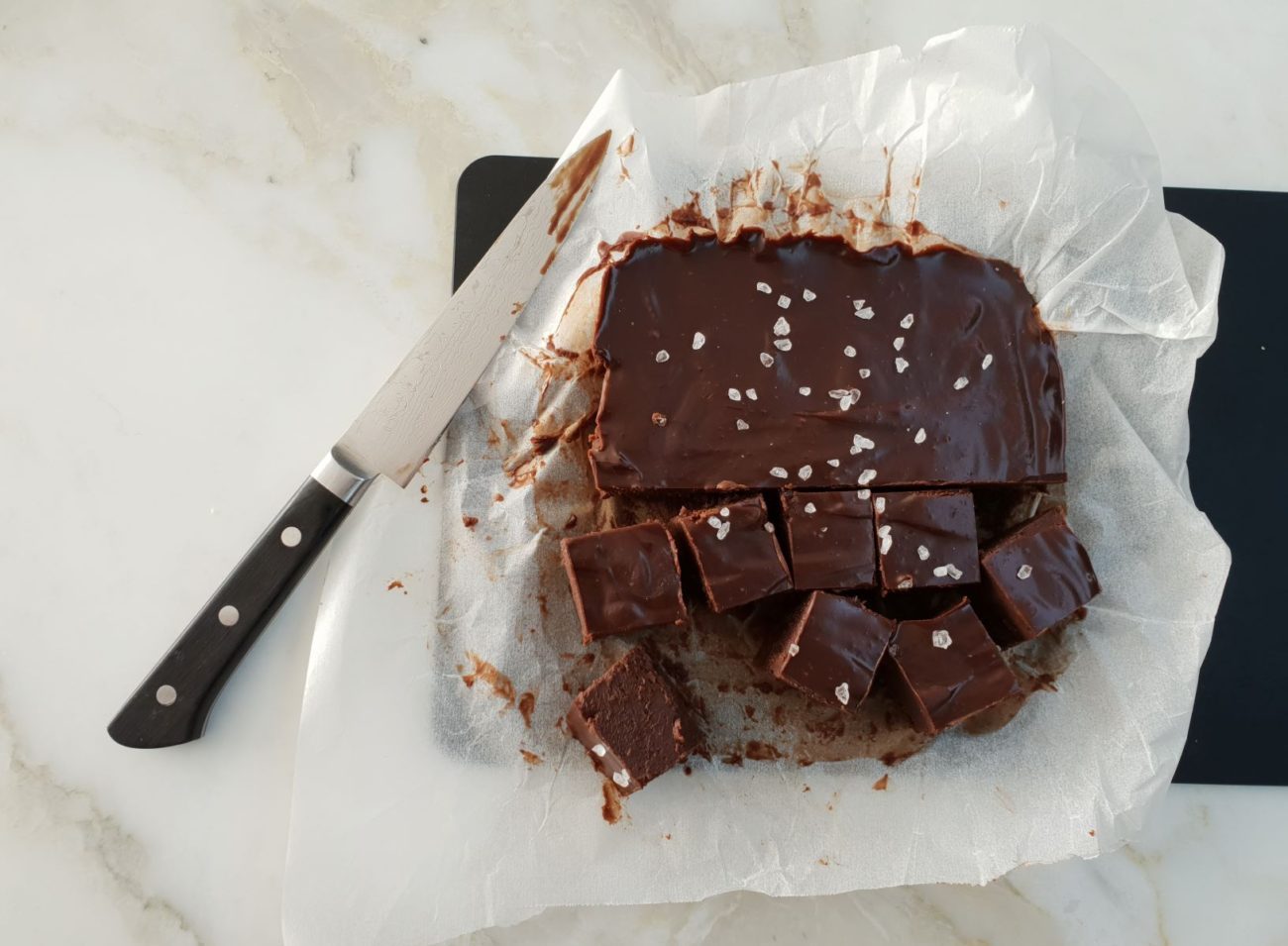 Ingredients
100

gms

dark chocolate 85% or more

100

gms

butter

100

gms

smooth peanut butter

or nut butter of choice

100

mls

pure or heavy cream

1-2

tablespoons

Stevia Blend

or monk fruit blend powdered (to taste) or 2-4 tablespoons erythritol or xylitol

1

teaspoon

vanilla extract

A pinch of salt
Instructions
Melt the chocolate and butter in the microwave in short bursts until melted. Stir to combine. Add the sweetener to the warm mixture and stir to combine until the sweetener dissolves.

Beat the peanut butter in by hand until combined.

Add the vanilla extractand salt. Whisk the cream in by hand until smooth and glossy.

Line a 15 cm / 6 " square dish with quality baking paper and pour the mixture in. Smooth out the top and allow it to set in the fridge.

To cut, leave at room temperature for about 15 minutes and using a large knife, cut down into the fudge with one smooth action. Wipe the knife clean after every cut to prevent sticking. A hot knife will give an even smoother finish. Makes approximately 25 small squares. Store in the fridge.
Recipe Notes
For variation stir through 1/4 cup chopped nuts such as almonds, walnuts, macadamias, hazelnuts or pistachio once the fudge has been made, just prior to pouring into the lined pan.
Feel free to use a sweetener of choice in this recipe and add to taste if need be. Be conservative if you feel it isn't sweet enough though as you can always add more but cannot remove it once added. If using pure erythritol or xylitol in place of stevia or monkfruit blends, you may want to add about 2-4 tablespoons instead of the 1-2 tablespoons specified, as they are less concentrated in sweetness.
To turn granulated sweetener into powder, process until smooth in a processor or blender. This helps prevent a grainy texture in your fudge.
If you don't like to add sweetener you can simply omit if you wish to.
Switch the 85% dark chocolate and use dark chocolate of choice. Bear in mind that lower couveture chocolate is higher in sugar and carbs. 
Switch the peanut butter for equal amount preferred nut butter.
Nutritional Information
Serving:
1
serve of 25
|
Calories:
90
kcal
|
Carbohydrates:
1
g
|
Protein:
2
g
|
Fat:
8
g
Note that we calculate our own nutritional values so they may not be precise. Calculate your own if desired. Carb values exclude sugar alcohols such as Erythritol, as they generally have no impact on blood sugar levels. 50% of the carbs from Xylitol is added to nutritional values. This is consistent with industry practice.
Do you want to receive more recipes like this one? Subscribe to our newsletter now!