Low Carb Keto Peanut Butter Cups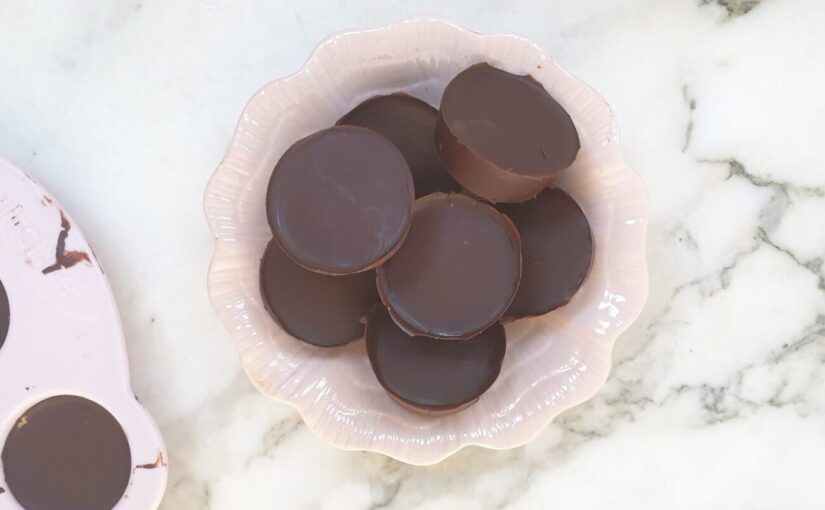 Low Carb Keto Peanut Butter Cups
If any of you are peanut butter cup fans, you are going to be rejoicing right now. This fabulous recipe for Low Carb Keto Peanut Butter Cups is not only perfect for keto but it's also sugar free and gluten free. Not only do these peanut butter cups taste fabulous but this recipe is quite easy to make and is fun to make as well. You get to play with melted chocolates and effectively create your own chocolates.
Low Carb Keto Peanut Butter Cups are perfect for a quick snack but are ideal for treat that's a little more fancy. Serve them for morning or afternoon tea or share them at a fancier event such as a dinner party or more formal afternoon tea.
Low Carb Keto Peanut Butter Cups Recipe Video
Check out the video below to see how easy it is to make this delicious recipe for Low Carb Keto Peanut Butter Cups. Be sure to sign up to Karen's Keto Kitchen to make sure you don't miss out on any new videos or recipes.
Chocolate
My preferred chocolate for Low Carb Keto Peanut Butter Cups is Lindt 80% or 85% dark chocolate. Dark chocolate can be an acquired taste, especially when you start to use 80% and above couverture. Initially, when I started eating low carb, I really struggled with the taste of dark chocolate. I have now acquired a taste for dark chocolate and actually prefer it to any other chocolate.
Please use a chocolate that suits your taste in this recipe, or you may find the chocolate flavors a bit too intense. Generally your taste buds will adjust to darker chocolate the more that you eat it. Just remember that the lower the couverture, the more sugar the chocolate will contain.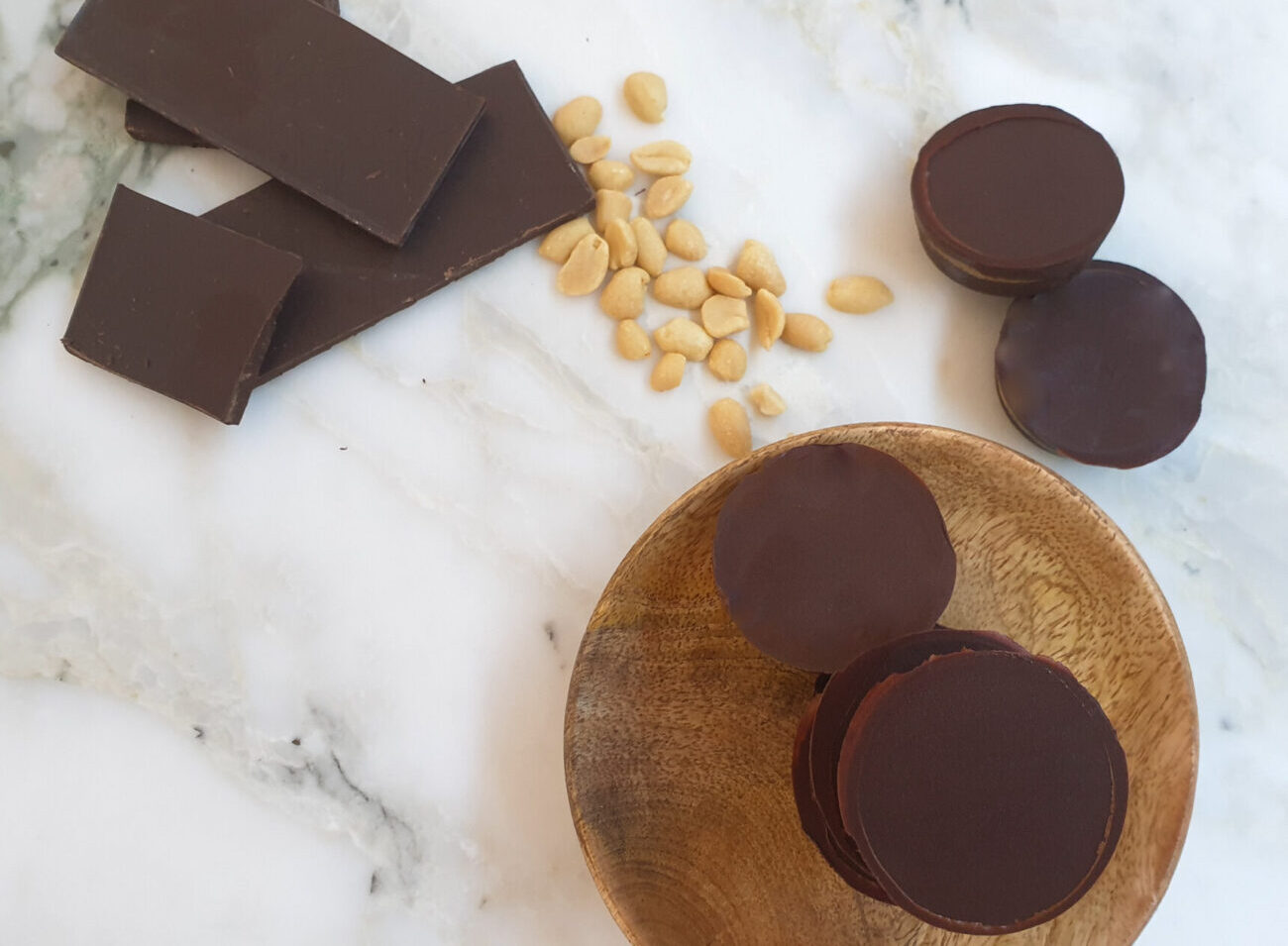 Quick and Easy To Make
I love how quick and easy it is to make these delicious peanut butter cups. The ingredients featured are all pretty basic and most of you will probably have them on hand. These can be made in about 20 minutes and then all you need to do is wait for them to set in the fridge before you can enjoy them.
Chocolate Molds
I have tried a few different molds to make these delicious Low Carb Keto Peanut Butter Cups. The mold that was kept popping up for a traditional peanut butter cup mold had the fluted edges but was far too large. The end resulting peanut butter cup was massive and it was just too much to eat. It did have the fluted edge that traditional peanut butter cups have but it just wasn't right. I found the perfect sized mold is this Wiltons Mini Muffin Pan that you can buy from Amazon and ships worldwide.
In Australia you can also source a similar silicon pan made by Wiltshire from Coles supermarkets. The cavity of both the Wiltons and the Wiltshire molds measures about 4.4 cm/1.73 ". Neither of these molds have the fluted edge but they are just perfect for this recipe and come in handy for other recipes as well. You could also use cupcake liners in a cup cake pan which would also give you a fluted edge in line with what Reese's cups look like.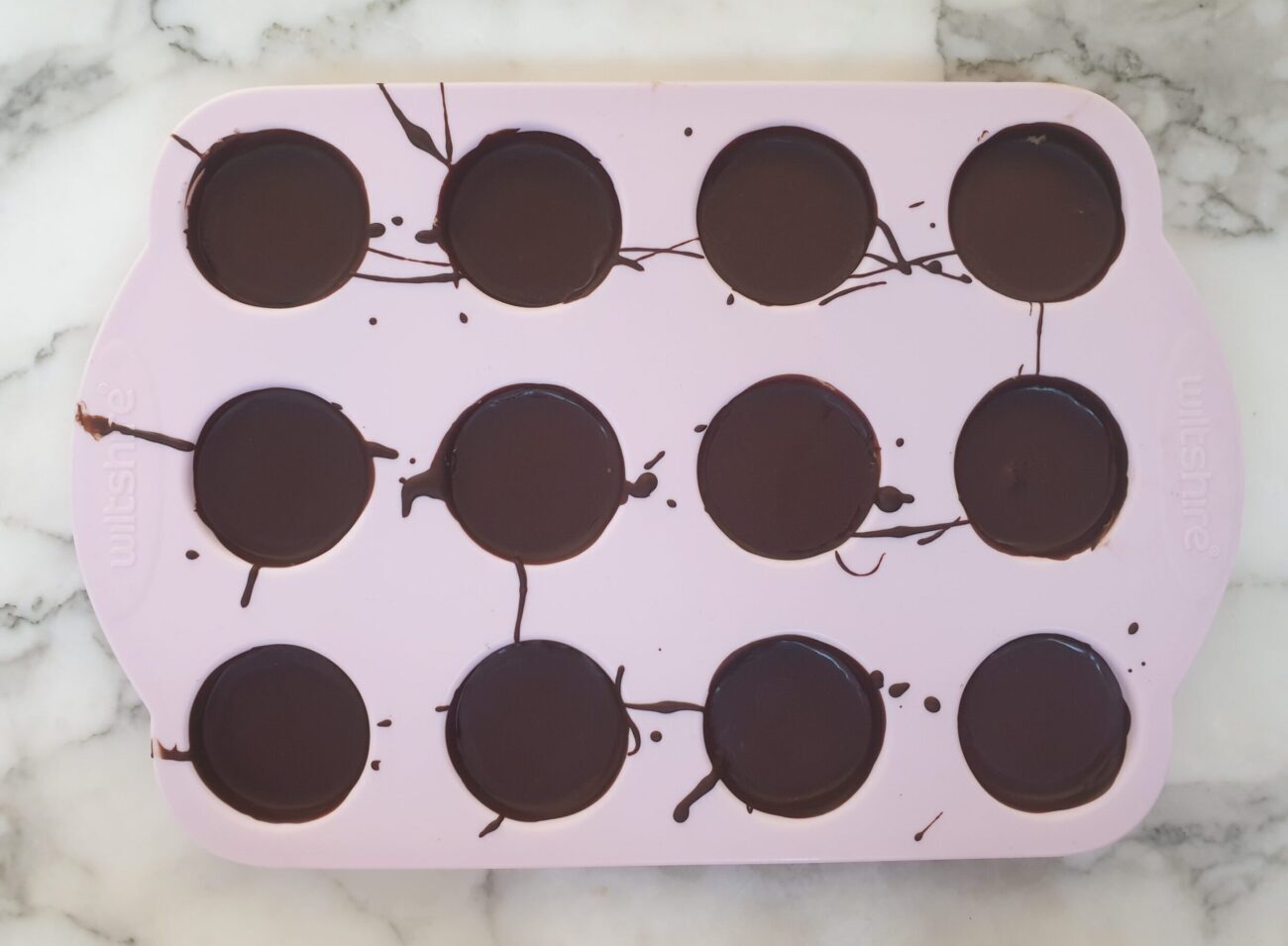 More Delicious Low Carb Sweet Treats
If you are looking for some other sweet treats featuring peanut butter or dark chocolate check out these recipes. They are all low in carbs and free from added sugar.
Raspberry Dark Chocolate Cheesecake Balls Balls
Raspberry Dark Chocolate Bliss Balls
No bake chocolate slice
Peanut butter bliss balls
Chocolate Hazelnut Bliss Balls- aka Ferrero Rocher Balls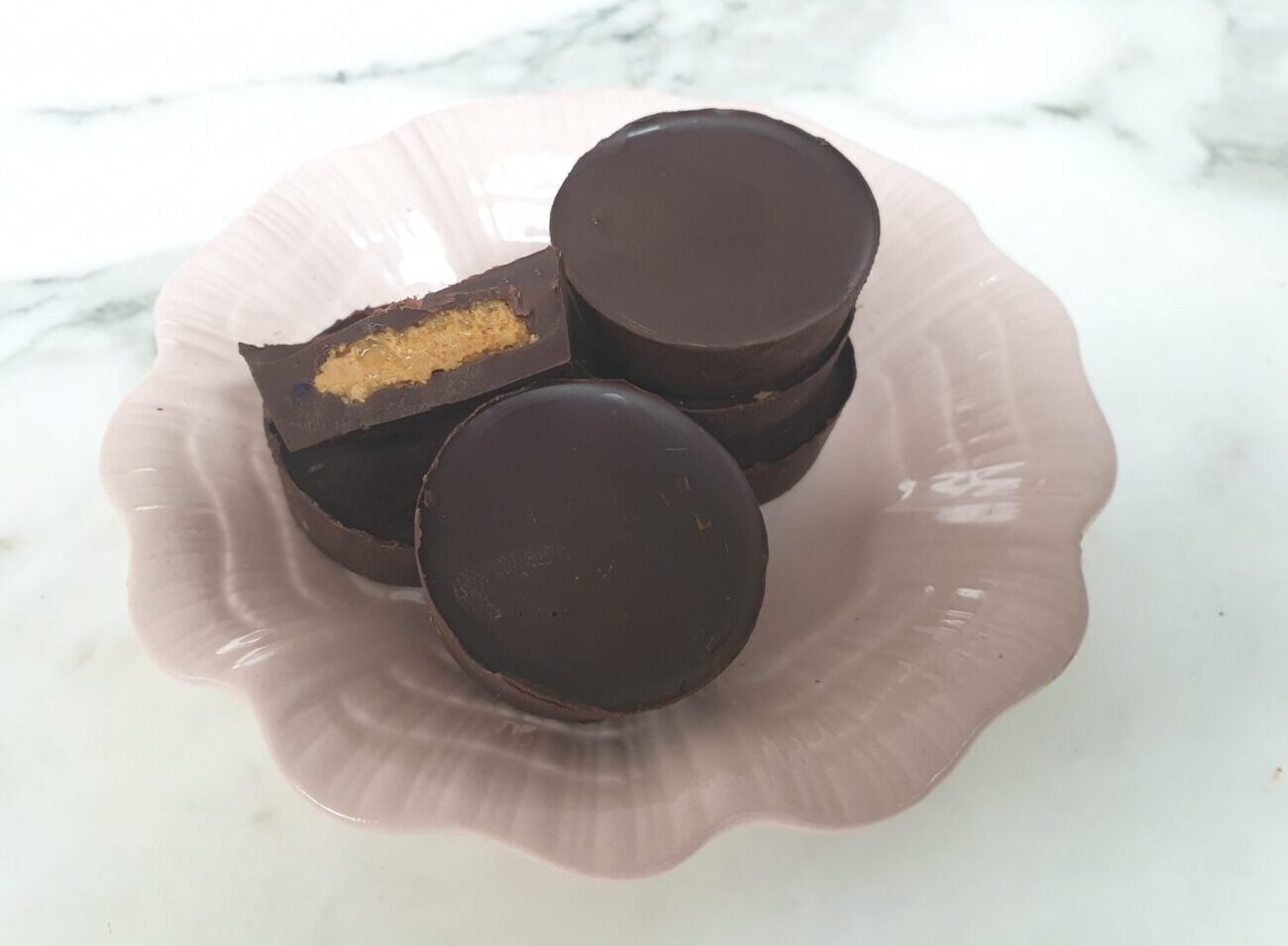 Instructions
Combine peanut butter, sweetener and vanilla extract in a heat proof bowl. Make sure you use powdered sweetener for a smooth texture. Blitz your granulated sweetener in a processor to powder before adding if required.

Microwave the peanut butter mixture for 30-60 seconds or until soft. If mixture is too stiff, you can beat in 1-2 tablespoons melted butter or coconut oil for a better texture. This is not always necessary and depends on how oily your peanut butter is. Mixture should be soft but hold its shape. Set aside.

Melt the dark chocolate in short bursts in the microwave until melted, or use a bain marie to melt it. Place 1 teaspoonful into the bottom of each mini muffin mold and ensure it covers the bottom evenly. Freeze for 5-10 minutes so the chocolate firms.

Either spoon or pipe about 1 teaspoon of the peanut butter mixture into the centre of the chocolate in the mold, leaving space for chocolate to run down the sides of the peanut butter mixture.

Pour another teaspoon of the melted dark chocolate over the peanut butter mixture trying to cover the nut mixture with chocolate. You may need to gently tap the mold to get even coverage.

Refrigerate peanut butter cups until they have set. Remove from silicon mold and store in the fridge.
Recipe Notes
Adjust the amount of sweetener to suit your taste. If you wish to use any other sugar or sweetener, make sure it is powdered.
The texture of peanut butter can vary by a huge amount. If the peanut butter mixture is too stiff, you can add melted butter or coconut oil to get the right texture. The texture should be soft but firm enough to retain a fair amount of shape. Mayver's peanut butter was used in this recipe and is reasonably runny peanut butter in comparison to some brands.
You can use crunchy peanut butter if desired. Other nut butters can also be used to make these cups but make sure the texture is not too runny.
The number of cups you make from this recipe will be determined by the size of your mold. 
Note that nutritional information was based on using 85% couverture chocolate. If you use a lower couverture chocolate thism recipe will contain more sugar and the carb count will vary. 
Nutritional Information
Serving:
1
serve of 12
|
Calories:
158
kcal
|
Carbohydrates:
5
g
|
Protein:
5
g
|
Fat:
13
g
|
Fiber:
1
g
Note that we calculate our own nutritional values so they may not be precise. Calculate your own if desired. Carb values exclude sugar alcohols such as Erythritol, as they generally have no impact on blood sugar levels. 50% of the carbs from Xylitol is added to nutritional values. This is consistent with industry practice.
Do you want to receive more recipes like this one? Subscribe to our newsletter now!