Low Carb Lemon Tart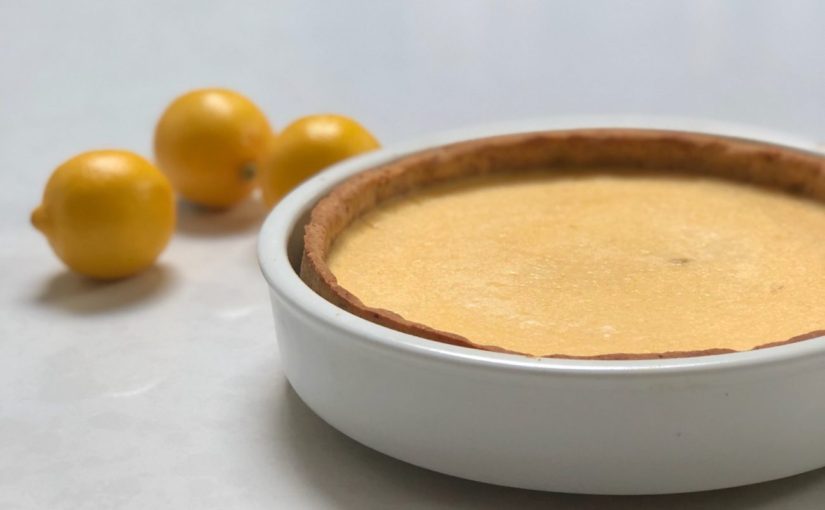 This lemon tart recipe has been on my to do list for such a long time. In my carb eating days a lemon tart was my go to treat to have with coffee at a cafe. My husband and I would share a slice in an endeavour to be a little bit healthy. Well there is no sharing required for this delicious Low Carb Lemon Tart. It also tastes as good as any lemon tart I have ever eaten. Now that is what I call a win win situation!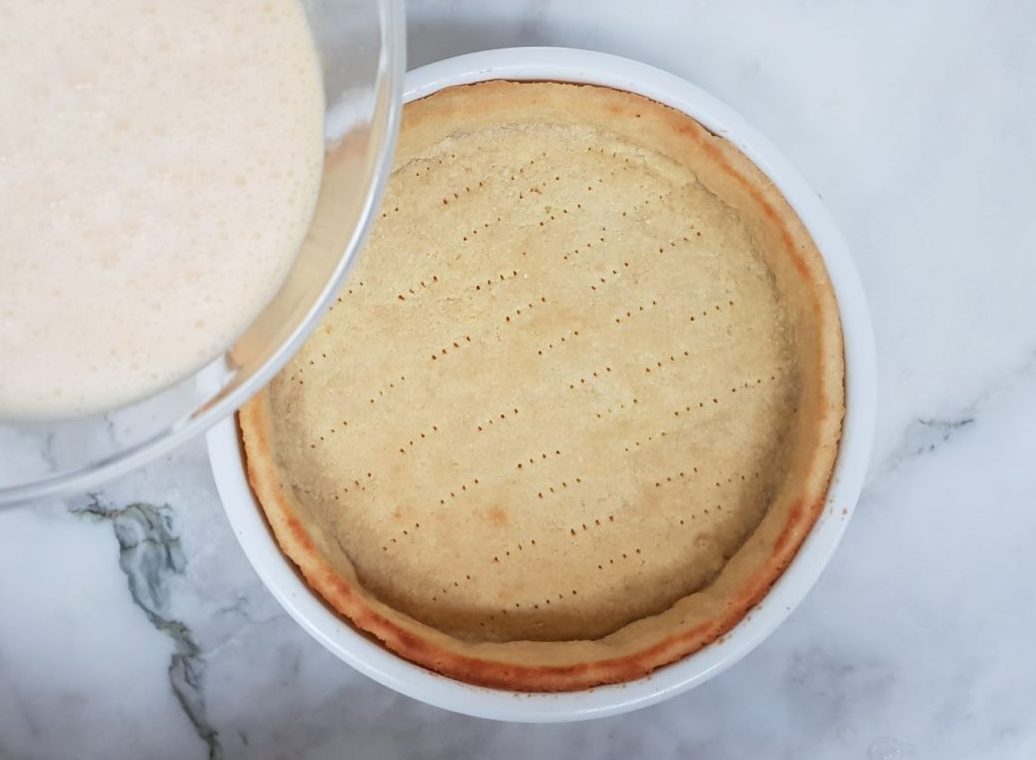 Making the Pastry
Getting the pastry just right for this recipe took many attempts. Trying to emulate a traditional sweet pastry is pretty difficult if you aren't using sugar and flour. The end result though was worth all of the trials. If you use blanched almond flour then the end result is pretty close to the traditional sweet pastry recipe. It has a bit of crunch to it, holds together brilliantly and also has a similar look as well. I still occasionally use almond meal as well, which is coarser and more mealy, as it has with bits of almond skin in it. Your pastry will look more like a whole meal pastry than a traditional white sweet pastry. Almond meal will soak up the moisture more than a blanched almond meal/flour will so you may need to add a tiny amount of additional butter if required. Don't add it unless it is required.
If you ever over work the pastry, you may have to refrigerate it to firm it up as the butter in it will make it harder to work with if warm. Through experimenting, I have found a combination of rolling and using your fingers is the best way to create your tart base. If you ever tear your pastry, simply press the dough back into shape using your fingers. It is pretty forgiving. The pastry base makes a generous amount of pastry. If you wish to make a thinner tart, simply use less of the pastry. Leftover pastry can be frozen for use at another time but will also keep in the fridge for a couple of days.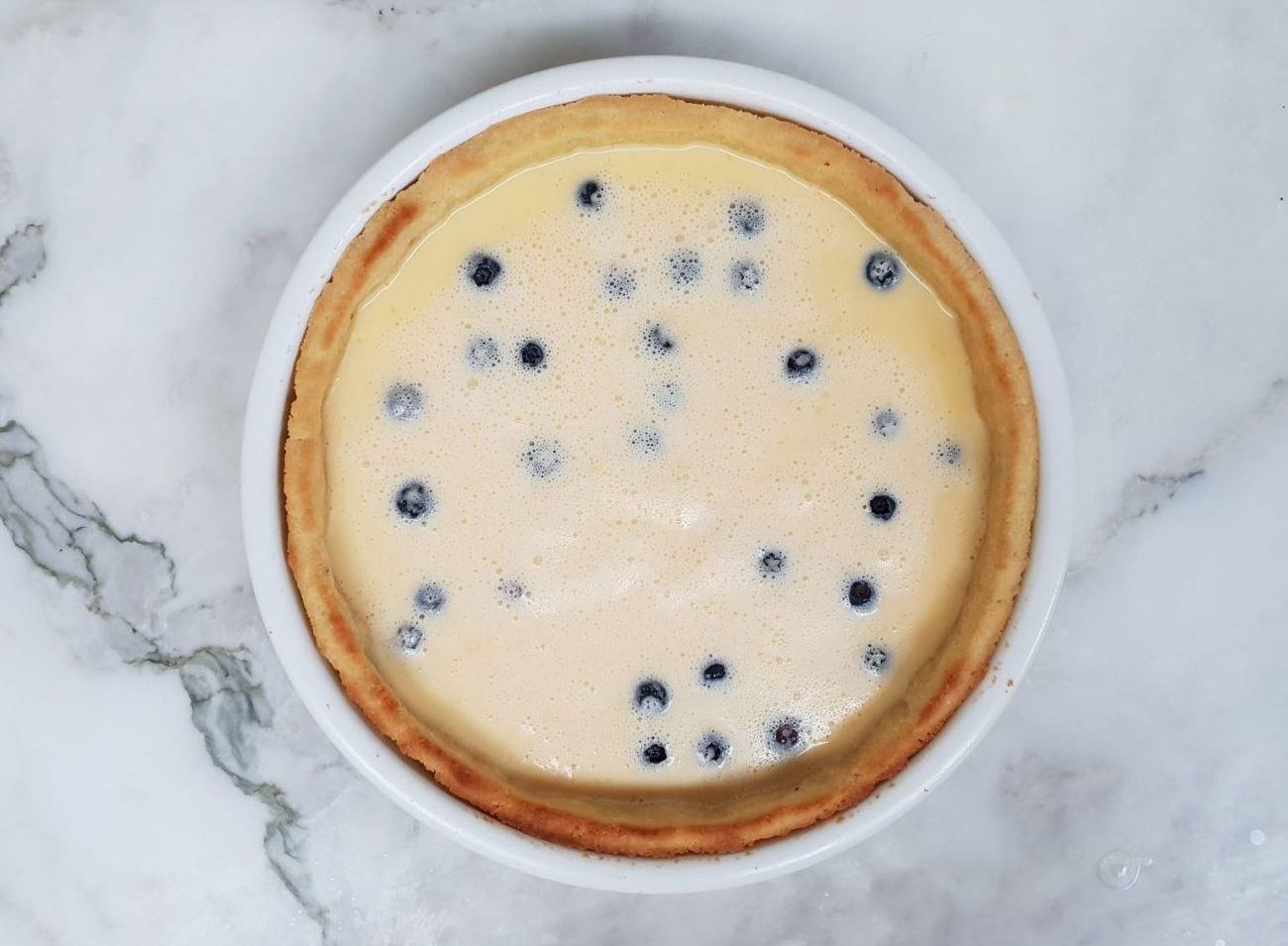 The Filling
My preference is for a tart lemon tart, so if you prefer it less tart try using only half a cup of lemon juice. Bear in mind that you will end up with less filling unless you switch it out for more cream. Vary this recipe up by adding 1/2 a cup of fresh or frozen blueberries or raspberries. There's no need to alter the recipe in any way if you do this and the end result is delicious.
The filling will firm up as the tart cools. It might still be jiggly in the middle when you remove it from the oven. This is fine just as long as the tart is setting around the edges. Allow to refrigerate for a couple of hours before serving.
To Serve
Dust the top of this delicious Low Carb Lemon Tart with low carb confectioners sweetener. Serve simply with a dollop of fresh cream. If you haven't added berries to the filling, it is also delicious topped with some fresh raspberries or blueberries.
I'm looking forward to hearing your thoughts on this recipe. Hopefully you will love it as much as I do. If you love lemony recipes, make sure you check out these other delicious recipes-
Sugar Free Lemon Poppy Seed Muffins
Lemon Curd
Low Carb Lemon Syrup Cake
No Bake Lemon Slice
Sugar Free Lemon Coconut Slice
Low Carb Cheese Cake Pots
Low Carb Creamy Baked Cheesecake
Kxx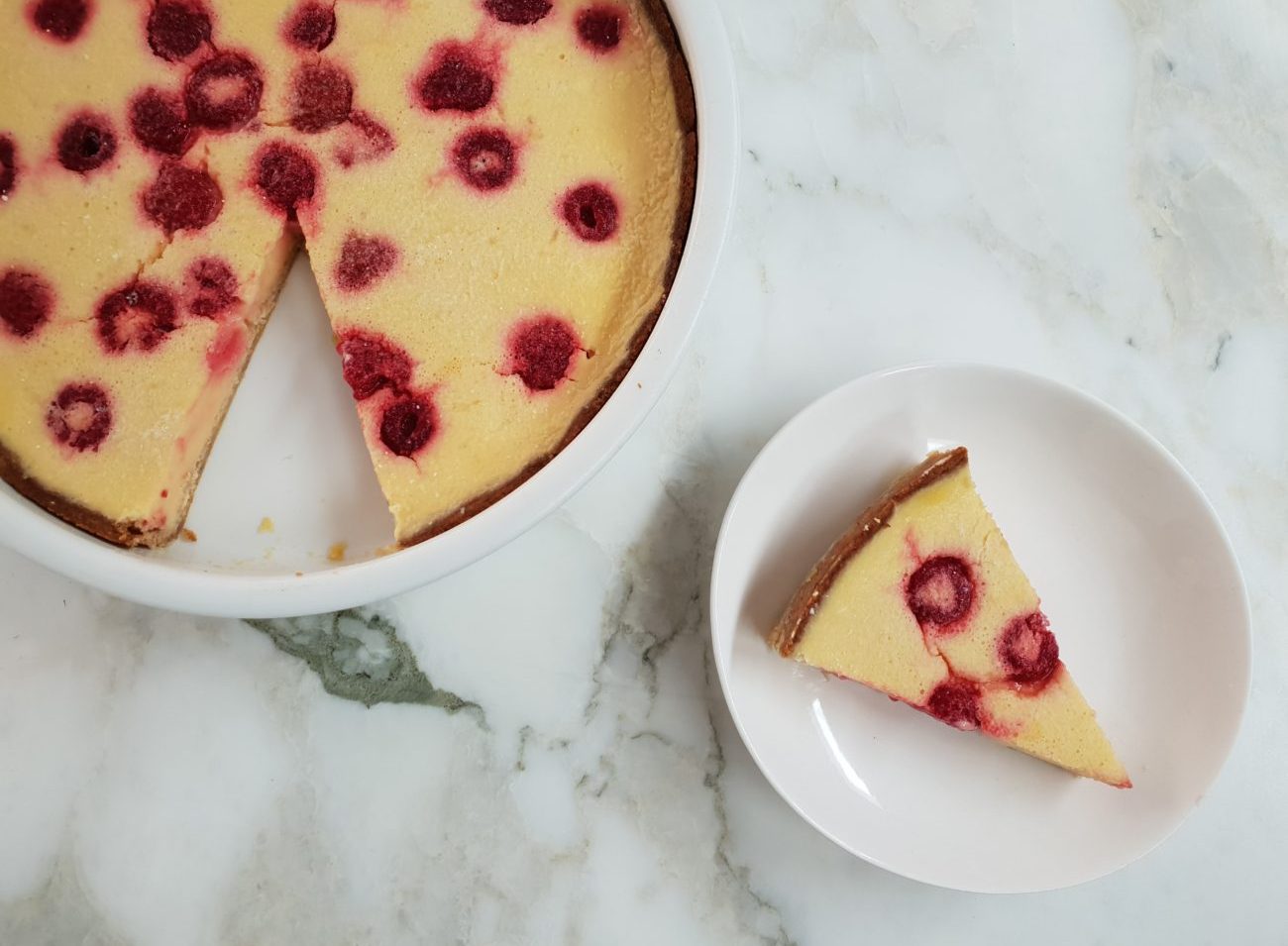 Ingredients
Tart Base
1

cup

almond flour/almond meal

⅓

cup

coconut flour

1-2

tablespoons

stevia blend

or monk fruit blend

1

teaspoon

psyllium powder

½

teaspoon

xanthan gum

or alternatively use an additional teaspoon of psyllium powder

100

gms

/ 3.5 oz butter

1

tablespoon

cream cheese

1

egg

A pinch of salt
Filling Ingredients
5

large

eggs

½

cup

erythritol

or xylitol or 3-4 tbspns of stevia or monkfruit blend

¾

cup

fresh lemon juice

¾

cup

pure/heavy cream
Instructions
To make the tart base
Place all ingredients in a food processor and blitz until blended. Alternatively zap the butter and cream cheese in the microwave until just soft but not melted. Roughly chop up further with a knife. Add remaining tart base ingredients to the butter mixture and stir until just combined. Shape into a ball and refrigerate covered until dough firms up.

Line a 20-25 cm pie dish with the dough. Either roll out the dough with a rolling pin between 2 sheets of baking paper or use your fingers to press the dough into the sides and base of the dish. If the dough tears use your fingers to patch it. Create a nice line along the edges by using your fingers to shape it. Trim with a knife if need be. If dough is too soft to use, refrigerate till it firms.

Use a fork to prick the base all over. Bake at 165C/ 330 F fan forced for 10 minutes. Then bake covered with aluminium foil for another 10 minutes to prevent browning. Allow to cool while you prepare the filling.
To make the filling
Beat the eggs in a large mixing bowl. Add the sweetener and keep whisking until blended.

Whisk in the cream and the lemon rind and allow to sit for a few moments.

Pour the filling into the pastry base. If adding berries, place them onto the pie base first and pour the egg filling over them

Bake at 165 C / 330 F fan forced for 20-25 minutes or the filling has set around the edges. The centre can still very slightly jiggly and will firm up once the lemon tart cools.

Allow to cool in the fridge for a couple of hours prior to serving.

To serve, dust with a little powdered erythritol or xylitol or confectioners sweetener with a small sieve. Serve topped simply with a dollop of fresh whipped cream. A scattering of fresh berries also taste great served on top, especially if it is a plain lemon tart.
Recipe Notes
Add 1/2 cup of fresh or frozen blueberries or raspberries for a Lemon Berry Tart. Place them on the par cooked base before you pour the egg mixture into the tart.
Taste the filling mixture before you pour it into the base and adjust the sweetness of the filling to suit your taste if required. 
If you use a wider dish to bake in, the filling will not take as long to cook. If it is set on the edges and ever so slightly jiggly in the middle, remove it from the oven.
Use blanched almond flour if you want a pastry more like a traditional short crust pastry. The recipe works fine with almond meal as well but it will look a bit more like a wholemeal pastry. You will find if you use almond meal that it absorbs more moisture so the base will be slightly drier. If too dry you can add additional butter. Do it sparingly though if needed.
If you make the pastry thinner, any left over pastry can be refrigerated for up to 3 days or frozen for use at a later date. 
Nutritional Information
Serving:
1
slice
|
Calories:
129
kcal
|
Carbohydrates:
6.3
g
|
Protein:
3.6
g
|
Fat:
11
g
|
Fiber:
6.1
g
Note that we calculate our own nutritional values so they may not be precise. Calculate your own if desired. Carb values exclude sugar alcohols such as Erythritol, as they generally have no impact on blood sugar levels. 50% of the carbs from Xylitol is added to nutritional values. This is consistent with industry practice.
Do you want to receive more recipes like this one? Subscribe to our newsletter now!