Low Carb Shortbread Cookies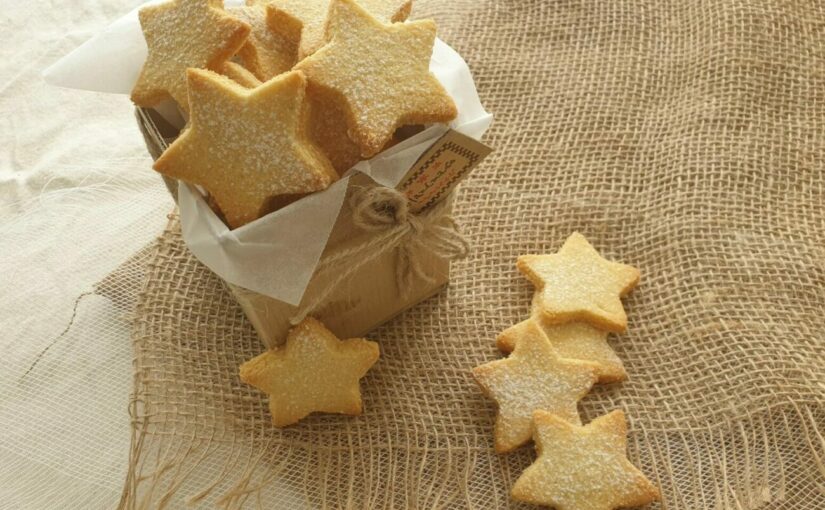 Low Carb Shortbread Cookies
I've been working hard on getting this recipe for Low Carb Shortbread Cookies just right in time for the festive season. I tried to make them like you would traditional shortbread but the recipe just wasn't right without the addition of some kind of binder. Adding egg helped with the texture of these delicious cookies. It isn't used in traditional shortbread but I found it necessary in these and it certainly doesn't detract from the taste or the texture. The end result is a lovely buttery shortbread cookie ideal for a Christmas Cookie. Don't limit these to the festive season though as these cookies go beautifully served simply with a cup of tea or coffee.
Sweeteners
Feel free to switch the sweetener in the recipe for one of choice. You may not get quite the right crisp factor with alternatives but they will still work in this recipe. Erythritol is renowned for giving a little crunch to recipes such as cookies, and it is why I try to use it when I making cookies. Leaving your cookies out the bench for a little while will crispen up your cookies. Don't be in a rush to pack your cookies away into an airtight container too quickly, and ensure they are completely cool before you do.
If you want to switch sweeteners, remember that stevia/monk fruit blends are generally more concentrated than erythritol or xylitol on their own so you don't need as much in recipes. I would suggest trying to add 2-4 tablespoons of a stevia/monkfruit blend but taste the dough as well to make sure it is sweet enough. If you want to use any other form of sugar such as coconut sugar, try using equal amounts to what is specified in the recipe for erythritol. Always taste the dough to make sure it is going to be sweet enough for you, as our definition of sweetness can vary, so adjust according to your taste.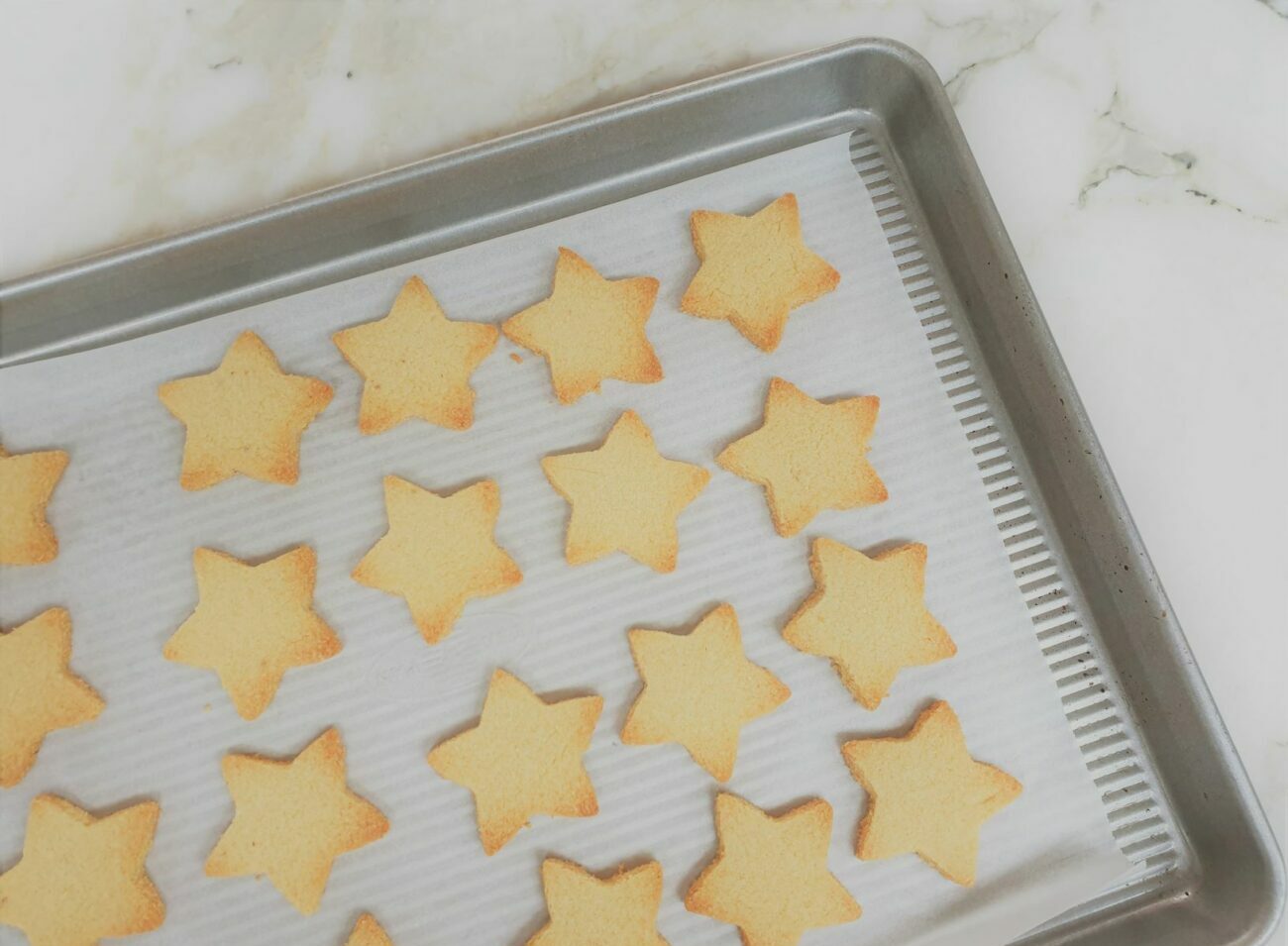 Using a Cookie Cutter to Cut out Cookies
There's an option to slice your cookies from a cookie dough roll or you can use a cookie cutter.  Should you want to use a cookie cutter, I recommend rolling your cookie dough out between 2 sheets of baking paper for ease of cutting your cookies. Not only do you get more even cookies but it is also easier to slide your cookies off the baking paper as they don't stick to it. Try using a spatula to lift the cookies onto the baking tray as well. If you want to make shortbread fingers I would also recommend rolling the dough out between baking paper and then use a sharp knife to cut the cookies into fingers. Use a fork to press into the ends to create the shortbread finger look.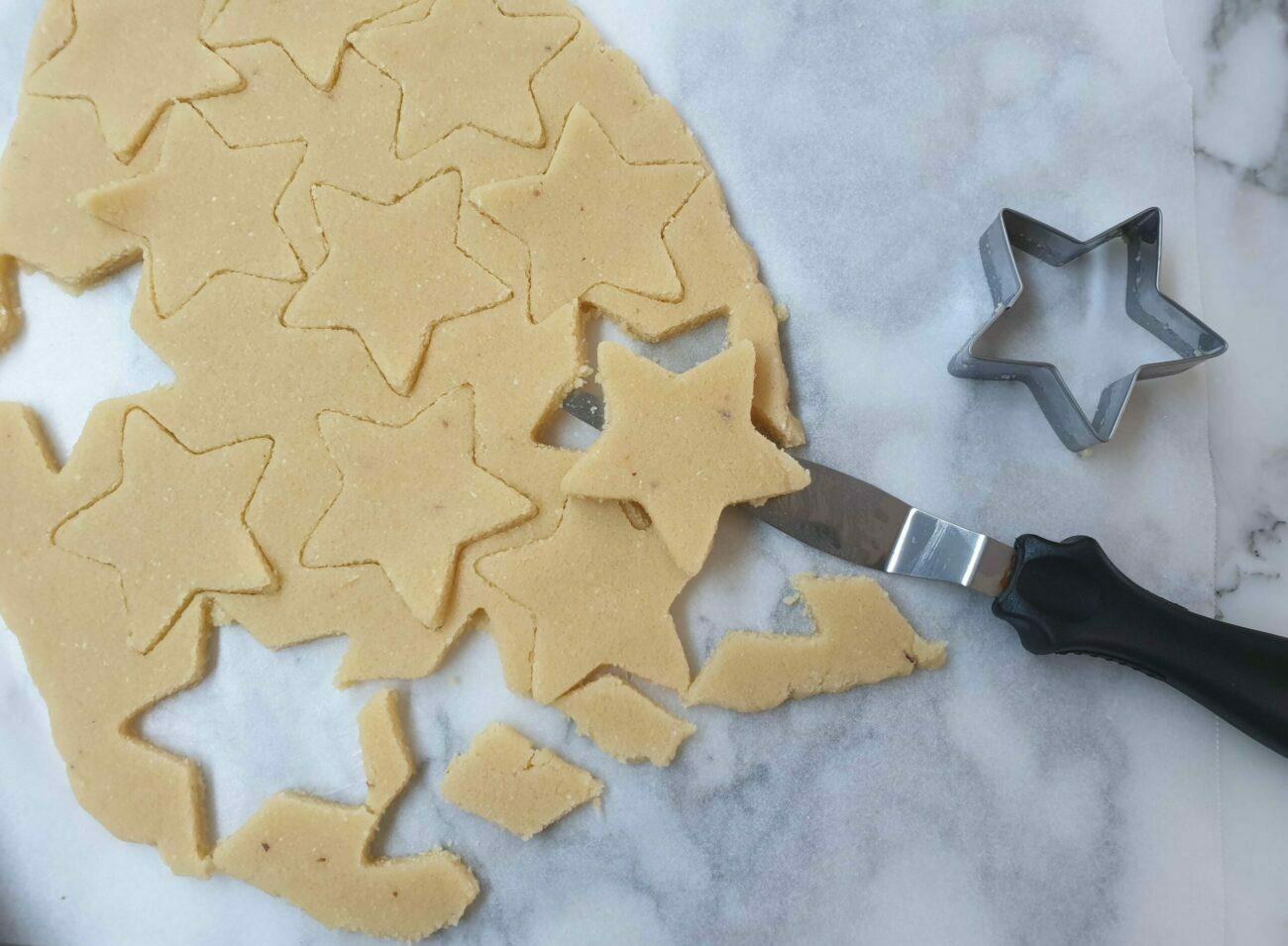 Storing Low Carb Shortbread Cookies
Low Carb Shortbread Cookies are best eaten fresh although these tend to be eaten very quickly in our house so there's no need to store them longer term. When you bake without using preservatives and additives, foods don't tend to last as long as processed foods. That's a good thing though, as it means you aren't eating foods full of additives and preservatives. If you don't think you can eat these cookies within 3-5 days, you can just bake half a batch and freeze the remaining cookie dough. Just defrost it overnight in the fridge to use at another time. The dough defrosts really well, bakes up well and means you can have fresh cookies on tap. You could also leave the dough in the fridge for up to 3 days prior to baking, so just bake a batch at a later date.
Decorating Low Carb Shortbread Cookies
While these cookies taste divine simply on their own, you can be a little adventurous with decorating them. Try sifting a tiny amount of low carb icing sugar mix/confectioners sweetener or powdered sweetener on top for a simple finish. You could also dip part of the cookie in melted dark chocolate or drizzle the chocolate on the tops for variation. Another great way to decorate them is to make some low carb icing by blending a couple of tablespoons of confectioners sugar with a tiny amount of water or lemon juice to get a pipeable consistency. Pipe or drizzle the icing mix onto the cookies and allow to firm up before storing (or eating!)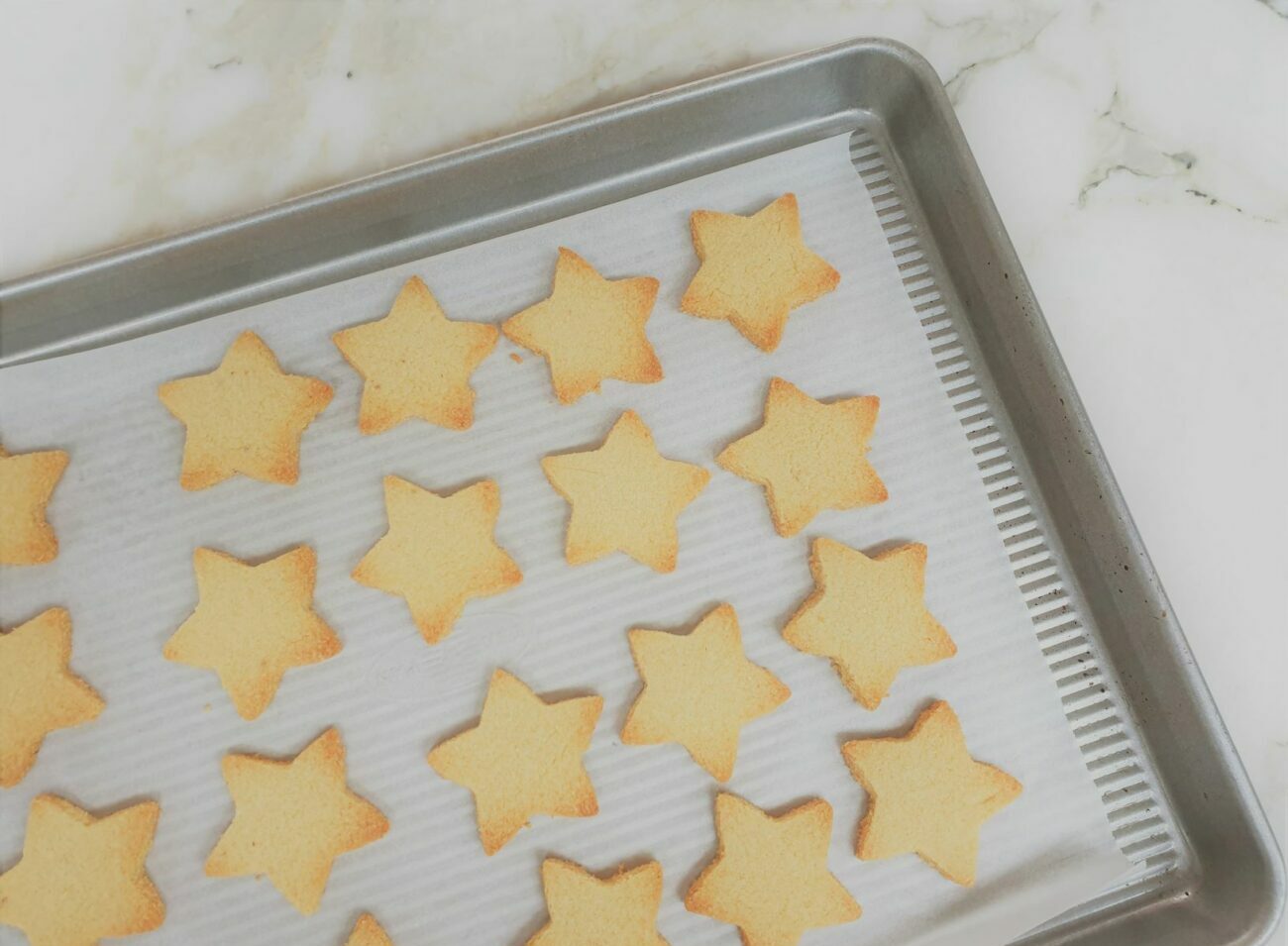 Ingredients
125

gms

butter

½

cup

erythritol

-or adjust for sweetness and see notes for alternate sweeteners

200

gms

blanched almond meal/flour

⅓

cup

coconut flour

1

teaspoon

baking powder

A pinch salt

1

egg

1 ½

teaspoons

vanilla extract
Instructions
Preheat oven to 155 C/310 F fan forced

Beat the butter and sweetener with electic beaters until creamy. Add the egg and vanilla extract into the butter mixture and beat until combined. Finally add the dry ingredients and continue to beat until combined. Create a smooth ball with the dough.

To Create Cookie Dough Rolls and Slice The Cookie Rounds- Cut the dough ball in half. Shape each half into a cylindrical shape. Place a length of cling wrap on the bench and place one cylinder along the middle of the wrap. Using your hands, start to create a smoother shape, cookie size in diameter, compressing the dough to remove any pockets of air. The dough will be slightly sticky especially if it is warm.

Roll the cylinder up in the cling wrap and continue to roll and shape it into a nice round shape. Square off the ends and twist the cling wrap on the ends to seal. Repeat the process with the other half of the dough.

Place the dough the fridge (or freeze) for approximately 30 minutes or until the dough is firm. If the dough isn't too sticky, you can slice the round of dough immediately.

To slice into biscuit rounds, simply unwrap dough and using a sharp knife, slice off cookies approximately 5 mm/0.2" thick, ready to bake. Smooth off edges with hands if desired. Heat from your hands will soften the cookies so don't over handle. Prick your cookies with holes if desired for a shortbread look.

Cookie Cutter Method - Roll your dough out between 2 sheets of baking paper to about 5 mm/0.2 mm thick. Remove the top sheet of paper and cut your shapes out of the dough. Use a spatula to slide the cookies off the paper and onto your baking paper ready for baking. If the cookie dough is too soft, refrigerate for 30 minutes or until it firms up slightly.

To Bake - Place cookies onto baking paper with space in between. Bake for 10-12 minutes at 155 C/310 F fan forced, or until cooked through. Allow to cool on the tray before moving onto a cooling rack to cool down completely. Take care as they are deliciate when they are warm. Adjust oven temperature if the cookies are browning too much.

Cookies will crisp up slightly as they cool. These cookies are best eaten fresh but can be stored in an airtight container for up to 5 days. You can dust them with icing/confectioners sweetener or drizzle with low carb icing sugar mixture to decorate.
Recipe Notes
Note that you can use a differnt sweetener but erythritol is best to get a crispy crunchier finish to baked goods like cookies. If using a stevia or monk fruit blend, add 2-4 tablespoons depending on your taste. You may need to add a little more almond meal if you do this as the ratio of wet to dry ingredients will have changed.
To use an alternative sweetener such as sugar or coconut sugar, use approximately 1/3-1/2 cup or add to taste.
Nutritional Information
Serving:
1
cookie
|
Calories:
83
kcal
|
Carbohydrates:
1
g
|
Protein:
2
g
|
Fat:
8
g
|
Fiber:
1
g
Note that we calculate our own nutritional values so they may not be precise. Calculate your own if desired. Carb values exclude sugar alcohols such as Erythritol, as they generally have no impact on blood sugar levels. 50% of the carbs from Xylitol is added to nutritional values. This is consistent with industry practice.
Do you want to receive more recipes like this one? Subscribe to our newsletter now!