Sugar Free Lemon Coconut Bars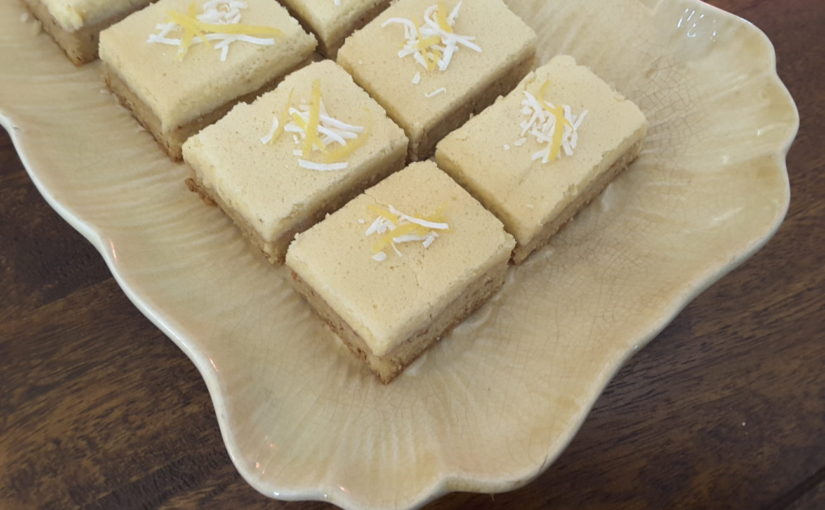 Sugar Free Lemon Coconut Bars
Lately I have been working on a few different slice recipes using lemons. I have gone through a tonne of lemons to get this Sugar Free Lemon Coconut Bars just perfect, so just wait until you try them. They taste absolutely divine! They are also ideal as a follow up to the No Bake Lemon Slice that featured recently here on the blog. If you love lemon and coconut flavors, you are going to absolutely love these delicious Sugar Free Lemon Coconut Bars.
The baked biscuit base is made along the lines of a traditional baked slice recipe base combined with shortbread. This is then topped with a lemon and coconut cream topping that is also baked, and forms a zesty creamy top layer that is a little tart and a little sweet.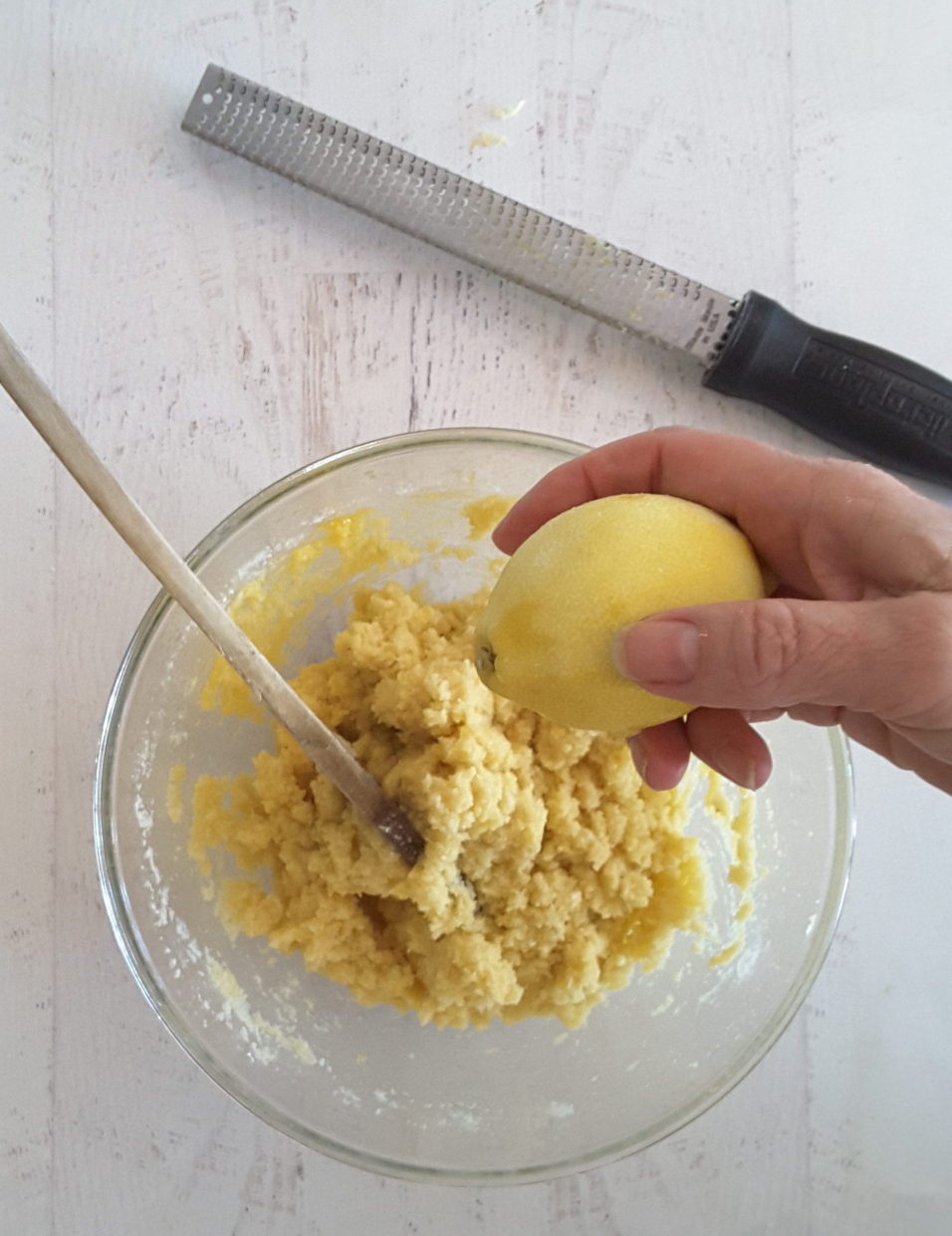 I love the fact that these Sugar Free Lemon Coconut Bars are sugar free and low in carbs. Now that is my kind of slice! Proof again that you still get to eat amazing food even if you are restricting the amount of sugar and carbs in a recipe.
Sweetener Variations
Feel free to use a different sweetener in this recipe. If you use a different type of sweetener, make sure that you add the correct amount, as they all have varying degrees of sweetness. Stevia Erythritol Blends and Monk Fruit Erythritol blends are a lot sweeter than Erythritol and Xylitol, therefore you use less of them. For example, in this recipe you could replace the Erythritol with about the equivalent Xylitol.  Switching to a Stevia blend or Monk Fruit blend  would mean you would probably only have to add about 2 tablespoons to both the base and the filling.
Sweetener blends are generally sweeter than Erythritol and Xylitol. Make sure you read the packaging to work out what the sweetness ratio is in comparison to sugar before adding to a recipe. Be conservative if you can be as you can always add more but cannot remove it once added.
Often I use a specific sweetener because of the qualities it can add to the recipe, ie., Xylitol can create more of a fudgy texture, while Erythritol can crispen up baked goods . If the sweetener is really imperative to the recipe, I will let you know, otherwise generally you can use alternative sweeteners in these recipes. Bear in mind though that the testing carried out on the recipe is done with the sweetener listed in the ingredients, so do try to use it if you can.
Sweeten To Your Taste
Most of my recipes are not overly sweet, so if you are after a sweeter result, you may want to add additional sweetener. I do this intentionally, as my aim is to reduce my sweet tooth and use minimal sweetener wherever I can. Make sure you try the mixture first before adding any additional sweetener as the recipe may actually be sweet enough as it is.
If you haven't tried the recently posted recipe for a No Bake Lemon Slice, make sure you check it out. I managed to create a simple to make sugar free version of condensed milk to bind the recipe, and it worked an absolute treat. It tastes just like a regular no bake lemon slice.
For all of you citrus/lemon lovers, I think you are going to love these recipes. I hope you get around to making them.
Kxx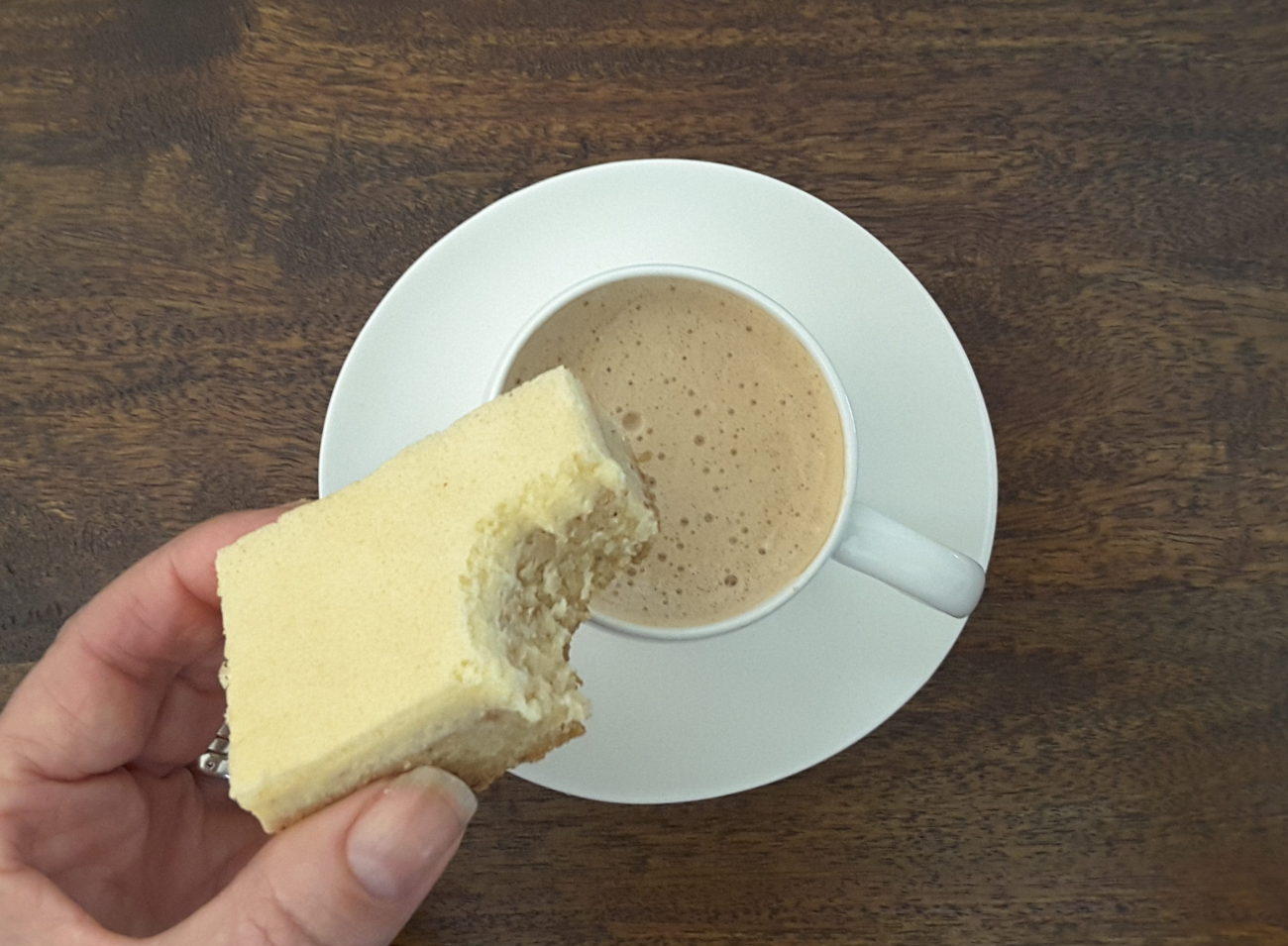 Ingredients
Lemon Topping
3

large

eggs

1/2

cup

coconut cream-no added sugar

juice of 2 medium lemons

zest of 1 lemon

1/2

teaspoon

vanilla extract

-I like to use this one

1/2

cup

almond flour

pinch

salt
Instructions
Preheat the oven to 160 C/ 350 F Fan Forced
Make The Shortbread Base
Mix all of the dry ingredients together.  Add the grated lemon zest, vanilla extract, egg and melted butter and mix until well combined.

Press into an 8" x 8" baking pan lined with quality baking paper.

Bake for 20 minutes and remove from oven. Meanwhile prepare the filling.
Prepare The Lemon Topping
Beat the eggs till well combined. Add remaining ingredients and beat until well combined but take care not to over aerate.

Pour the filling straight over the base, even if it is hot, and return to the oven straight away. Bake for a further 20 minutes and allow to cool on the bench for an hour.

Refrigerate for 1-2 hours before slicing into approximately 20 bars.
Variation
I have given the option of using desiccated coconut in the base if you would like to have a bit more texture and coconut flavor. Simply switch the coconut flour for the desiccated coconut.
Recipe Notes
Garnish with a dusting of low carb confectioners sweetener or some grated lemon rind and shredded coconut.
If the shortbread base is a little dry, simply add 1 or 2 more tablespoons of melted butter. This can occur due to some brands of coconut flour and/or almond flour/almond meal being dryer than others.
Nutritional Information
Serving:
1
serve
|
Calories:
168
kcal
|
Carbohydrates:
2
g
|
Protein:
4
g
|
Fat:
15
g
|
Fiber:
2
g
Note that we calculate our own nutritional values so they may not be precise. Calculate your own if desired. Carb values exclude sugar alcohols such as Erythritol, as they generally have no impact on blood sugar levels. 50% of the carbs from Xylitol is added to nutritional values. This is consistent with industry practice.
Do you want to receive more recipes like this one? Subscribe to our newsletter now!