Low Carb Almond Cranberry Biscotti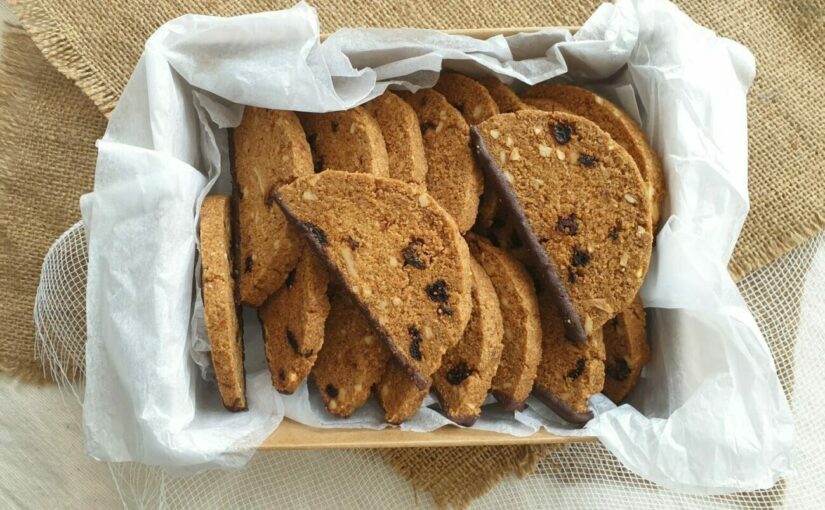 Low Carb Almond Cranberry Biscotti
Easy to make, healthy and low in carbs, this Low Carb Almond Cranberry Biscotti Recipe is absolutely delicious. If you follow my blog then you know what a coffee fiend I am and that I enjoy the occasional treat to go with my coffee. Well these go absolutely perfectly with a cup of tea or coffee. Low in carbs, sugar free and gluten free, they are also fairly robust so travel well for a snack on the go.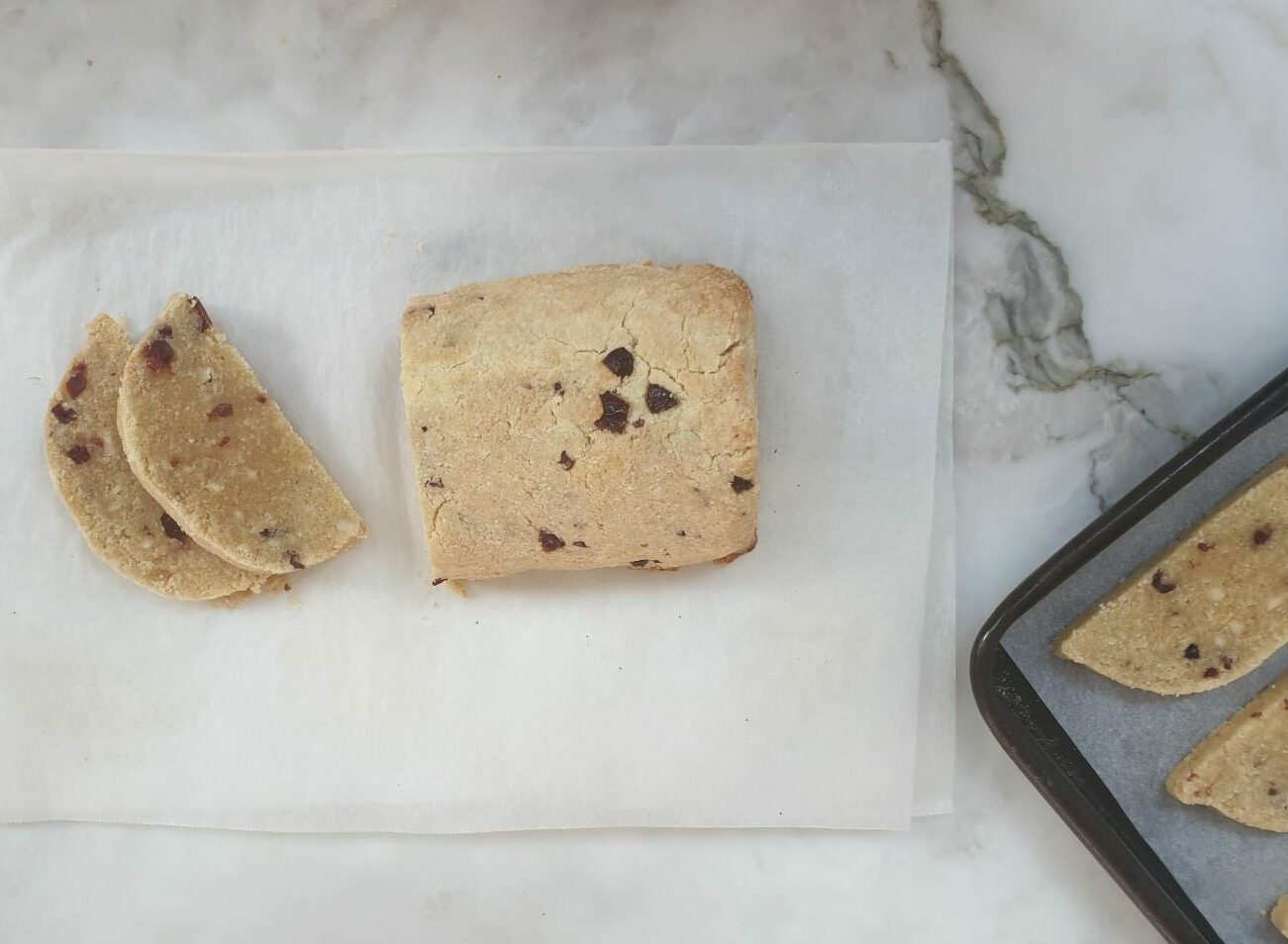 Variations
My favorite way to eat these Low Carb Almond Cranberry Biscotti is as they come straight from the oven. You also have the option to dip them in dark chocolate for variation. If you don't have slivered almonds, you can switch them for blanched almonds or pistachio. Cranberries are the perfect low carb fruit option for this recipe so I wouldn't switch them for any other fruit.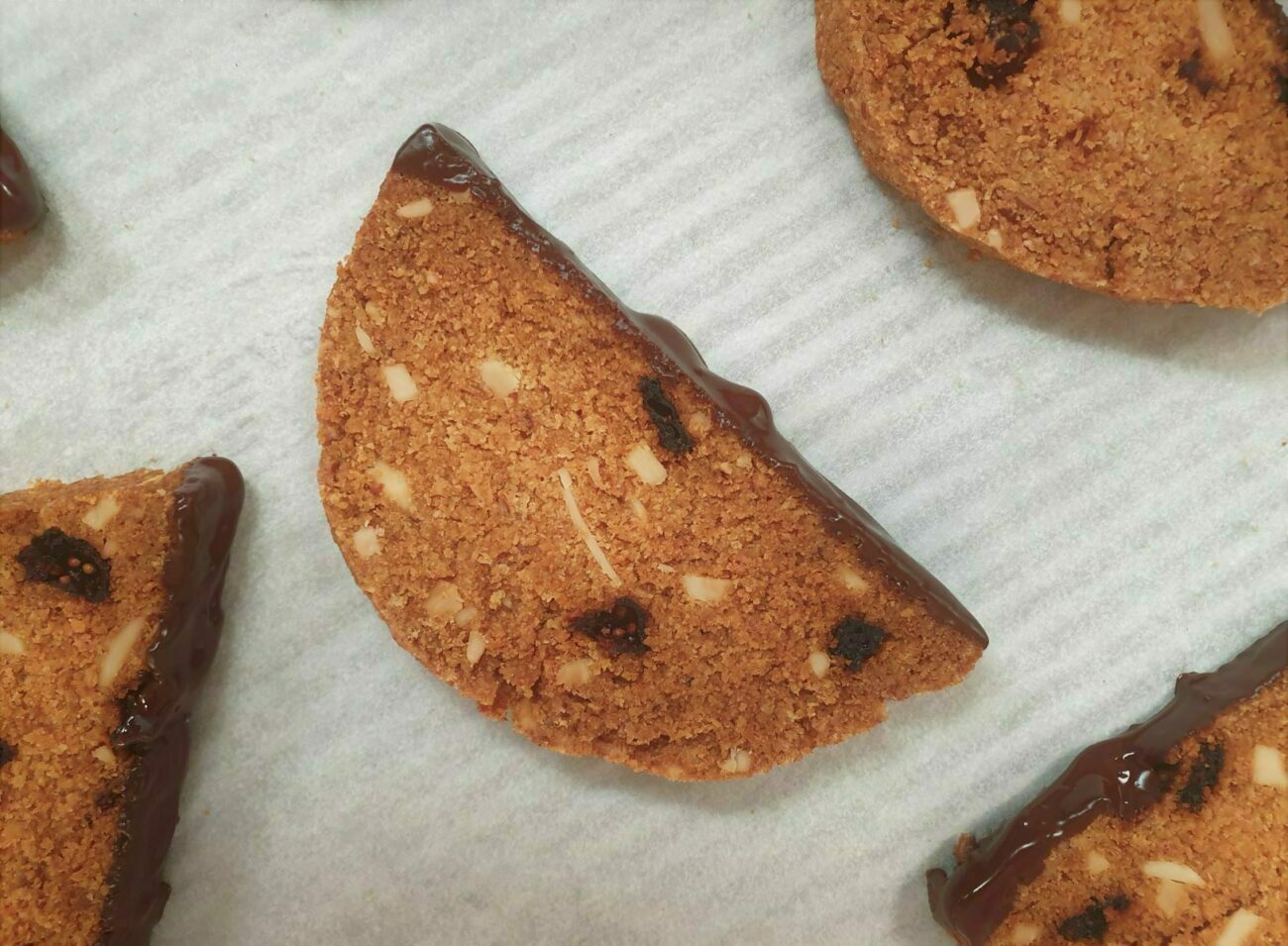 Recipe Tips
Make sure to follow the recipe, especially when it comes to allowing the biscotti log to cool before cutting. If you try to cut the log while it's warm, your knife will jag on the cranberries and nuts and your slices will crumble. Although it appears counterintuitive to wrap in clingwrap as you want dry biscotti, this is also a step that helps prevent crumbling.
Drying Times
The amount of time it takes your Low Crab Almond Cranberry Biscotti to dry out when it's been sliced and returned to the oven will vary. Although I've specified times, go by the feel of your biscotti and leave them until they have dried out. This could mean they brown up a little but this doesn't detract from the wonderful taste of these Low Carb Almond Cranberry Biscotti at all. If you don't dry the biscotti out then the shelf life will not be very long. The drier your biscotti, the longer you can store it for.
Edible Gifts
While I love to make a batch of these on hand in the pantry, people also love to receive these as gifts. Whether it be for a birthday, special occasion, Christmas or just a thank you, I know I would love to receive a batch of these. If you are looking for other edible gift ideas, you might find some inspiration from some of these recipes.
Low Carb Shortbread Cookies
Ginger Spice Cookies
Dukkah
From scratch spice mixes- BBQ, Mexican and Moroccan
Harissa Paste
Rocky Road Christmas Tree
Low Carb Rocky Road
Raspberry Dark Chocolate Chia Balls
Dark Chocolate Raspberry Cheesecake Balls
Chocolate Hazelnut Balls aka Ferrero Rocher Balls
Wasabi Almonds
Tamari Almonds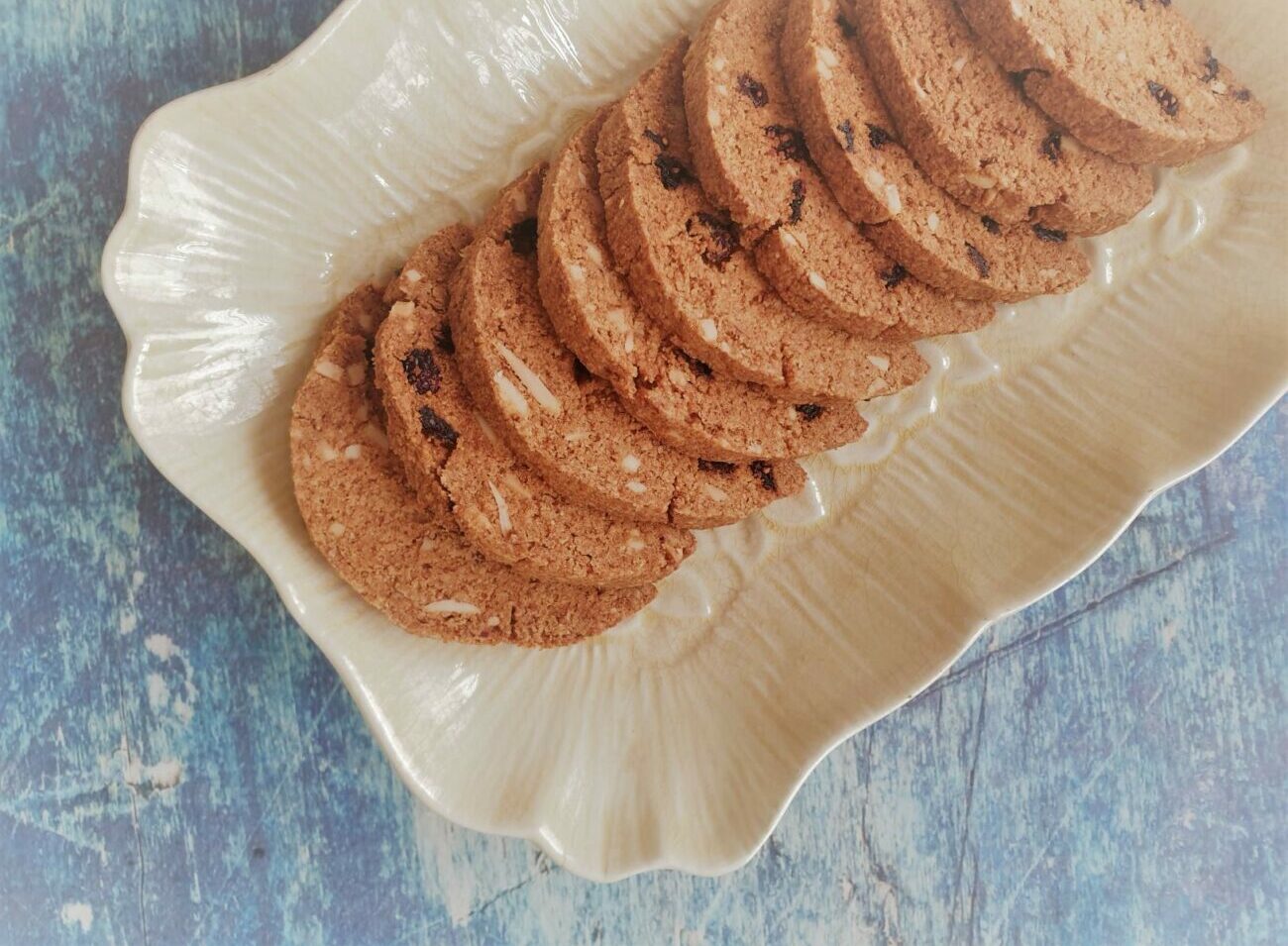 Ingredients
3

tablespoons

coconut flour

½

cup

erythritol

1

teaspoon

psyllium powder

or 1 teaspoon xanthan gum

1

teaspoon

baking powder

¼

cup

slivered almonds

2

tablespoons

orange zest

2

large

eggs

1

teaspoon

vanilla extract

50

gms

melted butter

A pinch of salt
Instructions
Combine all of the dry ingredients together ensuring the baking powder and psyllium powder are well mixed in.

Add the eggs, melted butter, orange zest and vanilla extract to the dry ingredients. Mix until well combined.

Use your hands to shape into a log approximately 25-30 cms/9-12" long. Round off the edges of your log to create a semi circle biscotti shape and compress your log to remove any air holes.

Bake at 160 C/ 320 F fan forced for 30 minutes or until the log has browned slightly on the outside.

Allow the biscotti log to cool to room temperature. Wrap in cling wrap and place in the fridge for about 1 hour. Slice your log into 1 cm/0.4" slices and place on baking paper without touching.

Reduce your oven down to 120 C/250 F fan forced and bake for approximately 20-25 minutes on each side, or until your biscotti has dried out. Turn the oven off and leave the door ajar and leave your biscotti in the oven to dry out further is it is still moist.

If you used erythritol in the recipe, the biscotti will continue to crisp up as they cool. Store your biscotti in an airtight container.
Recipe Notes
Add 1 teaspoon of cinnamon for a cinnamon spice flavor.
Switch erythritol for 1/4- 1/2 cup of a monk fruit or stevia blend sweetener or adjust sweetener to suit your taste. 1/2 cup of coconut sugar can also be used for a paleo option.
If you omit the psyllium husk/ xanthan powder you will need to handle your biscotti slices with extreme care as they will be more crumbly.
For a dark chocolate drizzle/dip, melt 50 gms dark chocolate and dip the base of the cooled biscotti into the chocolate. You can also drizzle the biscotti with the dark chocolate. Allow to set by leaving on baking paper until the chocolate firms up.
Nutritional Information
Serving:
1
serve
|
Calories:
88
kcal
|
Carbohydrates:
3.8
g
|
Protein:
2
g
|
Fat:
7
g
|
Fiber:
1.1
g
Note that we calculate our own nutritional values so they may not be precise. Calculate your own if desired. Carb values exclude sugar alcohols such as Erythritol, as they generally have no impact on blood sugar levels. 50% of the carbs from Xylitol is added to nutritional values. This is consistent with industry practice.
Do you want to receive more recipes like this one? Subscribe to our newsletter now!