Low Carb Creamy No Rice Pudding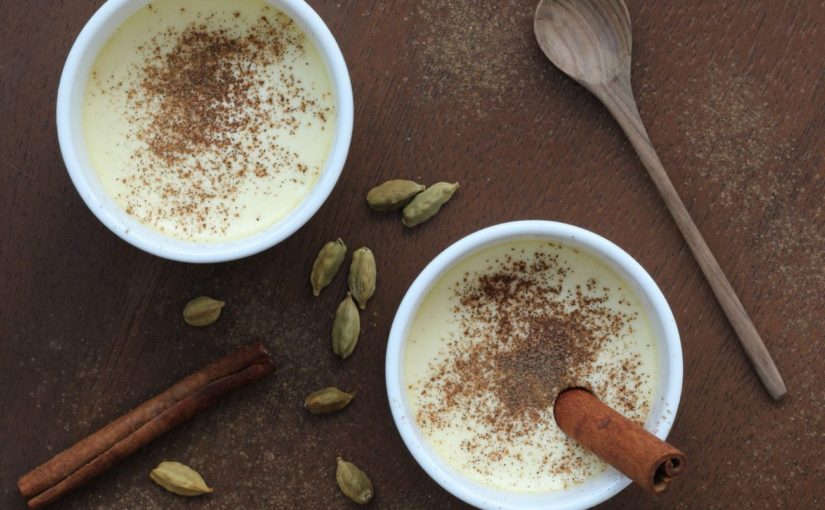 Low Carb Creamy No Rice Pudding
These delicious creamy pots of Low Carb Creamy No Rice Pudding taste absolutely divine. You would be hard pressed to guess that you weren't eating rice pudding, as the flavors are sensational. They taste like a cross between a rice rice pudding and a delicious creamy baked custard. The texture is created by using cottage cheese to replace the rice, which it does beautifully. I also love the benefits that using cottage cheese adds to the recipe.
This lovely recipe is really simple to throw together so you really can't go wrong making them. So there are no excuses for any of you who declare that you can't cook. Low Carb Creamy No Rice Puddings are the perfect healthy, low carb treat or dessert to have in the fridge. Because of the ingredients, they are even healthy enough to have for breakfast. Grab a pot from the fridge as you run out the door and they would be absolutely perfect for breakfast on the run.
A Great Source of Protein
Because of the combination of the eggs and the cottage cheese used in this recipe, these little pots pack a powerful protein punch. They would be perfect for anyone trying to increase their protein intake without consuming meat, which also makes them great for any vegetarians as well.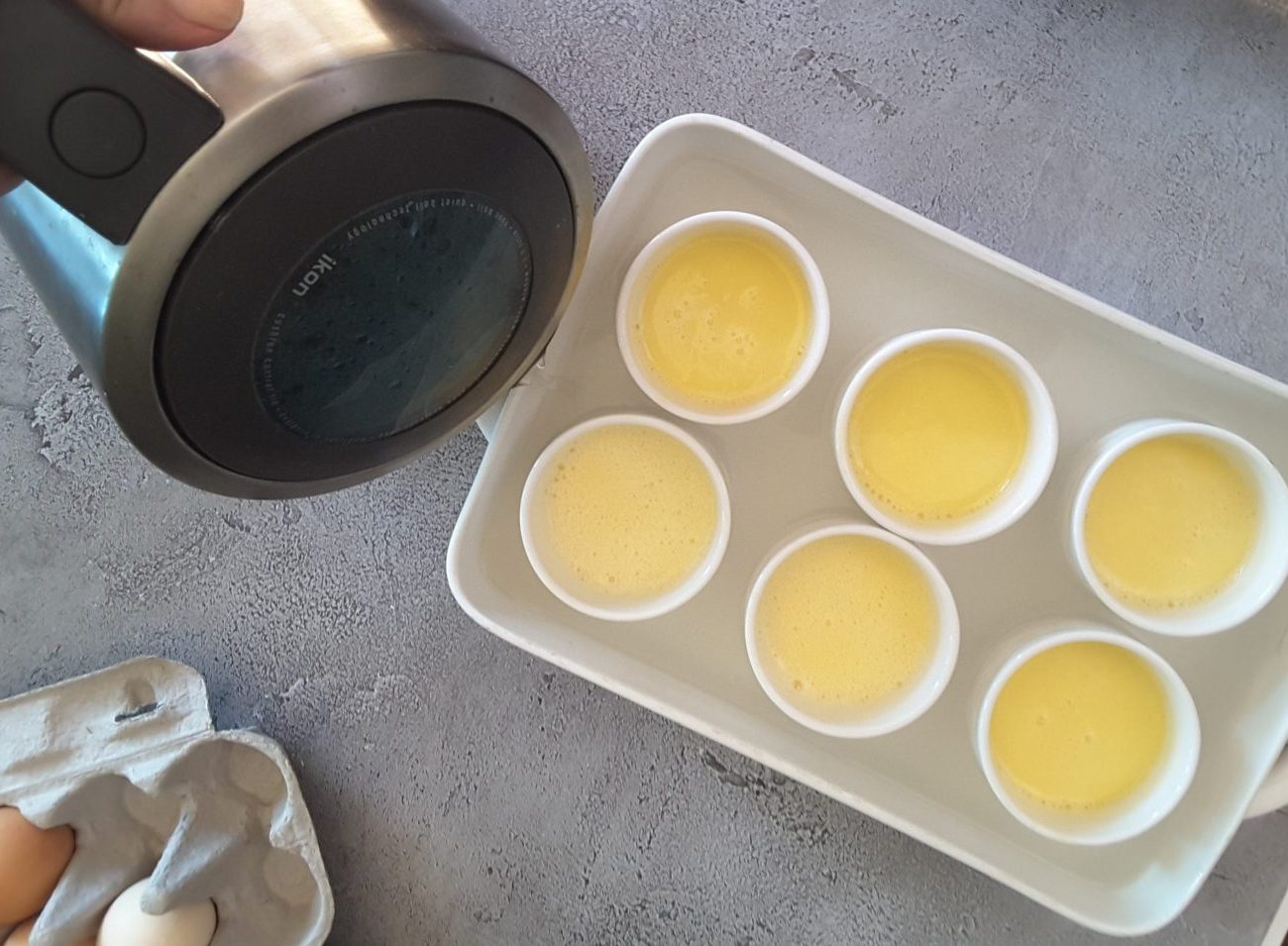 How To Serve These Little Pots of Creamy Delight
Low Carb No Rice Pudding tastes great served just as they are, out of the oven without any toppings. They also taste lovely served with a dollop of freshly whipped cream and some fresh berries. They will store in the fridge for up to 4 days, so take advantage of having great tasting healthy treats in the fridge if you have leftovers.
Feel free to halve the recipe if you are only cooking for 1 or 2….but I think you are going to wish you had made more. If you like the look of this recipe, make sure you try the amazing recipe for Sugar Free Creme Brulee as well.
I really urge you to give these a try, as the flavors are pretty amazing. These would also be a lovely healthy dessert, breakfast or snack to serve to children as well.
Kxx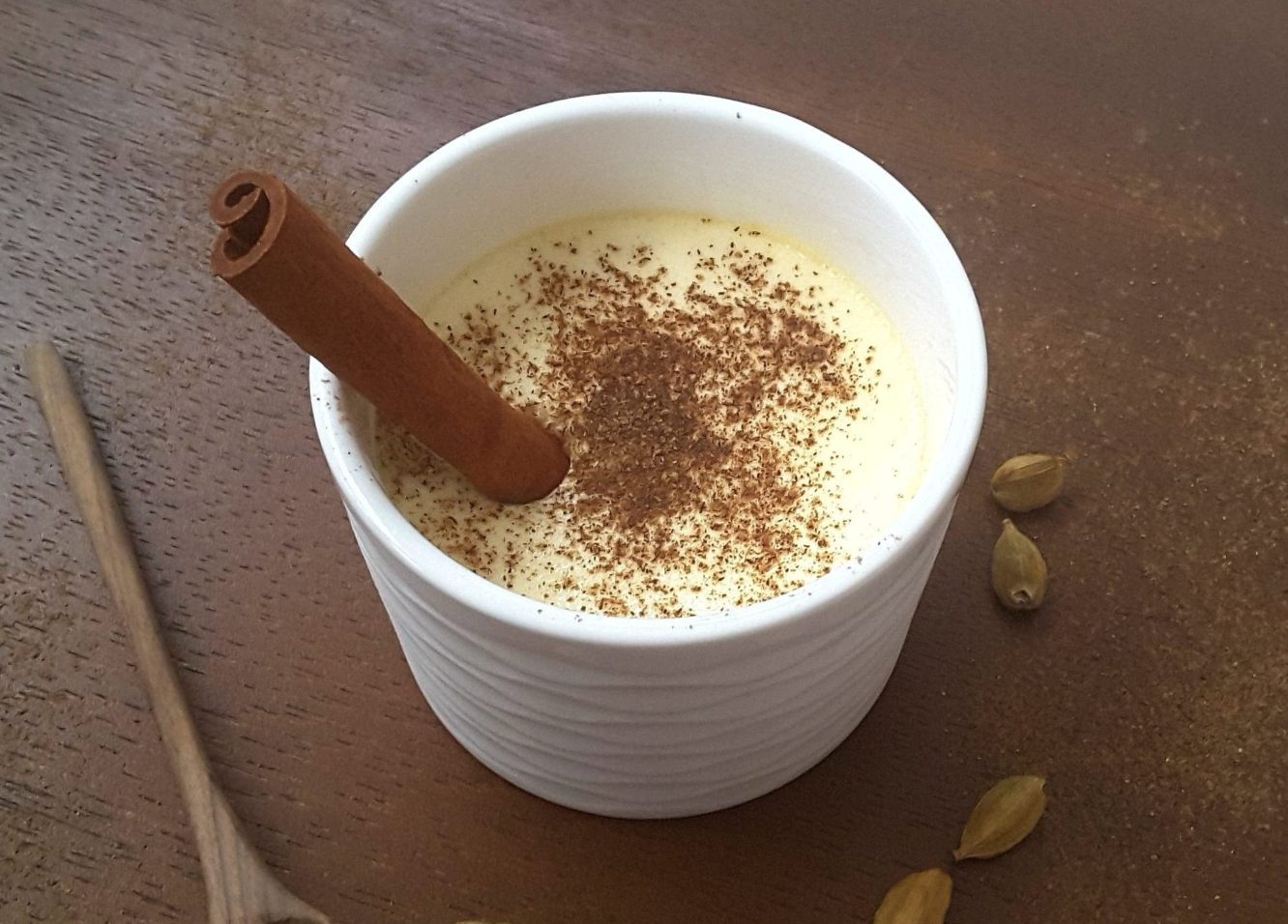 Ingredients
300

mls

pure cream/heavy cream

300

mls

cottage cheese full fat

1/3

cup

water

4

large eggs

1

teaspoon

vanilla extract

1

tablespoon

stevia erythritol blend

or monk fruit and erythritol blend

A pinch salt

nutmeg or cinnamon for dusting tops
Instructions
Preheat the oven to 160 C/320 F

Whisk the eggs until well mixed. Whisk in the cream, water, sweetener (to taste and optional,) salt and vanilla extract until well combined.

Very gently fold through the cottage cheese trying not to make the mix smooth.

Divide amongst 6 ramekins that hold approximate 200 mls/ 7 oz. You may have to use a spoon to evenly distribute the cottage cheese. Dust with powdered cinnamon or nutmeg if desired.

Place the ramkins in a baking tray with higher sides. Pour boiling water up to about 2/3's of the way up the side of the ramekins.

Bake in the oven for about 30-40 minutes or until puddings are slightly jiggly but set. Serve warm or cold.
Recipe Notes
Sub half of the cream for unsweetened coconut cream.
You can use between 250 gms- 300 gms cottage cheese, depending on the size of the container available. It will not impact on the end result.
Don't add sweetener if desired, alternatively, sweeten it to taste with alternative sweetener. You can also switch the stevia blend for 1/4 cup of erythritol, or sweeten to own taste.
Nutritional Information
Serving:
1
serve
|
Calories:
263
kcal
|
Carbohydrates:
4
g
|
Protein:
11
g
|
Fat:
22
g
|
Fiber:
11
g
Note that we calculate our own nutritional values so they may not be precise. Calculate your own if desired. Carb values exclude sugar alcohols such as Erythritol, as they generally have no impact on blood sugar levels. 50% of the carbs from Xylitol is added to nutritional values. This is consistent with industry practice.
Do you want to receive more recipes like this one? Subscribe to our newsletter now!