Sugar Free Creme Brulee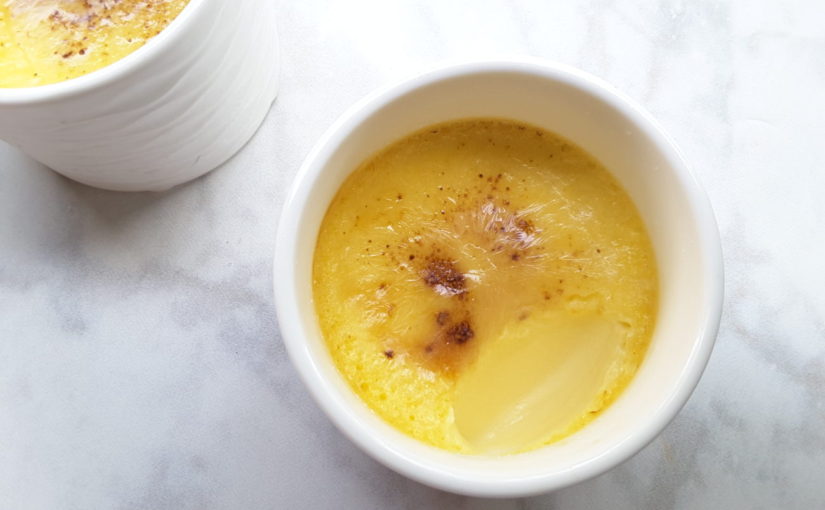 Creme Brulee is a favorite dessert of mine but is off limits because of the sugar content. I have not been able to find a creme brulee that fits in with my sugar free life so decided to start working on a recipe. I have been playing with this recipe for a few weeks now, and must admit that I have been surprised at the results. You are going to discover that a sugar free creme brulee is not a compromise at all. The end result is truly superb, and you are going to love this recipe.
Lots of Egg Yolks
For a really creamy texture in this recipe for a Sugar Free Creme Brulee, I have used 6 egg yolks. The end result is a delectably, rich custard that tastes divine. You could reduce the number of egg yolks down to a minimum of 4 yolks if you wish to and the creme brulee will still set. They will not be anywhere near as rich and creamy though, so I would only reduce them out of absolute necessity.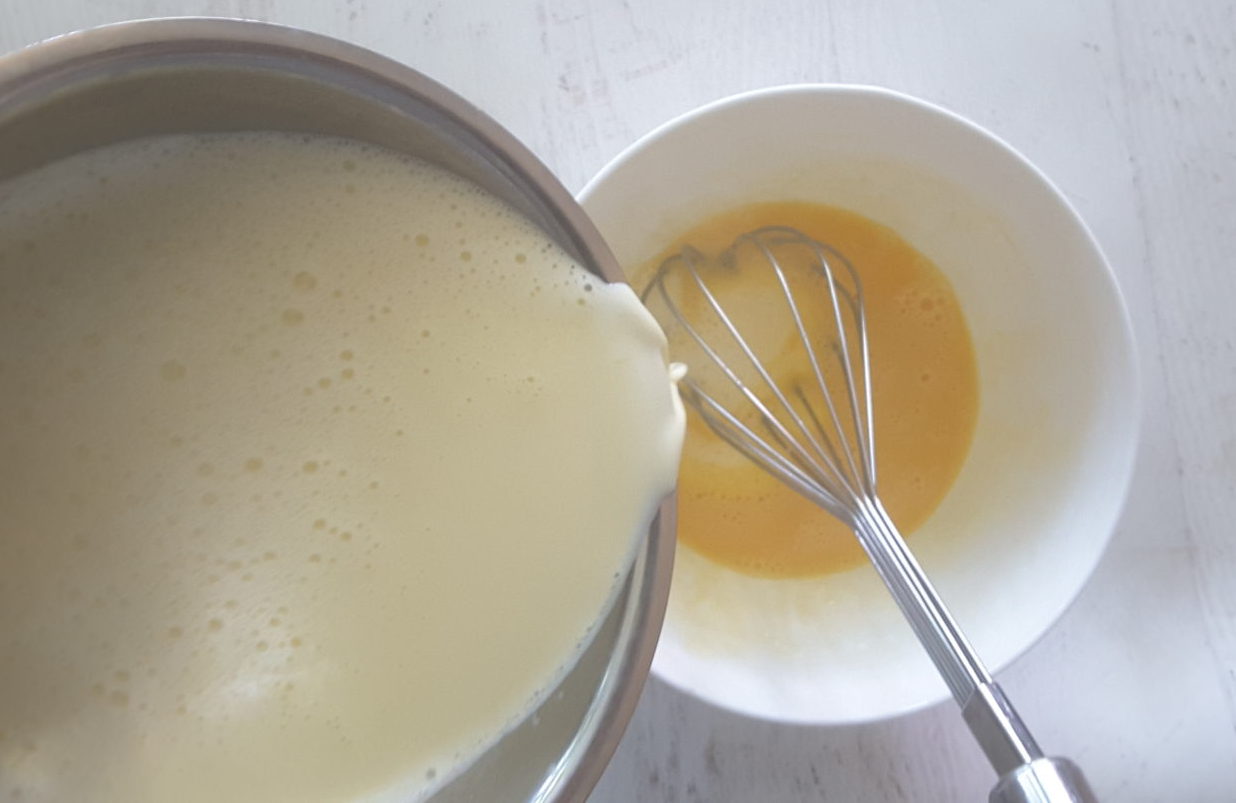 Sweetener in Sugar Free Creme Brulee
The sweetener I used in the brulee base is Erythritol. You can switch it for an alternative sweetener if you wish or need to. Just make sure that you use the correct amount of a substitute, so that you don't over sweeten the recipe. If using an Erythritol Stevia blend for example, you may need to reduce the amount down to 2-3 tablespoons. As a rough guide, and depending on your taste, it should be the equivalent of approximately 1/4 cup sugar.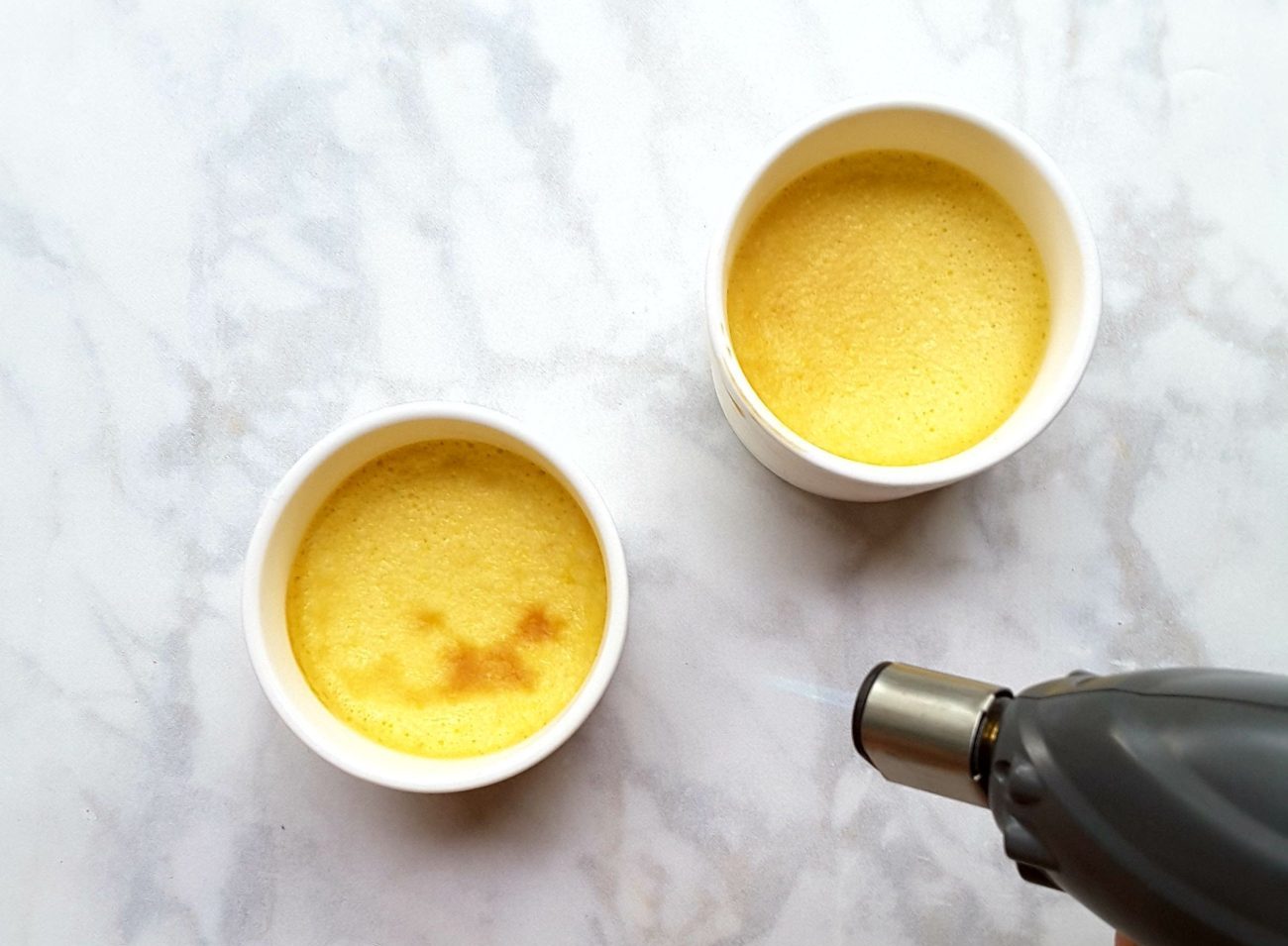 Tips For A Crunchy Caramelized Topping
If you want to add a caramelized topping with a kitchen blow torch, then I advise you to only use Erythritol to sprinkle on top. Stevia will not caramelize under heat like Erythritol does, so there is no point in using it as the topping. You can use either a granulated or a powdered Erythritol to achieve this result, although you will get better results with a powdered form. Note that you can enjoy these without caramelizing the topping if you don't have a kitchen torch. There is no need to add any additional sweetener topping if you aren't going to brown it off.
You may also find that sometimes, once once baked, the creme brulee will have a natural slightly crusty topping as well. Different types of Erythritol can behave in strange ways at times but this doesn't impact on the end result. The baked creme below is still rich, creamy and smooth but the sugar occasionally crystallizes on top.
I actually love it when I end up with this result, as I end up with my crispy topping on my brulee without any additional effort. You can eat the creme brulee as they are or you can torch the topping until it browns slightly.  You can also add more Erythritol if you wish to, and brown it with the torch as well.
To Serve
Serve Sugar Free Creme Brulee simply on it's own to savour the wonderful flavors. You could also top it with some fresh whipped cream for a wonderful contrast of flavors. It doesn't need to be served with anything more than that.
Simplicity at it's best!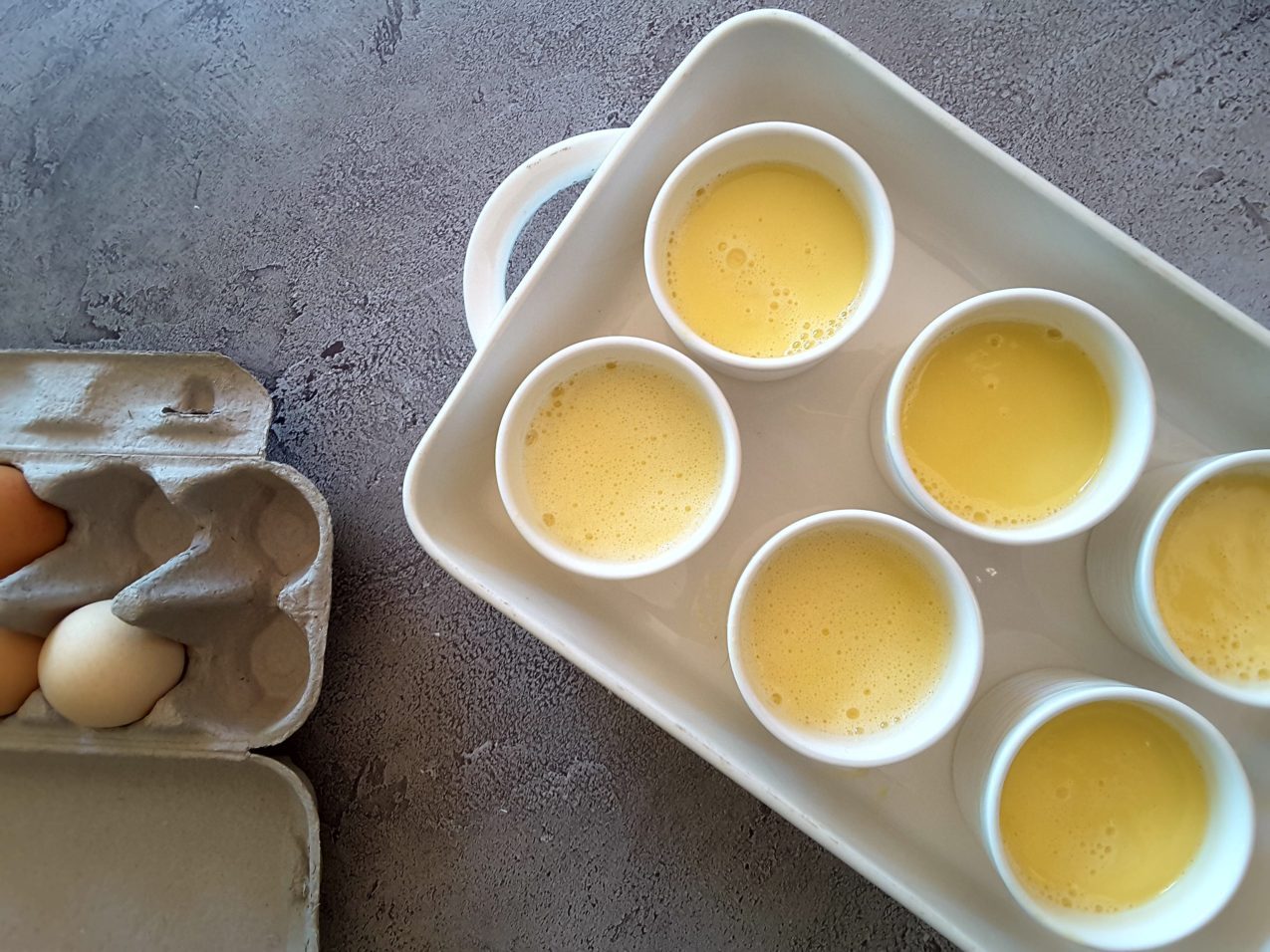 Ingredients
Caramelized Topping Ingredients
1-2

teaspoons

powdered Erythritol for caramelized topping

optional
Instructions
Preheat oven to 150 C/ 300 F fan forced.

Heat the cream, Erythritol and vanilla extract until just below boiling point. Remove from heat once it starts to bubble. Do not allow to boil!

Whisk the egg yolks and the salt together in a medium sized mixing bowl. Temper the eggs, by slowly pouring the heated cream mixture into the eggs. Continue whisking the egg and cream mix as you do this, to prevent splitting, until all of the cream has been added.

Place 6 ramekins in a baking tray and top up evenly with the creme mixture. Pour boiling water into the baking dish until it comes up to about the mid point on the ramekin.

Place the baking dish in the centre of the oven and bake for 45 minutes. Once cooked, remove from the oven and allow to cool in the water in the baking tray. Place creme brulee pots in the fridge for a minimum of 4 hours prior to serving.
To Caramelize the Sweetener Topping
Sprinkle the powdered Erythritol amongst the 6 ramekins. Using a kitchen blow torch, torch the sugar until it browns slightly. Note that this is optional so omit if you don't have a kitchen blow torch.

Creme Brulee tastes amazing served simply on their own. You can also top them with some fresh whipped cream.
Recipe Notes
I highly recommend that you powder your Erythritol to use for the caramelised topping. Simply grind in a food processor or blender. I use my Nutribullet to do this.
Nutritional Information
Serving:
1
serve
|
Calories:
333
kcal
|
Carbohydrates:
4
g
|
Protein:
5
g
|
Fat:
34
g
Note that we calculate our own nutritional values so they may not be precise. Calculate your own if desired. Carb values exclude sugar alcohols such as Erythritol, as they generally have no impact on blood sugar levels. 50% of the carbs from Xylitol is added to nutritional values. This is consistent with industry practice.
Do you want to receive more recipes like this one? Subscribe to our newsletter now!