Low Carb Peanut Butter Cookies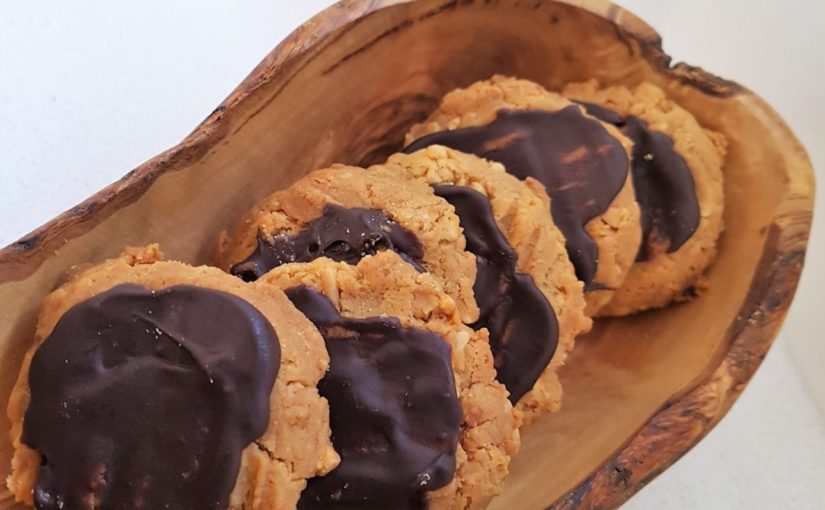 Low Carb Peanut Butter Cookies
This delicious recipe for low carb peanut butter cookies is probably one of the simplest recipes you could ever possibly make. Simply add an egg to some peanut butter, beat in a little low carb sweetener, shape the cookies and bake them in the oven for 10 minutes. Voila..that is all.
Peanuts on a Low Carb Diet
Many people avoid peanuts in their diet as they are actually a legume, and as such are an inflammatory food and can cause inflammation in the body. Peanuts are also very high in calories and as you can mindlessly snack on them, they can add a lot of calories onto your daily calorie count. Just make sure you watch your intake of peanuts if it's an issue for you. I love to use peanut butter occasionally in recipes as well but for the same reason as mentioned above, I do try to watch my intake of it. You can make your own peanut butter to use in this recipe but if you use processed peanut butter, try to make sure you are buying a quality product that doesn't have any sugars added nor any preservatives.
Decorating Low Carb Peanut Butter Cookies
These cookies taste amazing straight from the oven as they or you can decorate these cookies with a little melted dark chocolate. This recipe makes approximately 12 little cookies so I would melt 1 single block (of Lindt) or about 20 gms/ 1 oz of dark chocolate 80% couverture or more, and it would be adequate to drizzle on all of the cookies. Simply melt it in the microwave in 10 second bursts until melted and drizzle or spread a little onto each cookie.
Store these in an airtight container to keep them fresh. I also love to keep these cookies in the freezer and actually eat them while they are still frozen-they actually taste great frozen. I think that I might have tested that theory out by being a little impatient to eat one.
A simple recipe but delicious!
Enjoy
Kx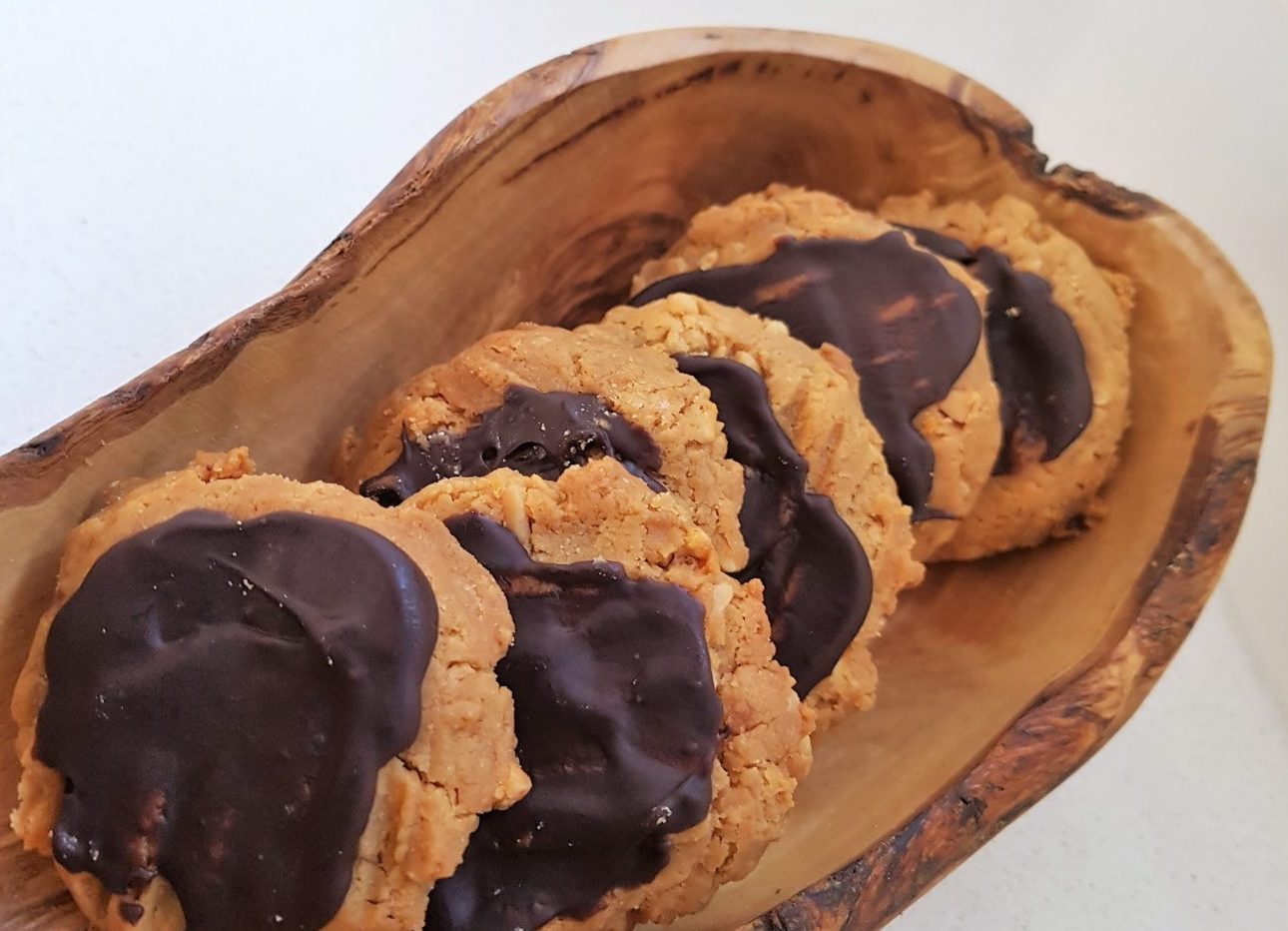 Ingredients
200

gms Peanut Butter- smooth or crunchy

1

tspn Organic Stevia or alternative sweetener

1

large egg
Instructions
Method

Simply mix all ingredients together until well blended.

Using your hands, form into approximately 12 even balls.

Place the balls onto a baking tray lined with baking paper.

Press the balls down to flatten them onto the tray, making sure they aren't touching.

Bake them for 8-10 minutes .

Allow to cool on the tray before removing.

Serving Suggestion

Melt 20 gms dark chocolate 80% couverture in very short 10 second bursts in the microwave until melted. Spread or drizzle the chocolate on top of the cookies once they have cooled.

Alternatively, chop 40 gms of dark chocolate into chips and add to the cookie mix with all other ingredients. Bake as per instructions.

This recipe is ideal for freezing
Recipe Notes
This recipe is ideal for freezing
Nutritional Information
Serving:
1
cookie
|
Calories:
105
kcal
|
Carbohydrates:
4
g
|
Protein:
5
g
|
Fat:
9
g
|
Fiber:
2
g
Note that we calculate our own nutritional values so they may not be precise. Calculate your own if desired. Carb values exclude sugar alcohols such as Erythritol, as they generally have no impact on blood sugar levels. 50% of the carbs from Xylitol is added to nutritional values. This is consistent with industry practice.
Do you want to receive more recipes like this one? Subscribe to our newsletter now!