Keto Coconut Rough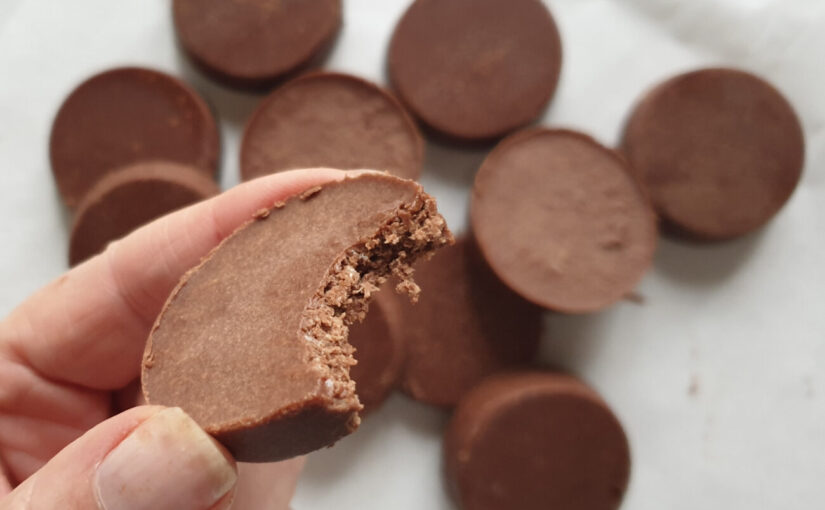 I've been making different versions of a low carb, keto coconut rough for many years now. Often I would simply melt dark chocolate and add desiccated coconut to it. Recently though, I tried some delicious locally made keto chocolates, including one for a milk chocolate coconut rough. While I am definitely a dark chocolate fanatic, the milk chocolate coconut rough bar was absolutely delicious. Lucky for you, as this chocolate was the inspiration for this delicious recipe.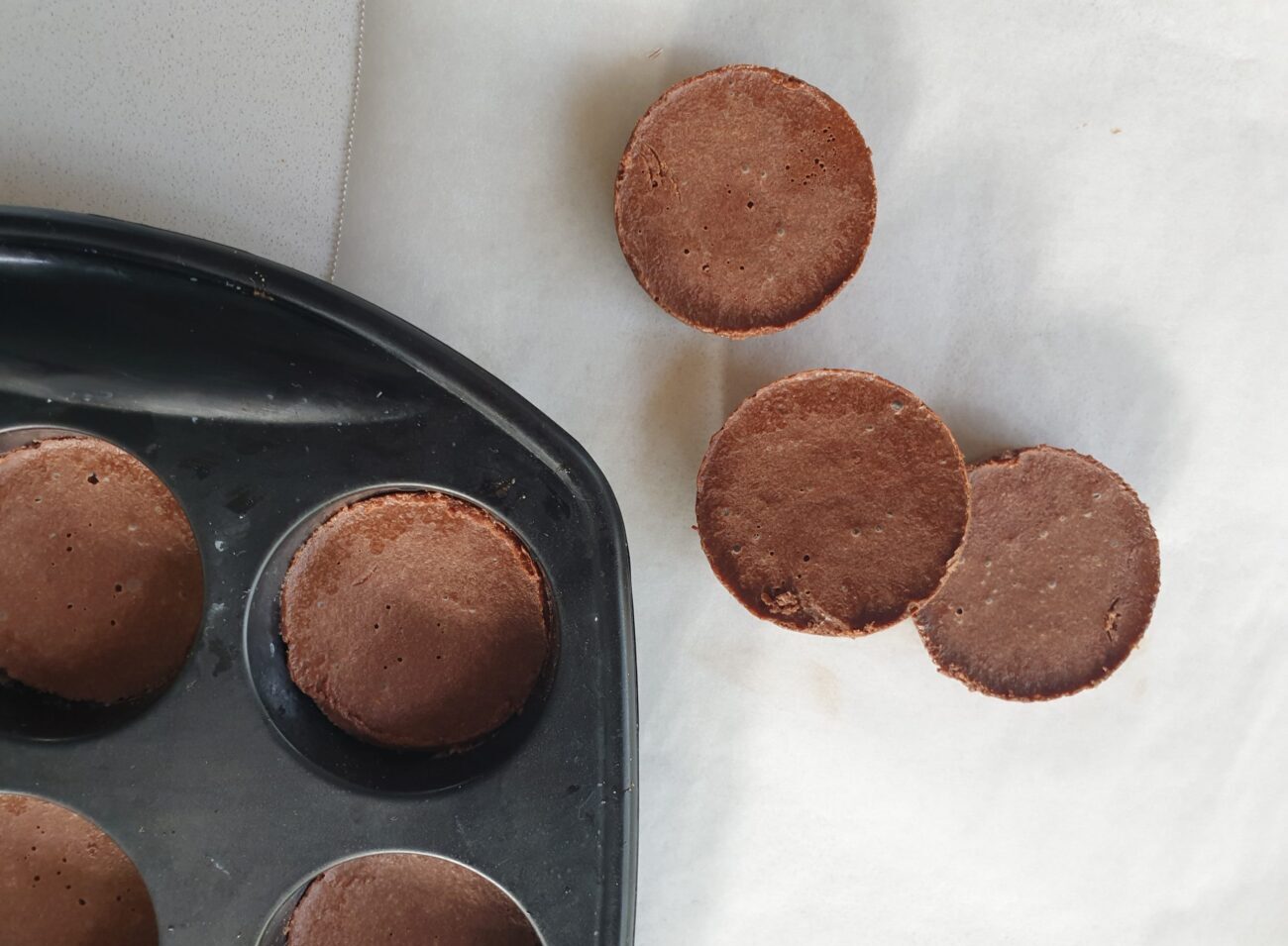 SWEETENERS
Use any form of powdered sweetener in this recipe, which you can easily achieve by blitzing in a food processor or blender. My preferred sweetener is monkfruit,  as I love how neutral the taste is. Another alternative is to use liquid Stevia drops. Add the plain drops or use the coconut flavored drops, such as these ones from Naturally Sweet, here in Australia.
There are a number of you who don't like to add sweeteners of any type to your baking and this recipe works out fabulously without any added. Tweak the recipe to suit your tastes and your dietary requirements, as it is a pretty versatile recipe.
COCONUT BUTTER
Make sure you add the coconut butter to the recipe, as it really adds to the wonderful flavors and texture of this recipe. Coconut butter is one of those must have ingredients to have in your cupboard, especially if you want to create delicious food without added sugars. It is perfect to use in no bake recipes such as this one and is a really healthy natural ingredient that you don't have to feel guilty about.
Coconut butter can be expensive so I try to buy Artisana Coconut Butter from iherb. It's a lovely quality product and is by far the cheapest option that I have found. If you haven't used it before, buy it and try it…trust me, you are going to love it!
MILK CHOCOLATE AND DARK CHOCOLATE IN KETO COCONUT ROUGH
Choose a chocolate that suits your taste. If you like a darker less sweet chocolate then select a higher couverture chocolate such as 80, 85 or 90%. If you are still adjusting to the taste of dark chocolate then you could start off with 70% and slowly try to build yourself up to a higher couverture. Just remember that the lower the number/%, the more sugar the chocolate contains.
The great thing about this keto coconut rough recipe is that by mixing a combination of dark chocolate, coconut oil and coconut butter, you effectively end up with more of a milk chocolate flavor. I like to add some low carb vanilla WPI (whey protein isolate) to the recipe as it also adds to the milk chocolate flavor. If you are happy with a slightly darker/richer taste then you can leave the protein powder-WPI out of the recipe. Feel free also to play around with the mix of coconut oil, coconut butter and dark chocolate as this recipe is very forgiving.
img class="aligncenter wp-image-12708 size-full" src="https://ketohh.com/wp-content/uploads/2020/06/coconut-roughs-1-scaled-e1593071190286.jpg" alt="Keto Coconut Rough" width="1300″ height="955″ />
THE PERFECT KETO LOW CARB TREAT
Enjoy a slice of this deliciously simple to make Keto Chocolate Rough with a cup of coffee, or when you have a craving for chocolate but want to make healthier choices. Not only is the recipe simple to throw together but it also store wonderfully in the fridge and could be frozen as well.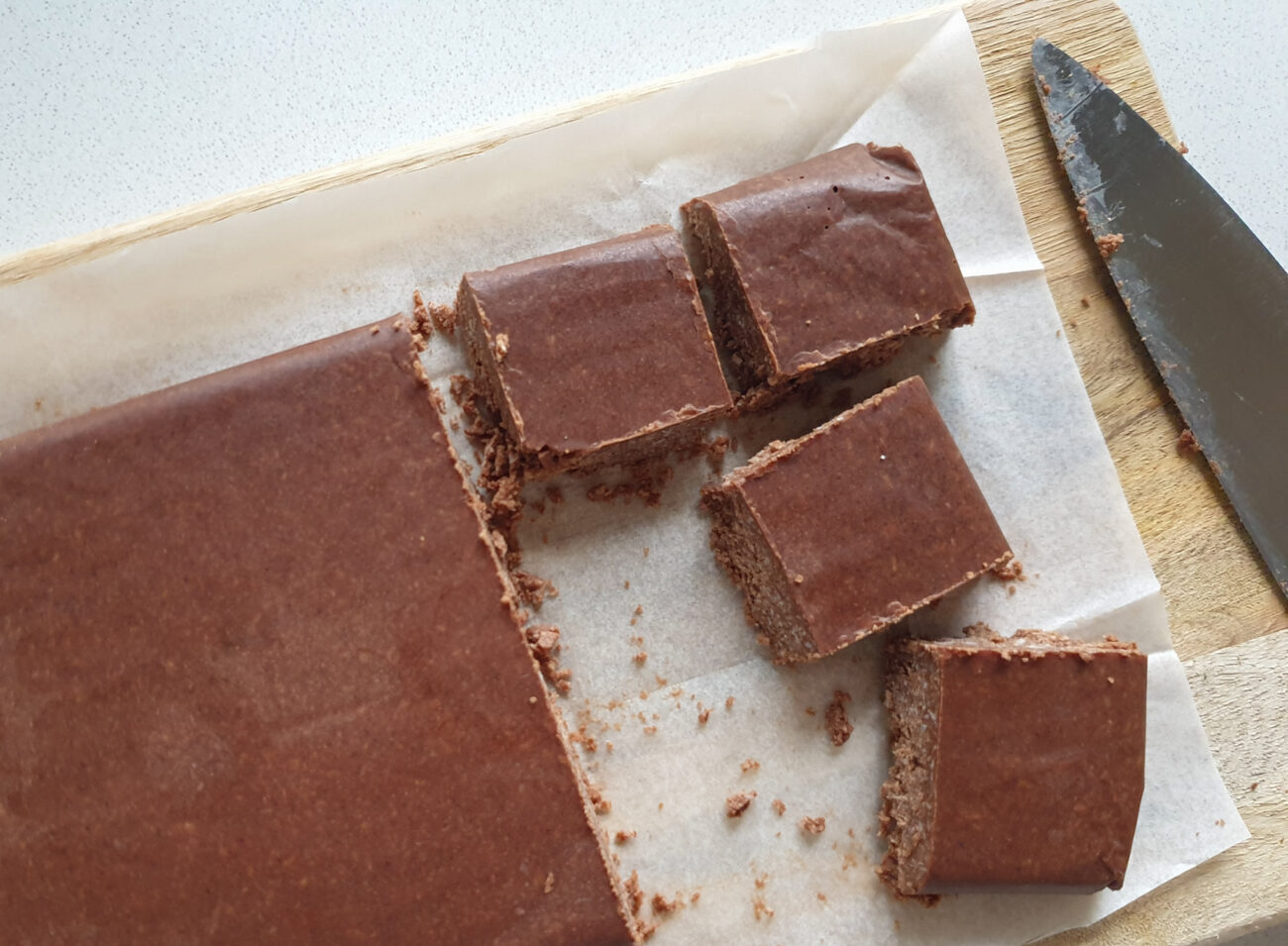 If you are looking for some other delicious sweet treats similar to this one, make sure you also check out some of these other recipes. They are all sugar free, low in carbs and ideal for anyone following a low carb, keto or sugar free way of eating. All of these recipes are also gluten free and free from any artificial flavors or colors.
Sugar Free No Bake Chocolate Slice
Keto Peanut Butter Bliss Balls
Keto Salted Caramel Bliss Balls
Low Carb No Bake Lemon Slice
Enjoy!
Karen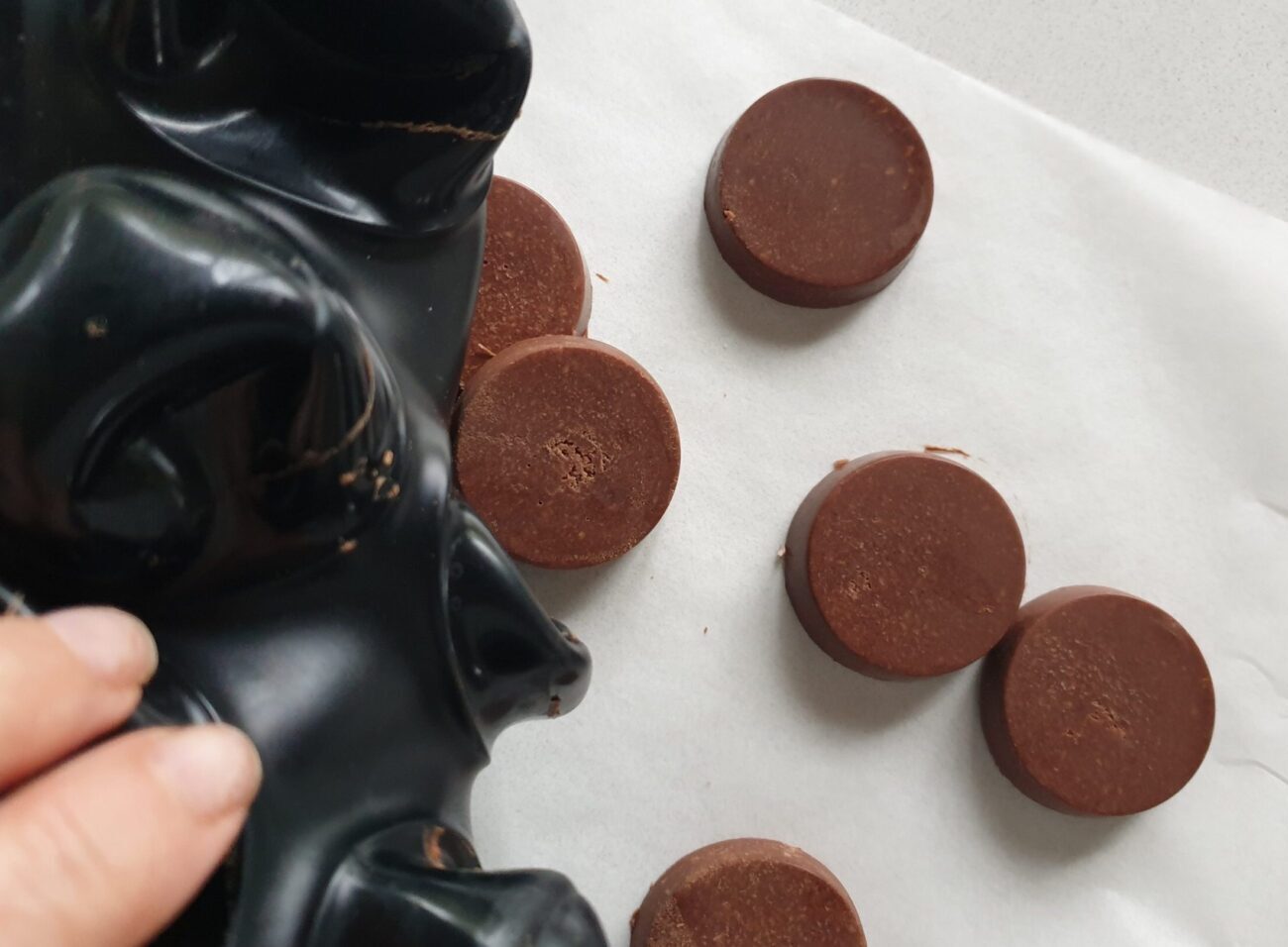 Ingredients
75

gms

coconut oil

75

gms

coconut butter

75

gms

dark chocolate

I like to use Lindt 85% couverture.

1

tablespoon

monkfruit powdered, or preferred sweetener. Liquid drops can also be added including Sweetleaf Coconut Drops.

1

tablespoon

low carb vanilla protein powder (WPI)

powdered

1

cup

desiccated coconut

A pinch of salt
Instructions
Melt the coconut oil and the coconut butter in a saucepan on the stove top or in a microwave oven. Continue until melted and lump free, using a whisk to combine. Remove from heat when melted taking care not to overcook.

Add the dark chocolate and stir well. Microwave or put the pan back on the stove top to melt the chocolate, stirring well. Do not allow to boil or over cook and watch carefully to ensure the mixture doesn't burn. Ensure the chocolate is hot enough to melt any added sweeteners and dissolve added protein powder if using.

While the chocolate mixture is still hot, add the powdered sweetener(or liquid) and powdered protein powder (WPI). Whisk the mixture until it becomes smooth and loses any grittiness. You may need to reheat the chocolate mixture a little to ensure the WPI and sweetener dissolve properly. Allow the mixture to sit for about 5 minutes before stirring thoroughly once more to ensure any additions thoroughly dissolve.

Add the desiccated coconut and salt to the chocolate mixture and stir until well combined.

Spoon into a lined cake loaf pan/small slice tray and allow to set in the fridge. Slice at room temperature to prevent crumbling. Alternatively, spoon into a small silicon patty pan or chocolate mold to create individual rounds, popping them out of the silicon once they have set in the fridge.
Recipe Notes
Omit protein powder for a richer chocolate taste. Add an additional tablespoon for a milder chocolate taste.
Add additional coconut for richer coconut flavors- up to an additional 1/4 cup.
Tweak the ratio of dark chocolate, coconut butter and coconut oil to suit your tastes.
If you are avoiding sweeteners, this recipe works perfectly without any added sweeteners.
To switch powdered sweetener to liquid drops, add about  1/2 a teaspoon of liquid drops or to taste.
Nutritional Information
Serving:
1
slice of 30
|
Calories:
62
kcal
|
Carbohydrates:
1
g
|
Fat:
6
g
|
Fiber:
1
g
Note that we calculate our own nutritional values so they may not be precise. Calculate your own if desired. Carb values exclude sugar alcohols such as Erythritol, as they generally have no impact on blood sugar levels. 50% of the carbs from Xylitol is added to nutritional values. This is consistent with industry practice.
Do you want to receive more recipes like this one? Subscribe to our newsletter now!