Low Carb Peanut Butter Protein Bliss Balls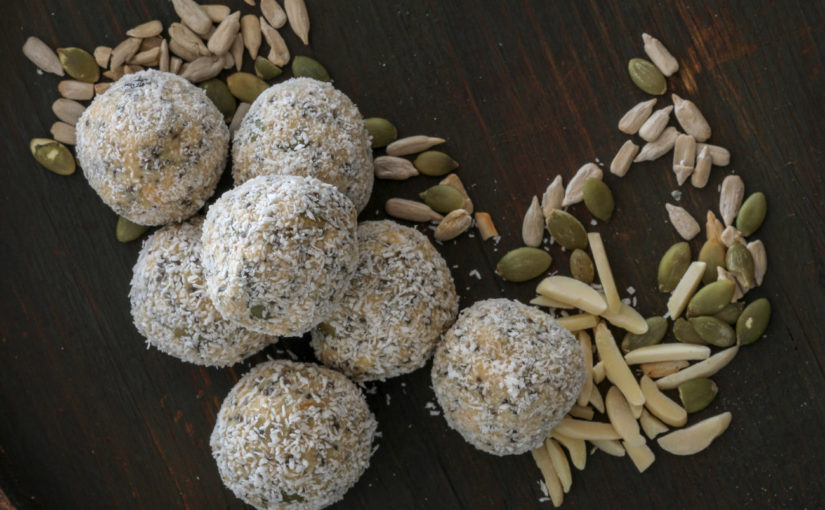 Low Carb Peanut Butter Protein Bliss Balls
This recipe for Low Carb Peanut Butter Protein Bliss Balls is absolutely delicious. This is such a simple recipe to make and trust me, if you are a peanut butter fan, you are going to love these (although they are subtle in flavor so even if you aren't a huge PB fan, I still suggest you try them.) These bliss balls are really versatile. They would be ideal for a wonderful healthy treat for after a workout or are ideal to eat simply as a snack. You could make half a batch if you choose to but I do suggest making the full recipe and freezing some for later, not that they will last that long. Feel free to add more Whey Protein Isolate (WPI) powder if you want to up the amount of protein in the recipe but you may want to omit some almond meal or add a little more water to make sure the recipe is going to still be the right consistency to roll into balls.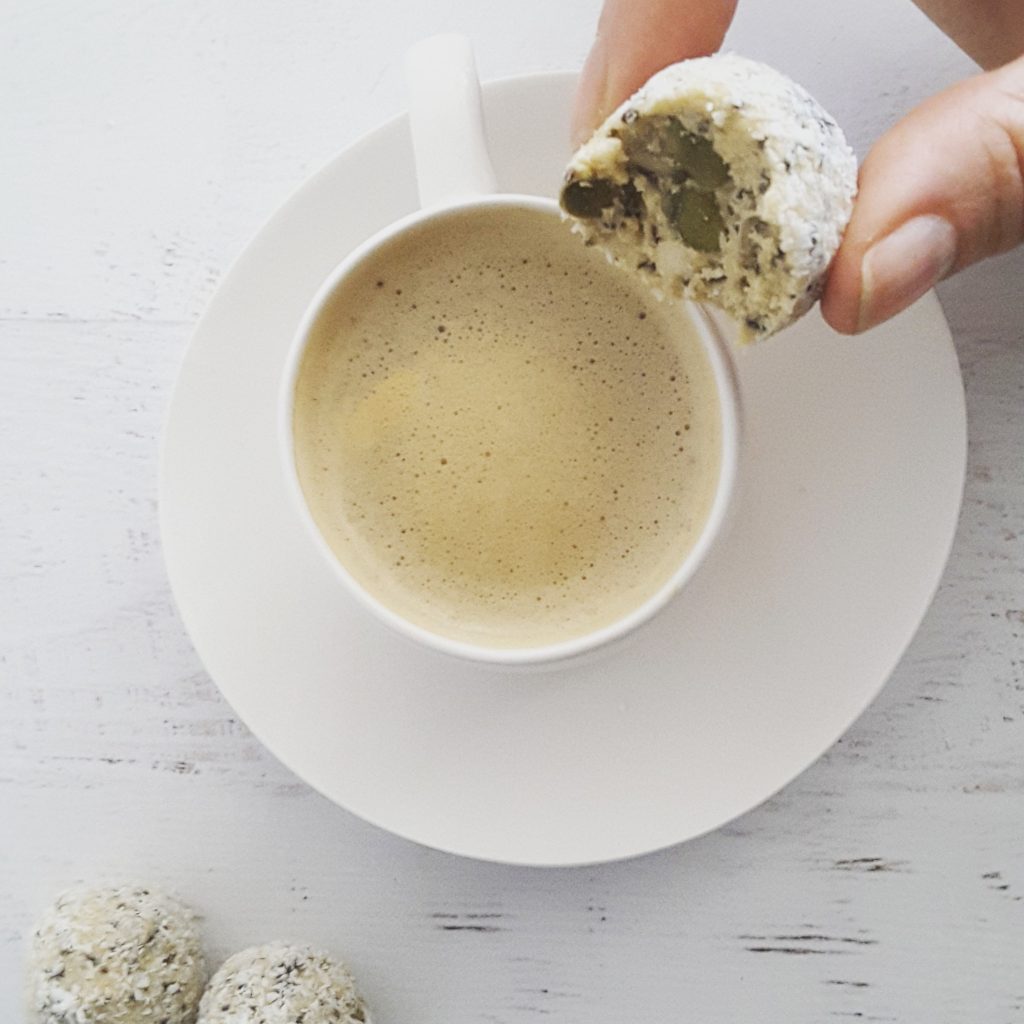 I've boosted the levels of Omega-3's in this recipe to counterbalance the Omega-6 fatty acids that are in the nuts, and have also added some pepita seeds and sunflower seeds to up the nutritional value of the recipe. So these balls not only taste amazing but are good for you as well. They are perfect for Keto and LCHF, as well as anyone who is watching their sugar and carb intake.
I often try to make my bliss ball recipes as healthy as they can be, so I was trying to develop a recipe that had more ingredients in it than just peanut butter and Whey Protein Isolate (WPI.)  I was really surprised at just how well these flavours went together, especially when you have flavor combination of vanilla, peanut butter and all of the other nuts and seeds, that I added to the recipe. Amazingly, it all blends really well together to create an absolutely delicious bliss ball. These babies are going to be a common feature in my freezer from now on. I just need to make sure I don't eat too many of them…..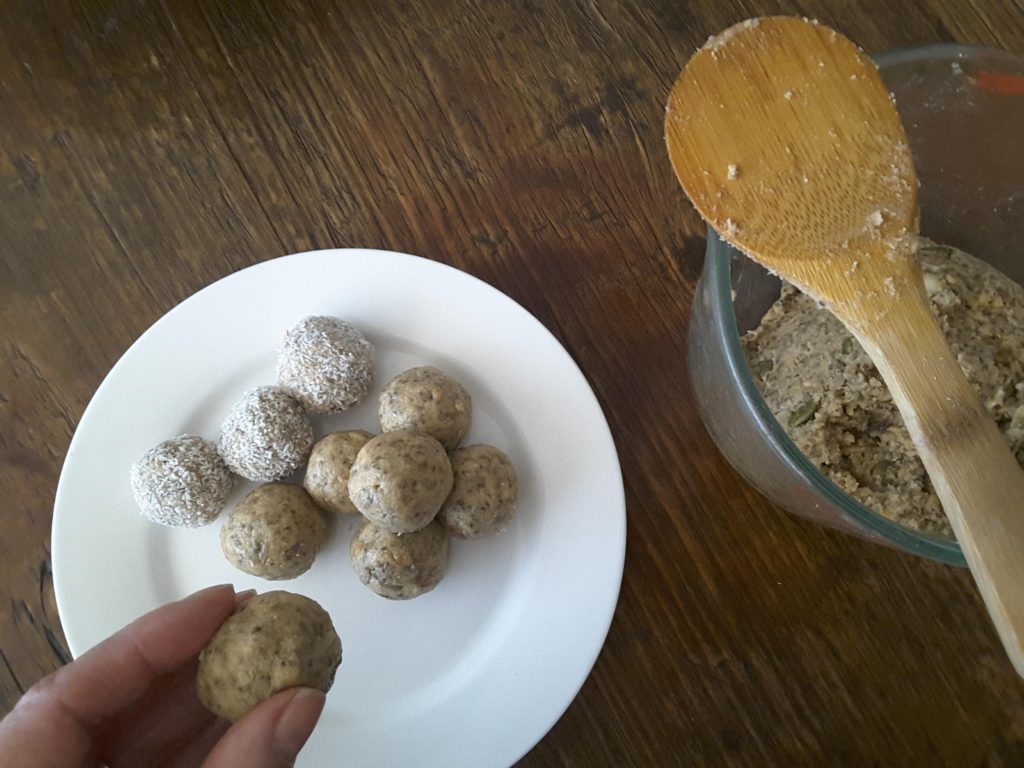 I have a couple of other bliss ball recipes that I recommend you try as well, such as Raspberry Dark Chocolate Cheese Cake Balls and Raspberry Dark Chocolate Chia Balls; both recipes are a little more decadent than these Low Carb Peanut Butter Balls. I am also in the process of creating some other variations as well, such as Lemon Cheese Cake Bliss Balls and Low Carb Chocolate Peanut Butter Protein Bliss Balls, so keep an eye out for those recipes.
I urge you to try making these Low Carb Peanut Butter Protein Bliss Balls and let me know how you find the recipe.
Kxx
Low Carb Peanut Butter Protein Bliss Balls
Makes approximately 30 bliss balls

200 gms peanut butter-smooth or crunchy
50 gms melted coconut oil
60 gms vanilla WPI- I love Gold Standard's vanilla flavours and used French Vanilla Creme this time
6 Tbspns almond meal/flour
4 Tbspns desiccated coconut
4 Tbspns chia seeds soaked in 4 Tbspns water for 10-20 minutes
2 Tbspns Almond slivers/chopped almonds
2 Tbspns pepita seeds
2 Tbspns sunflower seeds

Method
1. Mix the peanut butter with coconut oil. Mix in all other ingredients till well combined.
2. Allow to sit for 10-15 minutes so chia seeds can swell a little more.
3. Roll into small balls and roll in additional desiccated coconut and refrigerate or freeze.

You can omit the vanilla flavoured WPI but will have to add 1-2 tablespoons of preferred sweetener in its place and ½ teaspoon of vanilla extract. You might have to add an additional tablespoon of almond meal as well to stiffen the mixture a little bit more. The WPI does taste great in these though and also increases the protein in this recipe.

A KETohh creation
www.ketohh.com