Low Carb Mushroom Goats Cheese Quiche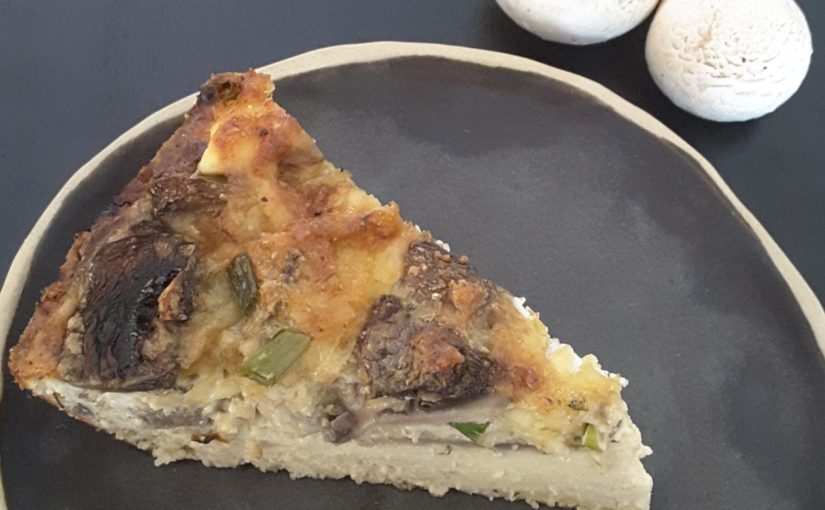 Low Carb Mushroom Goats Cheese Quiche
Low Carb Mushroom Goats Cheese Quiche is a delicious, easy to make dish that is perfect for many occasions. A slice of this quiche is a great way to start the day for breakfast or brunch. Serve it simply with a salad or some roasted vegetables and it's a complete meal. It's also ideal for a picnic or to take with you for lunch on the go. This delicious healthy dish is perfect for anyone following a LCHF or Keto way of eating and is both sugar free and very low in carbs.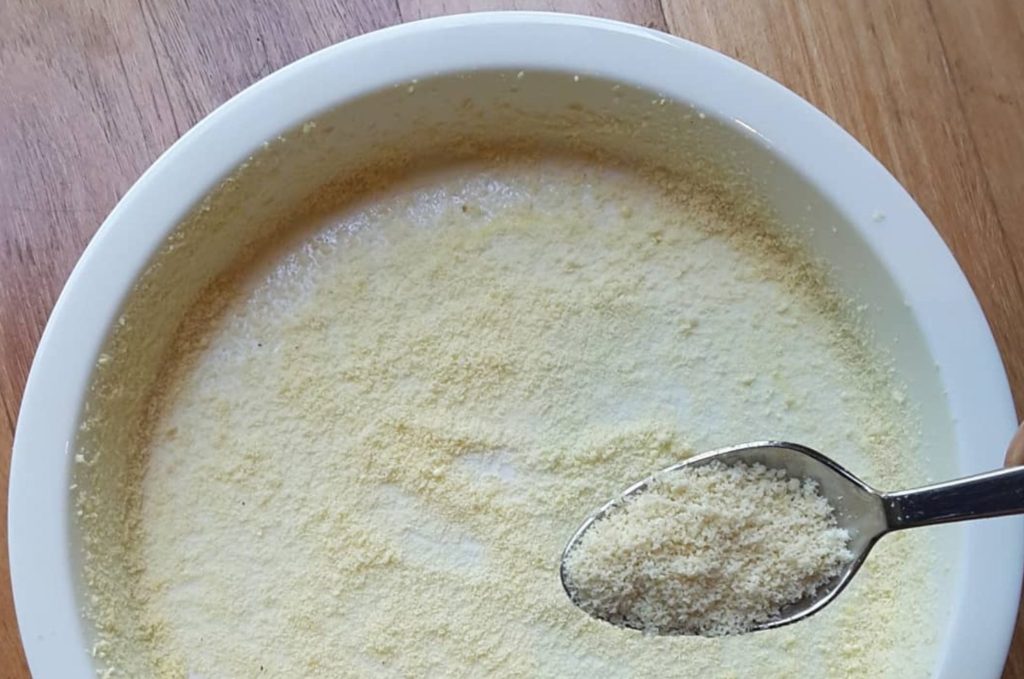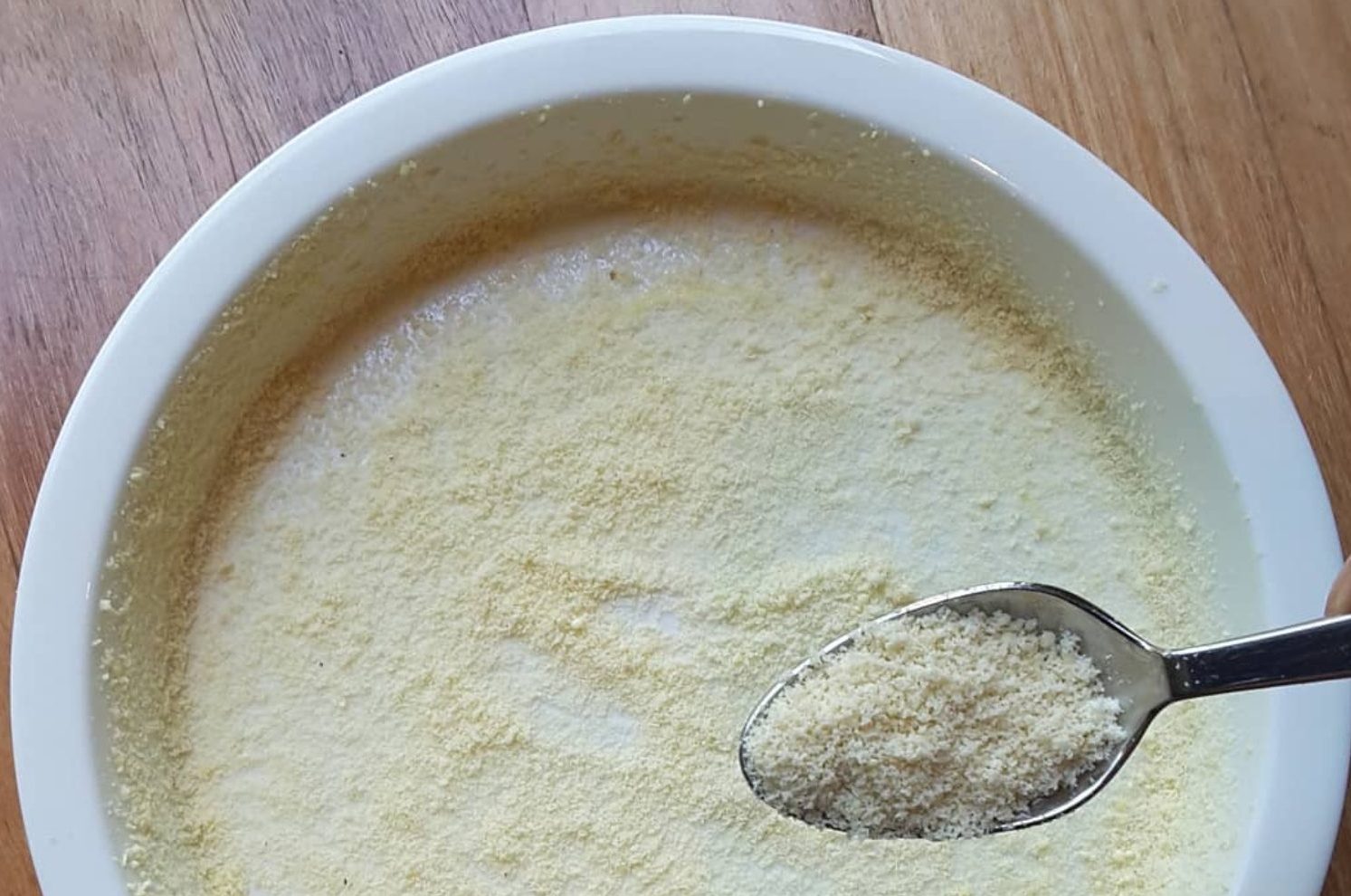 I class this as a crustless quiche because there is no pastry however, making it with almond meal and Parmesan cheese as a crumb, actually creates a bit of crust on the quiche. This adds some great texture but it also helps to ensure that this dish doesn't stick to the pan. This crust is my go to base for all of my low carb quiches as it works really well.
I've added a tablespoon of coconut flour to stabilize the filling in this recipe. Simply omit the coconut flour if you don't have any or don't want to use it. Likewise with the almond meal/flour and Parmesan cheese for the crust. You can create the crust with only Parmesan cheese (for a nut free version) or with almond meal on it's own, or you can simply make the quiche without a crust. If you don't add a crust, just make sure that you wipe the quiche pan down with some oil or butter, so the baked quiche doesn't stick and is easy to remove once baked.
If you bake this Low Carb Mushroom Goats Cheese Quiche in a smaller quiche pan then you may need to allow it to cook for slightly longer, so that the middle cooks. This recipe freezes really well. I cut it into single serving sizes and simply grab a piece out of the freezer when I feel like a slice.
For another lovely lchf and keto friendly crustless quiche recipe, check out this lovely recipe for Low Carb Roasted Pumpkin Spinach Feta Quiche.
Enjoy
Kxx
LOW CARB MUSHROOM GOATS CHEESE QUICHE

Serves 6

Ingredients
6 large eggs
2 cups/250 gms sliced mushrooms- button mushrooms were used in featured recipe
100 gms goats cheese/Chevre- cut/broken into small cubes
1 cup grated tasty cheese
1/2 cup sour cream -full fat
1/2 cup cream- full fat
2 spring onions finely sliced
1 Tbspn coconut flour
1/2 tspn mixed herbs- optional
Butter to rub on the baking dish
1 Tbspn grated Parmesan cheese
1 Tbspn almond meal/almond flour
Salt and Pepper to taste

Preheat oven to 170 C/350 F fan forced

Method
1. Prepare an 20-26 cm/8-10" flan or quiche pan by rubbing it with liberally butter.
2. Mix the parmesan cheese and almond meal together and sprinkle on the prepared pan, shaking it to distribute it all over.
3. Beat the eggs and season with salt and pepper. Beat in the sour cream and cream and mix till combined.
4. Mix in the grated cheese, spring onions and herbs to the egg mix.
5. Gently fold in the mushrooms and goats cheese.
6. Pour into the prepared quiche pan, ensuring the ingredients are well dispersed over the surface of the pan.
7. Bake for approximately 40-50 minutes or until cooked in the centre but not dry.

Variations
Omit the almond meal and double the amount of Parmesan cheese for the crust to make this nut free.
Use filling in a pastry base if you aren't worried at all about the carbs - but try this version first☺

A KETOhh Creation
www.ketohh.com