Low Carb Pancakes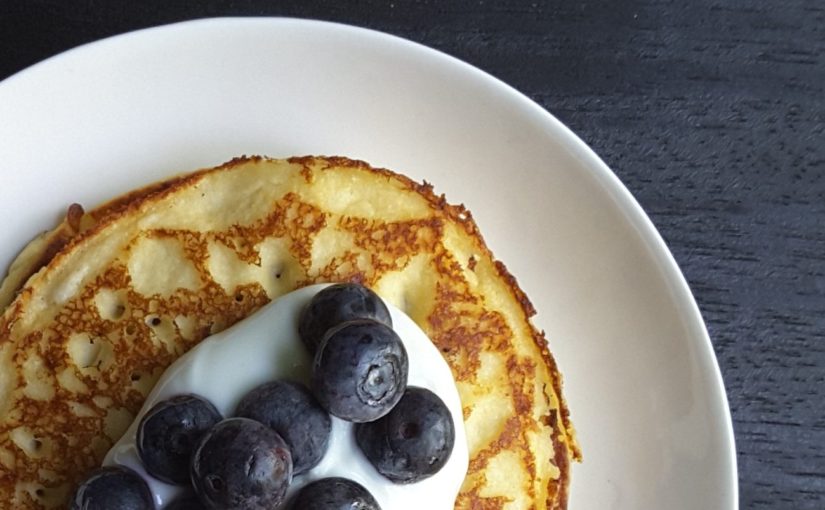 Low Carb Pancakes are a bit like pizza for low carbers. It's a quest most of us go on to try to find a recipe that we actually like so we can enjoy pancakes for breakfast. Since I began eating really low carb, I have tried many times to create the perfect low carb pancake recipe. I've followed other recipes and experimented countless times on my own but just didn't find the right one. I made a couple of recipes that featured cream cheese in them and they were better than other recipes that I had tried but I didn't want to have to get the beaters or a food processor out in the morning to make them, so I still wasn't happy with the recipe.
I've since discovered that if I heat the cream cheese up in the microwave a little to a soft consistency, I can add all of the other ingredients and there is no need to  use any machine to beat the mixture, aside from a fork or a whisk. Yes…peace and pancakes in the mornings! My kind of day!
I've based this recipe on 1 serve, which is adequate for 1 person and it makes approximately 3-4 smaller pancakes. If you want to make this recipe for more people, simply increase the amount of ingredients by the number of people you will be serving.
Tips for Cooking Low Carb Pancakes
A trick to making pancakes is to make sure the pan is hot enough to cook the pancakes but not hot that they brown too much. In between cooking each pancake, I drop a tiny dab of butter in the pan ready to bake the next pancake. Note that I never make my pancakes sweet as I always serve them with something sweet such as berries, jam or pancake syrup. I simply add a pinch of salt to the batter and it is the perfect contrast to my sweet toppings.
How To Serve Low Carb Pancakes
Try serving these with some fresh whipped cream and berries. I suggest trying this low carb recipe for Raspberry Chia Jam Spread  or Strawberry Chia Jam Spread, as they both go really well on pancakes,  especially with some cream, Greek yoghurt or mascarpone. You can now buy sugar free pancake syrups as well which I like to have occasionally on my pancakes, served with just a drizzle of cream. Now that's a great way to start the morning on a weekend!
I hope you get to make these pancakes and that you find that my pancake quest was worthy of you eating them and enjoying them.
Kxx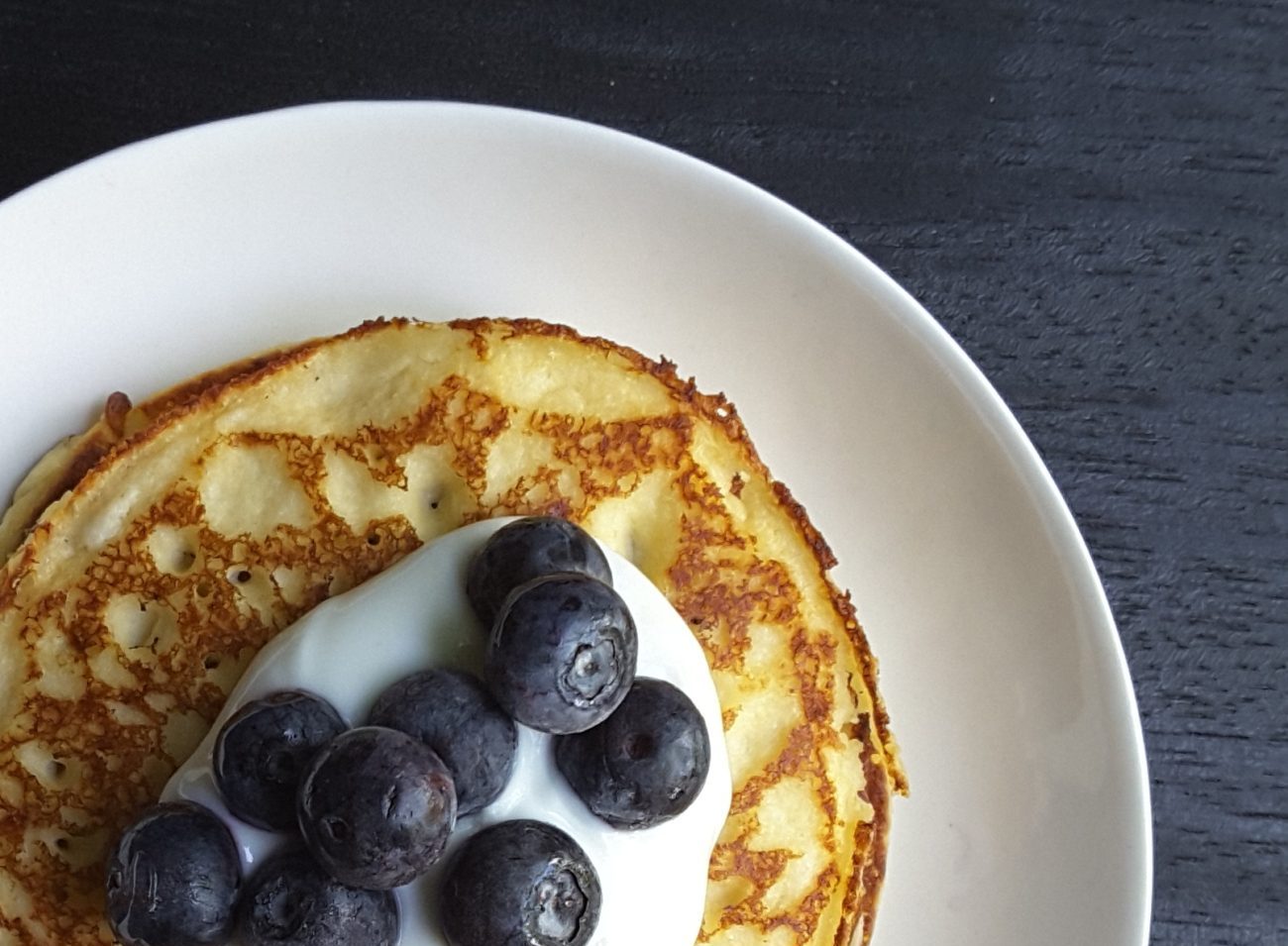 Ingredients
1

tablespoon

cream cheese

1

egg

2

tablespoons

almond meal or almond flour

2

tablespoons

cream, almond milk or water
Instructions
Cover the cream cheese in a microwaveable container and soften in the microwave for approximately 15-25 seconds. Alternatively sit the cream cheese in a container in boiling water to soften it or beat it if you need to.

Mix the almond meal into the cream cheese and then beat in the egg. Add approximately 2 tablespoons cream or water to the mix and let stand for a few minutes.

Heat a frying pan on the stove top on medium heat. Once hot, add a dob of butter and let it melt and bubble before adding a heaped tablespoon of pancake mix.

Allow the pancake to cook completely on one side before trying to flip it. You will have problems flipping it if it is not cooked properly. If the pancake is too brown, turn the heat down slightly.

Allow to cook on the other side before removing from the pan. Repeat the procedure with a dob of butter before adding more batter to the frying pan.
Variations
Add 1/2 tspn cinnamon to the pancake mix for cinnamon pancakes.

Add a dash of vanilla extract to the recipe.

Add 2 tablespoons of blueberries to the mix for blue berry pancakes.

Replace cream/water with equivalent amount of ricotta and some lemon zest and serve with blueberries and cream.
To Serve
Serve with a low carb fruit such as berries, with cream or Greek yogurt

Serve with butter on top and top with a low carb cinnamon sugar.

Serve with a low carb pancake topping and cream or low carb ice cream.

Squeeze lemon juice on top and sprinkle with a little low carb sweetener.

Or. simply top it with your favorite pancake topping.
Nutritional Information
Serving:
1
serve
|
Calories:
402
kcal
|
Carbohydrates:
3
g
|
Protein:
14
g
|
Fat:
37
g
|
Fiber:
3
g
Note that we calculate our own nutritional values so they may not be precise. Calculate your own if desired. Carb values exclude sugar alcohols such as Erythritol, as they generally have no impact on blood sugar levels. 50% of the carbs from Xylitol is added to nutritional values. This is consistent with industry practice.
Do you want to receive more recipes like this one? Subscribe to our newsletter now!