Low Carb No Oat Meal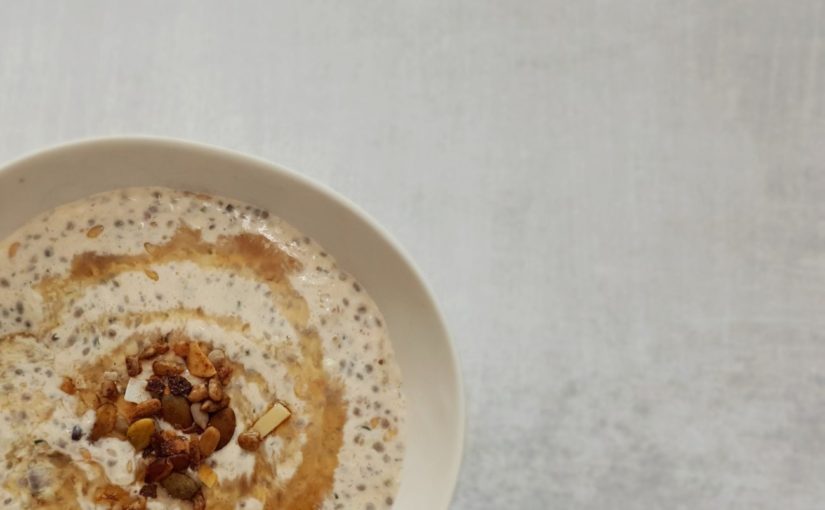 This is the time of year my husband loves to eat a bowl of porridge for breakfast. I really miss eating porridge, but as I am true to a low carb way of eating, it isn't going to happen. It is definitely time for a substitute porridge recipe though, with this cold weather. I've been playing with this recipe for quite a while and am really happy with the end result. While Low Carb No Oat Meal is not made from oats, it does a fantastic job recreating the traditional recipe. Served warm and topped with cream, this delicious dish makes me very happy!
Low Carb Breakfast Options
One question that I am asked a lot is "what can I eat for breakfast", as if it is a difficult thing to do when reducing carbs. If you look under breakfast recipes, there are many healthy low carb choices for breakfast, such as muesli, granola, scrambled eggs with cheese and spinach and pancakes. There are also fab recipes for smoothies, sweet and savory muffins, a raspberry yogurt chia pudding, and a delicious chai chia pudding. This recipe rounds off this selection of recipes perfectly. One of the things I love most about it, is that it's simple to make and takes just minutes to prepare.
A Breakfast Super Food
When I first started developing this recipe, I was trying to emulate the texture and taste perfectly. As the recipe evolved, I decided I wanted another super food breakfast' option, simlilar to Ketohh Low Carb Muesli. The resulting recipe is truly a super food healthy choice for breakfast, that tastes great. All of the ingredients used have some form of amazing nutritional qualities to bring to the table. I intentionally added foods high in fibre, omega-3, calcium, protein, magnesium and potassium as they are perfect for a low carb diet.
The nutritional value of this dish makes it ideal for anyone following a paleo, vegan or vegetarian diet. It is also perfect if you are looking for a nutritional boost and additional fibre as well. It is gluten free as are all recipes that I produce and that are on this blog. This recipe features hemp hearts, which are an amazing protein source for a non meat food. If you want to learn more about hemp and what benefits are to be gained by including them in your diet, check out this article. www.ketohh.com/hemp-seeds-benefits-and-how-to-use-them/
For all of the other recipes suitable for breakfast on the blog as mentioned above, just click on this link for ideas www.ketohh.com/category/breakfast/.
Kxx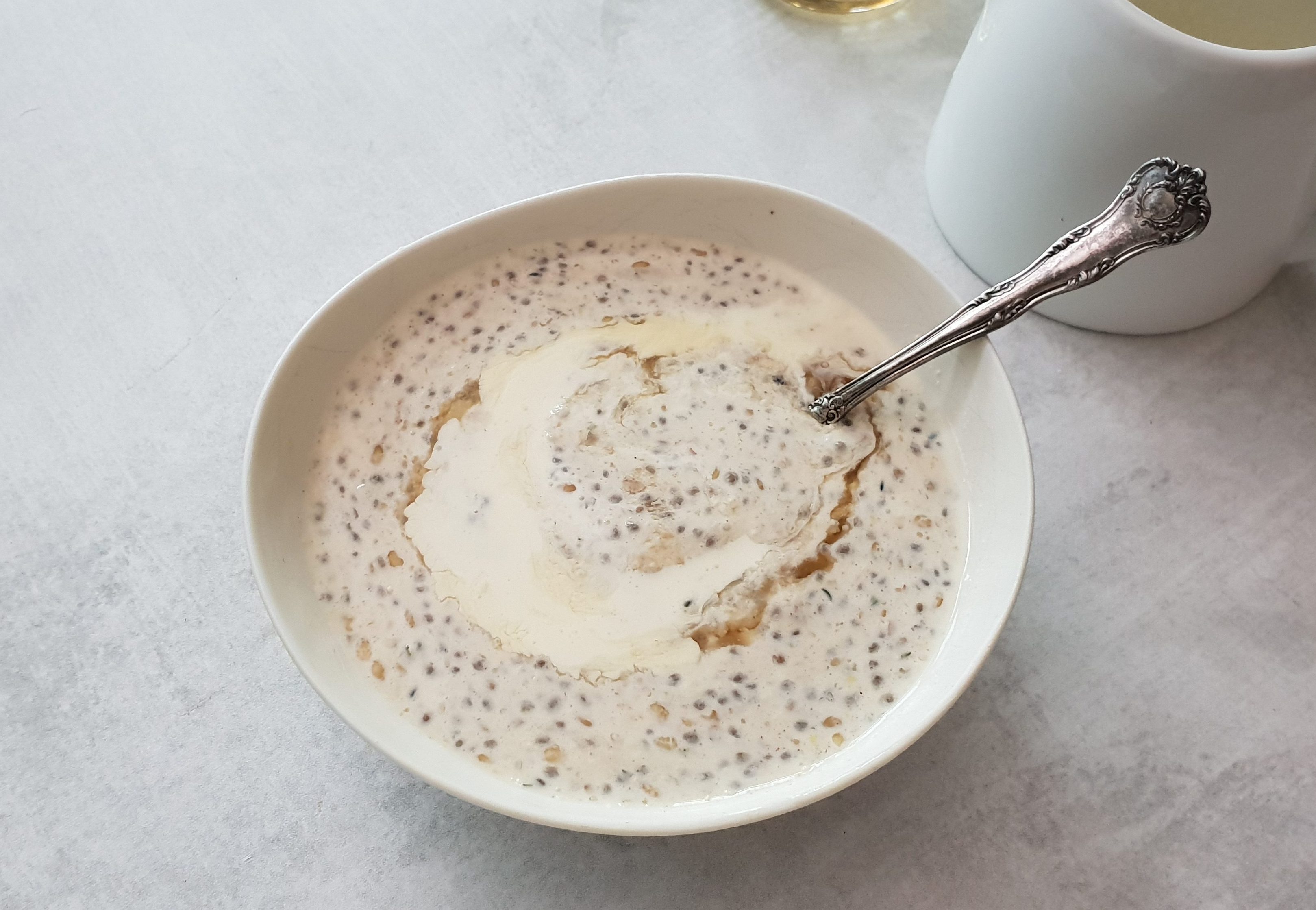 Instructions
Combine all ingredients in a large breakfast bowl or a small saucepan

To cook in microwave, cover with cling wrap and cook for 2-3 minutes, or until the no oat meal thickens sufficiently.

To cook on the stove top, cook over a medium heat for about 5 minutes, or until the no oat meal thickens sufficiently.

If your no oat meal is too thick, thin it down with additional liquid of choice or water, or serve it up and top it with additional nutmilk/coconut milk or cream.
Recipe Notes
Recipe used a premixed sugar free almond and coconut milk mix.
Omit or add more sweetener depending on your taste. You can also add the sweetener by sprinkling it on top of your no oat meal once you have dished it up.
To serve, try topped with cream or low carb nut milk/coconut milk or coconut cream. Low carb berries, coconut flakes, granola or sugar free maple syrup also taste delicious.
Recipe can be reheated in the microwave. You can also make up multiple serves at once and it will keep in the fridge for up to 5 days.
Nutritional Information
Serving:
1
serve
|
Calories:
462
kcal
|
Carbohydrates:
12
g
|
Protein:
18
g
|
Fat:
37
g
|
Fiber:
13
g
Note that we calculate our own nutritional values so they may not be precise. Calculate your own if desired. Carb values exclude sugar alcohols such as Erythritol, as they generally have no impact on blood sugar levels. 50% of the carbs from Xylitol is added to nutritional values. This is consistent with industry practice.
Do you want to receive more recipes like this one? Subscribe to our newsletter now!