Healthy Sugar Free Granola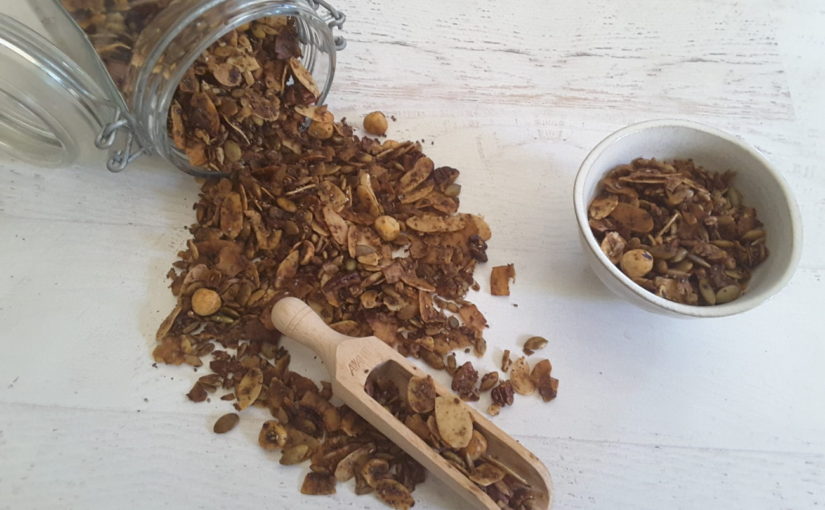 Healthy Sugar Free Granola
Anyone trying to cut back on the sugar in their diet, or looking for a low carb muesli or granola recipe is going to struggle to buy healthy products off the shelf. This easy to make Healthy Sugar Free Granola recipe is a fabulous option for breakfast that minimizes carbs, is grain free, gluten free and will also have minimal effect on your blood sugar levels.
The amount of sugar added to breakfast products just doesn't make sense to me, and it is really not necessary. These sugars often come in the form of glucose (table sugar), honey and fructose (from fruit), and the issue is that they all impact on blood sugar levels. Check out a packet of muesli from the supermarket, most of which are laden with sultana's, and you are going to be shocked at how much sugar is in each serve.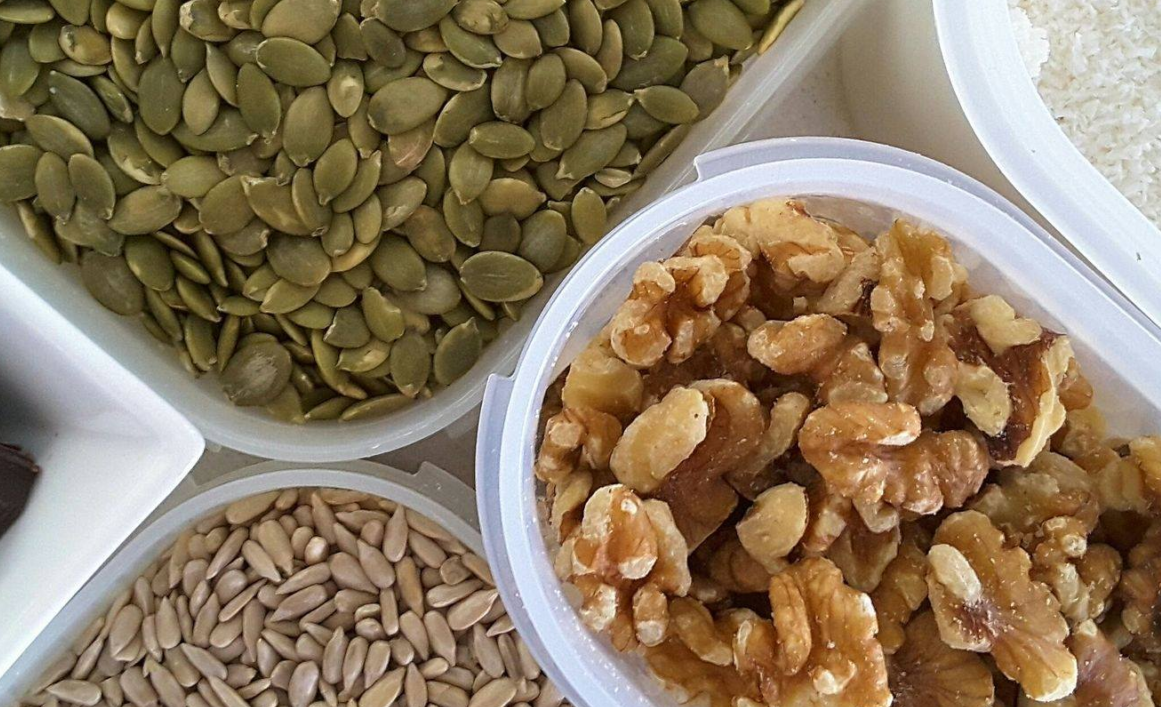 Easy To Make
You have 2 options for toasting your Healthy Sugar Free Granola. Toast it in a slow cooker for a couple of hours or you can bake it in the oven for approximately 20-25 minutes. By using the slow cooker, you don't need to continually watch and stir the mix, like you would if you baked it. Both baking options produce the same end result so the choice is up to you.
Great Tasting Variations without Adding Sugar
If you don't want to use any sweetener in the recipe, simply leave it out. The cinnamon and vanilla impart wonderful flavors, so you probably won't miss the sweetness if you don't add it. This would also be a wonderful way to wean yourself off sweet foods. You could gradually reduce the amount of sweetener used, or just go cold turkey and don't add any at all.
If you wanted a chocolate flavored granola, simply add 2-3 tablespoons of sugar free cocoa or cacao to the melted coconut oil, before you add the other ingredients.  You could also add a pinch of nutmeg to the recipe at the same time.
For a maple syrup flavored granola, add 1/4 cup of sugar free maple syrup, or you could also use maple flavored sweetener drops.
The Addition of Chia And Other Healthy Seeds
Chia seeds are one of my favorite healthy foods, and I try to add them to my recipes where ever I can. I know it isn't traditionally added to granola, but I like to add them, simply to boost the nutritional value of this recipe. Feel free to leave them out if you wish to.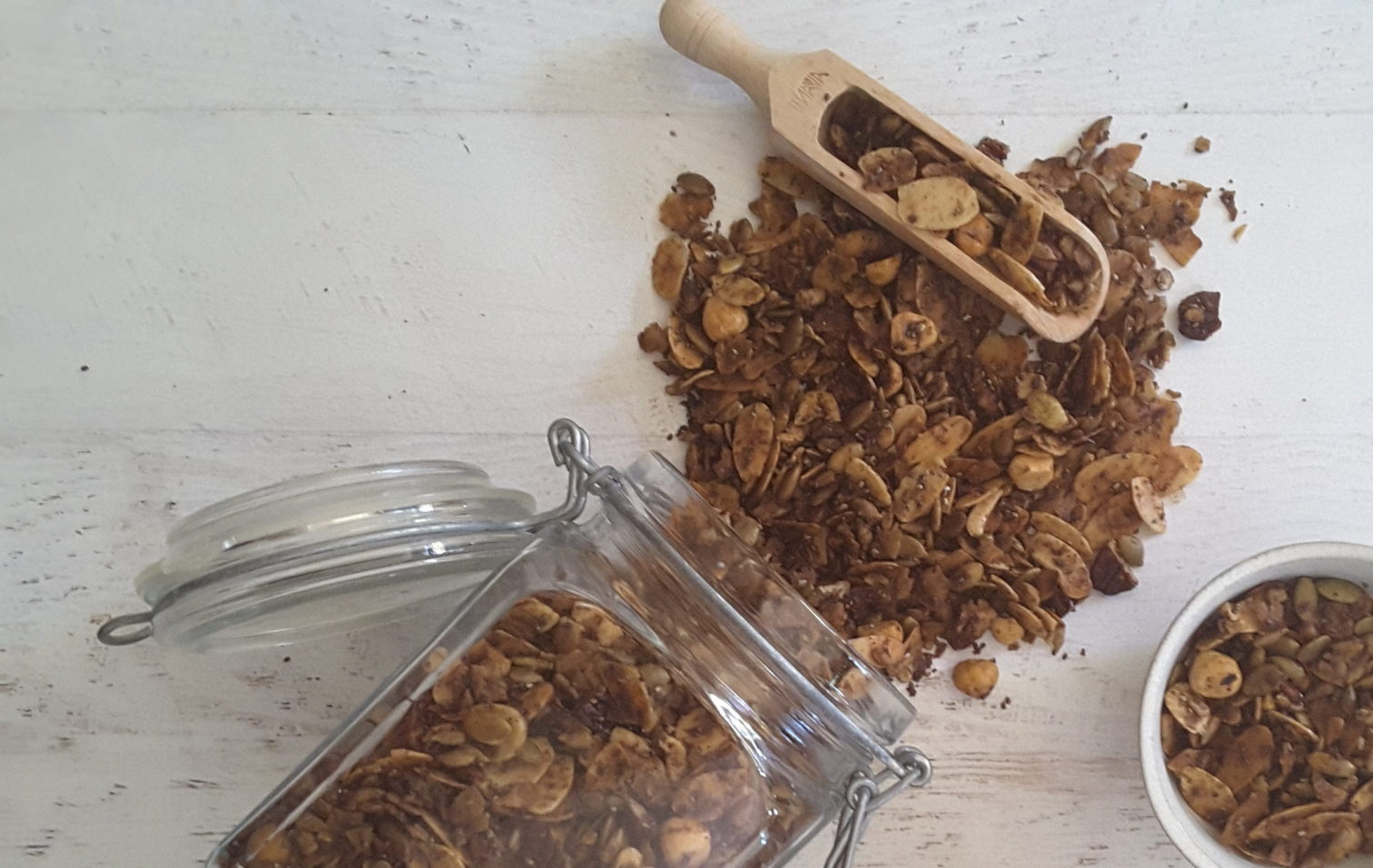 Note also that you can add other healthy seeds to this granola recipe if you wish to, such as flax or linseed, as well hemp seeds. If you are after a more traditional granola taste, then you may not wish to add any though, as it will change the texture and the flavor of your granola. If you want to up the nutritional value though, then please add them. Make sure use these additions as part of  the additional cup of "nuts of choice", to keep the ratio of flavors etc, correct.
If you are looking for some other fabulous low carb, sugar free breakfast options, make sure you check out the 'Breakfast' tab under recipes in the main menu. You'll find great recipes such as Ketohh Low Carb Muesli and Raspberry Yogurt Chia Pudding, plus plenty more great tasting recipes and ideas. People often struggle with breakfast ideas, so you are going to love these recipes.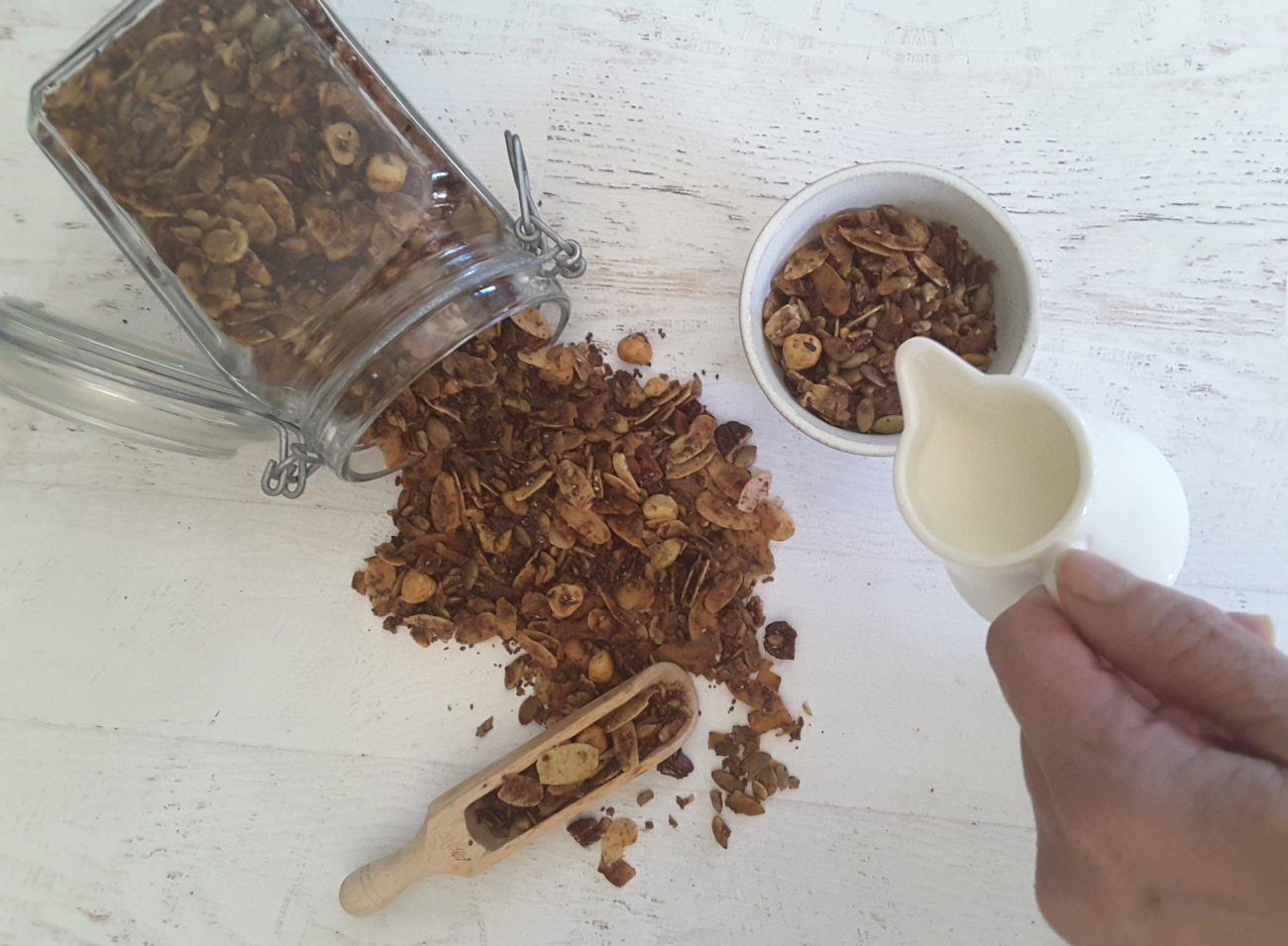 Servings:
25
1/4 cup serves
Ingredients
1/4

cup

coconut oil

1

teaspoon

cinnamon

1

teaspoon

vanilla extract

1/4

cup

erythritol

1

pinch

salt

1.5

cups

shredded/ flaked coconut sugar free

1

cup

slivered/flaked almonds

1

cup

pepita seeds

1

cup

sunflower seeds

1

cup

'nuts of choice'- pecans, hazelnuts, walnuts etc

2

tablespoons

almond meal/almond flour

1/4

cup

chia seeds-optional
Instructions
Slow Cooker Method
Turn slow cooker on to the lowest cooking temperature that isn't 'keep warm.' Allow the coconut oil to melt in the pot and blend in the erythritol, cinnamon, vanilla extract and salt. Stir through the remaining ingredients and allow to cook for 1-2 hours or until granola has is golden. Stir occasionally for even toasting.

Note that slow cookers temperatures can vary, so keep an eye on the mixture to ensure that it doesn't burn, in case yours cooks hotter. Variance in cooking times will occur because of this.
Oven Baked Method
Preheat your oven to 150 C/ 300 F fan forced.

Melt the coconut oil on the stove top or in the microwave. Mix the erythritol, cinnamon, vanilla extract and salt in with the coconut oil . Mix all of the dry ingredients in a large bowl. Stir the coconut oil mixture through dry mix until it is evenly coated.

Line a large baking tray with a piece of quality baking paper. Evenly spread the granola mix onto the tray. Bake for 20-25 minutes, stirring the granola every 4-5 minutes to prevent browning too much in one place. remove when granola is a golden color all over.
Recipe Notes
Granola will crispen up as it cools. Note that all slow cookers vary in temperature and cooking time. Get to know your slow cooker and alter the recipe accordingly. My slow cooker cooks on a fairly high temperature on the lowest setting so it only takes 1 hour to bake the granola. Store your granola in an airtight container in the pantry for up to 2 months.
Nutritional Information
Serving:
1
1/4 cup serve
|
Calories:
157
kcal
|
Carbohydrates:
3
g
|
Protein:
3
g
|
Fat:
14
g
|
Fiber:
3
g
Please leave feedback by using the 'Rate Recipe' button.