Scrambled Eggs with Cheese and Spinach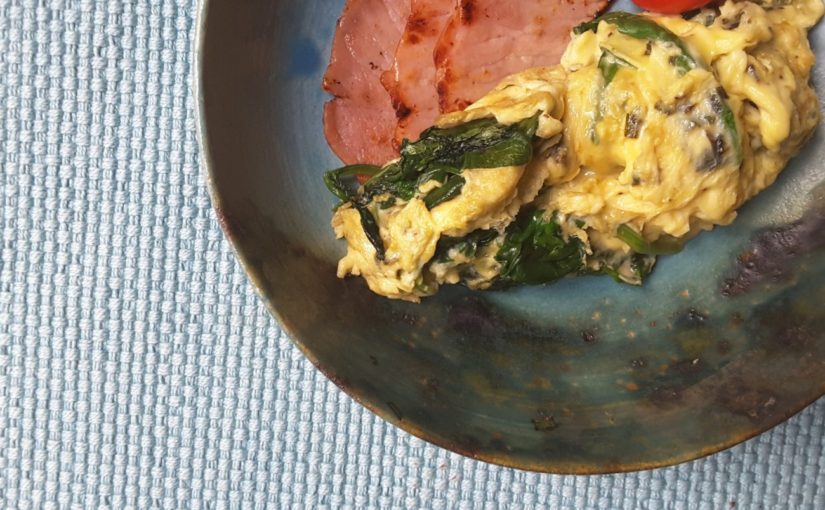 Scrambled Eggs with Cheese and Spinach
This simple to make Scrambled Eggs with Cheese and Spinach recipe is one of my favorite ways to start the day. So simple to prepare, which is great if mornings are a bit hectic in your house. Try eating them on their own or serve them with some other great low carb choices such as bacon, salmon or sausages. These also taste fantastic on a piece of toasted Low Carb Seed Loaf as well. It's quite filling on it's own though, or served with bacon on the side.
Try not to cook these at too high a temperature or they can dry out a little. While I like my scrambled eggs on the softer, pillowy side,you may prefer them a little more cooked. Move them around gently in the pan to get a lovely texture that holds together a bit more than if you continually stir the eggs with a spatula. The key to creamy eggs is a low temperature and moving the eggs around minimally
Microwave Instructions
This recipe could also be made in the microwave oven if desired. Simply mix all of the ingredients together and zap in the microwave in 15 second bursts. Stir slightly in between and remove from the microwave when still slightly under cooked, as they will continue to cook out of the microwave.
This recipe is for 1 person. Simply multiply the recipe by the number of serves that you require. This makes a substantial single serve so if serving for 2 or more people and you were serving sides as well, you could easily reduce the number of eggs down, ie use 3 eggs for 2 people, 5 eggs for 3 people etc. I wouldn't do this if you all had large appetites though. You could also reduce the amount of spinach for a larger quantity as well if you wanted to but I try to get as many vegetables in as I possibly can so will leave that up to you.
I fondly refer to these as these Meg's Eggs because this is what my daughter loves to make for breakfast. I miss my Megs Eggs…
Enjoy
Kxx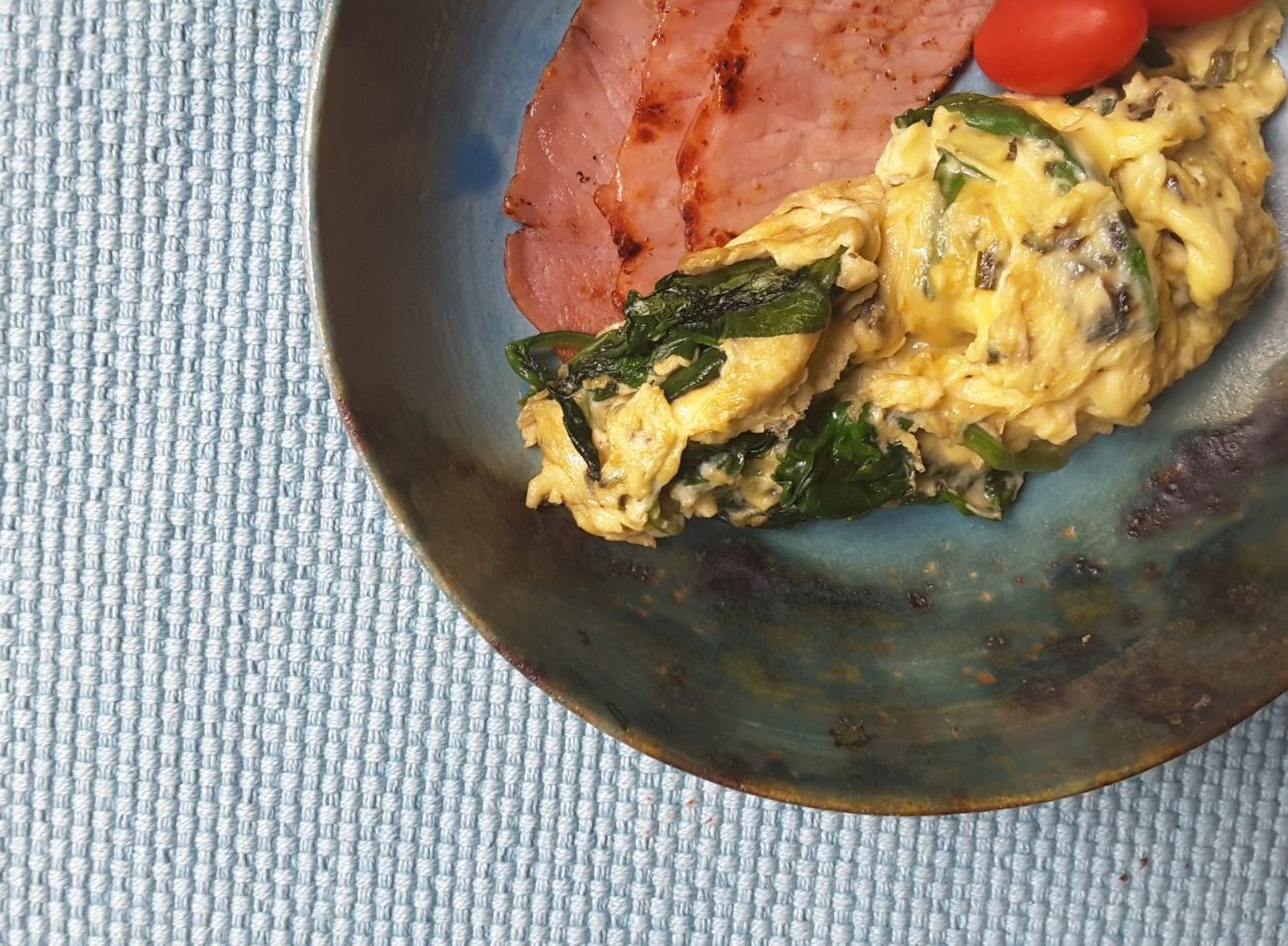 Ingredients
2

eggs

1

handful baby spinach/chopped spinach

1

tablespoon

cream or 1 Tbspn water

1

tablespoon

cheese grated

Salt and Pepper to taste

Parsley

chives or spring onions for flavor and garnish
Instructions
Beat eggs and cream together in a small bowl. Season with salt and pepper.

Heat butter in a frying pan on low to medium heat till melted. Add spinach and cook gently till slightly wilted.

Add the egg mixture to the pan and stir very gently, blending the spinach with the egg mix. Add the grated cheese.

Continue to gently stir the eggs occasionally till just cooked. Remove the pan from heat, as the eggs will continue to cook.

Serve immediately garnished with some chopped parsley, chives or spring onions.
Recipe Notes
Add some of your favorite chopped fresh or dried herbs to the beaten eggs for variation. Chives and Garlic Chives go really well. You can use frozen spinach in place of fresh spinach.
Nutritional Information
Serving:
1
serve
|
Calories:
289
kcal
|
Carbohydrates:
3
g
|
Protein:
19
g
|
Fat:
22
g
|
Fiber:
1
g
Note that we calculate our own nutritional values so they may not be precise. Calculate your own if desired. Carb values exclude sugar alcohols such as Erythritol, as they generally have no impact on blood sugar levels. 50% of the carbs from Xylitol is added to nutritional values. This is consistent with industry practice.
Do you want to receive more recipes like this one? Subscribe to our newsletter now!