Sugar Free Nutella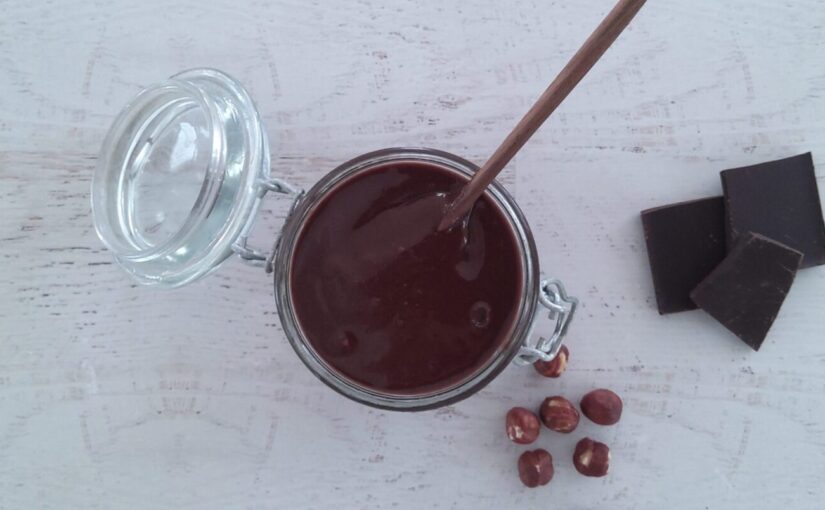 When you discover how simple it is to make your own homemade Sugar Free Nutella, you will never buy the sugar laden version from the store again. If you read the list of ingredients on a Nutella jar you'll discover that sugar is the main ingredient. The main ingredients in this recipe are hazelnuts and cocoa, without the need for loads of sugar.
You can quickly whip up a batch of your own using just five simple ingredients. Blitz together hazelnuts, cocoa, low carb sweetener, some healthy oil such as EVOO, Macadamia or Avocado oil and a pinch of salt. Process for about 5-10 minutes you will have your own jar of super healthy, keto-friendly Sugar Free Nutella.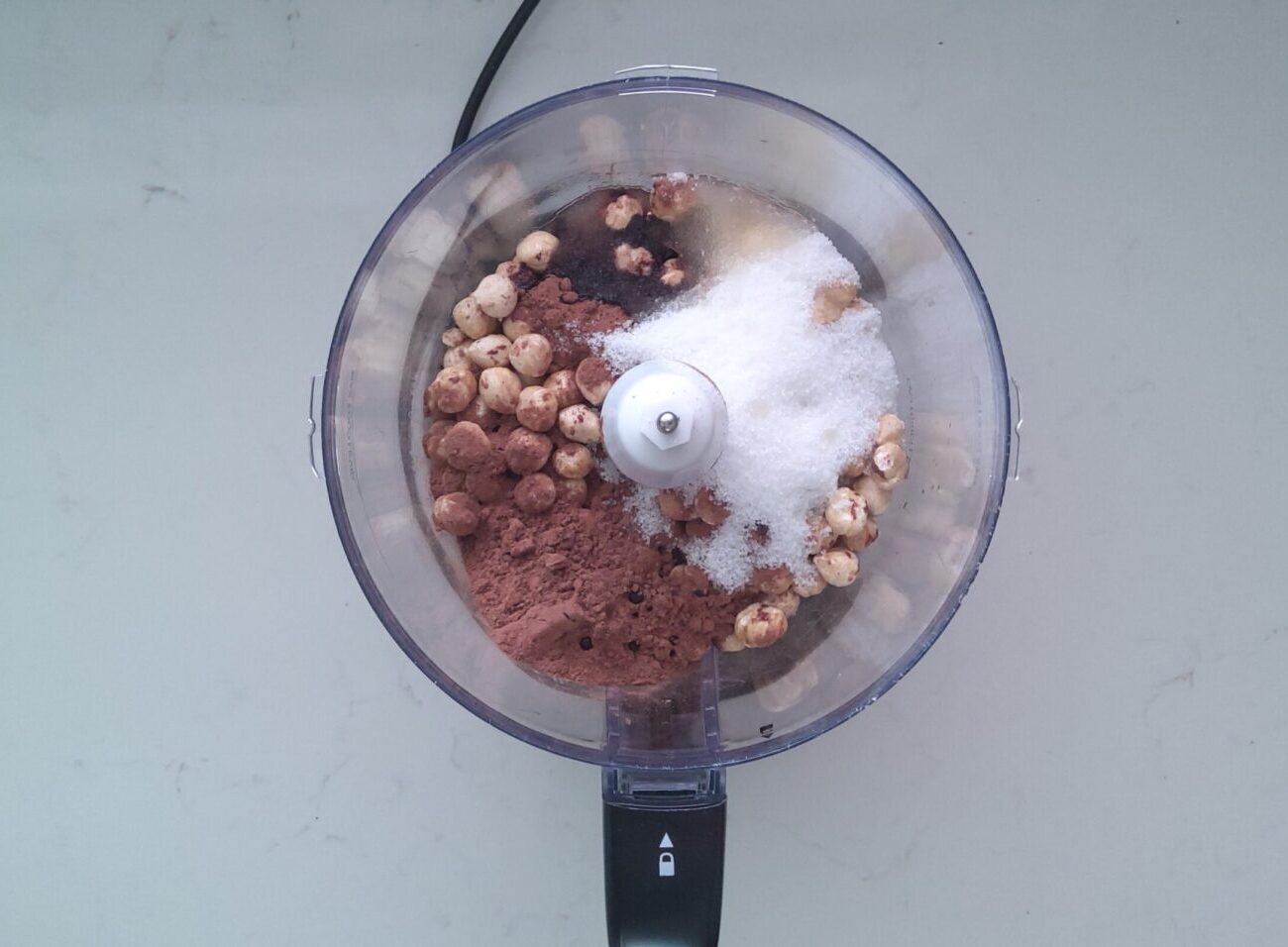 If you want to add some additional flavors to your Sugar Free Nutella, you can add 1/2-1 teaspoon of instant coffee powder to really bring out the rich chocolate flavors. You may also want to add vanilla extract to add a hint of vanilla to your hazelnut chocolate spread.
WHAT HAZELNUTS SHOULD YOU USE?
while I love to buy fresh raw hazelnuts and roast them in the oven, sometimes it can be painful to remove the husk. You can use dry roasted hazelnuts that have the husk removed if you don't have the time or patience to roast and rub your own.
WHAT OIL SHOULD I USE IN THE RECIPE?
If you don't add any oil to your sugar free Nutella, it can be dry. Try to use one of the healthier oils that are available. My favorite healthy option is extra virgin olive oil. A couple of other healthy options to use are macadamia oil, coconut oil, MCT oil or avocado oil. Because of the flavors of the nuts and the chocolate, you cannot taste the oil at all.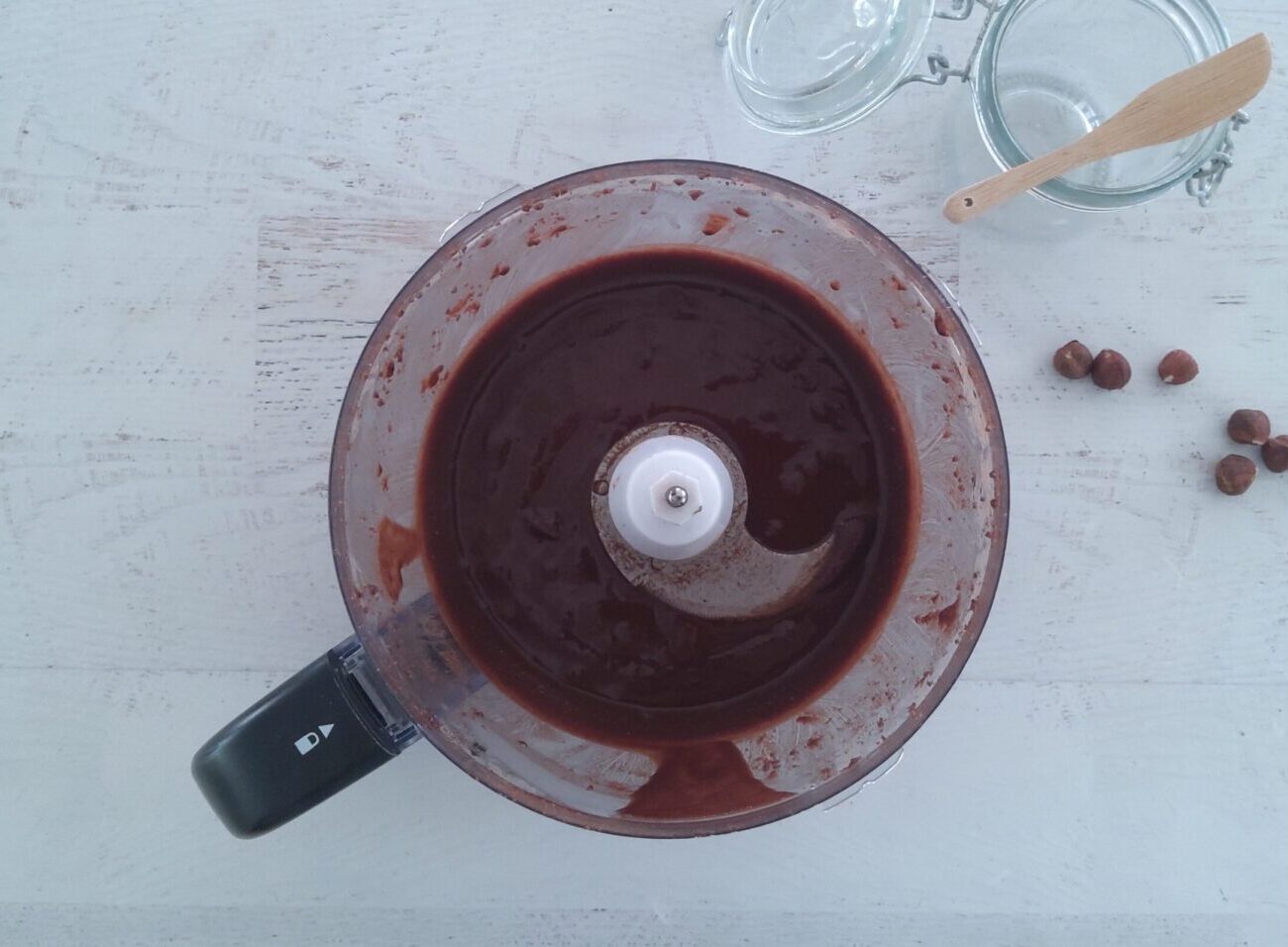 STORAGE
Store your Sugar Free Nutella in an air tight jar either in the fridge or in the cupboard. If you store it in the fridge it can thicken up more. Allow the jar to sit at room temperature for about 30 minutes prior to using. It should last for about 1 month (sure!!!!) when stored properly as remember it doesn't have the preservatives the store bought version has.
IDEAS FOR SERVING SUGAR FREE NUTELLA
One of my favorite ways to enjoy Sugar Free Nutella is served on pancakes or waffles or chaffles with a drizzle of cream. It's also delicious served on keto bread but is also great to use in baking and desserts, as well as in breakfast bowls. Try adding a tablespoon keto smoothies for some delicious nutty choc flavors. It also tastes fabulous with ice cream, like this delicious no churn sugar free recipe.
Enjoy!!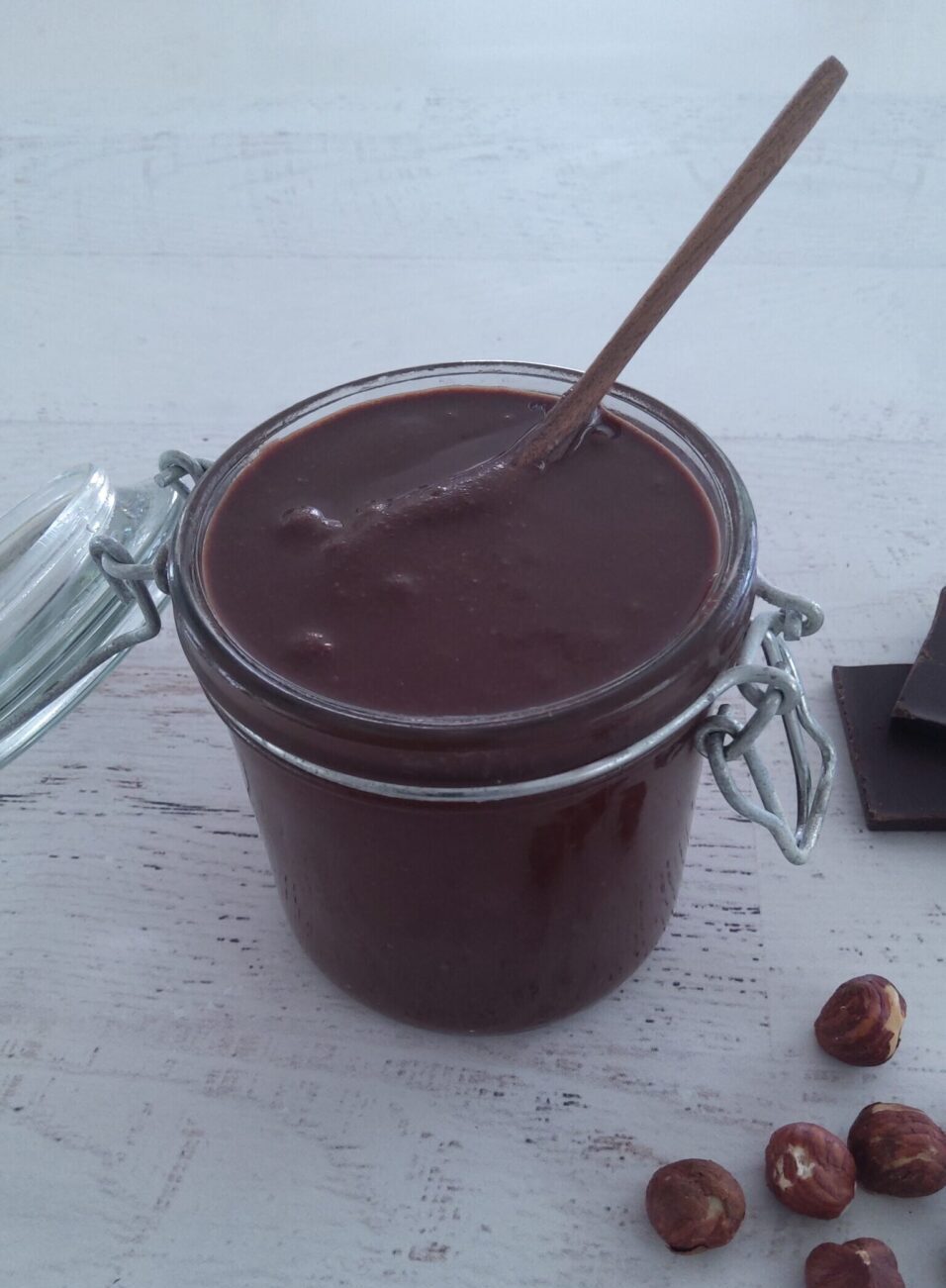 Ingredients
2

cups

hazelnuts roasted with husks removed

3

Tablespoons

EVOO-extra virgin olive oil light in flavor

or healthy oil of choice- Avocado, Macadamia, Coconut or MCT oil

1/4

cup

cocoa powder

1/3

cup

erythritol or sweetener to taste

A pinch of salt
Instructions
If you're using raw nuts roast the hazelnuts at 170 Celsius / 350 F for 10 minutes. Allow to cool and rub the nuts in a rough tea towel or with your hands to remove the husks. You can also toss in a sealed ceramic/glass container until the husks loosen. A little husk left on is ok. Dry roasted hazelnuts do not need to be roasted again and can be bought without husks.

Process all of the ingredients in a blender or food processor until smooth. This takes around 5 minutes-10 minutes depending on the strength of your appliance. Scrape down the sides every now and then to ensure even blending of ingredients. The longer you process the smoother your Nutella will be.

Store in an airtight container in the fridge for up to one month. Allow to sit at room temperature for about 30 minutes for a softer texture.
Recipe Notes
For a hints of vanilla, add 1/2-1 teaspoon of vanilla extract sugar free.
For more developed chocolate flavors add 1/2-1 teaspoon of instant coffee powder.
Nutritional Information
Serving:
1
Tablespoon
|
Calories:
61
kcal
|
Carbohydrates:
0.8
g
|
Protein:
1.4
g
|
Fat:
9.8
g
|
Fiber:
0.9
g
Note that we calculate our own nutritional values so they may not be precise. Calculate your own if desired. Carb values exclude sugar alcohols such as Erythritol, as they generally have no impact on blood sugar levels. 50% of the carbs from Xylitol is added to nutritional values. This is consistent with industry practice.
Do you want to receive more recipes like this one? Subscribe to our newsletter now!