Shakshuka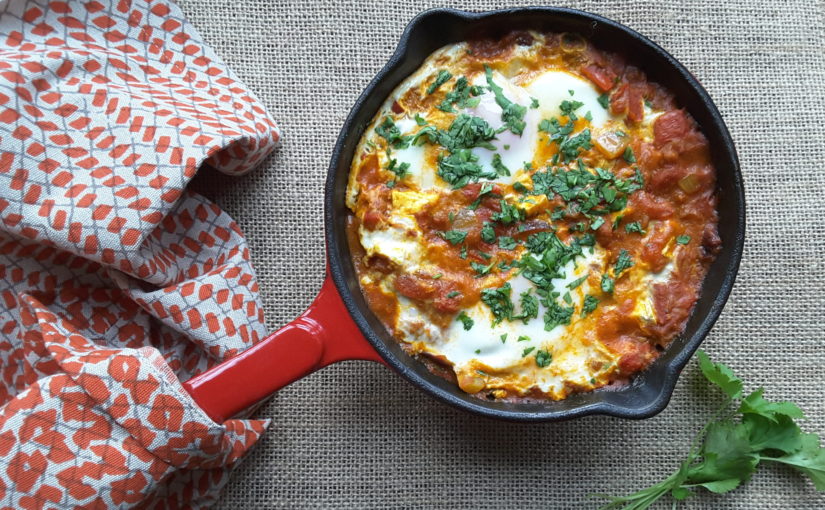 This Shakshuka recipe features poached eggs in a sauce of tomato, garlic, onion and red peppers that is spiced with turmeric, cumin, coriander and cinnamon. It also features Harissa, that wonderfully spicy Middle Eastern/Northern African condiment. This dish is finished off simply with feta cheese and chopped coriander. Feel free to switch the coriander for parsley if you need to.
This flavoursome dish is a fairly substantial dish that would be suitable for any meal of the day. Its really simple to make and is also ideal for adding additional ingredients such as any green vegetables such as kale, spinach, zucchini, squash, or my favourite addition, which is eggplant.
Eat Shakshuka on its own or serve it with some low carb sides such as sauteed or oven roasted vegetables such as Oven Roasted Moroccan Cauliflower, or low carb bread. To serve as a main meal, try serving it with a simple salad and some Cauliflower Cous Cous. For the carb lovers in your life, serve this with some fresh pita bread or your favourite loaf of bread/sour dough.
Kxx