Sugar Free Blueberry Cream Cheese Muffins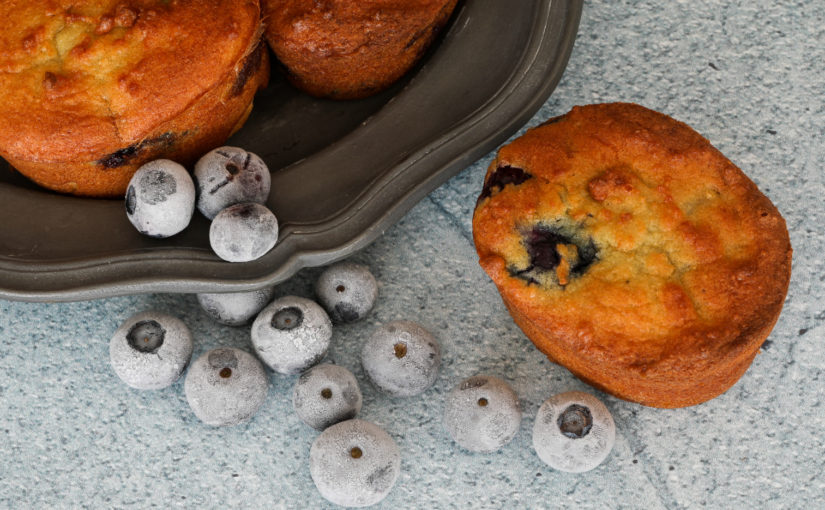 Sugar Free Blueberry Cream Cheese Muffins
It's always lovely when it's berry season and you buy buy fresh berries at a reasonable price. Thankfully there is always an abundance of frozen berries available throughout the year so making delicious recipes such as these Sugar Free Blueberry Cream Cheese Muffins is always possible. Now I have labelled these as muffins, but they aren't the texture of a traditional muffin and they certainly aren't cheese cakes either so I had to categorize them somehow. Hopefully the words cream cheese muffins gives it away.
These muffins are not light and fluffy, as the cream cheese causes the muffins to be a little more dense and moist, however they taste absolutely divine. You can definitely tell that cream cheese has been used in the recipe, as the taste flavors are rich and creamy than a typical cake. Blueberries, cream cheese and vanilla are just made for each other as well, so it really is the perfect recipe that is a true hybrid between cake and cheese cake. You will find that the muffins will drop after they come out of the oven, it's because of the dense ingredients and is what is meant to happen.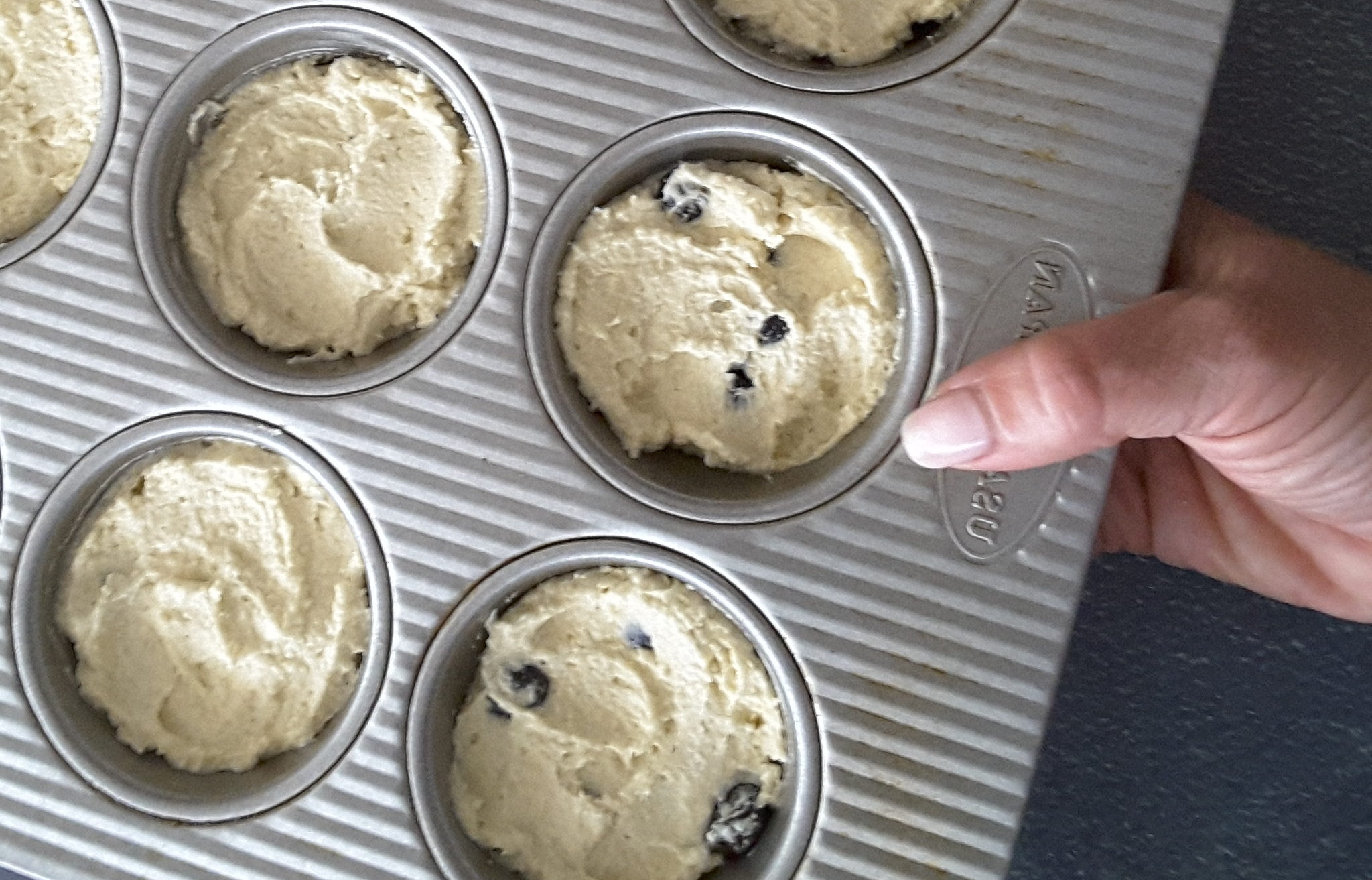 These muffins are really simple to make and are perfect for a filling healthy snack but are also perfect to serve at a more formal gathering, such as for afternoon tea or even for a dessert. They actually would be beautiful at the end of a meal, warmed up and served with a simple vanilla custard.
This recipe freezes really well and simply let them defrost at room temperature or zap them in the microwave for about 10-15 seconds, for a lovely warm muffin to have with a cup of coffee. These muffins travel really well, so they would be ideal to throw in your bag to take to work for morning or afternoon tea.
In regards to using sweetener in this recipe, I only ever use a minimal amount as my aim is to wean off sweet foods. You may find that you prefer the recipe sweeter, so by all means add some additional sweetener if you need to. I do encourage you to taste the batter first though, as I really think the amount of sweetness in these is just right. That is the benefit of using rich, creamy ingredients in the recipe. They create a lovely flavor that just doesn't need as much sweetness nor sugar added…and this is why low fat yogurt's are filled with added sugar and fruit, as they don't have the lovely creamy richness of fat to enhance the flavor.
If any of you are trying to avoid using sweeteners as well, you could increase the amount of blueberries used in the recipe up to about 1 cup. Blueberries are deliciously sweet, so I am sure you will find these have a lovely naturally sweet flavor. If you are looking for another lovely sugar free, gluten free berry muffin recipe, have a look at this fabulous recipe for Low Carb Raspberry and Macadamia Muffins.
I am currently working on making these using coconut flour so there will be a nut free version as well. It will have to wait until I reduce the number of these muffins sitting in my freezer though- and there are a lot. The pitfalls of getting a recipe just right….I know you are feeling sorry for me.
Enjoy!
Kxx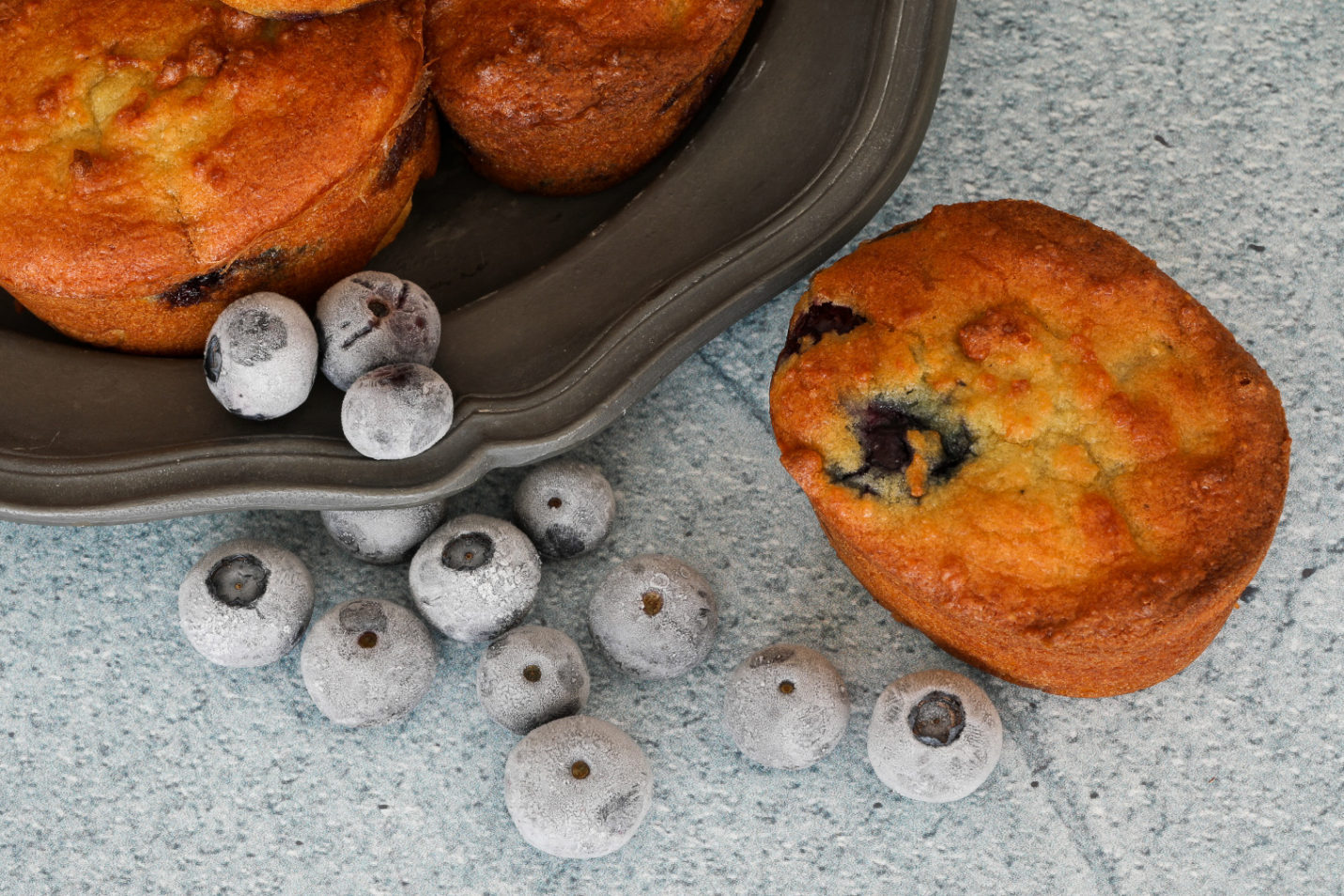 Ingredients
3/4

cup

fresh or frozen blueberries

1 1/2

cups

almond meal/almond flour

3

tablespoons

coconut flour

150

gms

cream cheese

100

gms

butter

2

tablespoons

sour cream

3

eggs

2

tabelspoons

Stevia/Erythritol sweetener/ sweetener of choice- optional

1

teaspoon

vanilla extract

1

teaspoon

baking powder

1/2

teaspoon

baking soda

Pinch

salt
Instructions
Mix dry ingredients together in a small bowl, ensuring baking powder and baking soda are well combined and there are no lumps in the mix.

Beat cream cheese till light and creamy. Add butter and beat till mix is again combined and creamy.

Add eggs, one at a time beating well in between so mix is still light and fluffy. Don't worry if the batter separates as it will come back together.

Add the sour cream and mix quickly till just combined.

Fold through the dry ingredients ensuring they are well distributed and combined but don't over mix the batter.

Very gently fold through the frozen or fresh blueberries, ensuring that the batter is minimally stained.

Fill a muffin or friand tray with muffin mix, smoothing off the tops.

Bake at 170 C/340 F for 15-18 minutes or till cooked through to the centre, taking care not to overcook.
Recipe Notes
You can poke about 4-5 blueberries into the muffin batter once the muffin trays have been filled with batter if you don't want to risk staining your batter. Press them down quite far and smooth batter over the top slightly to cover.
Note that frozen berries can cause this mixture to stiffen so try not to clump them together. Slightly defrosting them can prevent this happening. Simply leave them at room temperature for about 1 hour prior to cooking.You may want to wipe them with a paper towel to remove excess juice.
Store these in the fridge. They will firm up because of the cream cheese etc, so I suggest serving them at room temperature or warm them up to serve.
Recipe is suitable for freezing.
Nutritional Information
Serving:
1
muffins
|
Calories:
170
kcal
|
Carbohydrates:
2.9
g
|
Fiber:
1
g
Note that we calculate our own nutritional values so they may not be precise. Calculate your own if desired. Carb values exclude sugar alcohols such as Erythritol, as they generally have no impact on blood sugar levels. 50% of the carbs from Xylitol is added to nutritional values. This is consistent with industry practice.
Do you want to receive more recipes like this one? Subscribe to our newsletter now!