Sugar Free Cake Crumble Mix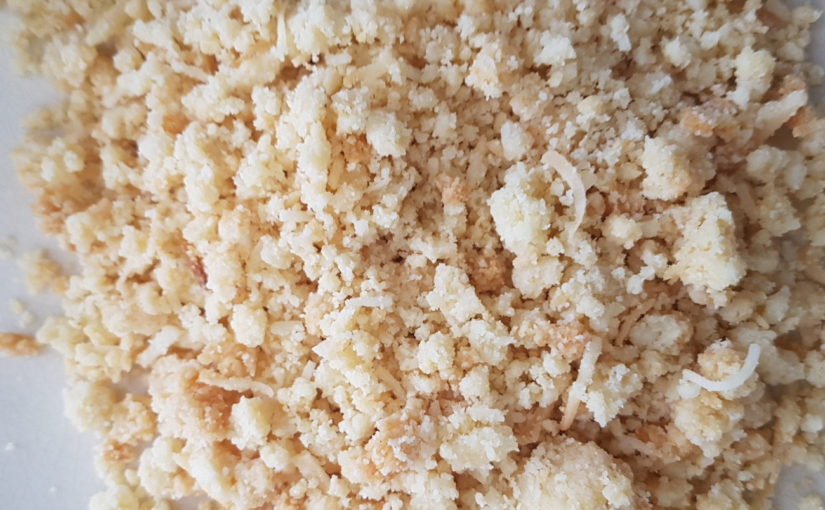 Sugar Free Cake Crumble Mix
One of my favorite ways to serve desserts is in individual bowls or pots. It means I can avoid using thickeners as there is no need for the recipe to set, and it also means there is portion control as well. I also love the look of individual servings of desserts, as it means that there is no need to cut the dessert, so there is no risk of it looking like a disaster when you try to serve it up on a plate. It is also quite fun to decorate the individual dessert bowls or pots, and you can be quite creative with your decoration. This recipe for Sugar Free Cake Crumble Mix is the ideal base for many of my desserts.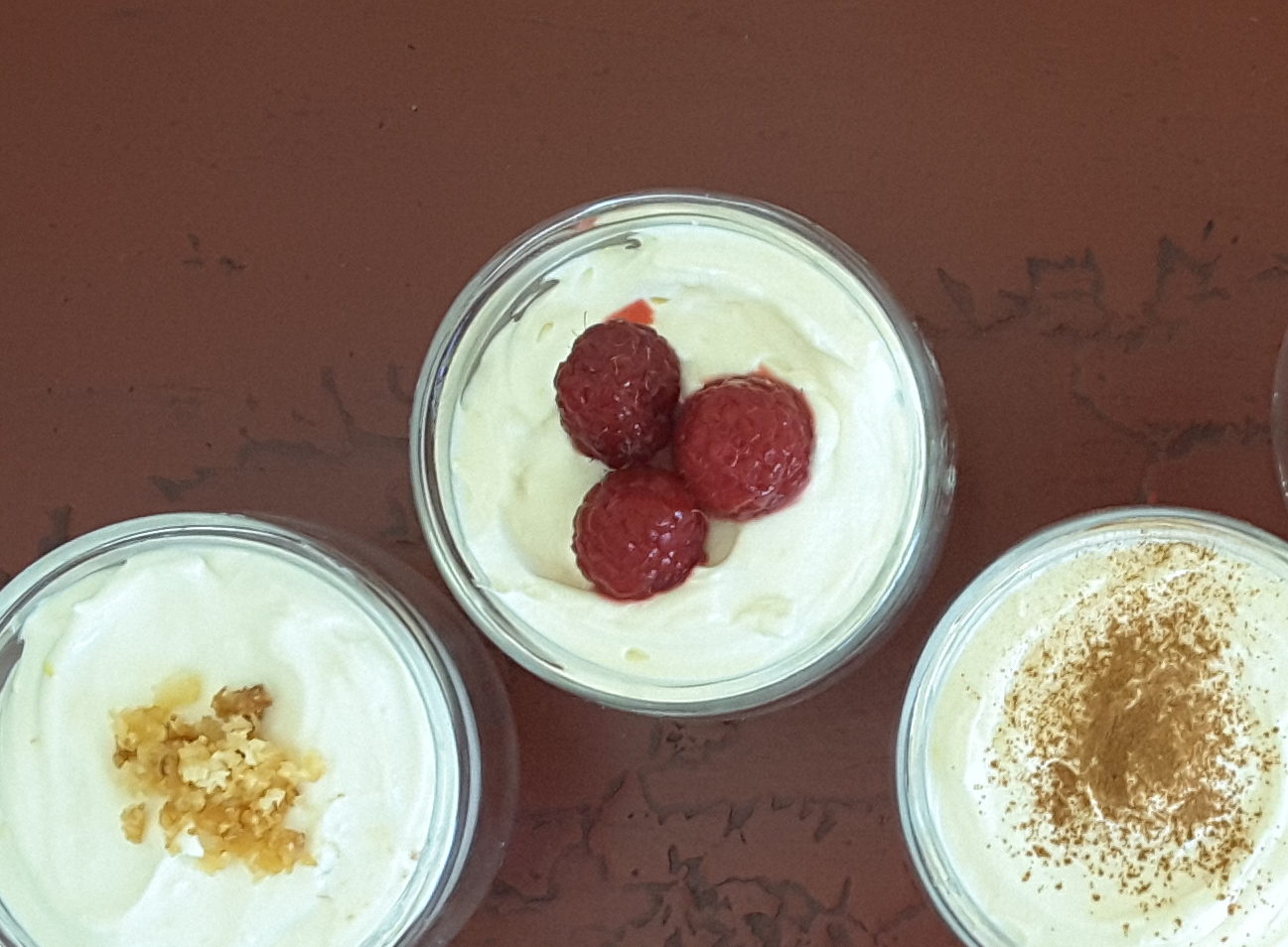 Many sweet foods on a low carb and low sugar way of eating feature cream, cream cheese or marscapone. As I try to avoid thickeners in my recipes, I love to serve many desserts in pots, and they are often in need of a base, which is why I developed this recipe.
How To Use Sugar Free Cake Crumble Mix
It's ideal for making instant low carb desserts such as cheesecakes, mousse and these these Low Carb Tiramisu Pots. Try using it as a base for a delicious and simple way to present pots of cheese cake such as this recipe for Low Carb Cheese Cake Pots. Equally, it looks brilliant when served on top of desserts for decoration. It's also a great way to introduce some texture to a dessert or cake.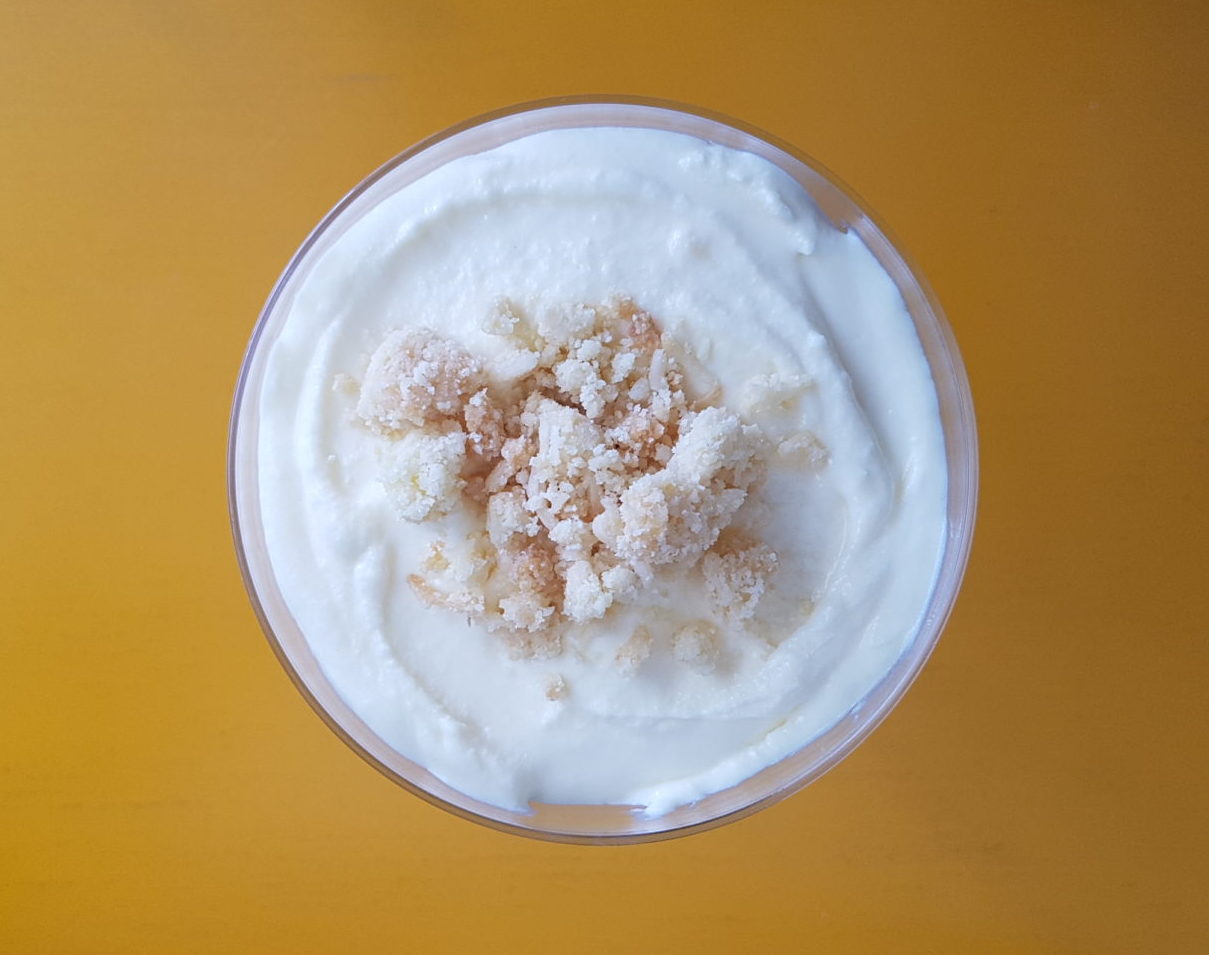 Variations
If you baked the Sugar Free Cake Crumble Mix until it was slightly darker and crunchier and added some cinnamon and to the mix, this would also make an ideal granola topping to add to your home made muesli. Add some extra chopped nuts such a almonds, macadamias or hazelnuts to add texture to it for some variation and it tastes divine. You could also add some cocoa or cacao for a delicious chocolate taste.
Another great use for this mix is to use it for decoration on a celebration cake. Make a low carb layer cake using one of my delicious cake recipes such as Low Carb Chocolate and Zucchini Cake, frost it with chocolate ganache as per the recipe and sprinkle some of this crumble on top for a lovely textured decoration option.
So many options for a simple recipe.
Kxx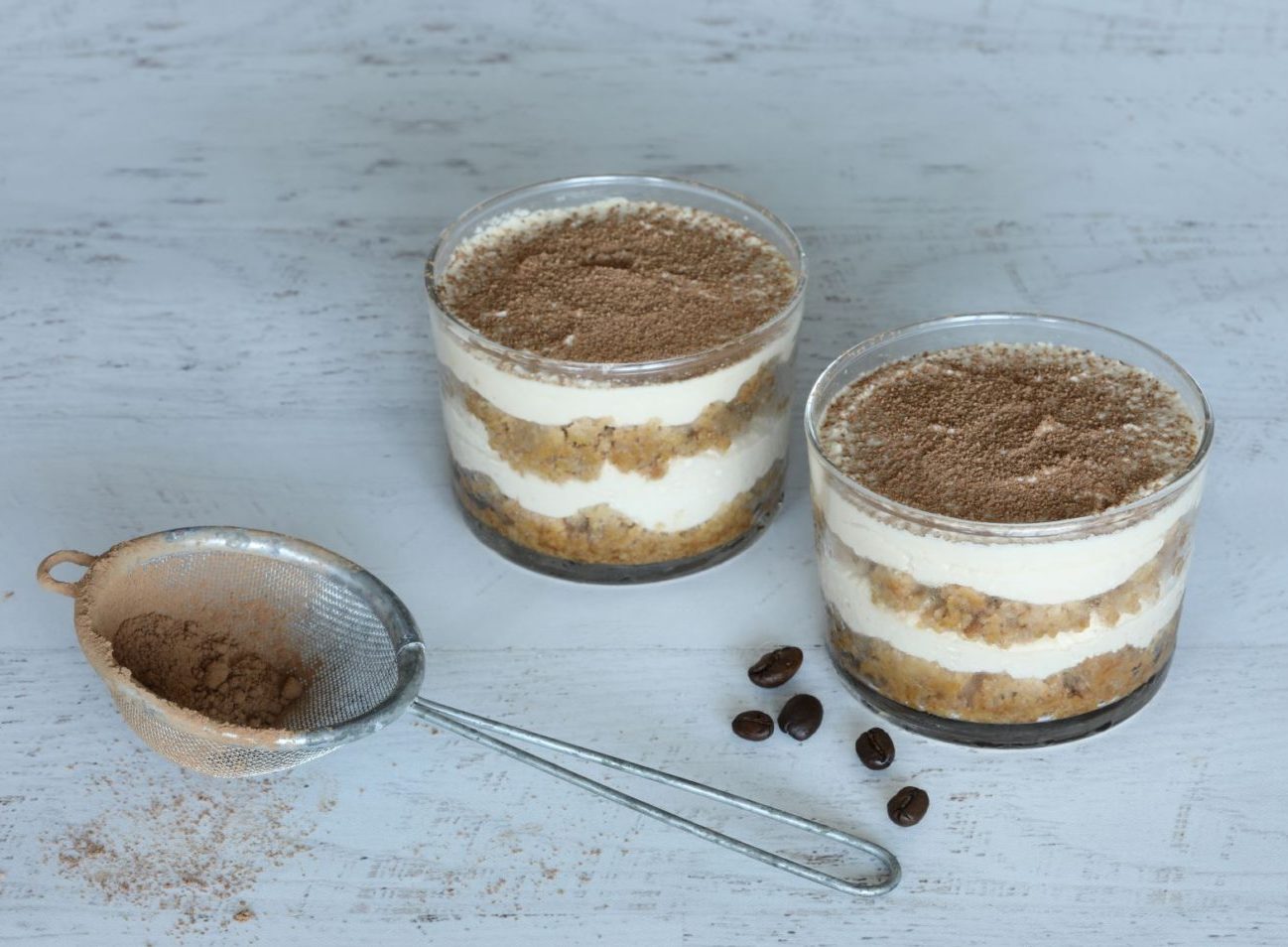 Instructions
Preheat oven to 160 C/325 C fan forced

Melt the butter and add all other ingredients, blending in till butter is just mixed in but leaving lumps in the mix for texture.

Spread mix out onto baking paper and bake for 10- 15 minutes.

Remove from oven and turn mix gently to ensure that the crumble mix browns slightly all over.

Return to the oven for a further 5-8 minutes to cook or until slightly brown in colour.

Remove from oven and allow to cool.

Use immediately or store in an airtight container for up to 2 weeks.
Variations
Add 1 tspn ground cinnamon to the mix

Add 1 tablespoon cocoa or cacao to the mix
Recipe Notes
Makes approximately 8-10 individual serves for pots of dessert.
Sweeten to your own taste.
Nutritional Information
Serving:
1
batch
|
Calories:
106
kcal
|
Carbohydrates:
1
g
|
Protein:
2
g
|
Fat:
9
g
|
Fiber:
1
g
Note that we calculate our own nutritional values so they may not be precise. Calculate your own if desired. Carb values exclude sugar alcohols such as Erythritol, as they generally have no impact on blood sugar levels. 50% of the carbs from Xylitol is added to nutritional values. This is consistent with industry practice.
Do you want to receive more recipes like this one? Subscribe to our newsletter now!