Low Carb Chocolate Zucchini Cake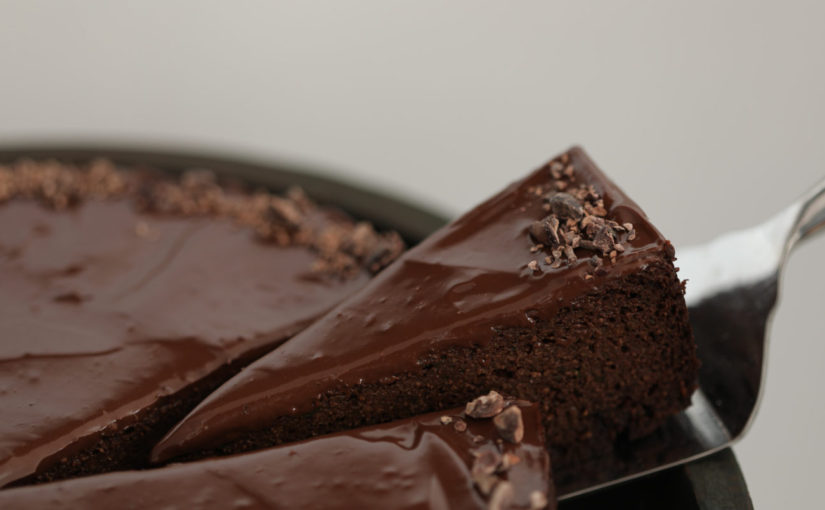 Low Carb Chocolate Zucchini Cake
A Low Carb Chocolate Zucchini Cake that is healthy and nutritious but tastes divine. You are never going to feel guilty serving this cake to your family and friends and they are never going to know that it has the goodness of zucchini added to it or that it is both sugar and gluten free.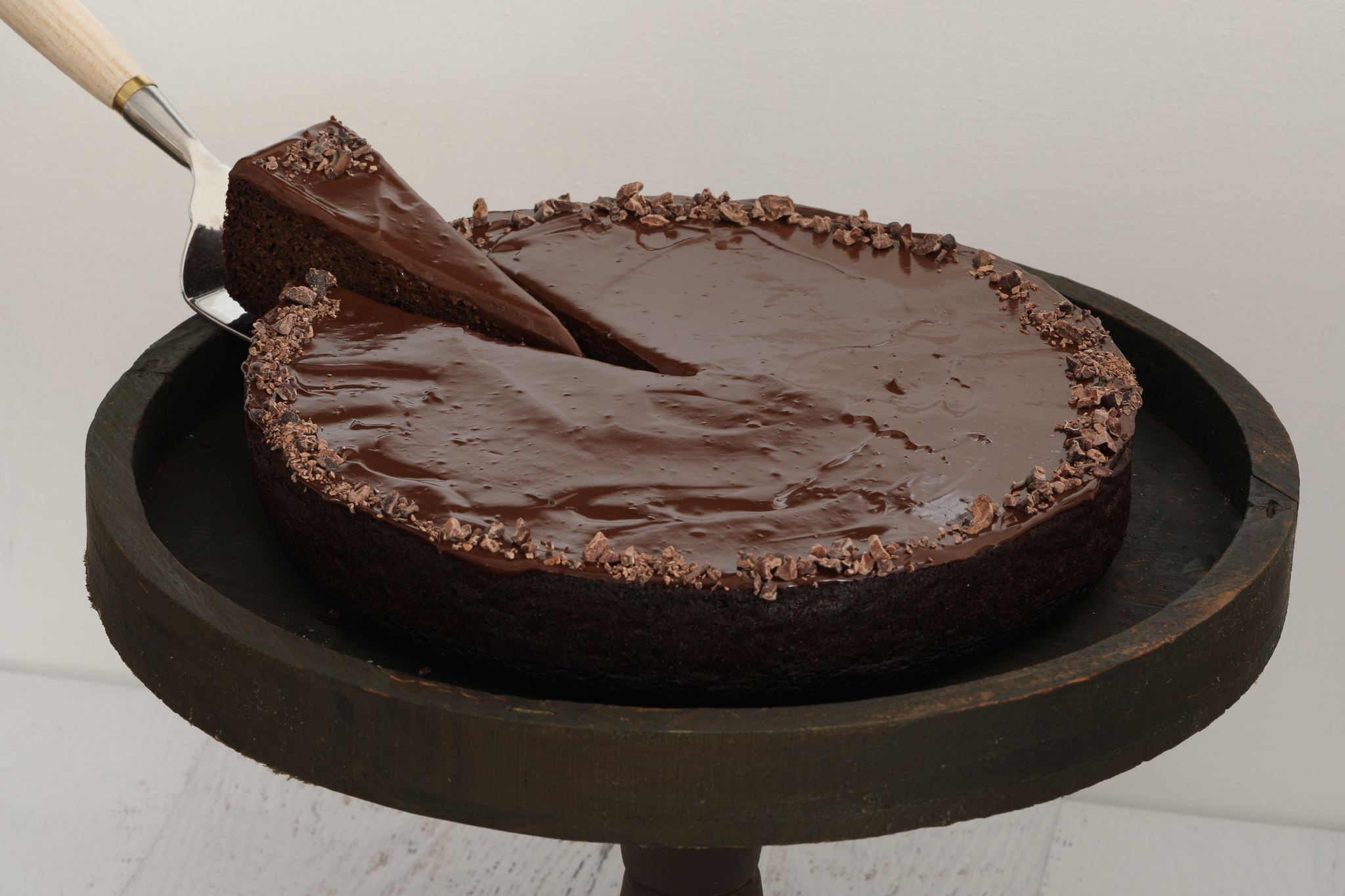 This cake is ideal for a celebration cake, to be made into cup cakes or for a slab cake. You will have to vary the cooking times for different cake pan sizes.It makes the perfect cake for afternoon tea or for a birthday party and is also the perfect base for a celebration cake, as it is quite dense. There are also a couple of options for icing this cake. My personal favorite is a very simple dark chocolate ganache which is made from cream and dark chocolate. You can make it a runnier ganache, or thicker, depending on the ratio of cream to chocolate that you use. You could also try using my recipes for a Low Carb Cream Cheese Frosting or a Low Carb Buttercream Frosting.
This is a lovely moist cake, a bit more like a milk chocolate cake (without the milk) so it isn't as rich as a couple of my other chocolate cake recipes which have much stronger dark chocolate flavors.  I really enjoy a slice of this with a coffee and it is also fabulous as a dessert, simply zapped in the microwave for a few seconds and served with some whipped cream.
If you are after a stronger chocolate taste you could try this recipe for Dark Chocolate Zucchini Muffins. If you are after another milder chocolate flavored cake a little bit similar to this one but without the zucchini, I also recommend you try making this simple Chocolate Olive Oil Cake– don't let the olive oil turn you off making this cake as you cannot taste it at all. This recipe is really versatile as well and is absolutely delicious both as a cake and even as a pudding, especially when served with whipped cream or a low carb ice-cream.
You are going to want to bookmark this recipe as it is sure to become a favorite of yours. I'm building up quite a repertoire of chocolate cakes now so there is literally one for every occasion.
Kxx
Low Carb Zucchini Chocolate Cake
Serves 20-24

Ingredients
2 small zucchini - approximately 400 gms/14 oz
2 cups almond meal/almond flour
¾ cup cocoa powder
¾ cup EVOO- extra virgin olive oil light in flavour
3 large eggs
¼ cup boiling water
4 Tbspns Stevia and Erythritol blend or alternative sweetener- I use Sugarless Stevia Organic or to taste
2 tspns cinnamon
2 tspns of instant coffee
1 tspn baking powder
1 tspn baking soda
½ tspn allspice
Pinch of salt

Method
1. Either grate or process zucchini- I like to process mine to blend the zucchini in more.
2. Beat eggs for 3 minutes till light and fluffy.
3. Dissolve the coffee in the boiling water.
4. Mix all of the dry ingredients in a large mixing bowl until well combined, ensuring there are no lumps.
5. Add the EVOO, melted butter and zucchini to the eggs and combine.
6. Add the dry ingredients to the liquid ingredients and beat until well combined.
7. Pour into a greased and lined 8" or 9" baking pan and smooth out the top ensuring there aren't any air bubbles.
8. Bake in a fan forced oven for 55-60 minutes or until cake is cooked in the centre.
Leave to cool in tin for 10 minutes and frost when cake has cooled down.
*Hint for a more moist cake-wrap your cake in cling wrap and leave to cool on a cooling tray.
*Note that I have used 1/3 cup of Lokanto Monkfruit Sweetner in this recipe as an alternative sweetener with good results as well.

Chocolate Ganache
100 mls /3.5 oz full fat cream/heavy cream
75 gms/2.6 oz of dark chocolate 80% couveture or more

To make chocolate ganache, simply heat up the cream just to below the boil (don't boil or you will have lumps in your gananche) and remove from heat (or microwave) and add the chocolate. Stir until the chocolate has blended with the cream and allow to cool before using.

Drizzle the ganache on before it thickens for a drizzle finish or allow ganache to cool in the fridge to a slightly thicker consistency before icing the cake. This is enough ganache for a thin coating on top of the cake.

Note that you can make a stiffer ganache by increasing the amount of chocolate you add, ie., make it 1 :1 cream to chocolate (2.5 oz/75 gms of each) for a stiffer ganache or make it 2 parts chocolate to 1 part cream (3.5 oz/100 gms chocolate to 1.8 oz/50gms cream) for a much stiffer and pipeable ganache. You can also make it thinner by using 1 part cream to .5 amount chocolate (3.5 oz/100 gms cream to 1.8 oz/50 gms chocolate.)

To Serve
This cake tastes lovely served as it is when iced or frosted.
Try serving with a dollop of cream or marscapone.
For a delicious hot desset, simply zap in the microwave for a few seconds to warm it up and serve with whipped cream.

A KETohh creation
www.ketohh.com