Low Carb Orange and Almond Cake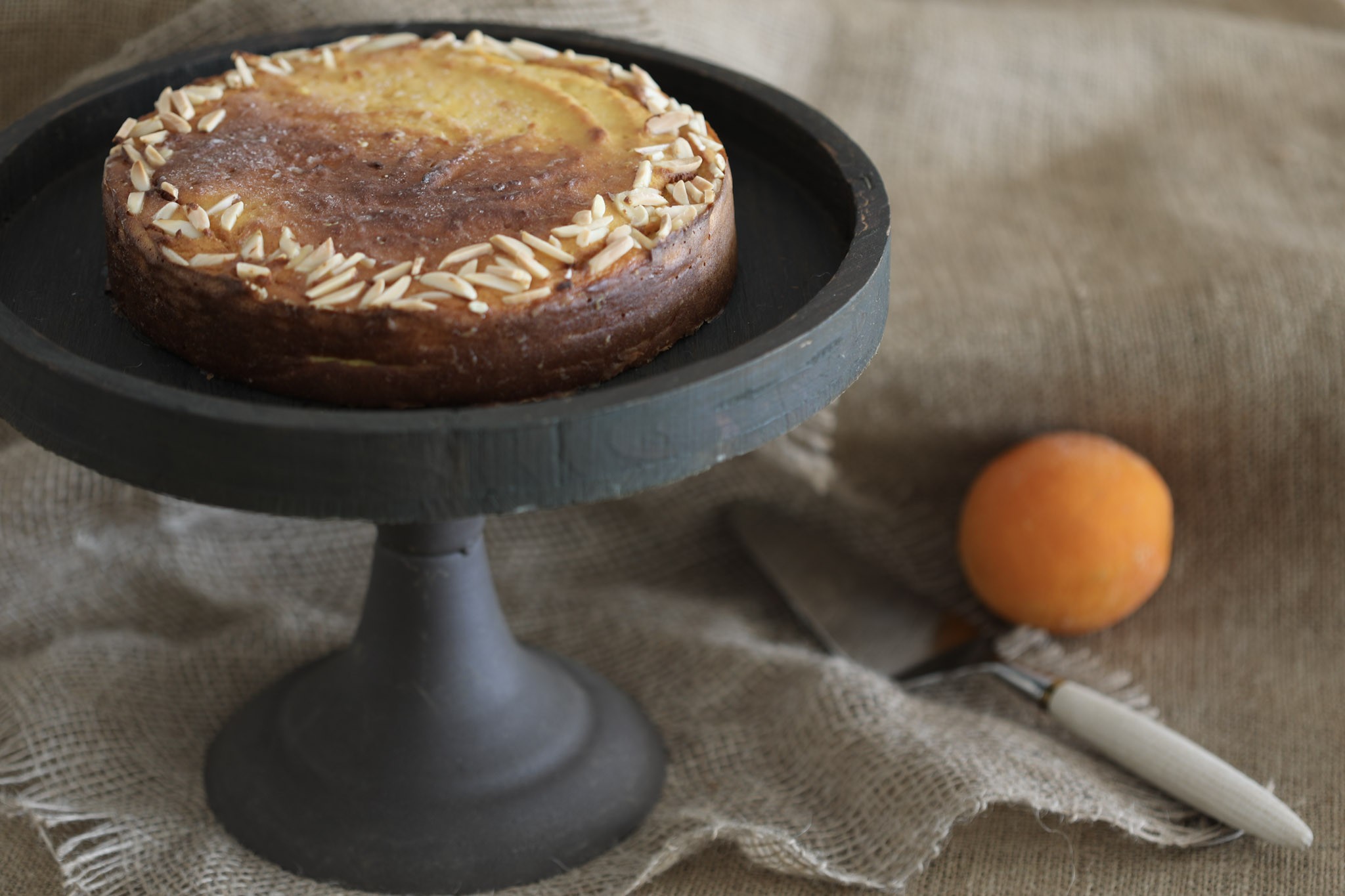 Low Carb Orange and Almond Cake
Delicious Low Carb Orange and Almond Cake is a classic that has been around for many years. Celiacs would be very familiar with this cake, as it used to be one of the only gluten free cakes available to purchase when eating out. Tried and tested over and over again, this recipe goes one step further, and removes any added sugars. Serve to diabetics or low carb, low sugar or Keto advocates, and they are going to love it. Inspiration was by Belinda Jeffrey's lovely recipe for an Orange and Almond Cake.
Orange, vanilla and almond flavors go together beautifully in this recipe, and it's also a simple recipe to make. 6 eggs are used to make this batter, so it is quite wet but be assured that it will come together nicely once baked. Be sure to use a large enough pan, as the recipe makes quite a lot of batter. Try adding some additional texture to this recipe by adding ¼ cup of slivered almonds or chopped macadamia nuts.
Boiling Oranges and Using them in a Cake Recipe
Boiling the oranges for this recipe is easy if you don't already have some in your freezer. When on the stove, keep an eye on the water level in your pan, as the water can evaporate quite quickly. Frozen boiled oranges are fairly prolific in my house, so generally I just have to defrost some oranges to make this cake.
Defrost frozen oranges by leaving overnight in the fridge or for a few hours on the bench, before use. Never throw out oranges (or mandarins) that are past their use by date. Boil them up in batches before freezing them to use in recipes like this one. Save on both time and energy bills, plus you can create a cake like this in a much shorter amount of time.
Whole Oranges Do Not Cause This Recipe To Be Bitter
Adding whole oranges, pips and all, in this recipe won't make the cake taste bitter at all. Baking with whole oranges in this type of cake is actually extremely common. Some of the most popular and best tasting orange and almond cakes in the world, are made using boiled oranges. Avoid using thick skinned oranges in this recipe as they have more pith in them. Generally if you use old oranges, the skin tends to be thin anyway, so it is never an issue. If your batter tastes bitter then you haven't used enough sweetener.
Adding The Syrup
Pouring the syrup over the cake is optional to this recipe, but it tastes truly amazing. Try it first as per the the recipe, before you make any alterations. Should you find the syrup a little tart for your liking, try using half a lemon with the same amount of sweetener. Alternatively you can omit the syrup.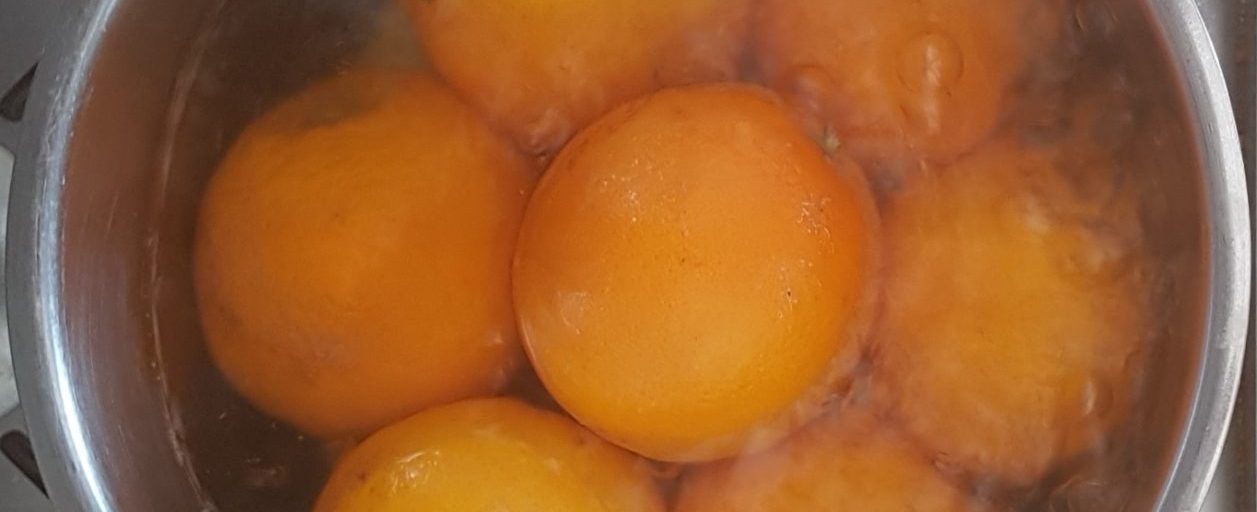 Using Sweetener in this Recipe
Due to the fact that I am trying to reduce my sugar intake and wean off sweet foods, I don't use a lot of sweetener in my recipes. Should you be concerned about how sweet this cake will be, please taste the batter first before you make any adjustments. Remember also that this recipe uses a monkfruit and erythritol blend. Sweeteners blended with erythritol are more like a regular sugar when you use it, as is Erythriol on it's own. Some stevia and monkfruit powders are also really quite concentrated in sweetness, so make sure you select the right sweetener for the recipe.
I wouldn't recommend using stevia or monkfruit in their purer forms as you need the bulk of the sweetener to add bulk to the recipe. I find some of the sweeteners I've sourced can be quite sweet and in that case I only use 2 tablespoons of sweetener.
Some readers have made this recipe using only 2 tablespoons of a sweetener, and think that the oranges have made the cake taste bitter. In fact, what they have done is not used enough sweetener because they have made an uncalculated switch. If you use a sweetener that has had erythritol and the ratio is close to 1:1 then make sure you increase the amount of sweetener used.Of course the cake isn't going to taste right if it isn't sweet enough. Rest assured, this cake does not taste bitter at all when made correctly with the right amount of selected sweetener or the right sweetener.
To Serve
Serve this cake, topped with some fresh plain Greek yogurt, whipped cream or mascarpone, and it tastes divine. Frost it with some Low Carb Cream Cheese Frosting as an alternative to the syrup.
Make sure you checkout this other lovely low carb sugar free syrup cake, for a Low Carb Lemon Syrup Cake. There is also a lovely Sugar Free Mandarin and Macadamia Cake as well. All three of these citrus cakes are lovely, and are pretty much no fail recipes. All feature the option of adding a citrus syrup, which I absolutely love, and think you will as well.
There's plenty of great low carb cake recipes on this website. Just do a search for cake in the search bar and they will all come up. They include recipes for-
Low Carb Dark Chocolate and Zucchini Cake
Low Carb Carrot Cake
Low Carb Chocolate Fudge Cake
Low Carb Chocolate Olive Oil Cake
Healthy Banana Bread
Low Carb Banana Loaf-a denser loaf with lots of nuts and seeds
Healthy Pumpkin Bread
Simply delicious!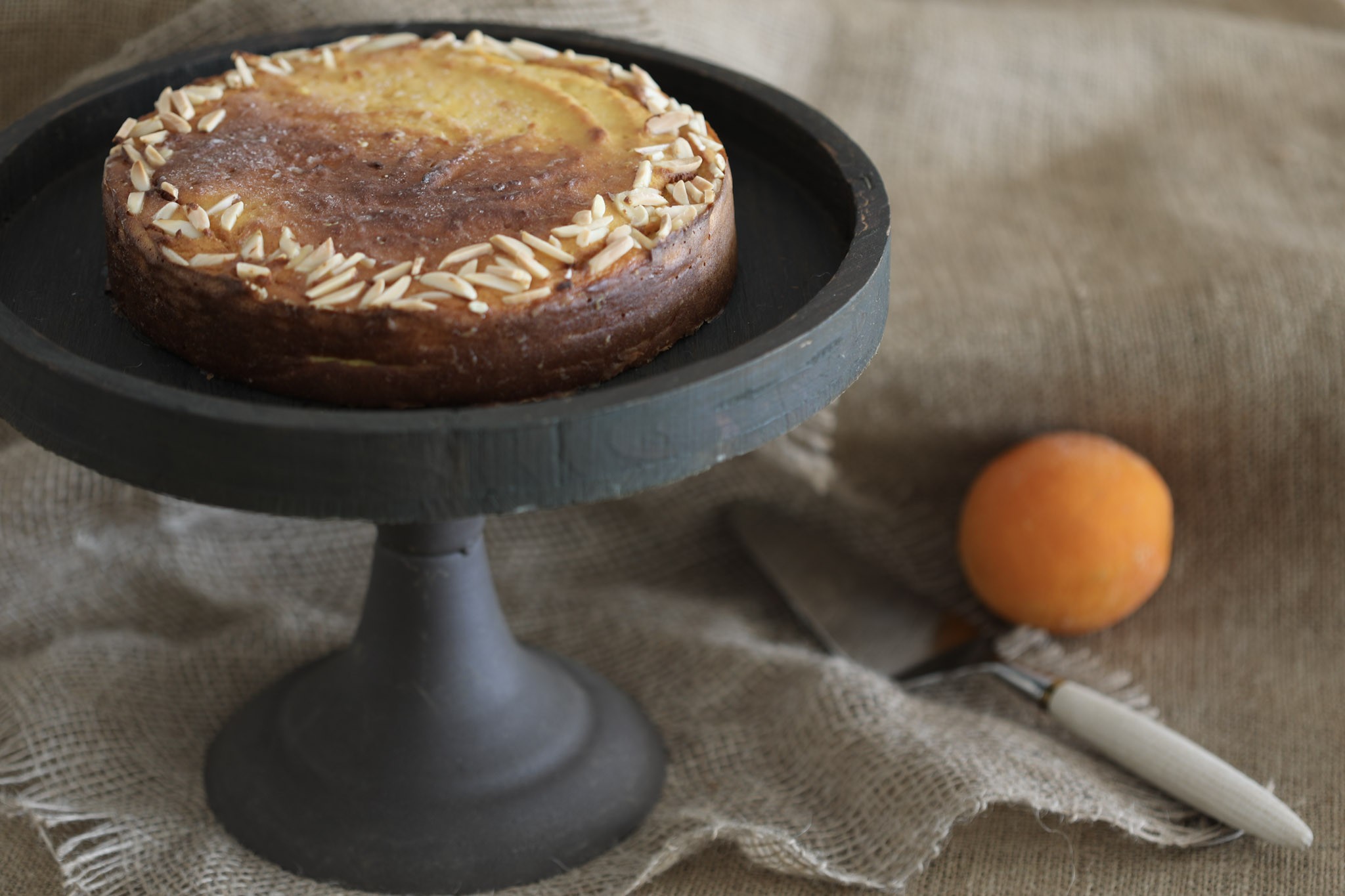 Ingredients
2

oranges thin skinned boiled for 50-60 minutes or thawed frozen boiled oranges

6

eggs

2 ½

cups

almond meal/almond flour

½

cup

Monkfruit Blend

or alternate sweetener that is approximately 1:1. If using a concentrated stevia powder or sweetener then only 2 tablespoons is required.

1

teaspoon

baking powder

1

teaspoon

vanilla extract

I like to use this brand
Instructions
Make the Cake
Preheat the oven to 155 C/310 F fan forced and grease and line a large 9" baking pan.

Puree the oranges skin and all until smooth and set aside. Whisk the eggs on high for around 6 minutes till light and fluffy.

Mix all of the dry ingredients to ensure they are well combined, particularly the baking powder.

Add the orange puree, vanilla essence and dry ingredients to the eggs.

Mix together very gently with a spatula, folding until ingredients have combined and taking care not to over mix. Pour into a lined and prepared large 9 inch (large) round baking pan.

Bake for approximately 40-45 minutes or until cooked in the centre of cake. Take care not to overcook.

Allow the cake to cool for 10 minutes in the pan.

You can serve the cake as it is or you can add a citrus syrup topping whilst cooling in the pan.
Citrus Syrup Topping
2 tablespoons powdered low carb sweetener of choice to the juice of 1 large lemon.  Add the juice of an extra lemon and or/a little more sweetener if you would like this a little more tart.. Mix the lemon and sweetener together until combined. Poke holes with a skewer all over the top of the cake after it has cooled for 10 minutes in the pan. Spoon the syrup over the cake while still warm. Allow the cake to cool in the pan..
Serving Suggestions
Whether you added the syrup or not, this cake tastes delicious served with whipped cream, mascarpone or Greek yogurt.

Make up some additional syrup which can be poured onto individual servings of cake to taste.

Try topped with some Low Carb Cream Cheese Frosting as an alternative.
Recipe Notes
Using Whole Oranges in the Recipe-Adding whole boiled pureed oranges does not impart any bitterness at all to this cake. The whole oranges are pureed so there is no evidence at all of skin or pips and you cannot taste them. You may need to top up the water when boiling the oranges so the pan doesn't go dry
Using Sweeteners- I minimize the amount of sweetener used in recipes to reduce my sweet tooth, so you may wish to increase the amount to your taste, particularly in the actual cake recipe and especially if you don't add syrup to the cake at the end. Taste the batter after you have mixed it and it will give you an idea of whether it will be sweet enough for you. 
For best results use the 1/2 cup of a 1:1 (or similar) sweetener to add bulk to the recipe. Do not use a monkfruit or stevia concentrated powder as it will not add bulk to the recipe. 
This recipe is ideal for freezing.
Nutritional Information
Serving:
1
slice
|
Calories:
128
kcal
|
Carbohydrates:
2.2
g
|
Protein:
4.3
g
|
Fat:
8.3
g
|
Fiber:
1.4
g
Note that we calculate our own nutritional values so they may not be precise. Calculate your own if desired. Carb values exclude sugar alcohols such as Erythritol, as they generally have no impact on blood sugar levels. 50% of the carbs from Xylitol is added to nutritional values. This is consistent with industry practice.
Do you want to receive more recipes like this one? Subscribe to our newsletter now!