Wasabi Almonds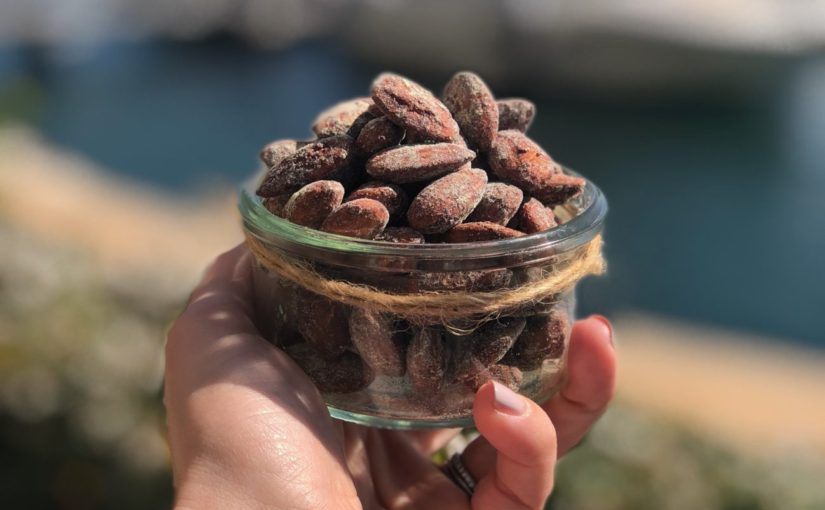 Wasabi Almonds
These oven roasted nuts are one of the healthiest, unprocessed snacks you could snack on and they are ideal for low carb, keto, LCHF or sugar free diets. Made from the simplest ingredients and ready in no time, these are easy to make and delicious to eat and will definitely become a favorite in your house.
You can also save yourself lots of money by making these yourself as Wasabi Almonds (and Tamari Almonds) are quite expensive to buy. Once you have eaten these freshly roasted straight from the oven you will not want to eat them any other way. The biggest issue is going to be making sure you don't eat too many as they are very addictive.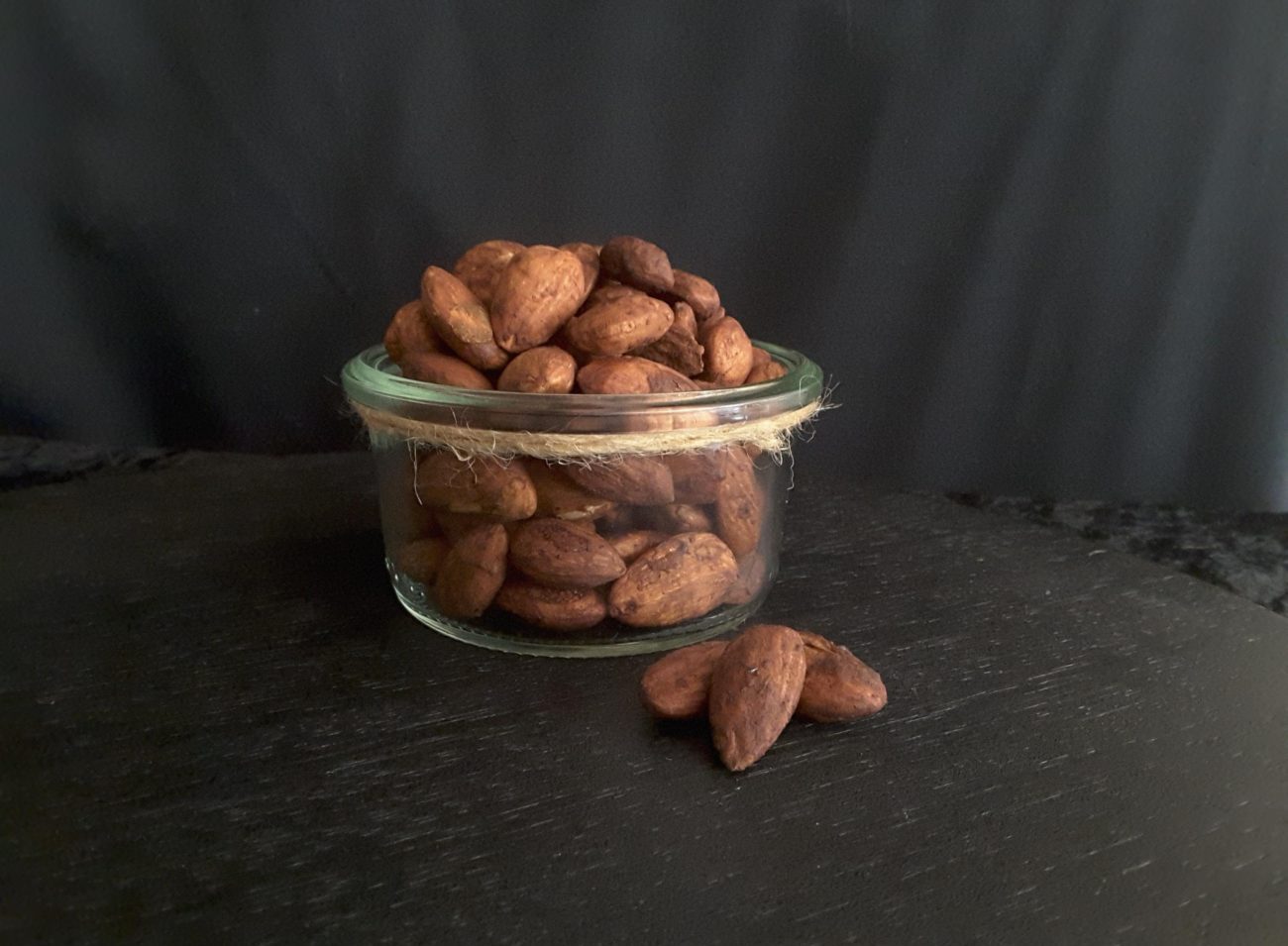 Do yourself a favor and only use Tamari in this recipe instead of soy sauce. It's a far more healthier, more natural, higher in protein, wheat free product and authentic Tamari shouldn't contain MSG and preservatives. If your bottle does have additives, I suggest finding a brand that doesn't have these additives, as they do exist, particularly in the Japanese produced Tamari. I have only ever found the Chinese manufactured Tamari in the larger chain supermarkets here in Australia and they all contain gluten, so make sure you read the ingredients list on the bottle before you buy it. I also personally only use raw almonds in this recipe but you can use any type of almond that you might have on hand.
You can activate your almonds prior to making this recipe if you choose to. I personally don't but understand that many of you like to. Don't heat your nuts to a higher temperature than specified or you will destroy some of the wonderful health benefits gained by eating almonds.
Enjoy!
Kxx
Wasabi Almonds
Makes 2 cups Almonds

Mix 1 teaspoon of wasabi paste or wasabi powder with 1.5 tablespoons of Tamari and blend well.

Stir into 2 cups of raw almonds. Allow the flavor to soak in while your oven is heating up to 140 C/280 F fan forced.

Spread the almonds out on a baking tray lined with baking paper so they aren't touching each other and bake for 20 minutes, turning the almonds after 10 minutes.

Once nuts are cool, mix through 2 teaspoons of wasabi powder.

Store for up to 2 weeks in an airtight container as adding the wasabi makes them less suitable for longer storage. You can vary the amount of wasabi you add to taste. Use less wasabi for a more subtle flavor or more to turn up the heat.

Tamari Almonds
Makes 2 cups Almonds

Simply mix 2 cups of raw almonds with 1.5 tablespoons of Tamari. Allow the flavor to soak in while your oven is heating up to 140 C/280 F fan forced.

Spread the almonds out on a baking tray lined with baking paper so they aren't touching each other and bake for 20 minutes, turning the almonds after 10 minutes.

Store the cool nuts in an airtight container for up to 1 month for ultimate freshness- not that they will last that long.

A KETohh Creation
www.ketohh.com