Low Carb Lamb Yogurt Curry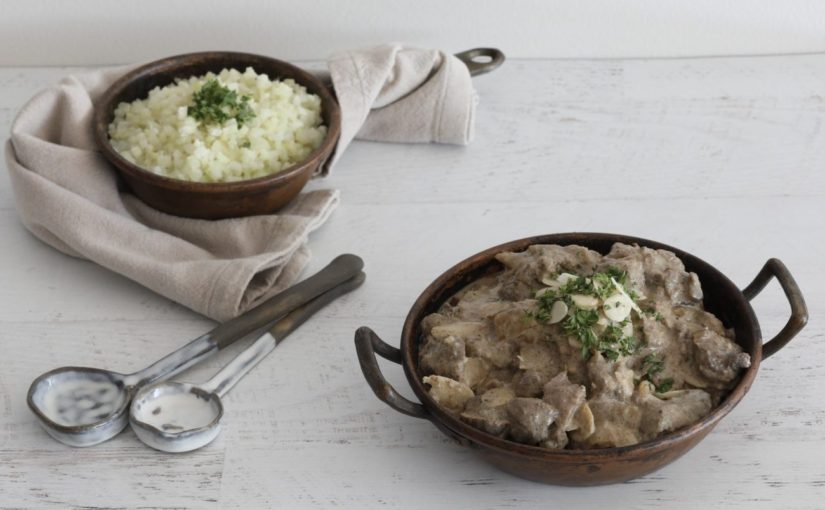 Low Carb Lamb Yogurt Curry
Authentic Low Carb Lamb Yogurt Curry doesn't take long to make but be patient to allow it to become tender enough so it melts in your mouth. Also called Rogan Josh or Rogan Gosht, it usually features on the menu of every Indian Restaurant outside of India. 
It's a great dish for people who don't like really spicy curries. That doesn't mean it is lacking in flavor though. It's a very aromatic dish and the addition of the yogurt  just smooths all of the flavors off. It's probably one of my favorite curry recipes and when it's this simple to cook, it's a bonus.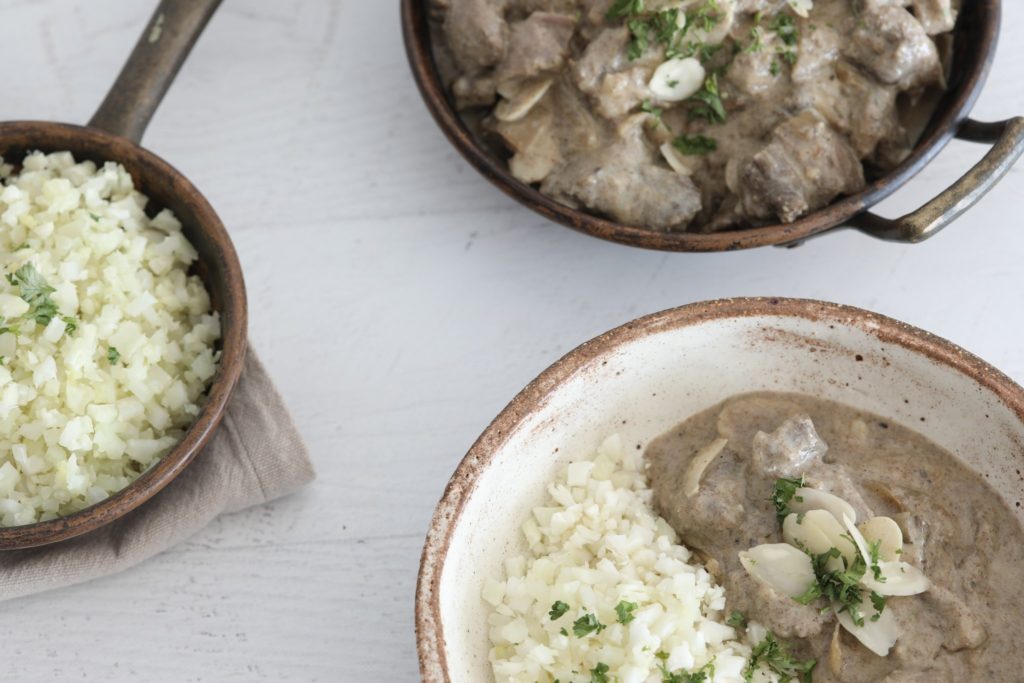 SLOW COOKER METHOD
You can make Low Carb Lamb Yogurt Curry in the slow cooker.  Simply throw (literally) all of the ingredients into the pot and cook on high for a couple of hours. Reduce the temperature and simmer on low for another few hours, or until tender. You could also leave the slow cooker on low during the day while at work. Come home to an amazing smell in your house and a meal that's pretty much ready to serve.
Note that I don't brown meat off when I use the slow cooker. Some say that meat needs to be seared and juices sealed off.  I have tested this theory out and I can honestly say that there is no difference in the taste or texture.
The point is that the juices probably just spread out through the dish more, so it just makes every mouthful wonderful.  Well that's my theory and I think it's a good enough one to justify not browning meat off for a slow cooker meal. The other good point to not browning meat off is you save on time and on dishes. That's a win win situation in my books.
STOVE TOP METHOD
There's the option to cook this off on the stove top as well. Simply brown off the meat in a medium heavy based saucepan in a tablespoon of oil. Add the onions and spices and continue cooking till onion is transparent. Add 1/3 of  the yogurt and blend into the hot meat mixture to allow it to stabilize.  Finally add the remaining yogurt.
Add an additional 3/4 cup of water at this stage (not required in the slow cooker) as the dish will be drier cooked on the stove top. Add 1/3 cup of slivered/flaked almonds, turn the heat down and place the lid on the pan. Simmer gently for 1-2 hours or until meat is very tender.
Use Greek yogurt in this dish to keep the carbs down, as Greek yogurt is lower in carbs than natural yogurt. Use natural yogurt if you have it on hand and the carbs don't worry you. You do get a creamier texture though when you use Greek yogurt as it is thicker and richer in texture.
Serving Ideas
Serve this dish with traditional accompaniments such as rice and dahl etc. You can stick to a low carb theme by servingit with Cauliflower Rice. I also highly recommend you try the recipe for Low Carb Cauliflower, Broccoli and Sunflower Seed Dahl that tastes like an authentic Dahl. There's also a fab recipe for a quick and easy Butter Chicken. Another great recipe is Low Carb Coconut Sambal, which is a family favorite in my house. We fight over and hide the leftovers from each other and it's a wonderful side dish to go with all of these dishes.
Finally, you need a serve of naan bread on the side, so make sure you check out this fabulous Low Carb Naan Bread Recipe.
Happy cooking Kx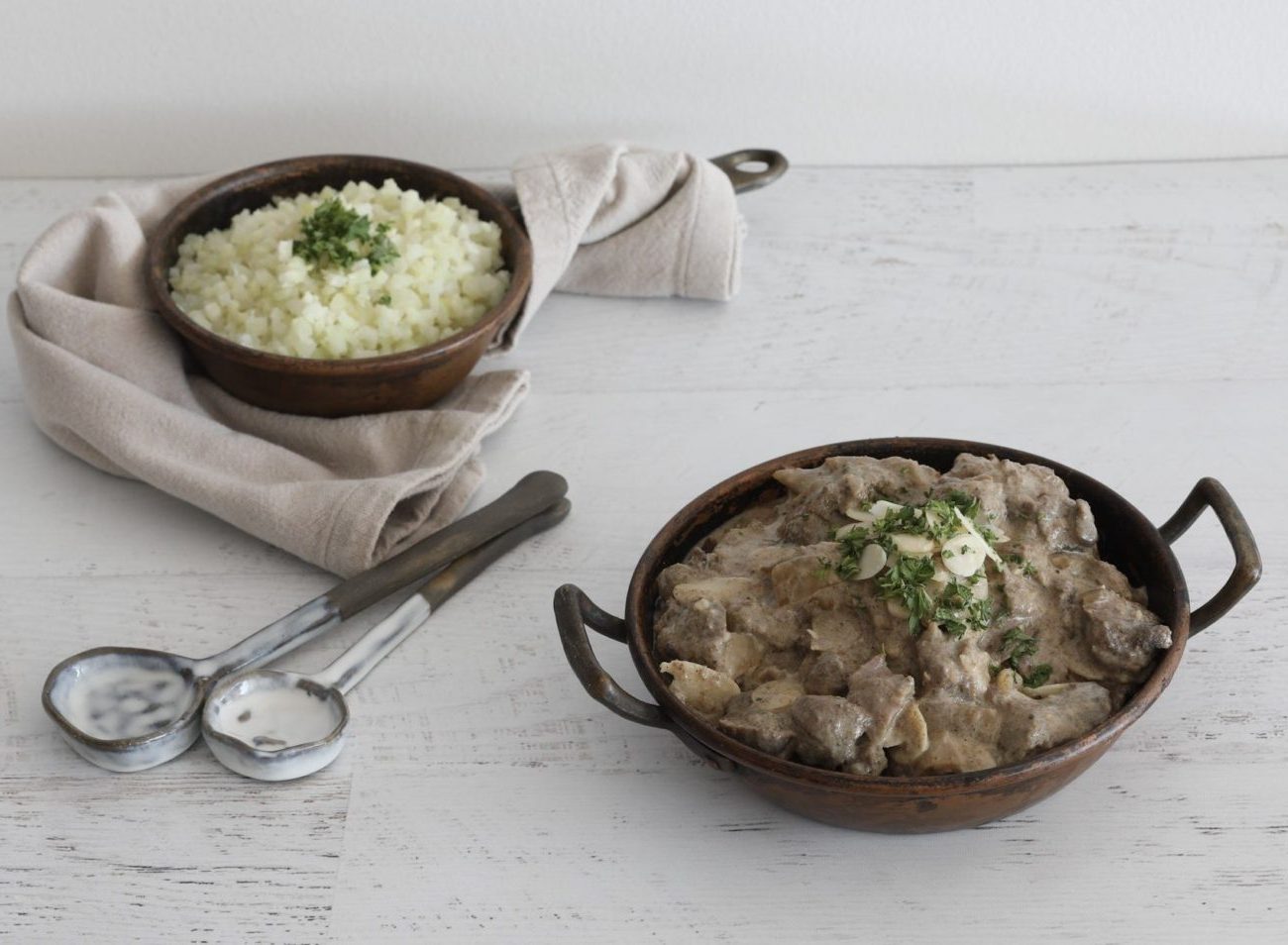 Ingredients
700

gms

diced lamb

2

onions thinly sliced

1/3

cup

flaked or slivered almonds

200

gms

Greek natural yogurt

sugar free

3

teaspoons

minced garlic

2

teaspoons

minced ginger

2

teaspoons

cumin powder

1-2

teaspoons

chilli powder or 2 green chilli's minced- or to taste

½

teaspoon

cardamom powder

½

teaspoon

cinnamon or a cinnamon stick

½

teaspoon

salt

½

teaspoon

black pepper

A pinch of cloves

A splash of EVOO- extra virgin olive oil
Garnish Ingredients
2

tablespoons

coriander freshly chopped

2

tablespoons

almond slivers or almond flakes
Instructions
Slow Cooker Method
Place all ingredients, aside from the garnish ingredients, into the slow cooker pot and stir till combined.

Cook on low/medium for 6-8 hours or on high for 2 hours plus 2-3 more additional hours on low, or until lamb is tender.

Serve sprinkled with almond slivers and chopped coriander.
Stove Top Method
Heat a heavy based pan and add a splash of EVOO- extra virgin olive oil.

Saute the meat till browned, add the spices and onion and continue to cook on medium high for a further a few more minutes, without browning or burning the spice mix.

Add 1/3 of the yogurt and fold through the meat mixture till well dispersed, and allow to cook for another minute to stabilize. Add the remaining yogurt plus an additional ¼ cup of water and stir through till combined.

Fold through the 1/3 cup of almonds, add the lid to the pan and allow to simmer for 1-2 hours or till meat is very tender.

Serve sprinkled with almond slivers or flakes and chopped coriander.
Nutritional Information
Serving:
1
serve
|
Calories:
380
kcal
|
Carbohydrates:
6
g
|
Protein:
26
g
|
Fat:
27
g
|
Fiber:
3
g
Note that we calculate our own nutritional values so they may not be precise. Calculate your own if desired. Carb values exclude sugar alcohols such as Erythritol, as they generally have no impact on blood sugar levels. 50% of the carbs from Xylitol is added to nutritional values. This is consistent with industry practice.
Do you want to receive more recipes like this one? Subscribe to our newsletter now!