Quick and Easy Butter Chicken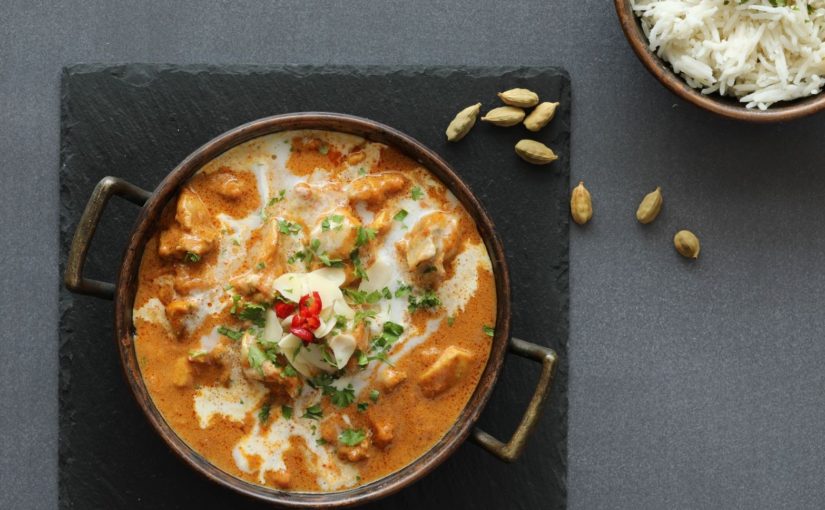 Quick and Easy Butter Chicken
Wait until you try this delicious, quick and easy butter chicken recipe. It's often a favorite those who enjoy Indian food probably because it is a little milder in taste compared to other curries. Being milder is also why it is often a family favorite in many households. We love Indian food in our house, especially a lot of the more traditional dishes with a lot of flavor.

THE HISTORY OF BUTTER CHICKEN
Butter Chicken is a fairly new recipe that was developed in the late 1940's. It was discovered by accident by mixing butter, chicken and tomato. It is meant to slightly sweet but full of flavor. When served in restaurants, we found it was often served in a sweet sauce that was lacking in flavor. Needless to say, my husband raised his eyebrows at me when I told him I would be working on this recipe. It's not his favorite dish and he wasn't looking forward to it, as he is my chief taster.
BUTTER CHICKEN HEAVEN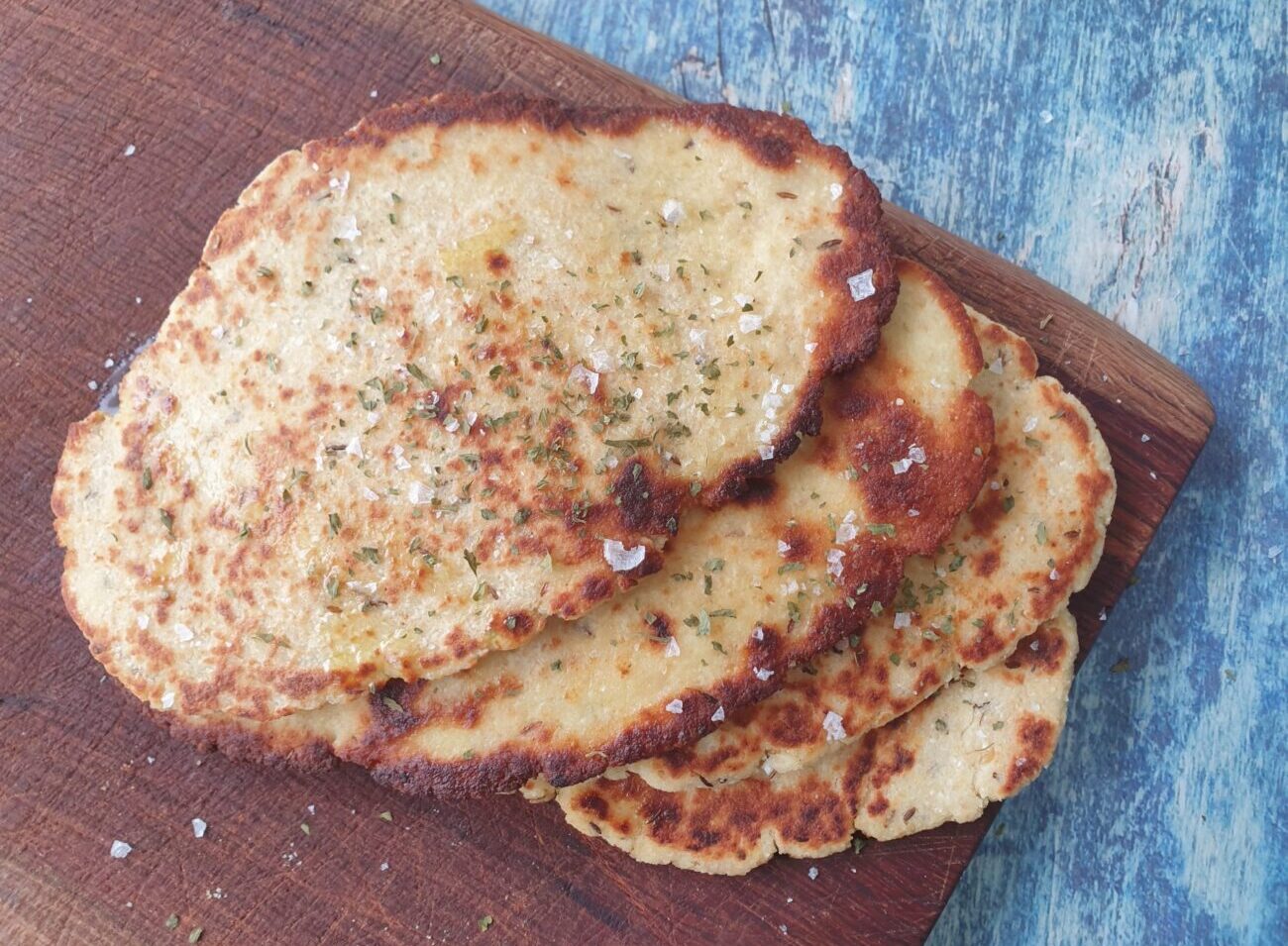 I finally got this recipe just right with the flavors spot on and without it being overly sweet. It's still a great curry for people who like a milder curry but there is a lot of flavor development. Thee butter and the spices combined to give this dish real depth. It isn't  processed or overly sweet but tastes like a delicious aromatic dish. I've simplified the recipe to make it quick and easy to make and have taken some shortcuts to make it easy to cook. Note that this dish tastes amazing eaten straight away but like all curries, the flavors really develop when eaten the next day.
I've given you the option of adding a tiny amount of sweetener to the recipe as I know that many of you enjoy quite your butter chicken with a hint of sweetness. Make sure you only use amounts recommended in the recipe, as you will find that it will sweeten it adequately.
TO SERVE QUICK AND EASY BUTTER CHICKEN
Aside from with traditional accompaniments such as rice, and dahl,  you can stick to a low carb theme as well. Try serving this with Cauliflower Rice. with a serve of Low Carb Cauliflower, Broccoli and Sunflower Seed Dahl  on the side.  I served it for guests recently, who were surprised to find out it wasn't made with lentils, as it tastes amazing and just like dahl should. Palak Paneer– a spinach and cottage cheese curry is also fabulous served as a side to butter chicken.
MORE FABULOUS INDIAN FOOD
Make sure you check out this recipe for Low Carb Coconut Sambal, a family favorite in my house, as a wonderful side dish to go with these dishes. This low carb Roghan Josh (lamb with yogurt) is also an absolute delight and perfect for anyone who doesn't like really spicy curries. Of course you have to serve some of this recipe for  Low Carb Naan bread on the side as well. Again, it's low carb but it tastes just as good as traditional naan bread.
I hope you find the time to make this fabulous recipe. Please  feel free to share any images on social media as I'd love to see what you make. If you hashtag #ketohh #alowcarblowsugarlifestyle, I'll be able to check out your efforts. Don't forget you can easily rate the recipe using the star system below as well.
Kx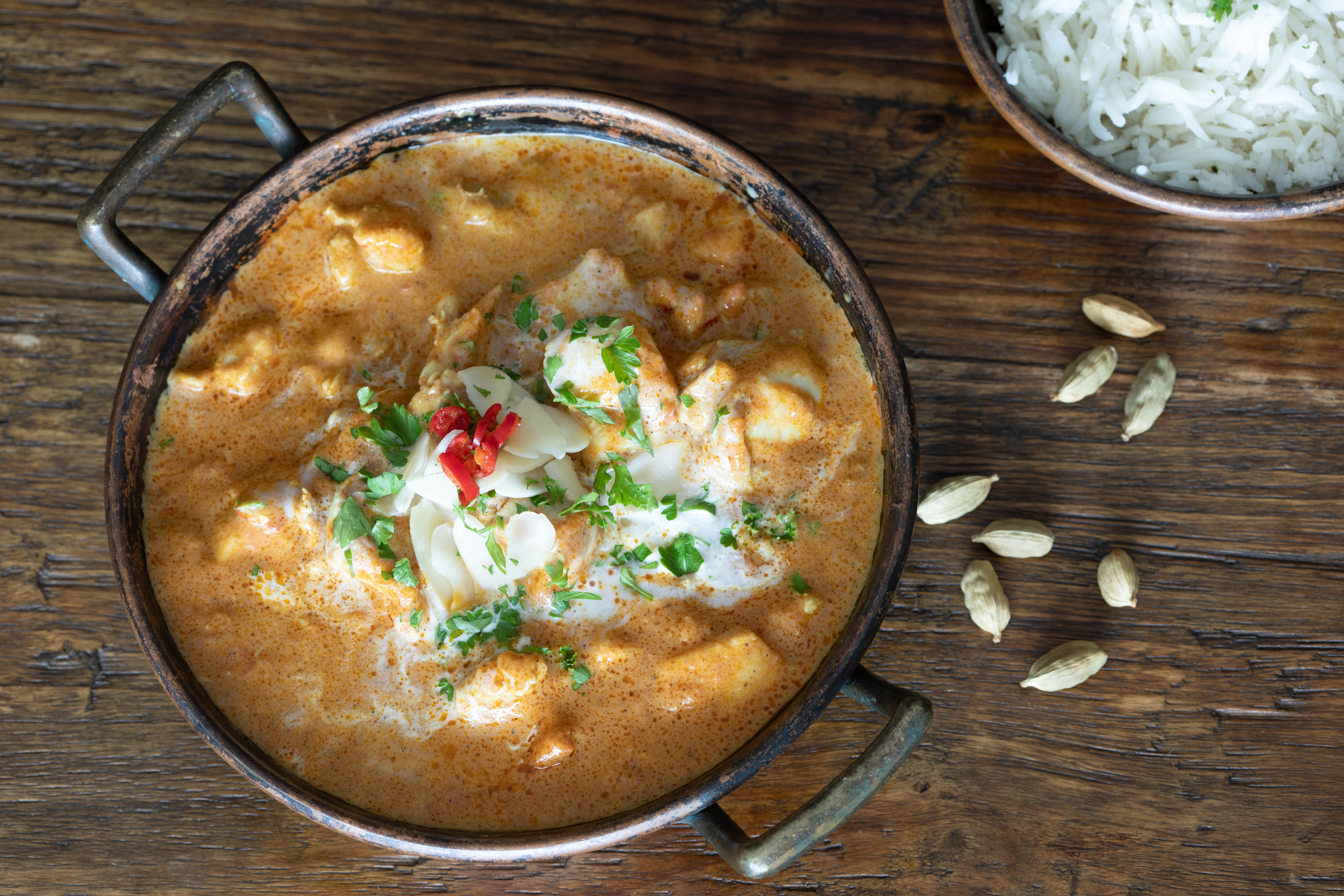 Ingredients
700

grams

chunky diced chicken pieces-chicken thighs are more tender

100

grams

butter

400

grams

tin of diced tomato

sugar free

1

small

onion finely diced

½

cup

coconut cream or heavy cream or to taste

3

teaspoons

minced garlic

2

teaspoons

garam masala

1

teaspoon

ground coriander powder

1

teaspoon

minced red chilli - or to taste

1

teaspoon

minced ginger

1

teaspoon

cumin powder

1

teaspoon

ground turmeric

1

teaspoon

cinnamon powder

½

teaspoon

cardamom powder

½

teaspoon

black pepper

Salt to taste

1

teaspoon

monkfruit blend or a pinch of monkfruit extract- I love this one

Chopped fresh coriander for garnish

2

tablespoons

heavy or pure cream/coconut cream for garnish
Instructions
Heat a heavy based pan and add a pat of butter and the onions. Saute the onion till transparent. Add the tomato and the remaining butter. Continue to cook on medium to high, until the tomato starts to break down and the sauce reduces slightly.

Add all of the remaining spices and saute for another couple of minutes. Add the coconut cream/heavy cream and turn the temperature down. Stir in the sweetener if you are using it.

Add the diced chicken and simmer in the sauce until the chicken is tender and cooked through, usually for about 20-25 minutes. Note that if you use chicken with bones intact, this dish will take up to 45 minutes or longer to cook through.

To Serve

Drizzle the additional cream/coconut cream on top of the curry and sprinkle with fresh chopped coriander to serve.
Recipe Notes
Tastes amazing the next day when the flavors have developed.
Recipe suitable for freezing.
To make the flavor more subtle simply add some additional coconut cream or cream.
Nutritional Information
Serving:
1
serve
|
Calories:
435
kcal
|
Carbohydrates:
5.1
g
|
Protein:
25
g
|
Fat:
33
g
|
Fiber:
0.9
g
Note that we calculate our own nutritional values so they may not be precise. Calculate your own if desired. Carb values exclude sugar alcohols such as Erythritol, as they generally have no impact on blood sugar levels. 50% of the carbs from Xylitol is added to nutritional values. This is consistent with industry practice.
Do you want to receive more recipes like this one? Subscribe to our newsletter now!