Low Carb Cauliflower and Broccoli Dahl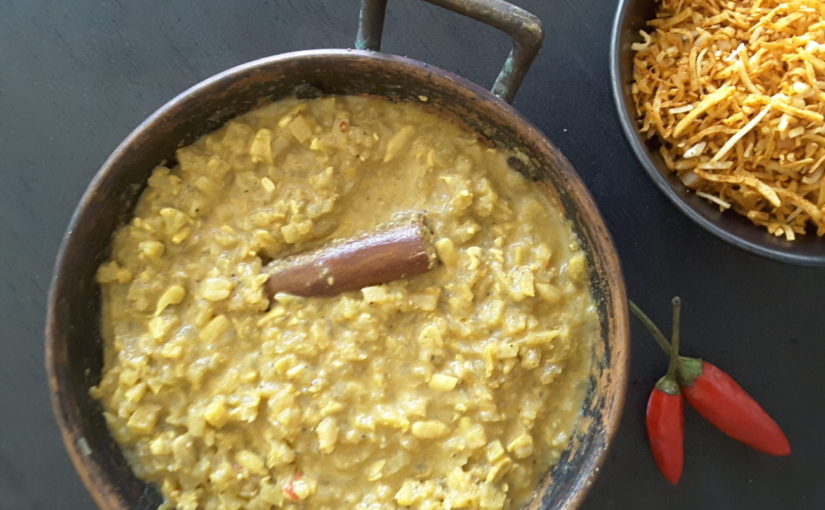 Low Carb Cauliflower and Broccoli Dahl
Indian food is one of my favorite regional styles of cooking and Dahl is a dish that I always enjoy whenever I eat curry. This recipe for Low Carb Cauliflower and Broccoli Dahl is absolutely delicious. Dahl is probably one of the foods I have been most tempted by while eating low carb. I have been trying to come up with a Dahl substitute as I eat Indian food quite a lot, and this recipe more than fills a traditional Dahl made with lentils, place.
A dish that goes hand in hand with Dahl is a Sri Lankan dish called Coconut Pol Sambol, which I highly recommend you make to go with this dish, or in fact, anytime you make any type of curry. I cannot stress this enough but you have to try these dishes together. I would happily sit down to a bowl of Dahl served simply with Pol Sambol on top for dinner and be extremely satisfied.
You could omit the sunflower seeds from this dish, but I love both the flavor and the texture that they impart, plus the fact that they add a nutritional boost to the dish as well. I often buy bags of ready made cauliflower and broccoli rice from my local supermarket, and they are often what I use in this recipe, if I don't make my own.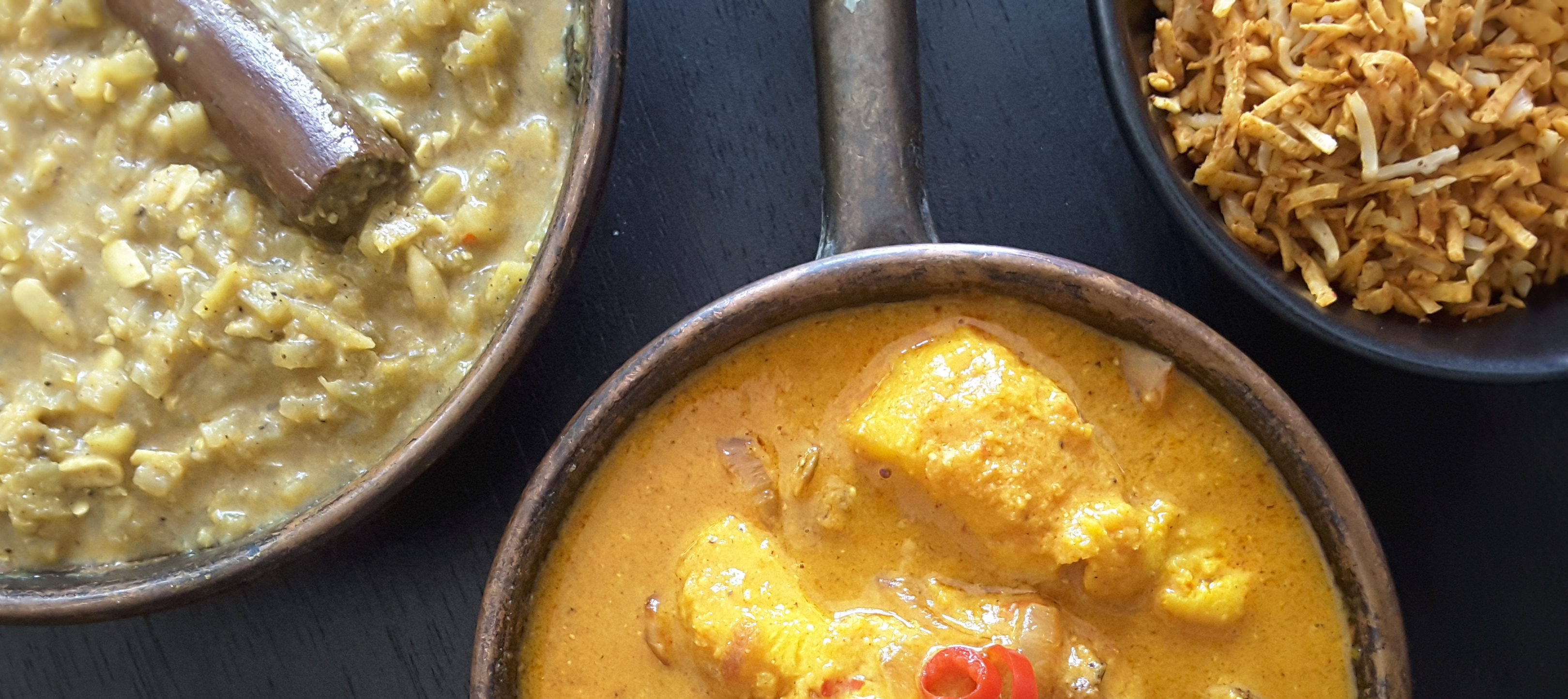 Note that the stem part of broccoli and cauliflower are ideal for this recipe, as you want something that keeps intact, whereas just using the florets would mean that if you cook this for a long time, you will end up with quite a mushy dish. If that is your preference then that is fine, but I like mine to be a little more textured so try to use a mix of stems and florets. The prepackaged bags that I buy from the supermarket (Coles in Australia) tend to have more stalk than florets in them and that is why I find them ideal for this dish.
This dish is perfect served with any type of Indian food and curry dishes. Try it with Coconut Fish Curry, Butter Chicken or Low Carb Lamb Yoghurt Curry, all of which are featured recipes on this site.
I hope you love this dish as much as I do.
Kxx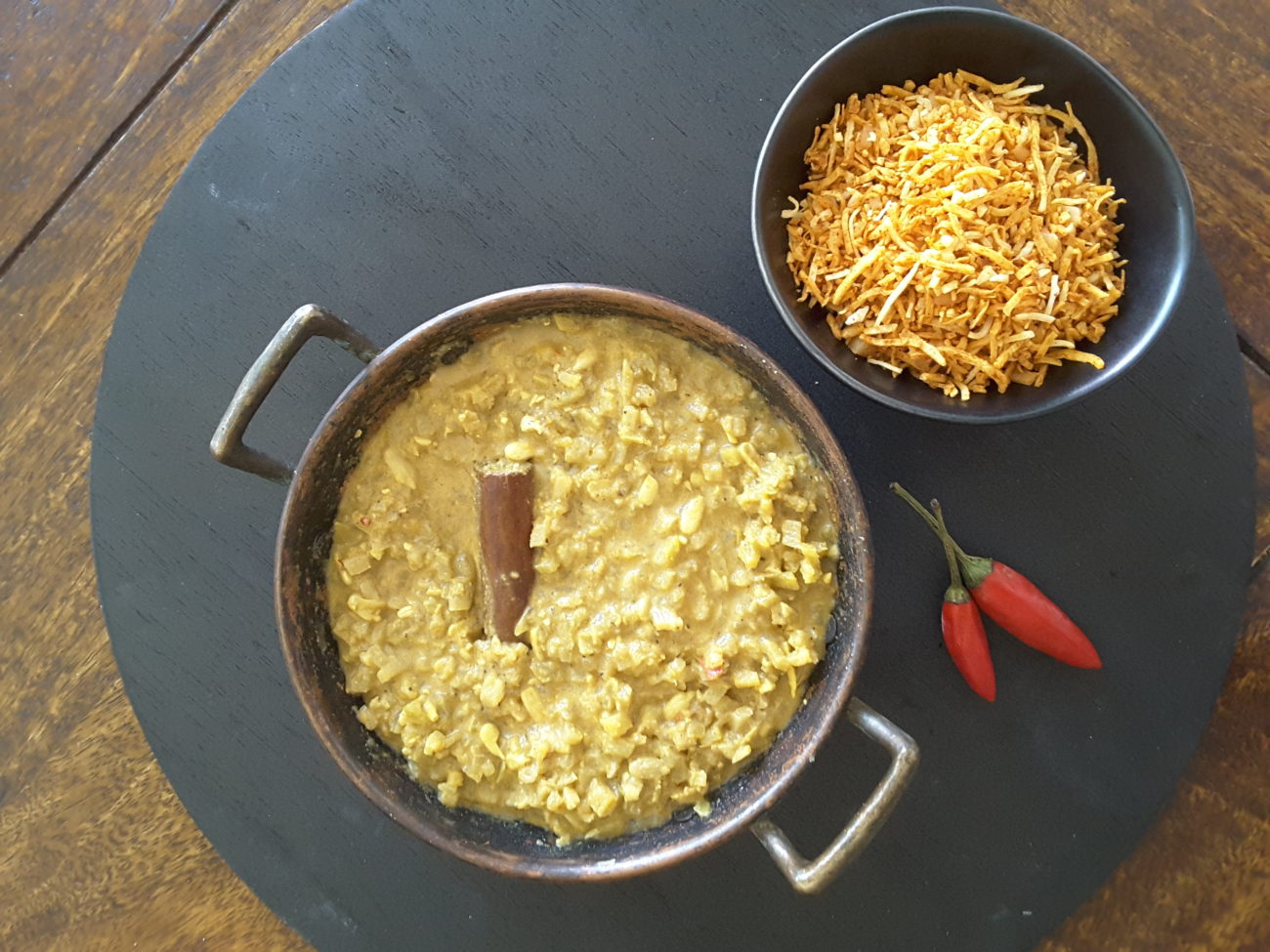 Ingredients
600

gms

riced cauliflower and broccoli- note that using the stems in this dish is ideal as the Dahl will have a better texture

400

gms

coconut cream unsweetened

1

cup

water - plus additional water and/or coconut cream if you want to thin it down more

1/2

cup

roughly chopped sunflower seeds

1/2

onion finely chopped

1 1/2

tablespoons

minced garlic

1

tablespoon

ghee or coconut oil

2

teaspoons

crushed ginger

2

teaspoons

cumin powder

1

cinnamon stick

1

teaspoon

minced chilli

1

teaspoon

cardamom ground

1/2

teaspoon

turmeric powder

1/2

teaspoon

black pepper

A pinch of ground cloves

Salt and pepper to taste.
To Serve
1

teaspoon

garam masala

The juice of 1/2 lemon
Instructions
Cook the onion till soft in a tablespoon of ghee or coconut oil. Add the spices and cook off for a couple of minutes without burning or browning.

Add the riced cauliflower, broccoli and sunflower seeds and cook off in the spice mix for approximately 5 minutes taking care not to burn it.

Add the coconut cream and additional water to get desired consistency and simmer till tender, for approximately 30-45 minutes.

Just prior to serving, add 1 teaspoon of Garam Masala and the juice of 1/2 a lemon (or to your taste) to serve.
Nutritional Information
Serving:
1
serve
|
Calories:
155
kcal
|
Carbohydrates:
10
g
|
Protein:
9
g
|
Fat:
9
g
|
Fiber:
8
g
Note that we calculate our own nutritional values so they may not be precise. Calculate your own if desired. Carb values exclude sugar alcohols such as Erythritol, as they generally have no impact on blood sugar levels. 50% of the carbs from Xylitol is added to nutritional values. This is consistent with industry practice.
Do you want to receive more recipes like this one? Subscribe to our newsletter now!