Low Carb Okonomiyaki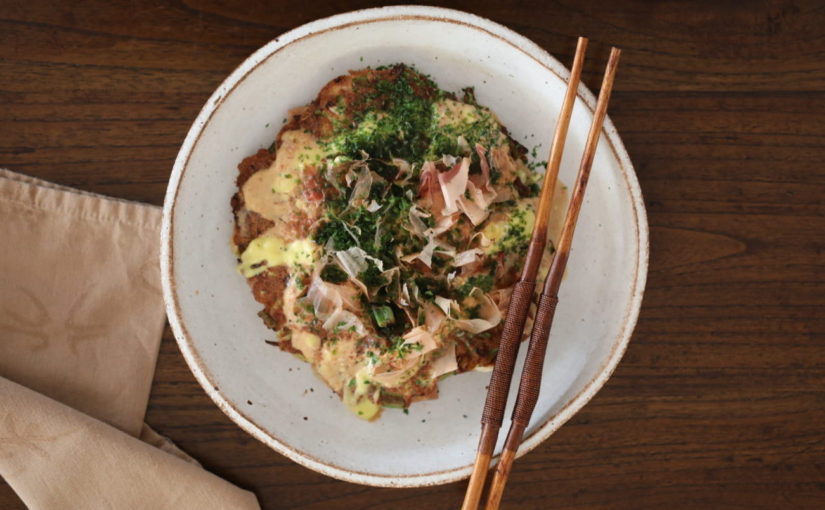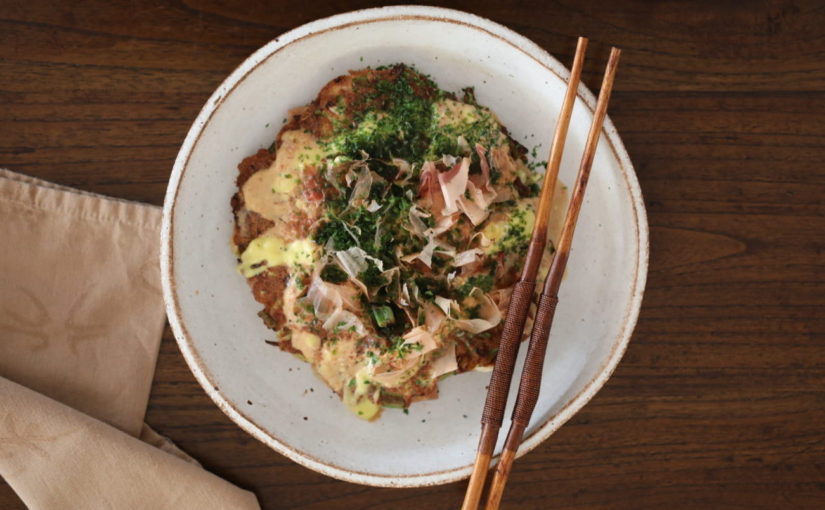 This delicious Low Carb Okonomiyaki recipe is gluten and sugar free but is a delicious version that you are going to love. Sugar loaded Okonomi sauce is traditionally served on these delicious hot cakes but I've come up with a delicious Okonomi Salsa to take its place and it goes brilliantly with this dish. The texture of this sauce is not like the traditional sauce, which can only be achieved by adding lots of sugar and thickeners, and it is quite different in texture to the traditional sauce, but it tastes divine. You really can't compare these two sauces though as it's a bit like comparing a processed Mexican Salsa to a fresh salsa that you made yourself.
This is one of my favorite dishes from when we lived in Tokyo, and Okonomiyaki, like all food in Japan has very regional influences. Some love it with bacon added, others with squid, while other variations could include adding sweet potato, cheese or filling it with Yakisoba. I love that this Low Carb Okonomiyaki recipe has bought it back into my life.
If you've never eaten it before you are in for a treat. Okonomiyaki is a cabbage and egg based, thick hot cake that is traditionally served drizzled with mayonnaise and Okonomi sauce, as well as bonito flakes and another form of seaweed called aonori, which looks a little like dried parsley. I make my own mayonnaise -click for recipe, but you can also use store bought mayonnaise as well, just check for added sugars and preservatives. Although I'm a bit of a traditionalist when it comes to topping Okonomiyaki, you can vary how you serve this recipe by adding any topping that you like, such as egg, vegetables, daikon, radish or salad. Try making plain Okonomiyaki and topping it with egg and serve with crispy bacon for a fantastic breakfast/brunch idea.
I like to make up the full recipe, even if I only want a single serve of hot cakes, then store the remainder in the fridge and cook when I want to o