Low Carb Creamy Spinach Dip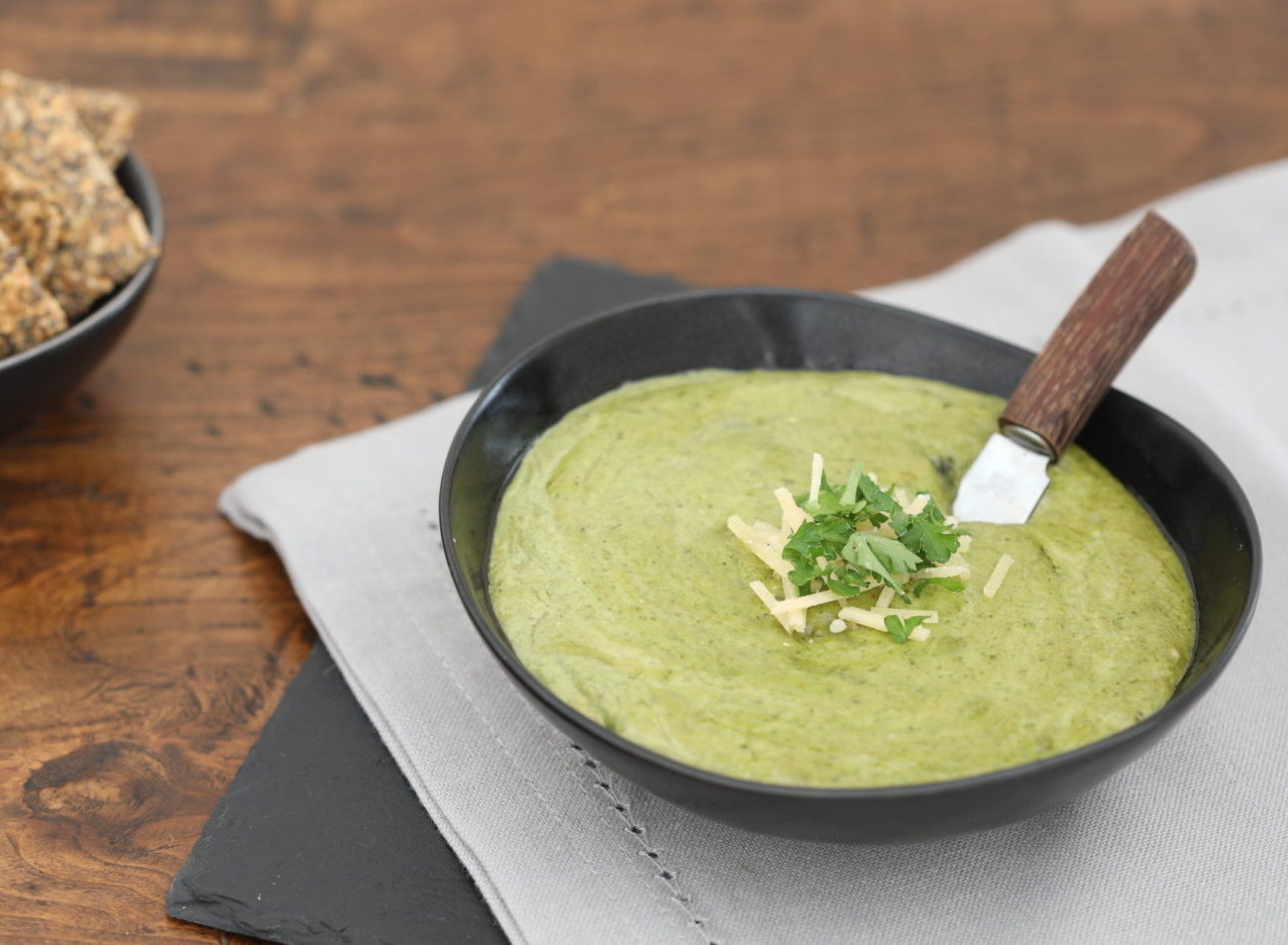 This Low Carb Creamy Spinach Dip recipe is a delicious, creamy, cheesy dip that uses simple ingredients and is really easy to make. This is the perfect dip for entertaining and parties but is equally at home as a healthy snack or dip to help keep you on the straight and narrow. It's made from all healthy natural ingredients but is low in carbs and free from sugar and preservatives.
This dip is perfect for anyone following a low carb, keto or lchf way of eating, especially if served with low carb accompanients such as some freshly cut vegetable crudites like celery, red or green peppers and sliced cucumber. My favorite way to eat it is with some delicious home made low carb crackers such as these Low Carb Seed Crackers, or these Low Carb Almond Seed Crackers. This dip is also lovely used as a sauce on grilled chicken for a really simple main meal idea. Serve it simply with some low carb vegetables for a tasty but nutritious meal.

I like to make my own mayonnaise to use in this recipe. Simply follow this recipe for Low Carb Sugar Free mayonnaise and you will have some fresh, no fail, delicious tasting mayonnaise in just a few minutes. Basically all that you need is a stick blender, an egg, some light tasting EVOO- extra virgin olive oil, and some seasonings such as Dijon mustard,lemon joice or vinegar, and salt and pepper. Make sure you use a really light tasting oil in this recipe to avoid too much oil flavor.
If you like the sound of this dip you might be interested in this recipe for Spinach and Artichoke Dip or this delicious recipe for Low Carb Artichoke Dip. As with this Low Carb Cream Spinach Dip recipe, these other dip recipes are all low carb, sugar free recipes ideal for a low carb lifestyle.
I hope you enjoy this recipe.
Kxx