Low Carb Almond Seed Crackers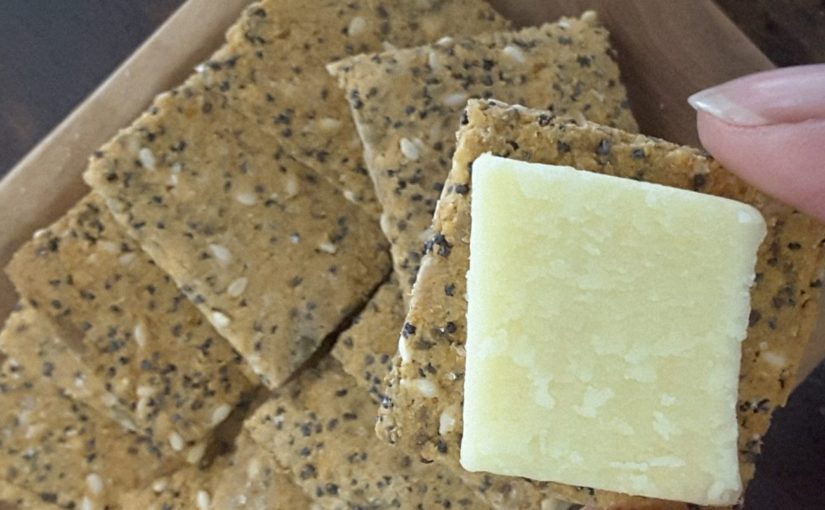 Low Carb Almond Seed Crackers
A great recipe for a seed cracker helps keeps me on the straight and narrow with my low carb lifestyle. It means that get to enjoy foods such as cheese platters and wonderful dips and nibbles. This Low Carb Almond Seed Crackers recipe is delicious and is sure to become a favorite of yours. It is a really easy recipe to make and the resulting cracker compliments lots of foods. Try them simply with cheese or pate or serve them with your favorite dip. They have quite a neutral flavor so this makes them really versatile. My carb loving friends absolutely love these as well. I love to have a constant supply of these, which is why I make a reasonably large sized batch of them.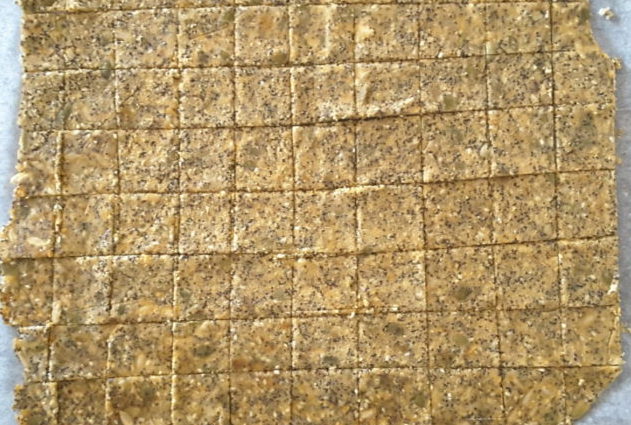 Cracker Variations
These crackers have an almond base so if you are after a nut free version you might want to make these linseed based Low Carb Seed Crackers. The flavors of both of these crackers is quite different. If you find that linseed can be a little strong in flavor then these almond based crackers might be a better choice for you. I personally find that I still like to make both recipes as they both make brilliant crackers. If I ever feel that I am consuming too many nuts, I make these linseed based, 'nut free,' version of Low Carb Seed Crackers.
Making Low Carb Almond Seed Crackers
Follow the best method for rolling out mixtures that are lacking in gluten and can be a little hard to handle. The images below will help guide you.
How To Serve Low Carb Almond Seed Crackers
Try these simply served with your favorite dip recipe or on a cheese or antipasta platter. They are also fantastic served with Low Carb Zucchini Hummus, Guacamole or Low Carb Chilli Con Queso.
Enjoy!
Kx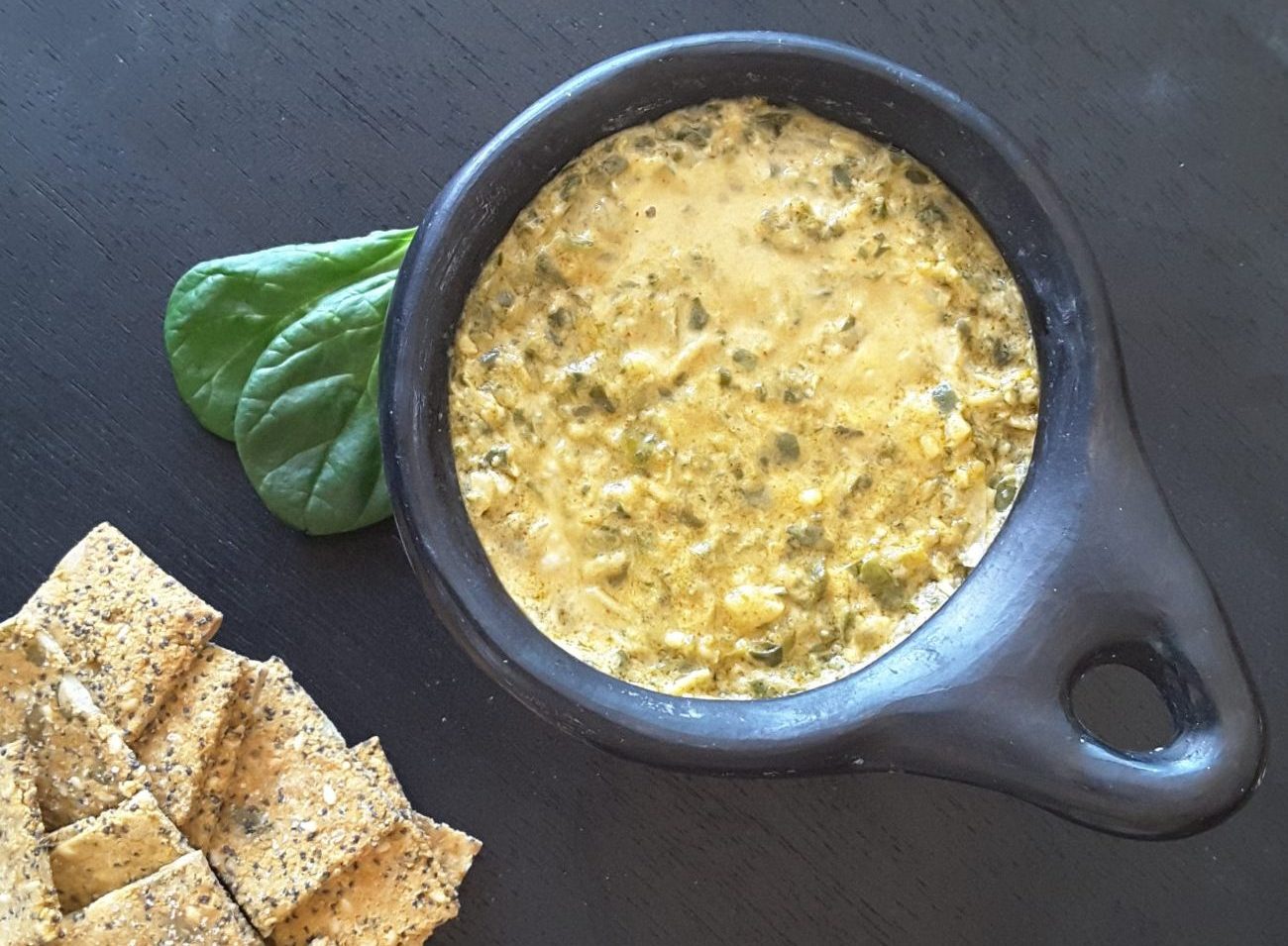 Instructions
Preheat oven to 160 C/ 325 F fan forced

Mix all ingredients together and let sit for 10 minutes as chia seeds swell.

Spoon ½ the mixture onto the centre of a sheet tray sized piece of baking paper. Place another piece of paper on top and roll out the mix using a rolling pin till about 3mm thick.

Using a knife, cut into desired shapes, taking care to just press the knife into the mix, not moving the knife back and forth through the dough (or it will tear.)

Bake at 160 C/325 F fan forced for approx 10-15 minutes. Turn over and break along cut lines and return to the oven for a further 10-15 minutes or until baked through and thoroughly dried out.

Allow to cool before storing in an airtight container for approximately 2 weeks.
Variations
You can switch the sesame seeds, pumpkin seeds, pepita seeds or poppy seeds for other seeds in the same quantities.
Nutritional Information
Serving:
1
serve
|
Calories:
262
kcal
|
Carbohydrates:
7
g
|
Protein:
11
g
|
Fat:
22
g
|
Fiber:
4
g
Note that we calculate our own nutritional values so they may not be precise. Calculate your own if desired. Carb values exclude sugar alcohols such as Erythritol, as they generally have no impact on blood sugar levels. 50% of the carbs from Xylitol is added to nutritional values. This is consistent with industry practice.
Do you want to receive more recipes like this one? Subscribe to our newsletter now!