Low Carb Hazelnut Chocolate Bliss Balls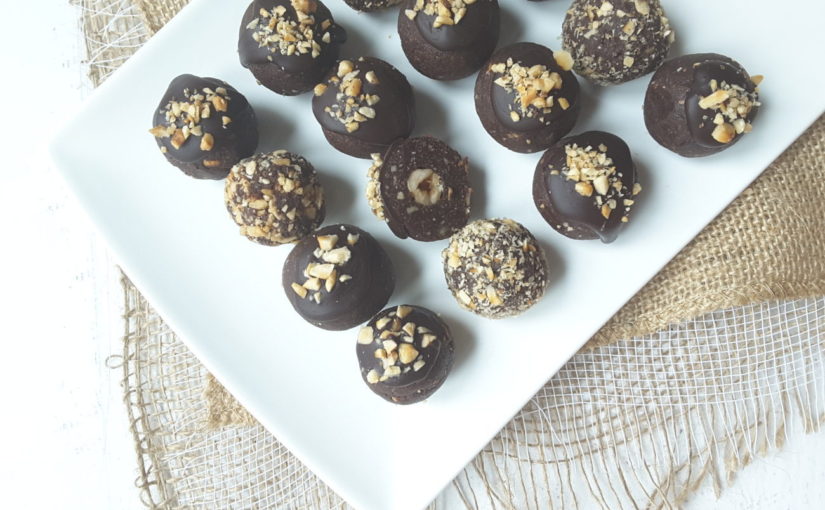 Low Carb Hazelnut Chocolate Bliss Balls
Copy cat Low Carb Hazelnut Chocolate Bliss Balls is a from scratch recipe for Ferrero Rocher. Dinner parties and special occasions such as Christmas time are where there is risk of being tempted by many of the sugar laden foods that are on offer. Often these tempting foods are very high in carbs and overly processed. I find the only way not to be tempted is to make sure you have great tasting food options on hand to eat. This is where recipes such as these delicious Low Carb Hazelnut Chocolate Bliss Balls, come in handy.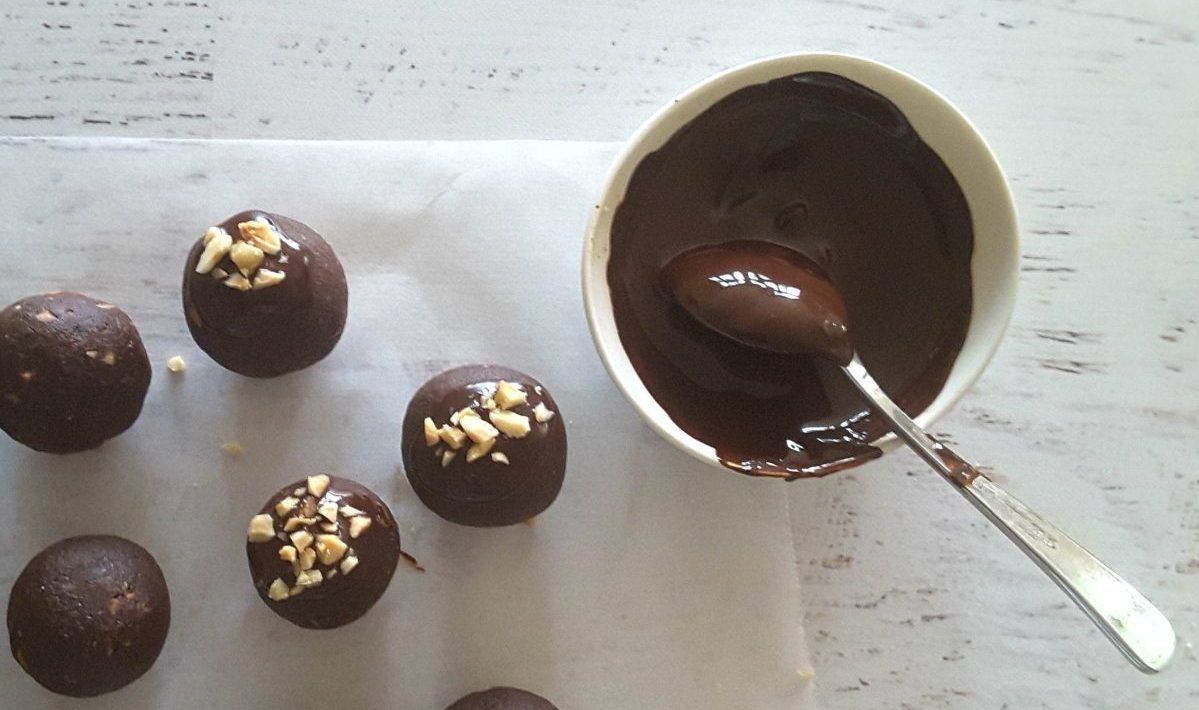 Get Creative
A simple recipe that takes very little time to make and you can have a bit of fun decorating them. Be as creative as you like, ie,. you can just drizzle a little dark chocolate on top of them for something simple. Take it up a notch by rolling some balls in chopped hazelnuts or drizzling with chocolate with a sprinkling of hazelnuts on top. Try dipping these balls completely in additional melted dark chocolate for a lovely variation.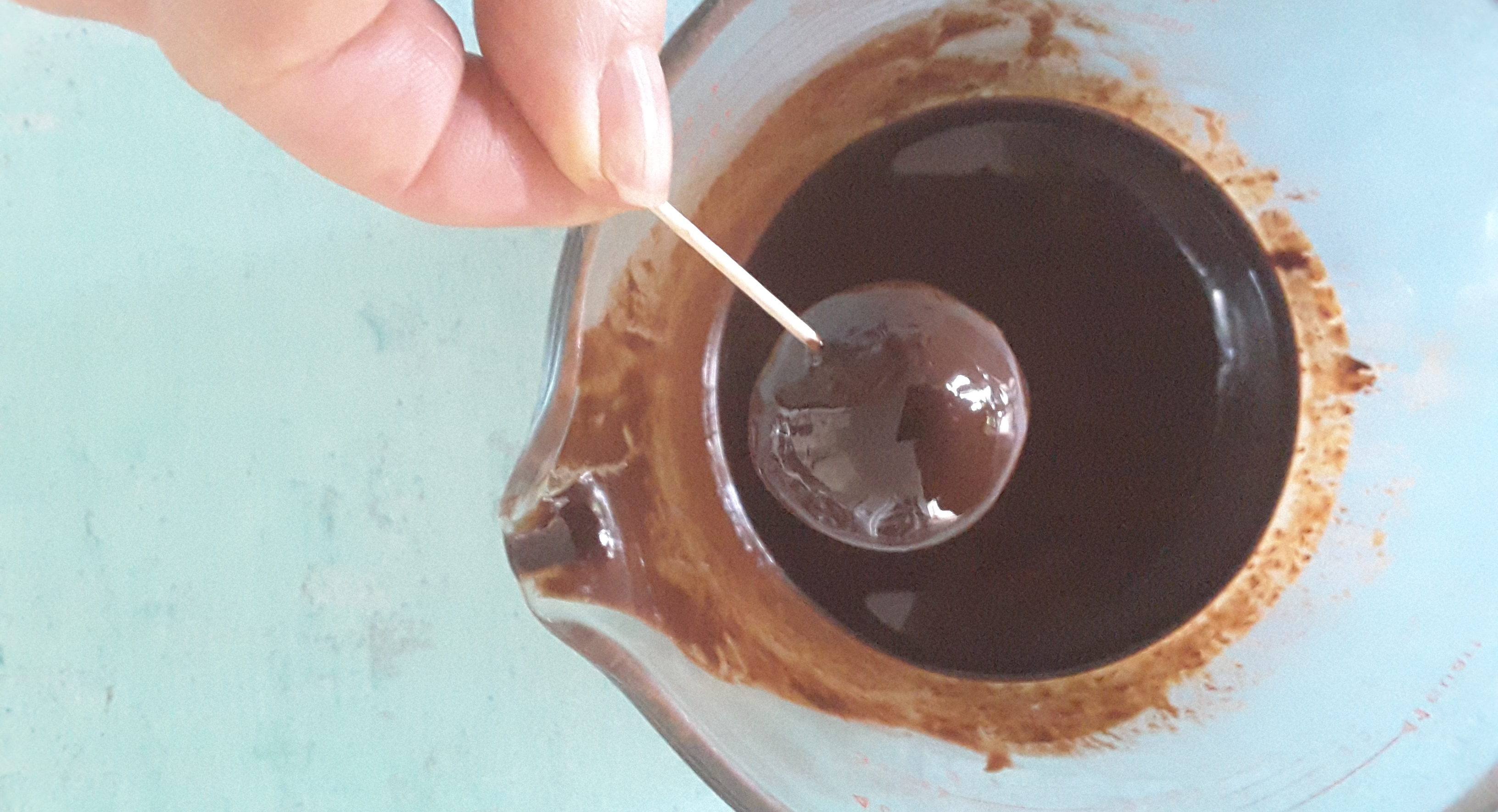 A Healthy Treat That's Worthy Of Giving
Low Carb Hazelnut Chocolate Bliss Balls would be perfect for gifting or to take along for the host if you are invited out for dinner. Keep a stash of these in the fridge, so you have a reasonably healthy treat to snack on should ever you feel tempted.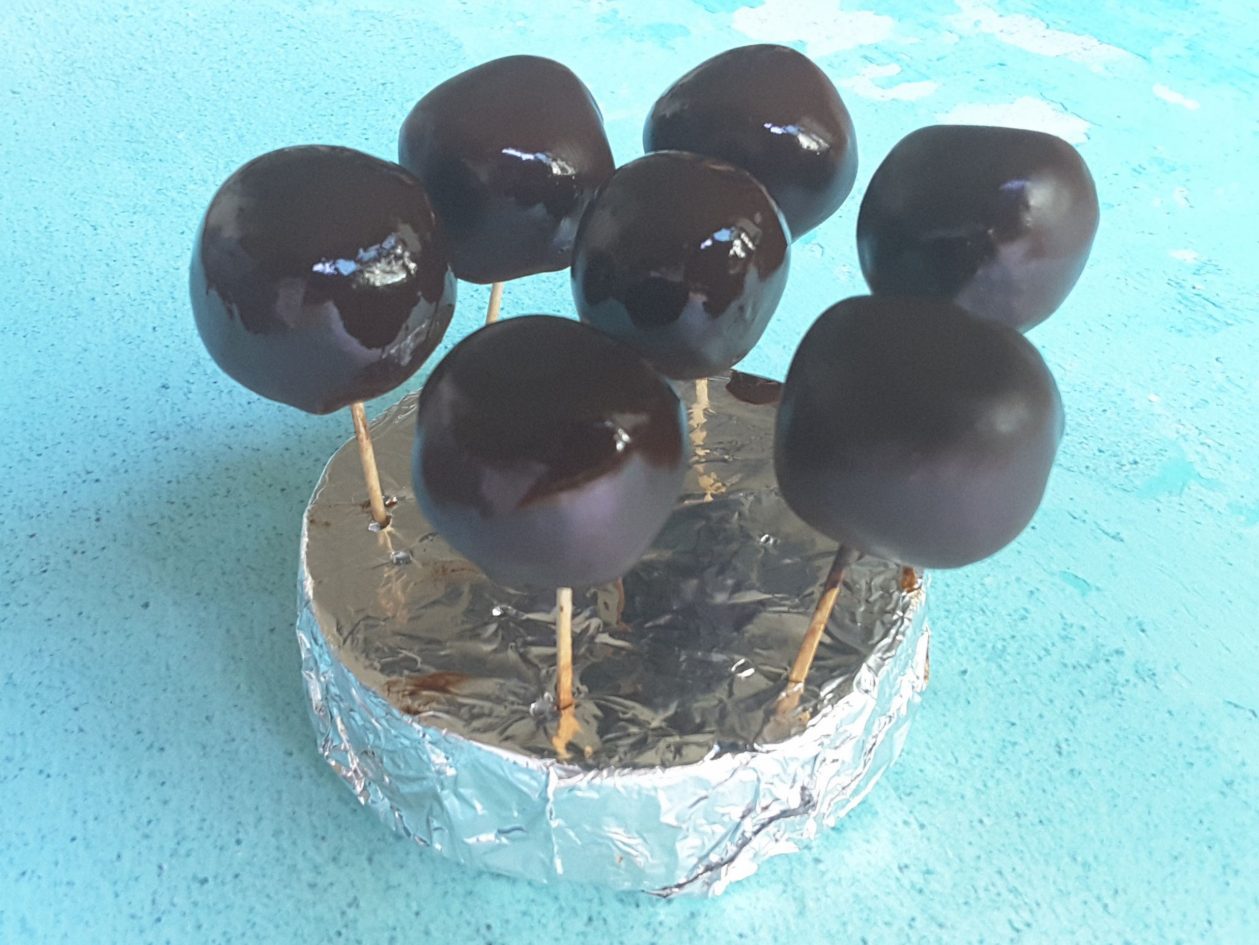 Food Gifting Recipe Ideas
Looking for some ideas for food that would be ideal for gifting for special occasions then check out these recipes. There are also lots of other recipes on the blog, such as bliss balls and chocolate slices etc., that would be ideal. Have a browse through the tabs on the menu for ideas if you have time, or search in the search bar.
Low Carb Dukkah
From scratch spice mixes- BBQ, Mexican and Moroccan
Sugar Free Harissa Paste
Macadamia Vanilla Cookies
Ginger Spice Cookies
Rocky Road Christmas Tree
Rocky Road
Healthy Almond Crackers or Almond Seed Crackers
Raspberry Dark Chocolate Chia Balls
Dark Chocolate Raspberry Cheesecake Balls
Rum Balls
Wasabi Almonds
Tamari Almonds
There's so many options here that anyone trying to cut back on their carbs and sugar would love to receive. Don't just limit them to your low carb friends, as they would be ideal for anyone as a gift.
Happy baking!
Happy baking!
Kx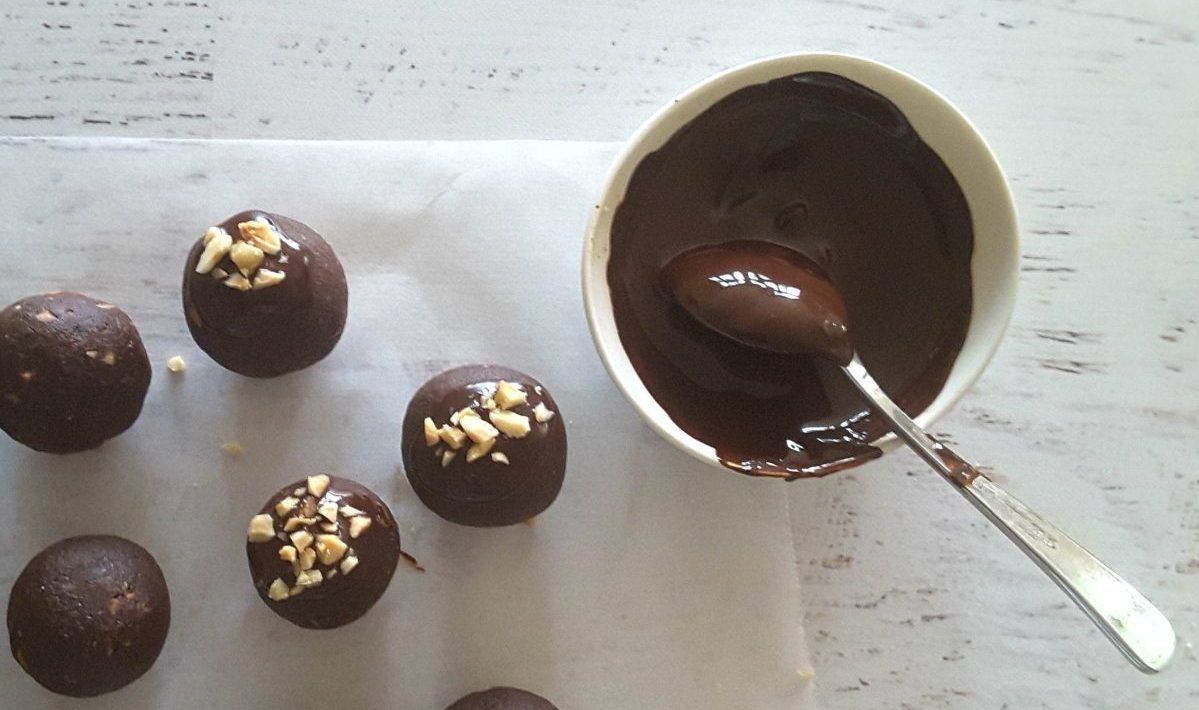 Ingredients
100

gms

Dark Chocolate- I use 85% couverture

75

gms

almond meal/almond flour

50

gms

desiccated coconut

50

gms

finely chopped hazelnuts

2

tablespoons

coconut oil

2

tablespoons

cocoa powder/cacao powder or dutch cocoa powder

1

teaspoon

vanilla extract

1

teaspoon

stevia blend

/monk fruit blend

A pinch of salt

15-20

whole hazelnuts for centres
Instructions
Melt the dark chocolate with coconut oil (or heavy cream option)

Stir in the vanilla extract

Add the dry ingredients to the chocolate mix and stir until well combined.

Shape small teaspoonful amounts into balls and flatten slightly with your hand. Place a hazelnut inside and wrap the ball around the hazelnut, creating a smooth finish. If the mix is sticking, wet your hands slightly.

Roll any balls you wish to roll in the chopped nuts now, before refrigerating. Place any balls you will be decorating with chocolate into the fridge to firm up before decorating.

Decorate the cold balls with chocolate by drizzling with the additional 20 gms/.7 ozs melted dark chocolate. Top with chopped hazelnuts and store in the fridge.

To dip balls completely in chocolate, melt the additional 50 gms/1.75 oz of dark chocolate in a small bowl and allow to cool slightly so it thickens a little. Remove the balls from the fridge so they are cold and firm, and place a toothpick into each ball. Dip each ball into the chocolate and allow excess to drip off before inserting the toothpick into a piece of foam so the chocolate can set. Remove toothpick when chocolate has set.
Topping Options
Roll balls in 2 tablespoons of additional chopped hazelnuts.

Drizzle balls with an additional 20 gms/.7 oz of dark chocolate melted and top with additional chopped hazelnuts .

Chocolate coat the balls- to dip the balls completely in chocolate, you will need an additional 50 gms/1.75 oz of dark chocolate. Note that you may need additional toppings if you make all balls topped with the same ingredients. Melt the chocolate in the microwave on short bursts for 10-15 seconds at a time, stirring in between and checking that it doesn't burn. The chocolate won't take long to melt so take care. You can also melt your chocolate in a bowl over a pot of hot water on the stove top. 

Stick a toothpick into balls that have been refrigerated (so they are firm) and dip the balls into the chocolate. Place the toothpick into a piece of foam standing upright so the chocolate can set.
Recipe Notes
Switch the coconut oil for butter or fresh heavy cream. Note that if you use fresh heavy cream in these, they will only last about 5 days and must be kept in the fridge.
Decorate these in a variety of ways. Roll some in hazelnut, coat some in chocolate and drizzle some in chocolate. You may need additional chocolate/topping ingredients to coat all of the balls completely in chocolate.
Nutritional Information
Serving:
1
g
|
Calories:
123
kcal
|
Carbohydrates:
3
g
|
Protein:
3
g
|
Fat:
11
g
|
Fiber:
1
g
Note that we calculate our own nutritional values so they may not be precise. Calculate your own if desired. Carb values exclude sugar alcohols such as Erythritol, as they generally have no impact on blood sugar levels. 50% of the carbs from Xylitol is added to nutritional values. This is consistent with industry practice.
Do you want to receive more recipes like this one? Subscribe to our newsletter now!