Low Carb Gluten Free Tortillas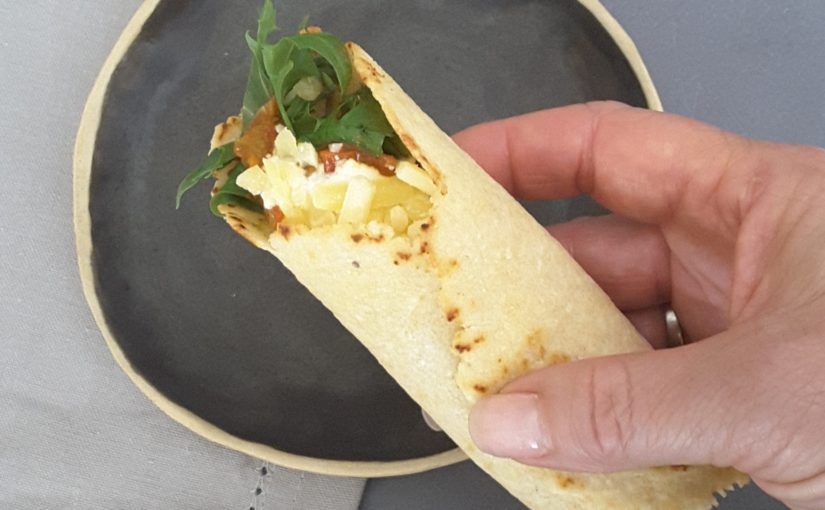 Low Carb Gluten Free Tortillas
Great tasting, simple to make tortillas to go with Mexican food can be hard to find, especially if they need to be be sugar free, gluten free and suitable for LCHF and Keto. These Low Carb Gluten Free Tortillas taste absolutely amazing and tick all of those boxes. My passion for Mexican food started when I began working in a fantastic Mexican restaurant in the small coastal town I grew up in. This also explains why I have an extensive array of Mexican recipes on this site.

No Eggy Taste
There are lots of things to love about this recipe. They are really simple to make, they taste fantastic and they are soft and pliable. These tortillas have a wonderful neutral flavor, even though they have coconut flour and almond meal/flour in them. They don't taste like egg at all, which many similar recipes do.
Make these to the size that you like and that will determine how many tortillas you get out of the recipe. Generally I get about 10 tortillas out of the recipe. If I don't use them all I freeze them or store in the fridge for a few days. Having a back up of these in the freezer is ideal as it means I can quickly throw together a breakfast burrito or even a simple chicken and cheese quesadilla.
Rolling Out The Tortillas
You can use a tortilla maker to form your tortillas or follow the method below to prevent the dough from sticking and to create even tortillas. Do you like the artisan look to these tortillas with the rough edges? If you want a perfectly round tortilla, then you can trim the edges with a knife using a plate as a guide..
The Secret to Making these Tortillas
Follow the recipe and the instuctions as specified. The real secret to making a tortilla that is soft and pliable is these 2 very important things-
1. Use xanthan gum in the recipe to give the tortillas pliability.
2. Cook these tortillas on each side for no longer than 30 seconds or they will firm up.
Follow these guidelines and the recipe and you are going to end up with the best tasting keto tortillas that are both soft and pliable.
Using Xanthan Gum
In regards to using xanthan gum, I always minimize my use of processed foods and additives and will only ever use this product if it is vital to the recipe succeeding, and in this case it is necessary if you want a soft, pliable tortilla. Now xanthan gum is not an unnatural food, but it has been processed and many don't like to use it because of this reason. Xanthan gum also doesn't agree with certain people for some reason. If you're one of them, try the other tortilla recipe mentioned below.
Although I generally try to avoid using xanthan gum (not because of any health reasons associated with it) but to try to keep my recipes true to being 'real food'. Xanthan gum is available in most supermarkets and specialty stores, as well as online.
What is Xanthan Gum?
Xanthan gum is basically a food thickener that has been made from bacteria that infects numerous plants and causes fermentation. Xanthomonas campestris infects a wide range of cruciferous plants such as cabbage, cauliflower, and brussels sprouts, causing them to wilt and rot. Xanthan gum is used in a wide variety of processed foods as well as products such as toothpaste.
Xanthan gum does offer a few health benefits but it is actually used to change the texture of food and products, not for any specific health purposes. Xanthan gum is detracted bacteria from the plants, but the finished product does not contain any of the initial bacteria, so there is no risk of xanthan gum causing infections. To read more on xanthan gum check out this link.
Low Carb Wraps and Flatbread Recipes
If you're looking for some more low carb and keto wrap/tortilla options, make sure you check out the following recipes. For an egg free nut free healthy wrap, you might be interested in these Egg-Free Keto Wraps. You might also be interested in this recipe for Healthy Low Carb Wraps or this recipe for more of a flatbread, which is Cauliflower Pizza Base Flatbread.
More Fabulous Mexican Food
If you are after some other Mexican recipes to serve with your tortillas, do a search for Mexican food on this blog, as I have a lot of Mexican recipes. A couple of my favorites are Sugar Free Slow Cooker Pulled Pork Recipe, which is featured in the photo above. Make sure you check out the recipes for Slow Cooker Mexican Beef Brisket, the really simple to make but delicious Mexican Slaw, and the authentic tasting Cauliflower Mexican rice.
There is of course the delicious hot cheesy Mexican dip, Chilli Con Queso as well. There are also many other Mexican recipes such as salsa, guacamole and the melt in your mouth Slow Cooker Chilli Con Carne. There is even a recipe for a sugar free Margarita, to top off a Mexican themed dinner in true style.
Enjoy your Mexican feast
Karen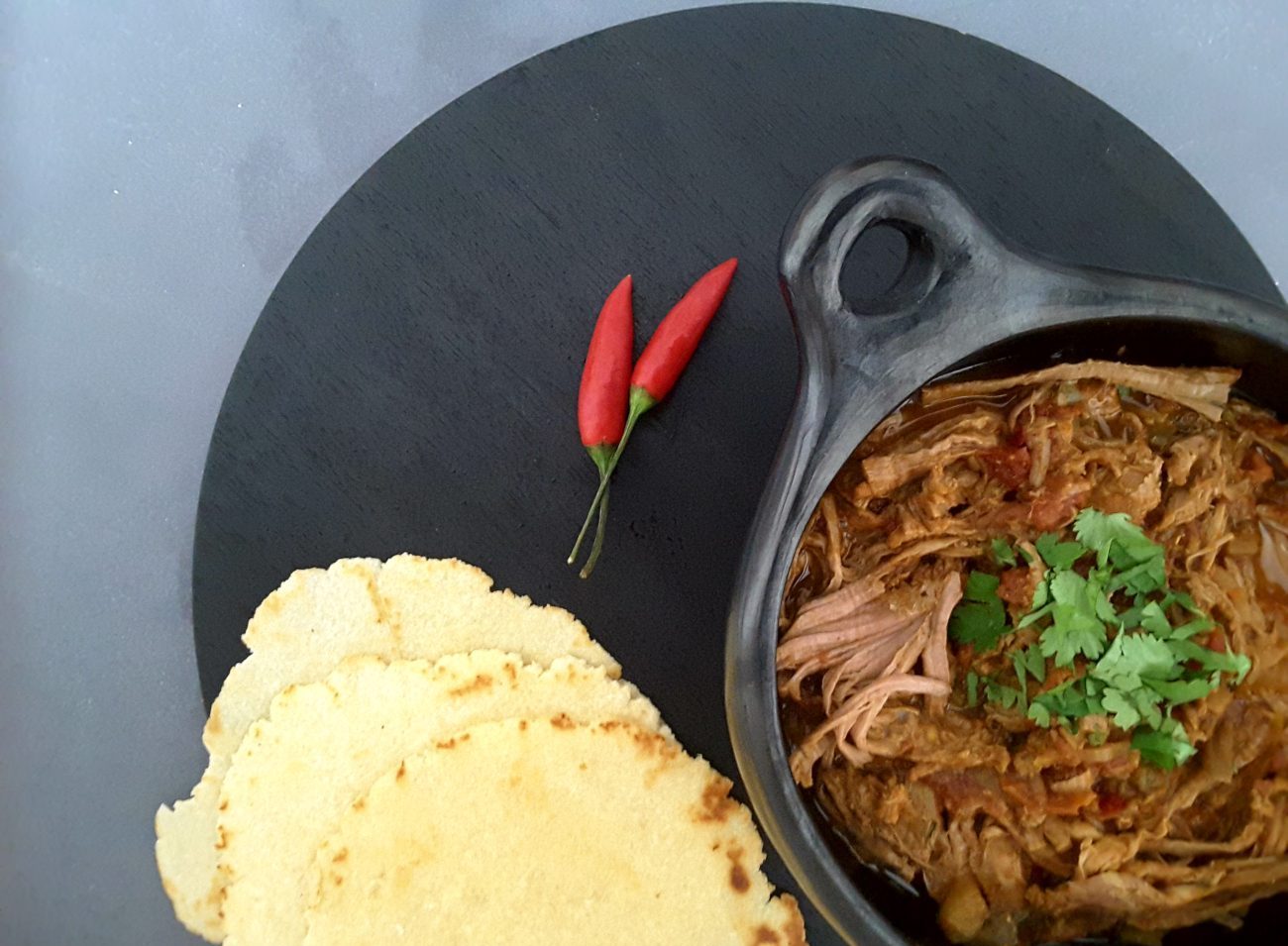 Instructions
Mix all ingredients together in a bowl.

Bring ingredients together into a ball and knead the ball in your hand into a smooth shape.

Allow the dough to sit covered for 10 minutes- very important!

Divide or weigh the dough into 10 even pieces weighing approximately 40 gms/1.4 oz (or smaller or larger if desired.) Roll each piece into a smooth ball, smoothing off the edges, just prior to creating each tortilla.

Either use a tortilla maker to create tortillas, or roll each small ball out between 2 pieces of quality baking paper. You can draw a shape outline using a side plate on the topside (so it doesn't touch the dough) of one piece of baking paper with a marking pen to use as a guide. Roll your tortilla out using the shape as a guide, taking care not to roll it out too thin or you will have problems peeling it off the paper. If it tears, simply reroll it into a ball and start again. Remove the top sheet of baking paper. You can trim your tortillas now if you want a perfect shape, or leave as it is and go with the artisan look.

Heat a medium sized frying pan to medium high. Carefully peel your tortilla off the baking paper and cook on both sides in butter or oil for no longer than 30 seconds. This is vital and keeps the tortillas pliable.
Recipe Notes
Store in fridge in an airtight container or bag for 3-4 day
Recipe is ideal for freezing in an airtight sealed zip lock bag, ensuring all air is removed from bag. Place paper between layers if you plan to defrost one at a time.
If your tortilla has hardened a little in the fridge, or to quickly reheat your tortilla, simply sprinkle with a tiny amount of water on it and zap it for a few seconds in the microwave.
Nutritional Information
Serving:
1
tortilla
|
Calories:
163
kcal
|
Carbohydrates:
3
g
|
Protein:
5.8
g
|
Fat:
15.1
g
|
Fiber:
2.9
g
Note that we calculate our own nutritional values so they may not be precise. Calculate your own if desired. Carb values exclude sugar alcohols such as Erythritol, as they generally have no impact on blood sugar levels. 50% of the carbs from Xylitol is added to nutritional values. This is consistent with industry practice.
Do you want to receive more recipes like this one? Subscribe to our newsletter now!