Sugar Free Salsa Picante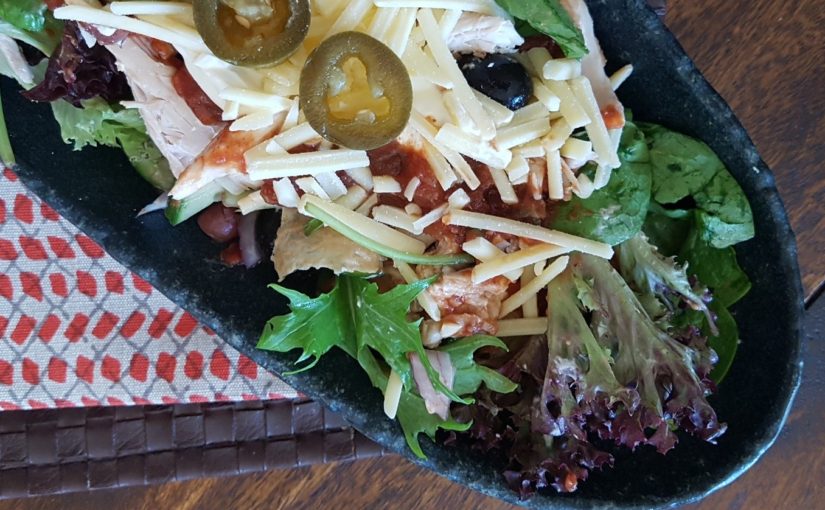 This Sugar Free Salsa Picante is a cooked salsa sauce recipe which is equally delicious and just as versatile as the Fresh Tomato Salsa that I have previously posted. This sauce tastes a little more like a jar of salsa that you might buy from a store, with a richer tomato flavor than the fresh salsa but it doesn't have any of the added preservatives, thickeners or sugar that you will find in the processed version you buy. It also tastes far better than any salsa that you could buy off the shelf.
This is very simple to make recipe and I find that the ingredients are generally items that I have in my pantry. The great thing about this sauce is that it lasts a little longer than fresh salsa and it can also be frozen or even canned if you follow hygienic methods for canning or bottling. Please ensure that you follow the appropriate instructions on how to do this if it is something you wish to do. I find that it freezes really well so that is generally what I do. You could simply increase the batch size if you wanted to make a large amount.
Fresh or Tinned Tomatoes
I have used tinned tomatoes in this recipe but you could use fresh tomatoes instead. To replace a 400 gm/14 oz tin of tomatoes with fresh ones I would use approximately 5-6 large tomatoes. You could also use a mix of fresh and tinned if you have a fresh tomatoes that need to be used up. I have also used pickled jalapenos in this recipe because fresh ones can be a little hard to find at times in Australia but also because I always have a jar of them sitting in my fridge. I used 1 1/2 tablespoons of jalapenos in this and it made quite a spicy sauce although I do think the jar of jalapeno's I have at the moment is more spicy than usual (and I like spicy food so that is saying something). IMake sure you drain the juice off the pickled jalapeno's if you use them.If you are conservative in how many jalapeno's you add and the sauce turns out a little mild, it doesn't really matter as you can add more when you serve it.
How To Use Sugar Free Salsa Picante
Use this salsa as a dip or sauce with any Mexican dishes that require salsa. It can be used with tacos, burritos, quesadilla's, or nachos or in a Mexican Salad.  Chop up an avocado and add a couple of tablespoons of this with a squeeze of lime juice and you have a delicious tasting Guacamole. Add a couple of scoops of sour cream to it for another simple to make salsa dip. It can also be used as a spicy sauce to serve with meat and other dishes to replace one of those sugar laden chili sauces you would normally buy from the supermarket.
I think you are going to find this a pretty versatile recipe. I hope you enjoy this?
Karen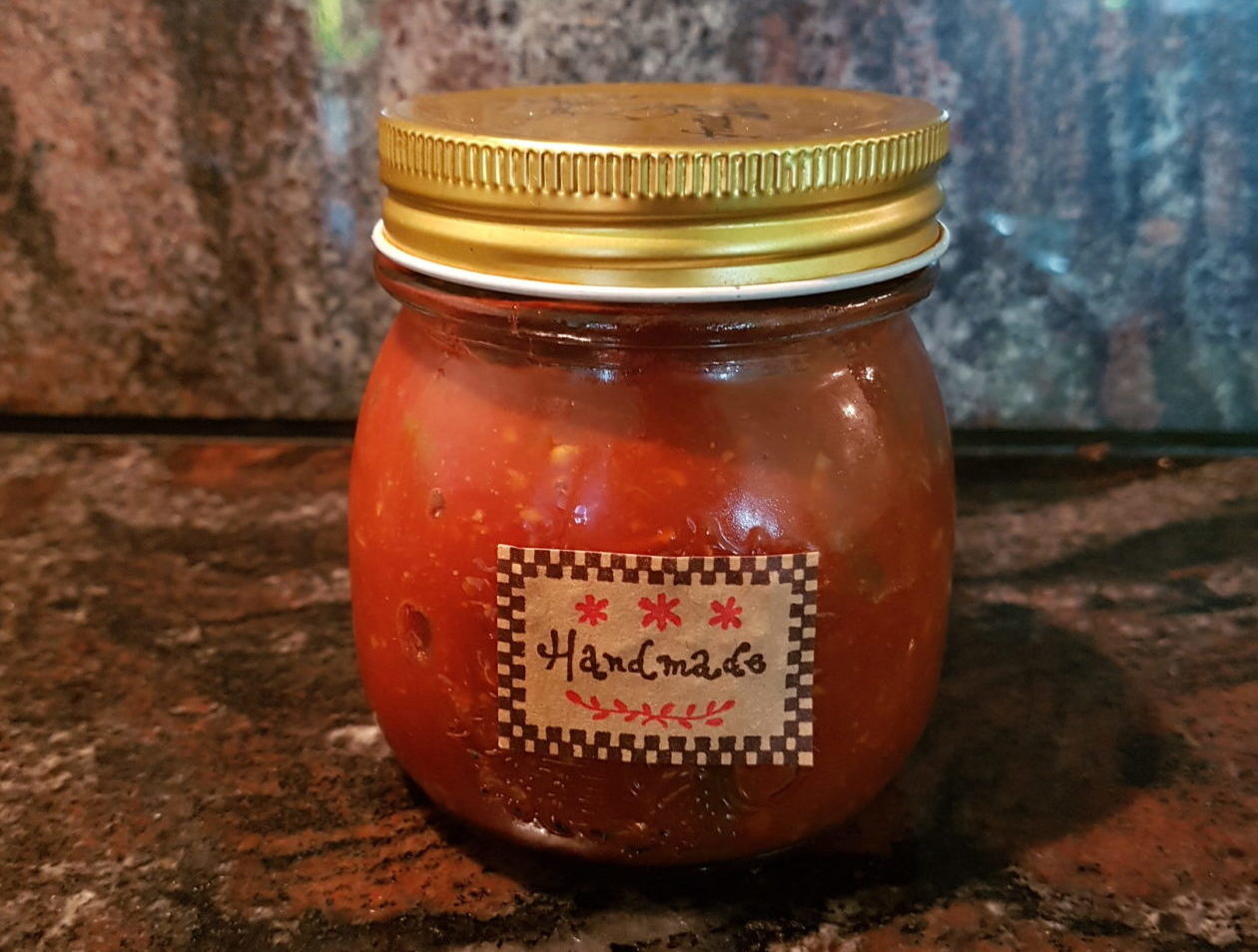 Ingredients
400

gms

/14 oz tin of diced tomatoes sugar free

½

onion finely chopped

½

green pepper/capsicum finely chopped

1/2-2

tablespoons

finely chopped jalapeno's pickled and drained

-or to taste

2

tablespoons

vinegar

2

teaspoons

minced garlic

1

teaspoons

cumin powder

½

teaspoons

paprika

Salt and pepper to tast
Instructions
Saute onions, garlic and capsicum in a sash of extra virgin olive oil till soft and translucent taking care not to brown.

Add all other ingredients and bring to the boil.

Turn down to simmer for 30-45 minutes until sauce thickens.

Season with salt and pepper.

Store in fridge in sealed container for up to 1 week or freeze.
Nutritional Information
Serving:
1
g
|
Calories:
27
kcal
|
Carbohydrates:
3
g
|
Protein:
1
g
|
Fat:
1
g
Note that we calculate our own nutritional values so they may not be precise. Calculate your own if desired. Carb values exclude sugar alcohols such as Erythritol, as they generally have no impact on blood sugar levels. 50% of the carbs from Xylitol is added to nutritional values. This is consistent with industry practice.
Do you want to receive more recipes like this one? Subscribe to our newsletter now!