Cauliflower Mash Recipe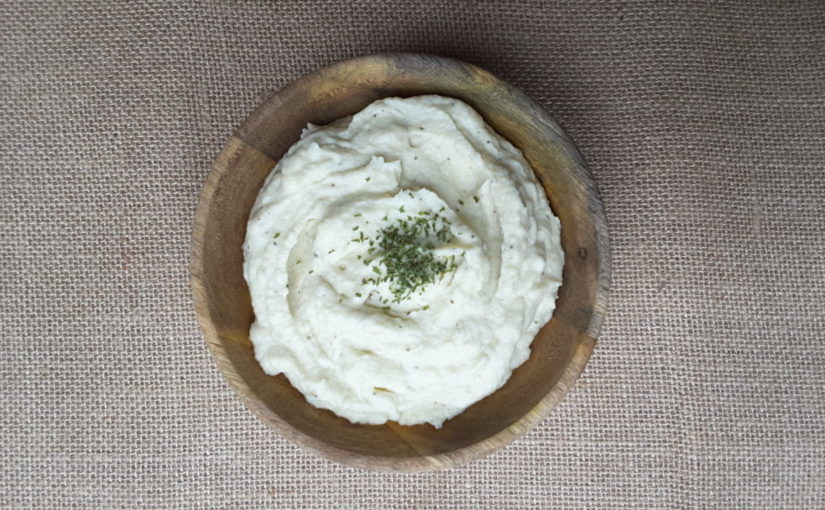 Cauliflower Mash Recipe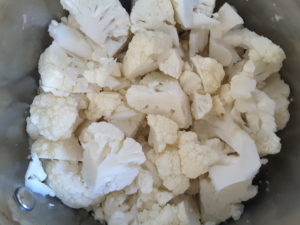 This Cauliflower mash recipe is fantastic to use as a low carb and healthy replacement for mashed potato. The taste is quite subtle, just make sure you don't overcook the cauliflower so it retains a lovely fresh flavor. If you boil the cauliflower, try to minimize the amount of water you cook this in so that the cauliflower is more steamed than boiled. Just keep an eye on it so you don't burn it when it is on the stove top. Don't discard the liquid, keep it for stock for a soup or casserole or you could also freeze it if you don't have use for it straight away. If you microwave the cauliflower, add a dash of water into the microwave container and microwave on high until it is tender.
I used to make my husband mashed potatoes while I ate my cauliflower mash. He tried mine last time I made Beef Stroganoff and told me he couldn't actually taste much of a difference and probably wouldn't have known if I'd served it up to him that it wasn't actually mashed potato. He's happy to eat Cauliflower Mash now, instead of mashed potato, which is great.
How To Serve Cauliflower Mash
Use Cauliflower Mash as a topping for Sheppard's Pie, as a side serve with a casserole such as this delicious recipe for Low Carb Slow Cooker Beef Stroganoff, or simply to have your meat and 3 vegetables if that pleases you. My Dutch heritage must be showing as I love mixing this with sauerkraut and serving it with cured meat such as Polish sausage or pan fried chorizo. It tastes just like the original recipe that uses potato and sauerkraut. I just buy a jar of sauerkraut from the supermarket and mix it about half and half with the mash. I generally try to use up the whole jar of sauerkraut as it is one of those things I put in the fridge and tend to forget about. This sauerkraut mixture freezes really well. I also freeze any left over mash into smaller portions so I always have some at hand in the freezer.
Try adding some herbs to your cauliflower mash. Parsley and chives can taste great when added simply with lots of butter and a splash of cream. Try adding a couple of tablespoons of cream cheese or sour cream and it makes a delicious mash as well. Add some cheese and you have cheesy cauliflower mash.
Enjoy!
Karen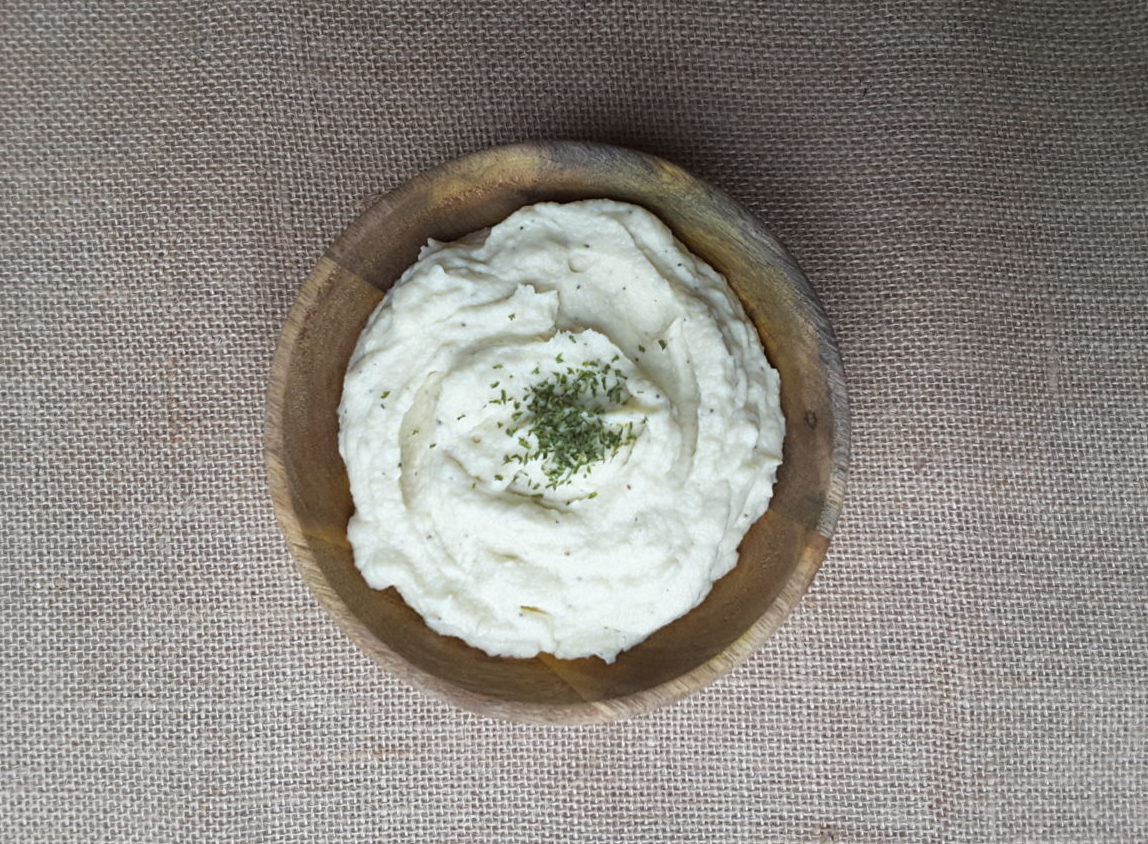 Ingredients
1

head of cauliflower

4-6

tablespoons

butter

A splash of cream optional

Salt and pepper to taste
Instructions
Cut the cauliflower into florets and place in a medium pan in approximately 1/2 cup water.

Bring to the boil and then simmer with the lid on until cauliflower is tender- this can take 15-25 minutes. Alternatively microwave on high with a dash of water until cauliflower is tender or steam cauliflower till tender.

Drain any excess water off the cauliflower really well. Add butter, cream, salt and pepper.

Using a stick blender, blitz until the mash is smooth and creamy.
Variations
Add fresh herbs such as parsley or chives

Add 50 gm of cream cheese or sour cream for a richer creamier mash

Add sautéed garlic and onion

Add 1/2 cup grated cheese of choice and a dollop of sour cream

Add 1/2 cup grated cheese and chopped chives
Nutritional Information
Serving:
1
g
|
Calories:
85
kcal
|
Carbohydrates:
3
g
|
Protein:
2
g
|
Fat:
8
g
|
Fiber:
2
g
Note that we calculate our own nutritional values so they may not be precise. Calculate your own if desired. Carb values exclude sugar alcohols such as Erythritol, as they generally have no impact on blood sugar levels. 50% of the carbs from Xylitol is added to nutritional values. This is consistent with industry practice.
Do you want to receive more recipes like this one? Subscribe to our newsletter now!