90 Second Low Carb English Muffin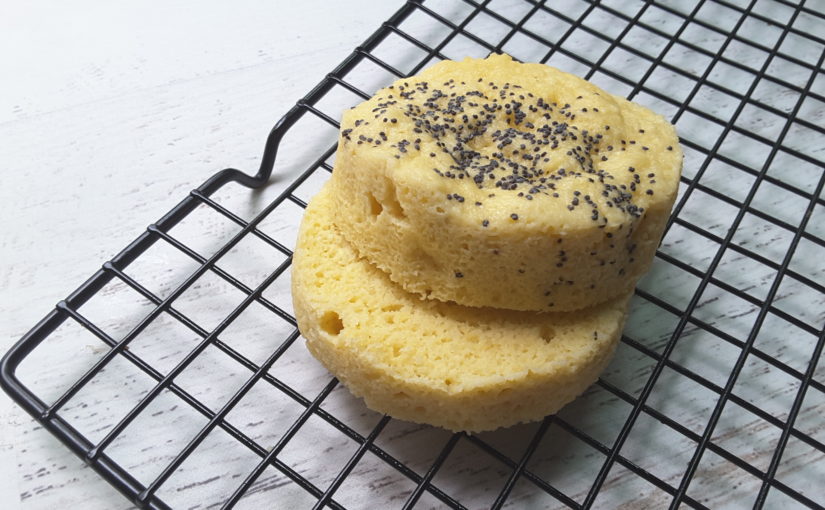 90 Second Low Carb English Muffin
The brilliant thing about this easy to make 90 Second Low Carb English Muffin recipe, is the fact that you can create a fabulous tasting breakfast in less than 5 minutes. Eat them fresh straight from the microwave with your favorite topping, or toast them and lavish them with butter. Personally, I love to top these with a poached egg for a really simple breakfast. You could also add bacon or smoked salmon for a real treat. If you used smoked salmon, it would also be wonderful topped with Hollandaise Sauce.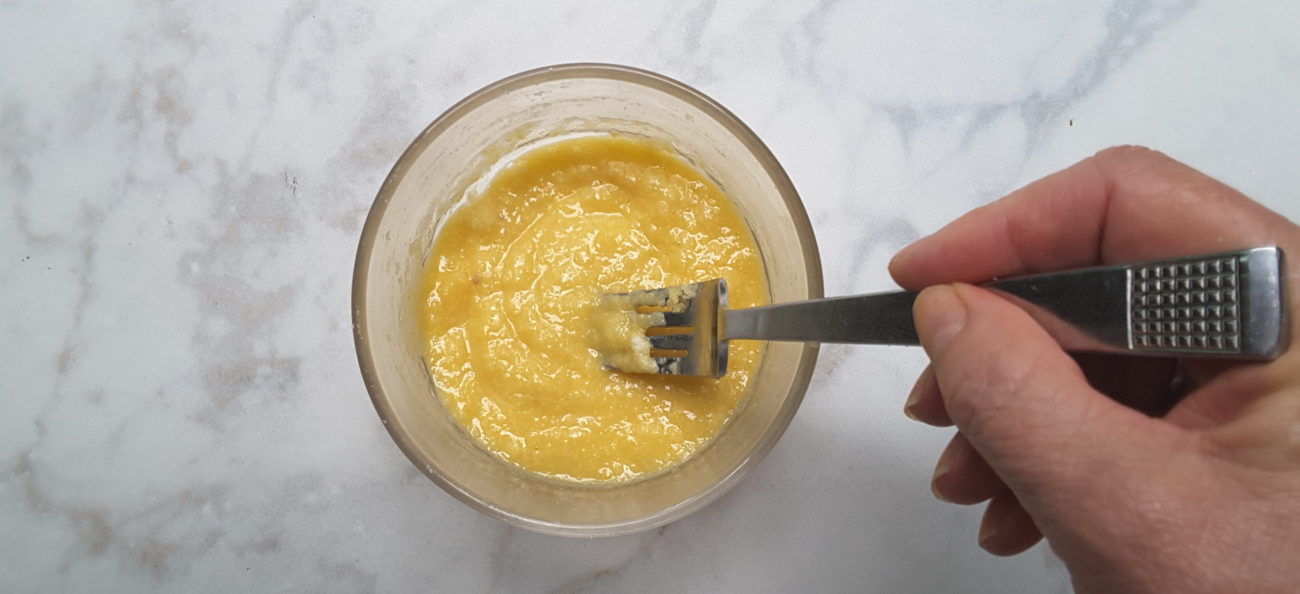 You may prefer to toast these muffins prior to eating them or just eat them as they come. One of my favorite ways to eat this is to toast it, top it with vegemite or a slice of ham and add a piece of tasty cheese. I then microwave it for about 10 seconds to melt the cheese. It's delicious and really easy to make.
Alternative Ingredients
You can use different types of flour in 90 Second Low Carb English Muffin to suit your tastes, or to suit your pantry. To make it nut free, simply use just 1 tablespoon of coconut flour instead of the almond meal. You can also omit the coconut flour and use 3 tablespoons of almond meal instead. I love to use EVOO- extra virgin olive oil wherever I can so it is my preferred fat to use in this recipe. You could also switch the EVOO for 1 tablespoon of butter as well with no impact on the recipe.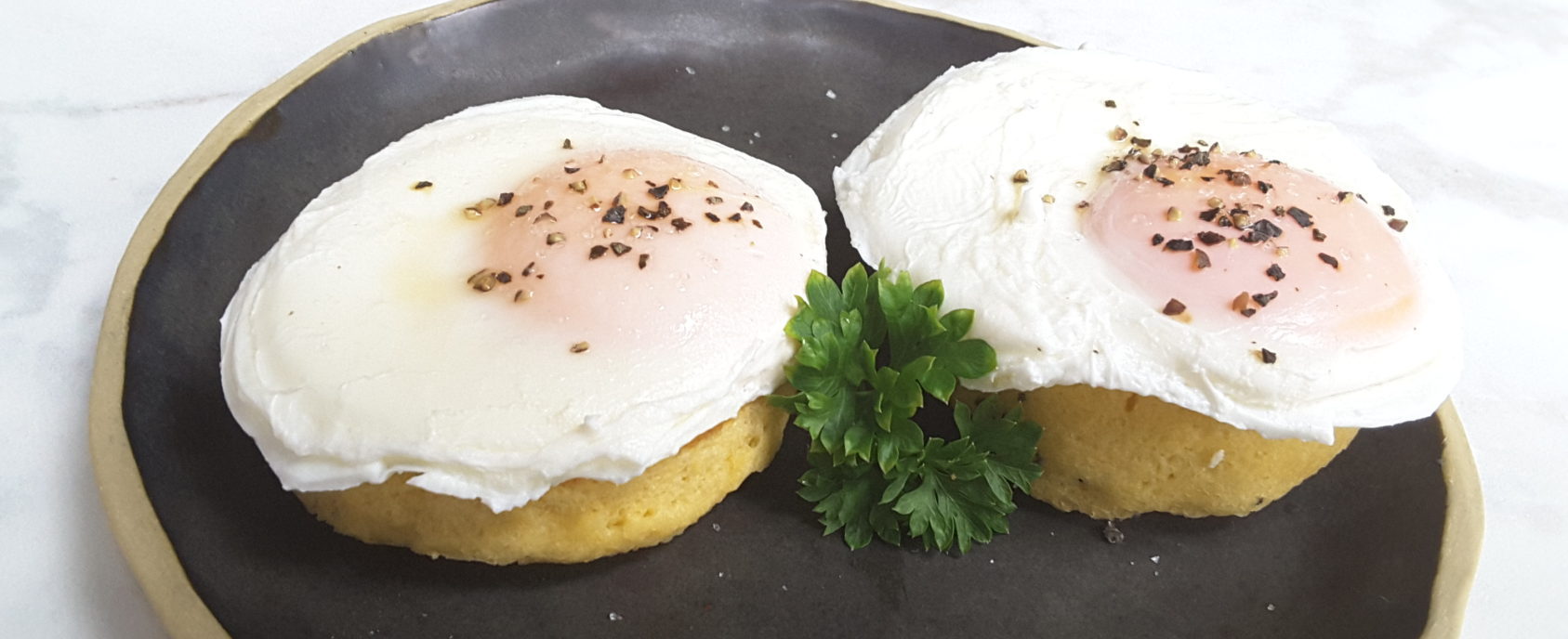 Adding Healthy Seeds to the Recipe
Feel free to add some seeds to create a seed muffin. You could add 1/2 teaspoon of linseed and/ or chia seeds to the recipe. You can also top the muffins prior to cooking with chia seeds, poppy seeds, sesame seeds (black or white) for some variation.
How To Serve This 90 Second Low Carb English Muffin Recipe
-Fill it with your favorite lunch time sandwich ingredients.
-Use as hamburger buns.
-Top with cream cheese, smoked salmon and capers.
-Top it with feta, tomato and fresh basil and drizzle with EVOO.
-Makes a delicious egg and bacon burger or egg and sausage burger (with the option of topping it with a slice of melted cheese.)
-Try a ham and cheese toastie or ham, cheese and tomato.
-Eggs Benedict Florentine with spinach, poached eggs and Hollandaise sauce
-Eggs Benedict with bacon, poached eggs and Hollandaise sauce.
-Serve with butter and some Sugar Free Raspberry Chia Jam Spread
-Top with your favorite spread such as vegemite, peanut butter (and Chia Jam) or pate.
-Use as a bagel with your favorite filling.
More Fabulous Low Carb Bread and English Muffin Recipes
If you are looking for a couple of other 90 second bread recipes, check out the recipe for a 90 Second Spiced Fruit Bread as well as this fabulous recipe for a 90 Second Low Carb Seed Loaf. If you are after some other low carb bread options, make sure you check out this Low Carb Seed Loaf as well as my favourite low carb/keto bread recipe, Healthy Low Carb Bread. There are also recipes for Banana bread and Pumpkin bread which are fabulous as well.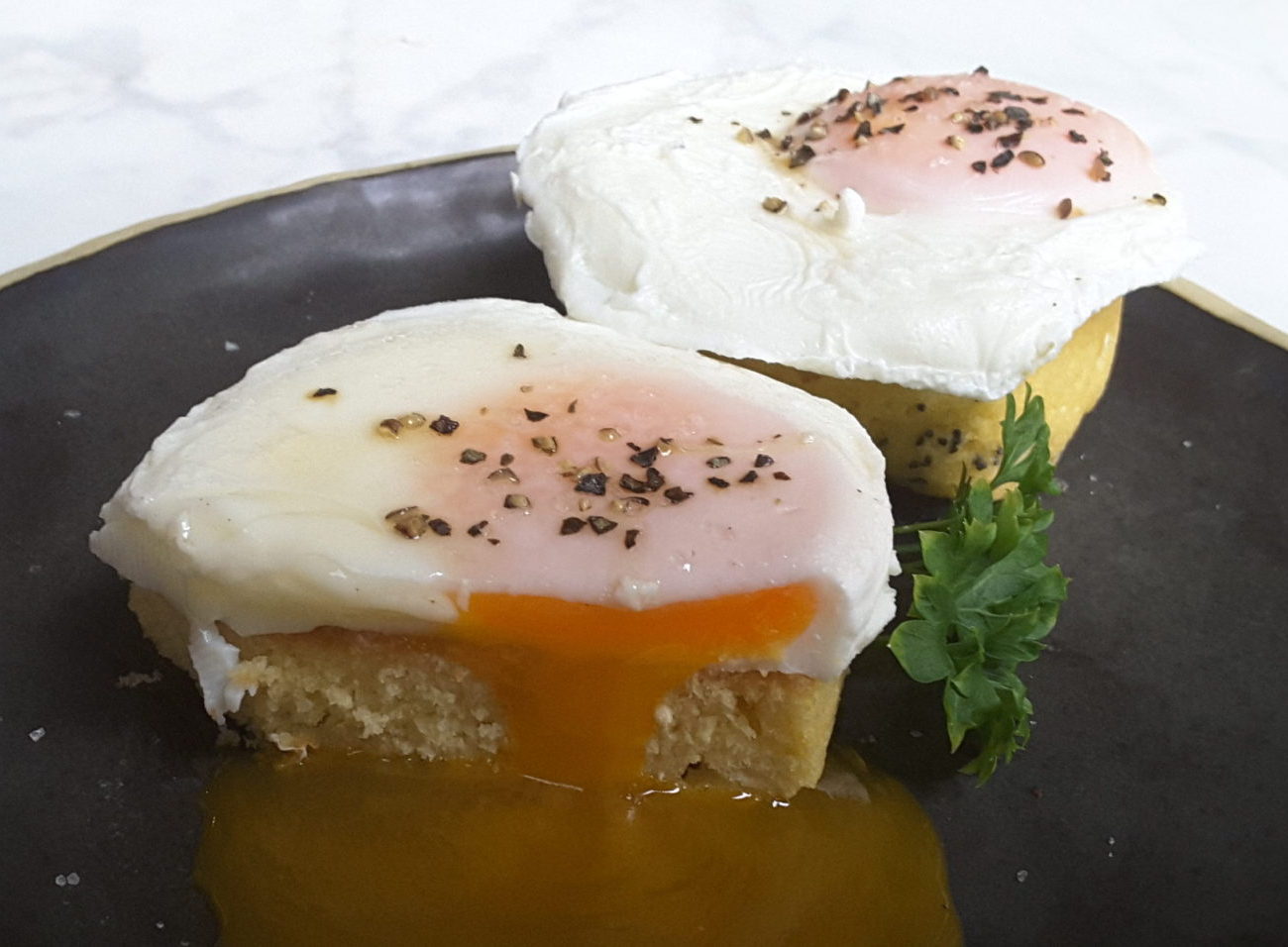 Instructions
Mix all ingredients together in a small bowl till well combined.

Pour into a large mug or microwaveable straight edged bowl that measures approximately 8 cm/3.2 " in diameter.

Microwave for approximately 70- 90 seconds, depending on how strong your microwave is. Tip out of the mug/bowl and serve or allow to cool.
Recipe Notes
You can bake this in a conventional oven for about 8-12 minutes, or until cooked at about 170 C/340 F fan forced.
If you want a little more rise in your muffin you can add 1/4 teaspoon of baking powder.
Nutritional Information
Serving:
1
muffin
|
Calories:
263
kcal
|
Carbohydrates:
1.5
g
|
Protein:
5
g
|
Fat:
25.7
g
|
Fiber:
1.1
g
Note that we calculate our own nutritional values so they may not be precise. Calculate your own if desired. Carb values exclude sugar alcohols such as Erythritol, as they generally have no impact on blood sugar levels. 50% of the carbs from Xylitol is added to nutritional values. This is consistent with industry practice.
Do you want to receive more recipes like this one? Subscribe to our newsletter now!