Low Carb Rocky Road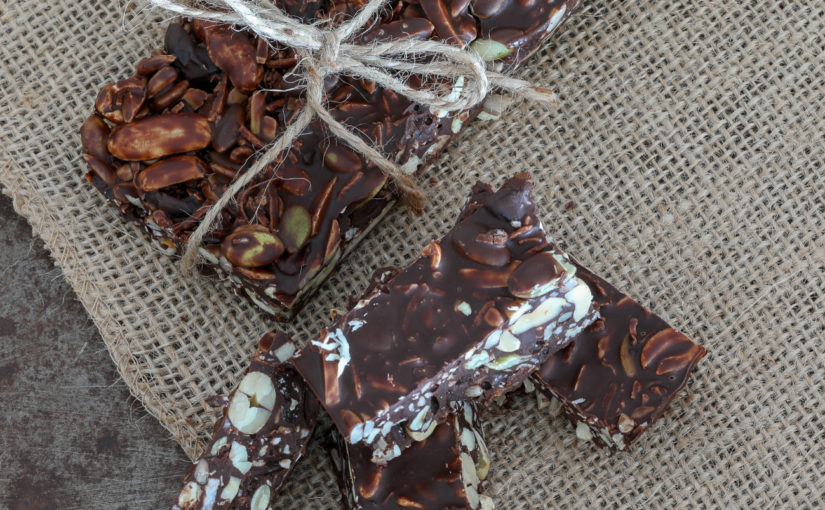 This delicious Low Carb Rocky Road recipe is a perfect low sugar, reasonably healthy but decadent chocolate treat for anyone trying to watch their sugar intake or trying to reduce their carbs. I love to have this on hand when there are lots of sugar laden treats around to tempt me, such as special occasions like Easter and Christmas time.  Equally, I also love to make this when I have people coming over for dinner and serve it after dinner with coffee. It goes down really well and guests are generally impressed that you make your own chocolate, so you can just enjoy the accolades.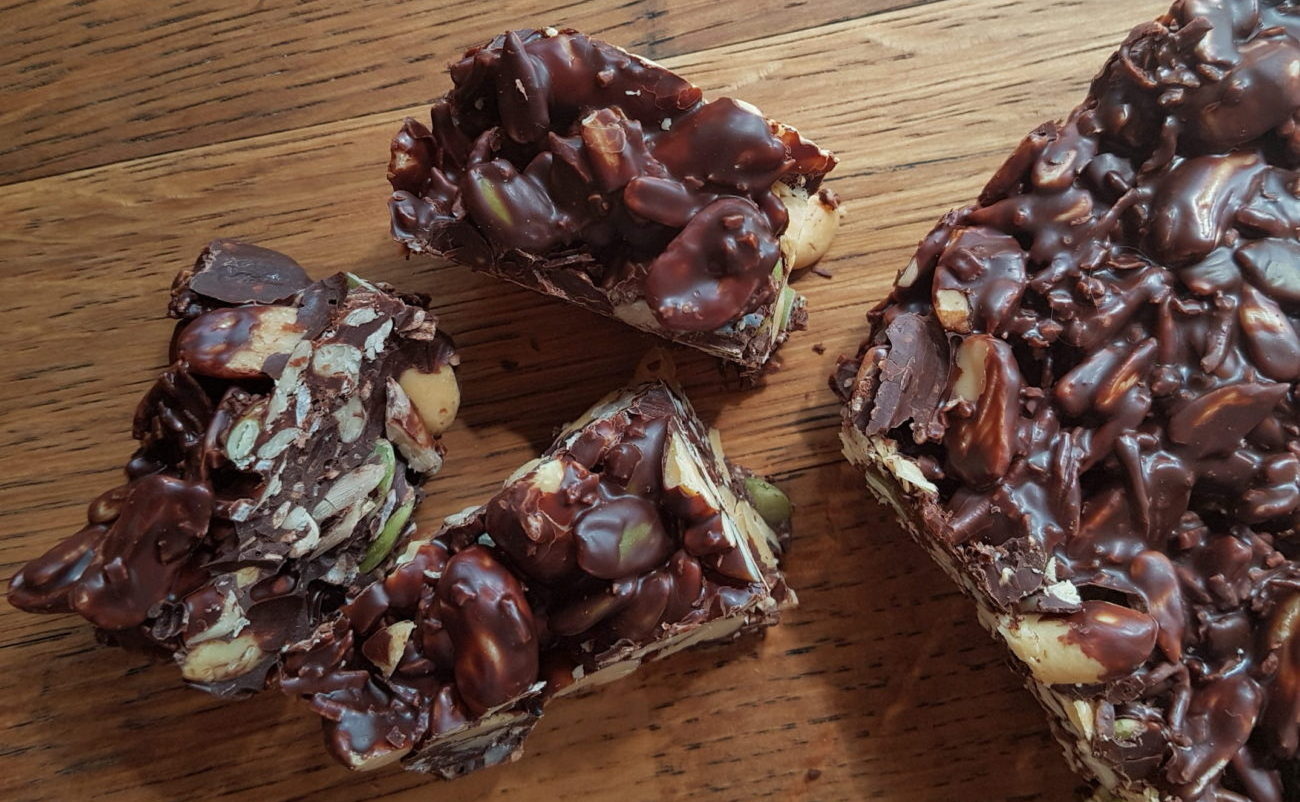 Variations
Quick and easy to make, you can easily modify this Low Carb Rocky Road Recipe to suit your own tastes or use ingredients that you have on hand. I try to bulk it up as much as I can with nuts and seeds so that there is less dark chocolate used and therefore less carbs and sugar consumed. You can add pecans, hazelnuts as alternatives or in addition to some of the ingredients in the recipe. You could also add some dried raspberries or strawberries, but do take care with the amount that you add as dried berries can add up in sugar and in carbs. What looks like a small amount of dried fruit can end up being a large serving, as it shrivels down to nothing when dried and it might not look like you are adding much at all. Read the packet if you bought them to work out how many carbs and sugars are in them. If you made your own dried berries then you should have a good idea as to what constitutes a whole or half of a strawberry. Dried cranberries would be great as well but I do struggle to find any that haven't been sweetened with apple juice, so make sure you read the ingredients list on anything you buy.
Which Chocolate Should You Use
Try to use dark chocolate a minimum of 70% couverture in this Low Carb Rocky Road recipe so that you are minimizing the amount of carbs and the sugar in this recipe. If you can work your way up to about 80% couverture for an even healthier option that would be even better. It certainly pays to compare the different chocolate that you find in the store so that you know how many carbs and how much sugar is in each block as they can vary by quite a lot. Note that if you don't like the taste of dark chocolate and are cutting back on sugar and carbs, you are going to end up liking it. Trust me! It's a treat and when it's been 'watered' down with other ingredients like it has in this recipe, you won't really notice the slightly bitter taste of  the chocolate because you are going to be enjoying eating a delicious piece of Low Carb Rocky Road.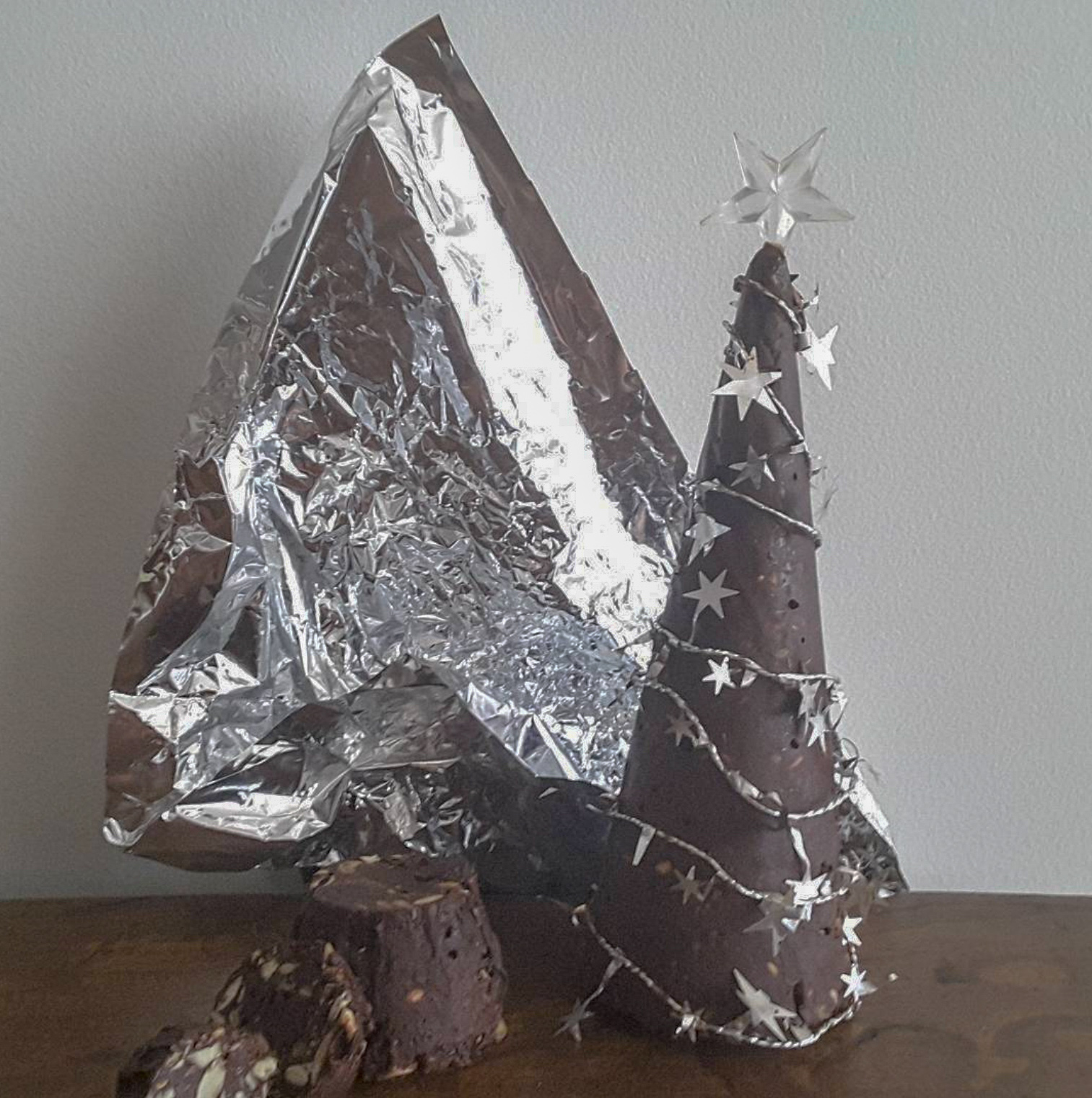 The Perfect Gift
Low Carb Rocky Road also makes a lovely gift. Wrap it up in some cellophane paper and tie a ribbon around it for a gift that would be very much appreciated. I know that I would love to receive a gift like this….mmmm! I've actually made this recipe into Rocky Road Christmas Trees for gifts at Christmas time. They also make lovely gifts and it is fun decorating them.
For a similar low sugar, low carb, chocolate treat, check out the recipe for Sugar Free No Bake Chocolate Slice, which for any Australian or English readers, is very similar to the classic Hedgehog Slice. It's pretty amazing tasting as well and is reasonably healthy. I love to use it as the perfect healthy switch for processed chocolate biscuits.
Enjoy! Of course…it would be impossible not to!
Kxx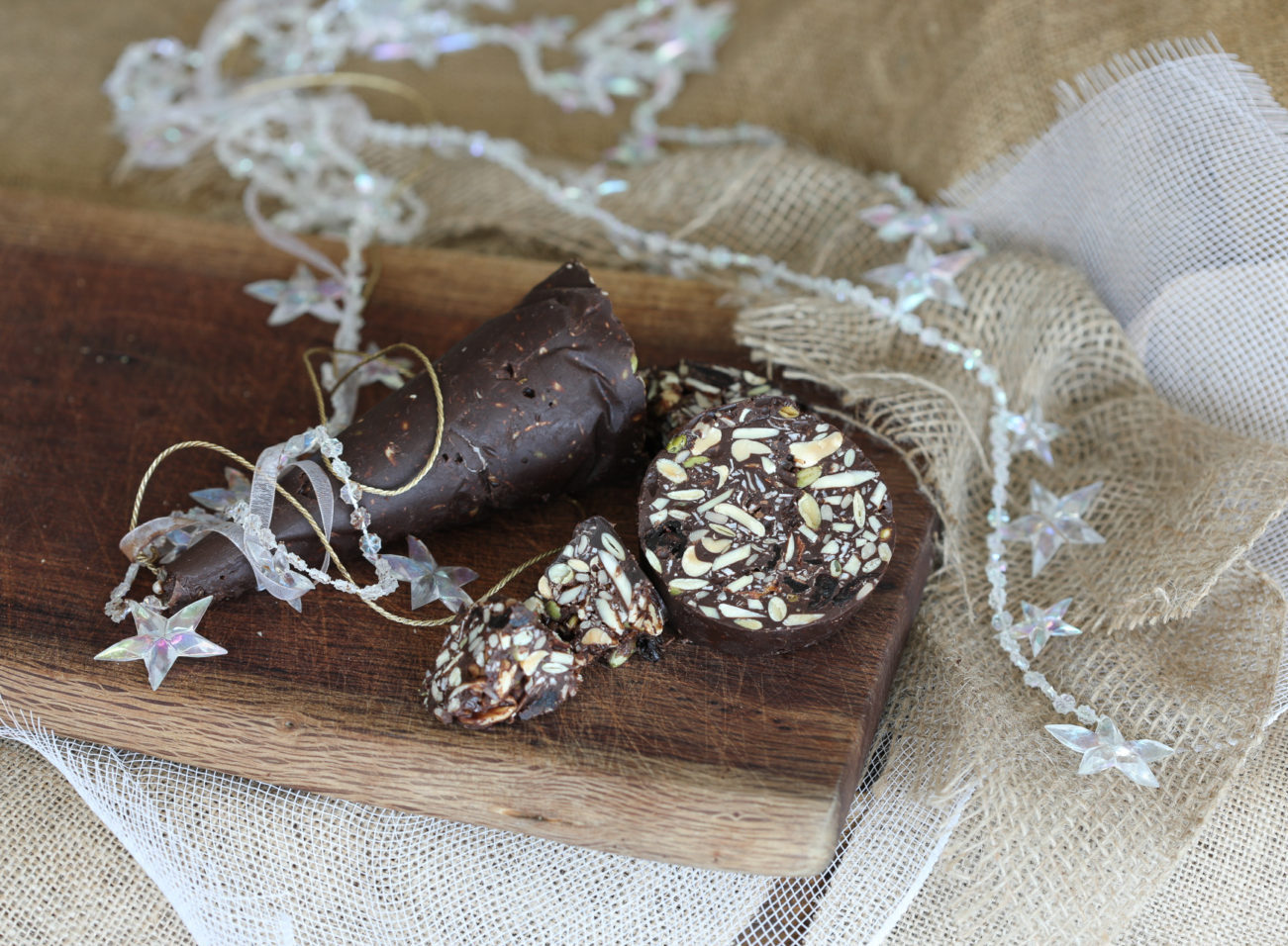 Ingredients
300

gms

/10 .5 oz dark chocolate 80% or more

200

gms

/7oz unsalted peanuts or your favorite nuts

75

gms

/2.6 oz desiccated coconut/coconut flakes unsweetened

75

gms

/2.6 oz pumpkin seeds

75

gms

/2.6 oz sunflower seeds

Optional- goji berries, dried blueberries or dried raspberries
Instructions
Melt the chocolate in the microwave in bursts, stirring well in between bursts.

Add all other ingredients and stir until combined.

Line a 25 x 16 cm/ 10 " x 6 "tray with cling wrap or baking paper and pour mix in. Smooth the top with a spatula.

Allow to set before cutting into pieces.
Recipe Notes
Makes approximately 40 slices. Store in fridge or in a cool place.
Nutritional Information
Serving:
1
serve
|
Calories:
130
kcal
|
Carbohydrates:
4
g
|
Protein:
5
g
|
Fat:
11
g
|
Fiber:
2
g
Note that we calculate our own nutritional values so they may not be precise. Calculate your own if desired. Carb values exclude sugar alcohols such as Erythritol, as they generally have no impact on blood sugar levels. 50% of the carbs from Xylitol is added to nutritional values. This is consistent with industry practice.
Do you want to receive more recipes like this one? Subscribe to our newsletter now!